Protests in America update: Autopsy concludes homicide in Rayshard Brooks shooting
Rayshard Brooks shooting died of blood loss, mayor of San Francisco "pushing" to ensure police not to respond to calls that don't involve violence, thousands with white clothes gathered outside Brooklyn Museum against racism, the wife of Rayshard Brooks wants related cops to go to jail are some remarkable updates today.
Autopsy concludes homicide in Rayshard Brooks shooting
According to The Guardian, autopsy found that the 27 year-old black man died of blood loss and organ injuries after two shots to the back.
Informed in the statement, an autopsy conducted on June 14 concluded that Rayshard Brooks died from blood loss and organ injuries caused by two gunshot wounds. The manner of his death was a homicide, an investigator said.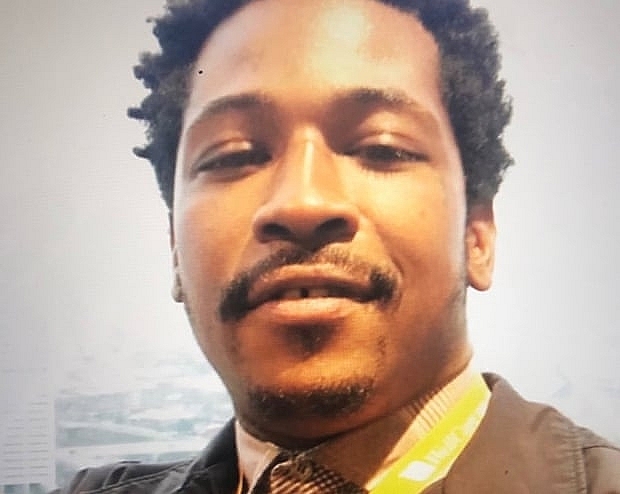 Rayshard Brooks. Photo: Stewart Trial Attorneys Handout/EPA
Georgia Bureau of Investigation (GBI) reported that Brooks was shot in the parking lot of a Wendy's in southeast Atlanta on June 13 after he clashed with officers and ran away with a cop's stun guns.
The incident came after a call to police at 10:33 p.m. informed about a man sleeping in a parked vehicle in the restaurant's drive-thru lane, which made other people to drive around it, the GBI cited in its statement. Cops came and made a test on Brooks. He failed the test and resisted arrest.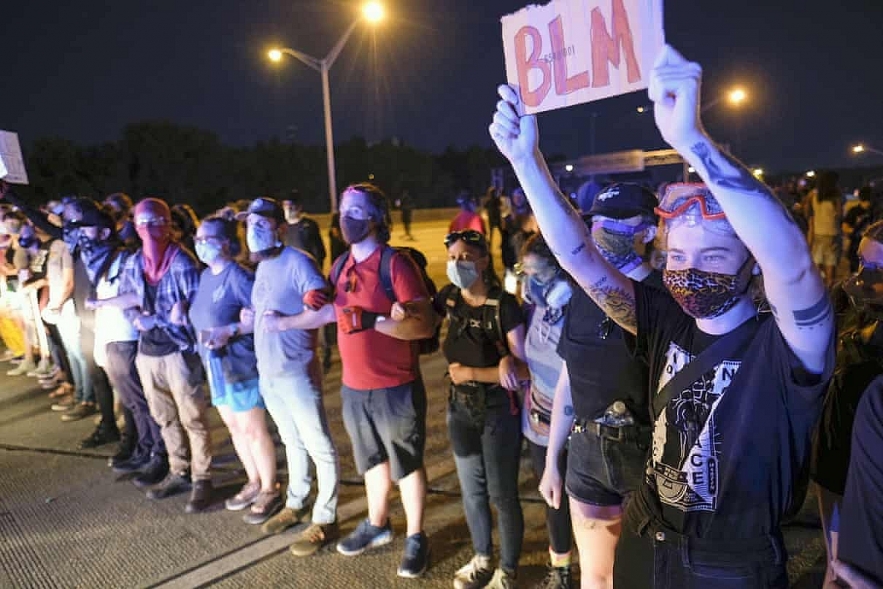 Demonstrators block the I75 highway in Atlanta on Saturday. Photo: AP
"A field sobriety test was performed on the male subject. After failing the test, the officers attempted to place the male subject into custody," reads a press release from police. "During the arrest, the male subject resisted and a struggle ensued. The officer deployed a Taser."
"Officers pursued Brooks on foot and, during the chase, Brooks turned and pointed the Taser at the officer. The officer fired his weapon, striking Brooks," the GBI wrote Saturday on Twitter.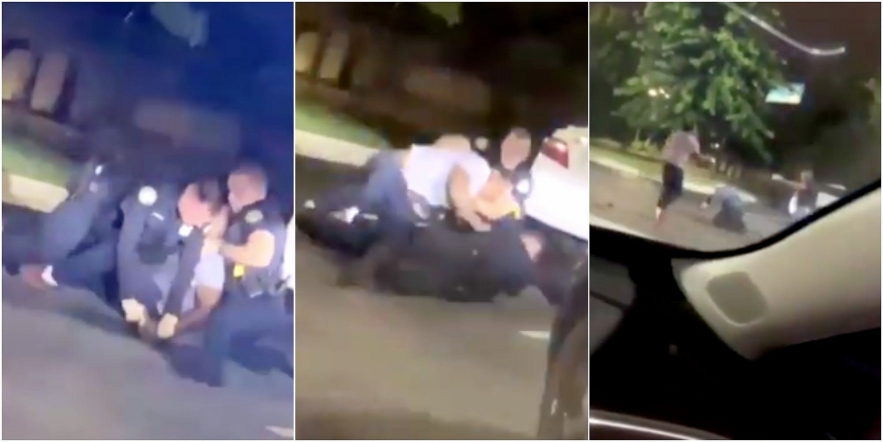 Photo cut from video. Source: Business Insider
San Francisco Police will no longer respond to non-criminal calls
San Francisco Mayor London Breed said that she is "pushing" to make sure police not reply to calls that don't relate to violence, CNN reported.
"One of the things that I am pushing for now is to make sure that police are not responding to those calls that don't involve violence. Why is it that if someone's painting in front of their home or doing some sort of chalk drawing that all of a sudden, the police need to be involved? And in many cases when it's an African American, things can escalate," Breed said.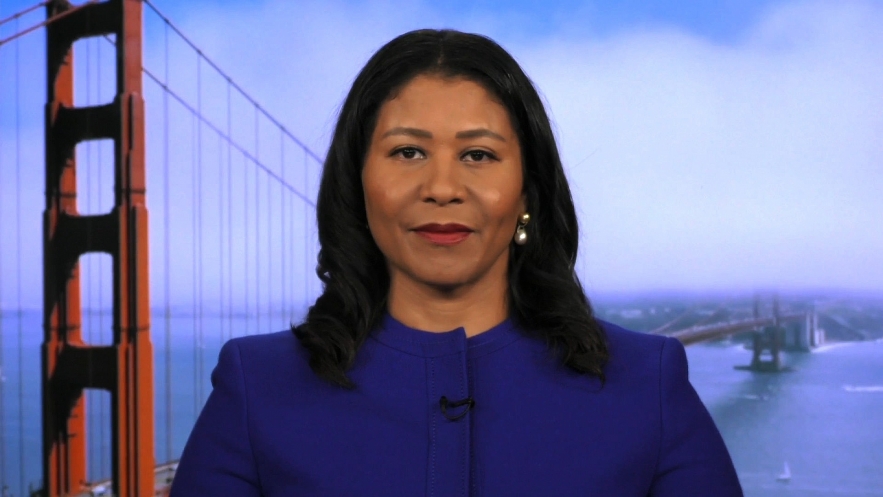 San Francisco Mayor London Breed. Photo: CNN
Breed also hightlighted challenges African Americans have faced in the US relating to racism. "We see even in liberal San Francisco, in many cases we see African Americans who oftentimes are somehow the ones who are pulled over mostly by police officers here," she said.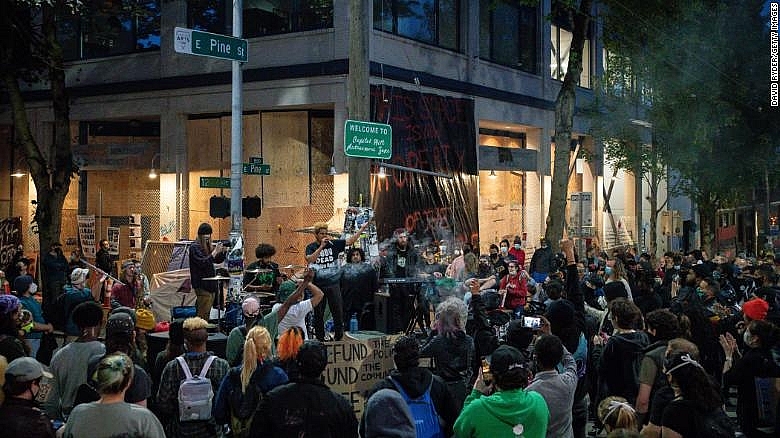 A band plays a free show in front of the Seattle Police Department's East Precinct. Photo: CNN
"We have to hold our departments accountable," she added. "We have to make sure that people who are racist that people have who have problems when working with black people in some capacity or may have never been around a black person in their entire life, they should not be working in communities where they may engage with African Americans, which could lead to some of the situations that we're seeing all over our country."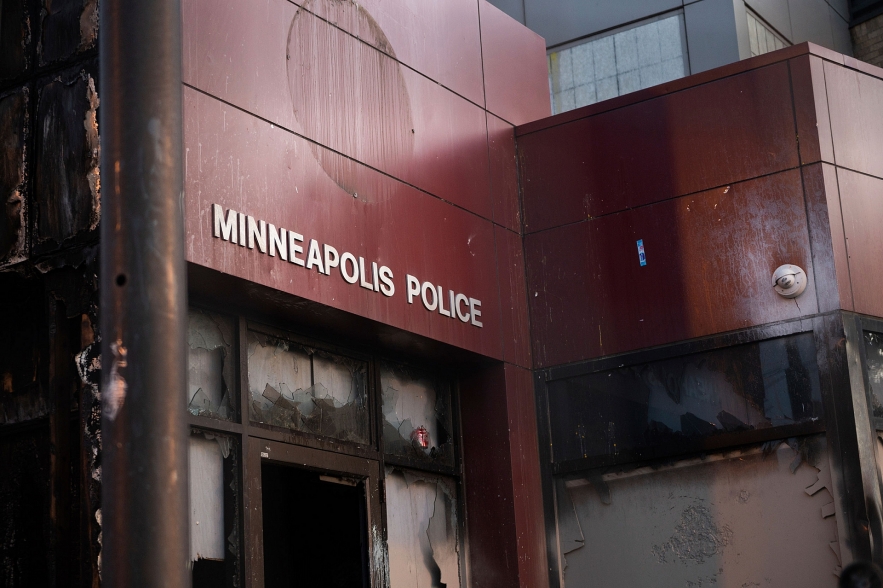 The Minneapolis Police Department 3rd Precinct after being destroyed by protesters n May 29. Zach D Roberts/NurPhoto/AP
Relating to reducing fund of police, she said: "We actually did make an announcement that we are going to reduce funding in the Police Department and redirect that money specifically to the African American community," she said. "This does not necessarily mean we are going to completely defund the Police Department. It means that we need to look at ways in which we can reduce the amount of resources that we are providing to the Department, redirect those funds to the African American community in San Francisco for better outcomes."
Thousands in white outfits rally for Black trans lives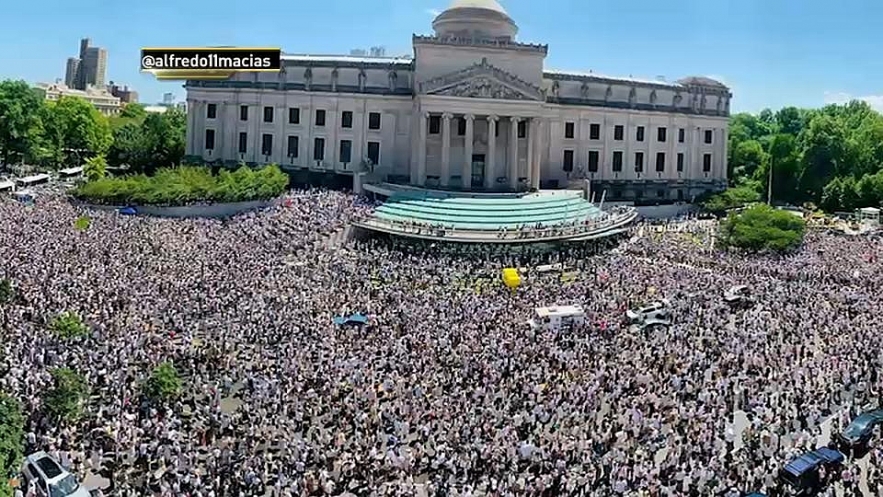 People gathered outside the Brooklyn Museum. Photo: Newsbreak
Thousands of supporters put on white clothes gathered outside the Brooklyn Museum on June 14 to call attention to Black trans lives, including the death of a trans woman named Layleen Polanco, News Break reported.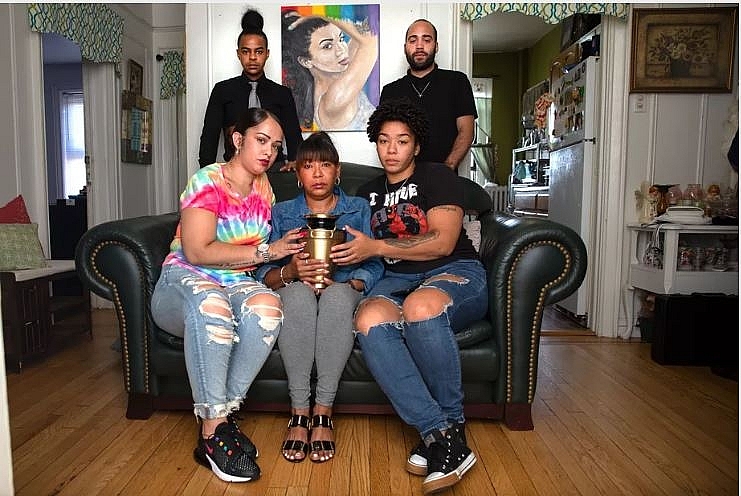 Layleen Polanco's family and friends — clockwise: brother Saloman Polanco; best friend Ramon Monclus; sister Melania Brown; mother Aracelis Polanco; and best friend Amanda Collaszo - hold the transgender woman's ashes while posing in her Yonkers family home, Aug. 5, 2019. Photo: Ben Fractenberg/THE CITY
Polanco, a 27 year-old woman, died on June 7 last year after an epileptic seizure, according to a medical examiner's report.
Her family says the 10 hours of scene taken from a surveillance camera inside the restrictive housing unit shows that Polanco could have been alive if Rikers staff had provided her with medical care.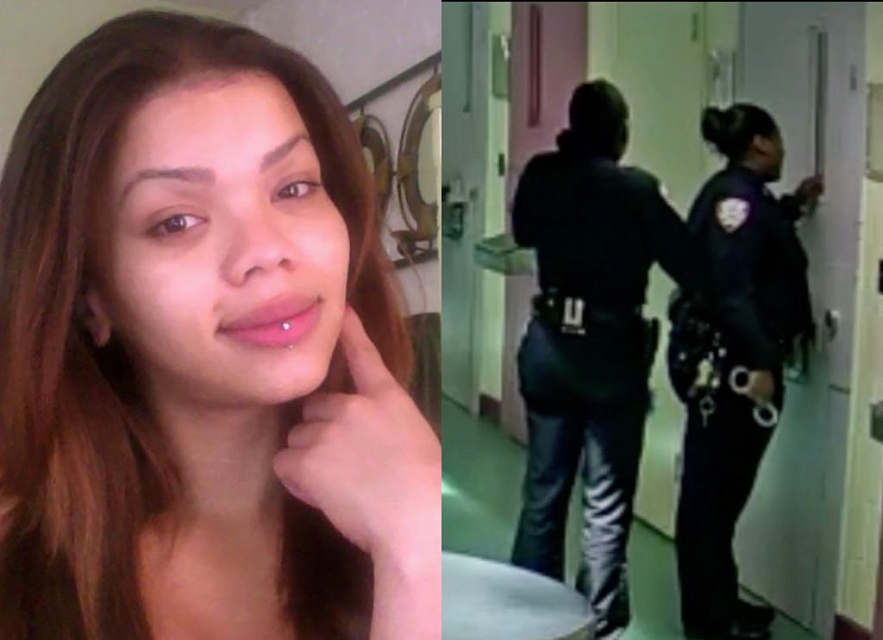 Officers swung open the iron doors of the cell of Layleen Xtravaganza Cubilette-Polanco and called her name. Photo: Pinknews
Last week, the New York City Department of Investigation, took over overseeing city employees and contractors, and the Bronx District Attorney's Office announced that staff members at Rikers Island's Rose M. Singer Center were not criminally responsible for Polanco's death.
Rayshard Brooks' wife wants officers to go to jail
In an interview on Monday on CBS This Morning, the wife of Rayshard Brooks, Tomika Miller, says that she wants the officers to go to jail.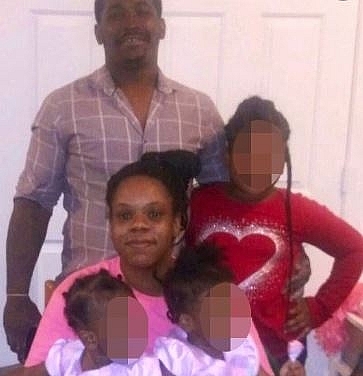 A photo of Brooks' family. Source: wikisoon
"I want them to go to jail," she said. "I want them to deal with the same thing as if it was my husband who killed someone else. If it was my husband who shot them, he would be in jail. He would be doing a life sentence. They need to be put away."
When speaking of her husband, Miller said, "Rayshard Brooks is everybody. Just like George is everybody. We are all the people, we are all God's children.We should feel the pain of those who lost their life to senselessness over authority being taken way overboard".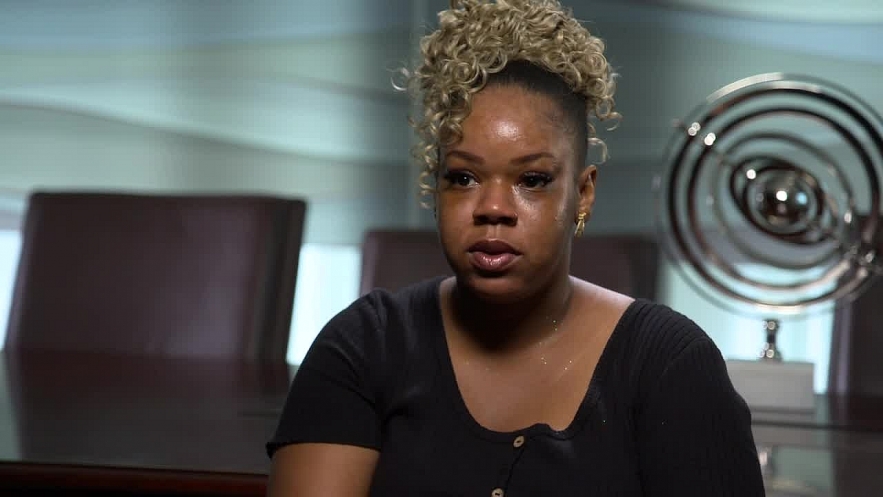 Brooks' wife. Photo: WSB TV
An autopsy conducted on June 14 by the Fulton County Medical Examiner's Office concluded that Brooks was shot twice in the back. That's the reason causing his organ damage and blood loss from the two gunshot wounds. The shooting was homicide.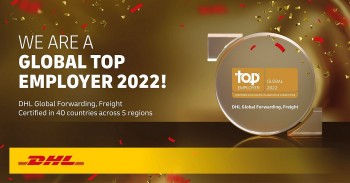 Economy
DHL Global Forwarding, the air, ocean and road freight specialist of Deutsche Post DHL Group, has again been certified as Top Employer 2022 in Asia Pacific.