Quang Ninh Remains Friendly with Neighbors from Across the Border
Quang Ninh Province has been focusing on cementing relations with foreign allies. Three localities in the province (Binh Lieu, Hai Ha and Mong Cai) share borders with China. To maintain peaceful, stable, cooperative and developed border regions, Quang Ninh has been nurturing friendship and cooperating with many Chinese regions, particularly the Guangxi Zhuang Autonomous Region, in trade, tourism and culture.
Since early 2021, many exchanges and cooperation programs between Quang Ninh province of Vietnam and the Guangxi Zhuang Autonomous Region (GZAR) of China have been strengthened, according to the agreements reached between both parties at the 2021 Spring Meeting and the 12th Joint Working Committee of the Vietnamese border provinces of Cao Bang, Quang Ninh, Lang Son and Ha Giang and the Zhuang Guangxi Autonomous Region of China. Quang Ninh authorities and mass organizations in the border regions have been cooperating with Guangxi authorities, especially in Covid-19 fighting, transportation development and trade and investment resuming.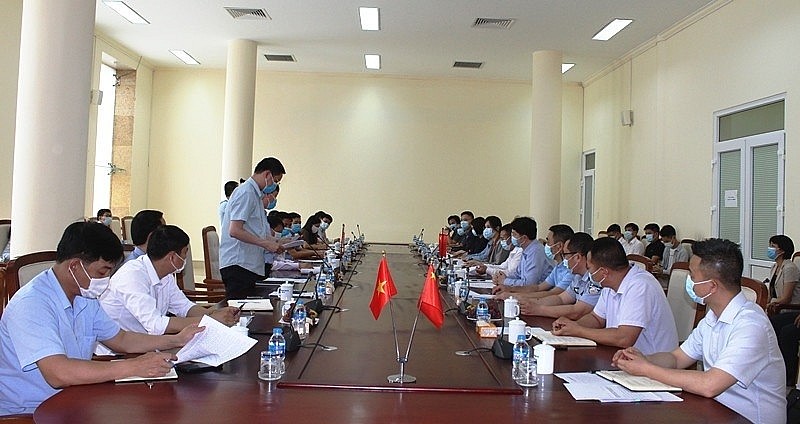 Leaders of Mong Cai city (Quang Ninh) and Dongxing city (Guangxi) held a dialogue on boosting cooperation between the two cities in April 2021. Photo: Thu Hang – Mong Cai Center of Information and Culture.
Facing the Covid-19 pandemic, the border areas and authorities in Quang Ninh have adjusted people-to-people relations and collaboration with the Chinese partners to strengthen Covid prevention. In particular, Quang Ninh has proactively held online meetings with the prefecture-level city of Fangchenggang on cooperation in trade, export-import, Covid prevention, border protection and exchange activities.
Quang Ninh has proactively partaken in organizing defense relations activities between Vietnam and China under the sixth Vietnam-China Defense Strategic Dialogue and the official visit of the China Minister of Defense. These are foreign relations activities of great importance to the cooperation in defense between the two countries, especially between the border provinces of Vietnam and GZAR.
Quang Ninh continues to create favorable conditions for resuming trade and investment activities. 142 FDI projects have been implemented in Quang Ninh by investors from 20 countries and regions, with a total capital of approximately US$ 7.6 billion, including 71 projects by Chinese companies.
In the first six months of 2021, Quang Ninh's export and import via the border areas increased 16% compared to the same period in 2020 to reach US$ 1.53 billion, despite the Covid-19 pandemic. Specifically, the total export values were estimated to reach US$ 780 million and import values US$ 750 million. In addition, agricultural, forestry and aquaculture trade via the Mong Cai International Border Gate and the Km3+4 open trail was resumed. From July 1, 2020, to May 18, 2021, nearly 18,600 vehicles from Vietnam and 25,600 vehicles from China crossed the border.
Determined to curb the Covid-19 pandemic, Quang Ninh and Guangxi leaders have actively exchanged information on the pandemic occurrences, boosted cooperation in trade and border protection and tightened monitoring and control of peoples and goods crossing the border to timely prevent Covid from spreading. In July, Quang Ninh provided Covid vaccination for all the population aged 18 – 65 in 16 border districts using the vaccines provided by the Chinese government.
By now, Quang Ninh has fostered the ties between 7 pairs of villages and communes of Vietnam and China, enhancing the traditional cooperation between the peoples of both countries. As many locals in the border region have families and relatives in China, authorities in the border districts have supported villages to nurtured exchange and support programs with their Chinese counterparts.
Vietnam and China's border localities have been effectively managing and developing peaceful, cooperative and developed border regions, contributing to nurturing the sustainable relations between the two countries.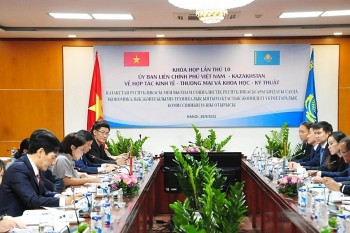 Friendship
The 10th session of the Vietnam-Kazakhstan Intergovernmental Committee on economic-trade and scientific-technical cooperation was held in Hanoi on September 26.