Reasons Hanoi is Loved by Travelers Worldwide
Hanoi is a unique part of Vietnam, and this unique riverside city is beloved by travelers for these (very specific) reasons
Situated along the Red River Delta, Hanoi is home to over 10 million people, making it Vietnam's second-largest city. This bustling city plays an integral role in Vietnam's politics, tradition, and culture.
Moreover, Hanoi is a popular tourist destination, receiving millions of international guests each year. Those that have visited The City Of Peace love its convenience, delicious cuisine, affordability, and overall hospitality. Travelers that have yet to visit Hanoi will fall in love with its rich history, traditional cuisine, and vibrant life force. From its bustling day life to its lively nightlife, Hanoi offers a variety of activities and experiences for any traveler, as reported by The Travel.
Here are some reasons why Hanoi is loved by many travelers worldwide!
Hanoi Is The Ultimate Budget Travel Destination
Budget travelers will love Hanoi because it's a budget-friendly travel destination, partly due to the city's low cost of living.
Hanoi is also home to an extensive transportation network, from ride-sharing apps to scenic train lines that stop at major Vietnamese cities. Budget travelers can save money by traveling using Hanoi's extensive bus network.
To save some money on room and board, tourists can book a few nights at a hostel, which is incredibly affordable in Hanoi (even those close to the Old Quarter). Guests can also enjoy perks such as complimentary WiFi, airy recreational spaces (like an indoor pool or rooftop terrace), and complimentary breakfasts.
Lastly, travelers heading to Hanoi can also save a ton of money by filling their hungry bellies with Hanoi's popular street fare. Visitors should try some local delicacies, including bún thang (rice vermicelli soup), bánh gối (fried dumplings), or phở xào thịt bò (Vietnamese stir-fried noodles)!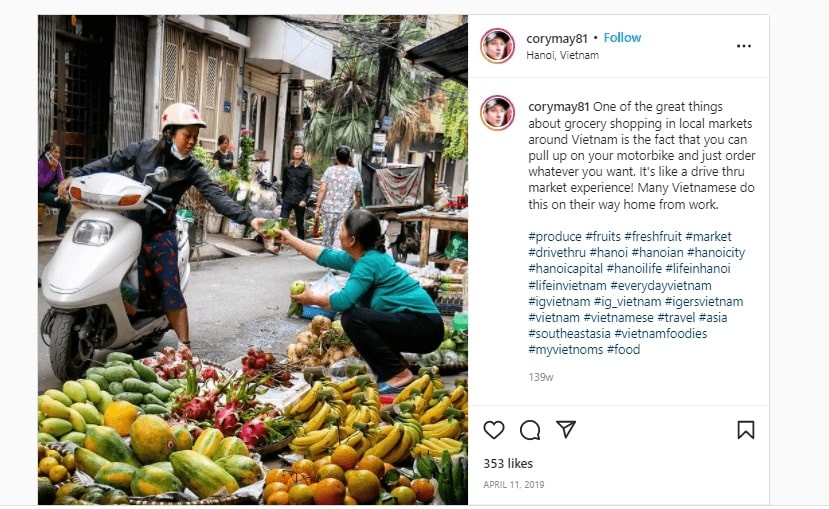 Photo: Capture
The City Is Perfect For Museum Lovers
Hanoi is considered the cultural capital of Vietnam, and for a good reason. The city is home to 15 museums, which house unique exhibits, artifacts, and stories! Travelers who love learning about local heritage will love visiting Hanoi's museums dedicated to art, science, and culture. Tourists love visiting Hanoi's Vietnam Art Gallery, Museum of Ethnology, Fine Arts Museum, Air Force and Air Defence Museum, Police Museum, National Museum of History, and Vietnamese Women's Museum.
Hanoi Is Rich In History
History buffs will love Hanoi for its storied past. This city is one of the most ancient cities in the world! Over the centuries, the city was influenced by many European and Asian cultures, which influenced the city's architecture.
Tourists can see the beautiful integration of modern Hanoi with its past through its buildings, preserved pagodas, and sacred temples.
Thousands of tourists flock to Hanoi to admire its architecture, visiting sights like The Presidential Palace, One Pillar Pagoda, Bach Ma Temple, St. Joseph's Cathedral, and The Temple of Literature.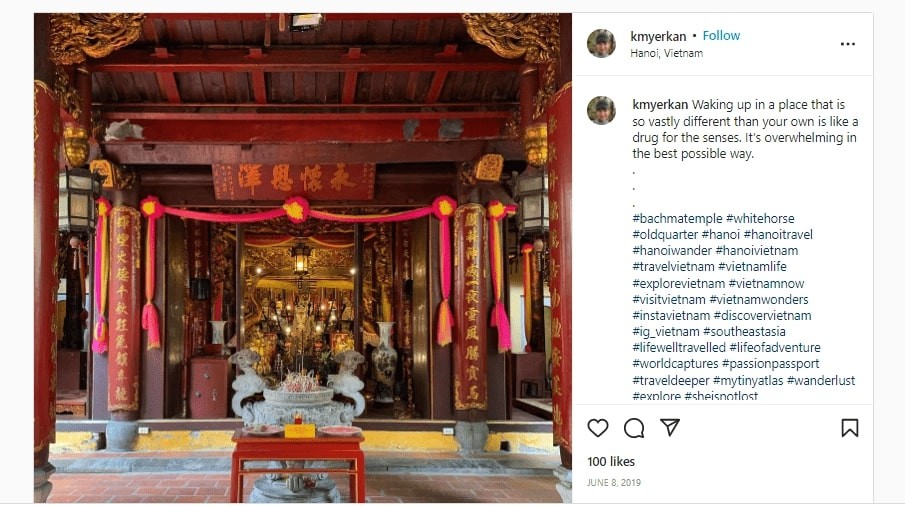 Photo: Instagram
The Ho Chi Minh Mausoleum is also a popular tourist attraction, which is the resting place of Ho Chi Minh, a well-known figure in Vietnamese politics and history. Visitors should get to the mausoleum early to witness the flag ceremony, which happens daily at 6 a.m. Visitors can also wander and explore Hanoi's Old Quarter, which dates back to the 14th century.
The City Offers Tourists A Peek Into Traditional Vietnamese Cuisine
Hanoi is known to offer tourists tastes of traditional Vietnamese fare, from the fragrant bánh cuốn (or steamed rice rolls) to the world-renowned heartiness of pho. Neighborhoods like the Old Quarter are also popular destinations to sample some local street food (and is also very affordable).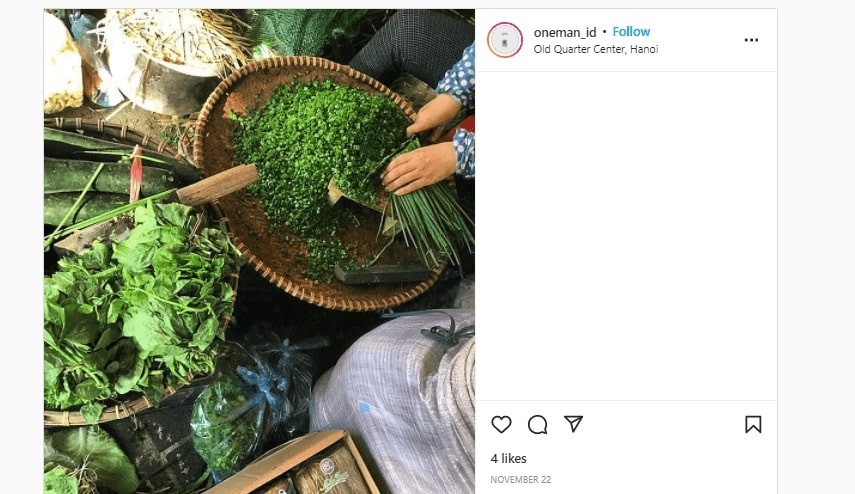 Photo: Instagram
The Weather Is All-Round Pleasant
Despite experiencing heavy rain in the summer, Hanoi still experiences mild winters (with some sprinkles of rain). Reportedly, the best time to visit the city is anytime between April to June. Additionally, Hanoi enjoys great weather during February, March, November, and December; visitors can enjoy average temperatures between 68 to 77 degrees F! The city's temperatures rarely drop below 48 degrees F or above 99 degrees F.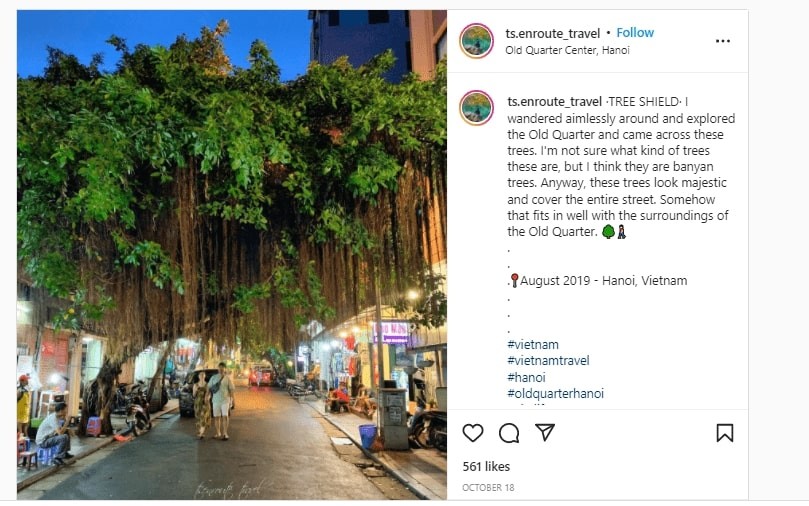 Photo: Instagram
Hanoi Offers World-Class Entertainment
Travel goers never have to be bored in Hanoi, because there's a lot of things to do in this Vietnamese city.
During the day, visitors can check out Hoàn Kiếm Lake (also known as the "Lake of the Restored Sword") and check out an iconic water puppet theater show, which is an ancient art (dating back to the 11th century)! The city is also home to the Hanoi Opera House, another popular tourist attraction.
At night, Hanoi is famous for its bright lights and party scene. Tourists can dance the night away at a local club, sing their lungs out at a lively karaoke bar, or sample local spirits at any Hanoi bar.
Travelers Can Shop Until They Drop
The world recognizes Hanoi as a global city, so shopping malls are plentiful. Shopaholics can enjoy a variety of shopping malls, suitable for an array of budgets. For example, the Vincom Mega Mall Royal City is the largest underground shopping mall in Asia. This mall has over 230,000 square feet and is home to a large skating rink, water park, and movie theater.
Hanoi Has A Unique Coffee Culture
Locals love the taste of Robusta coffee beans, which have intense flavors compared to the common Arabica coffee beans. Visitors can peruse the streets of Hanoi to find a "hidden cafe" and indulge in some local coffee. Tourists should try some sinh tố bơ cà phê (avocado coffee) or cà phê trứng, also known as egg coffee. Visitors will be surprised to find that the coffee is creamy, smooth, and perfectly sweet! Reportedly, it was invented in Hanoi's Giang Cafe.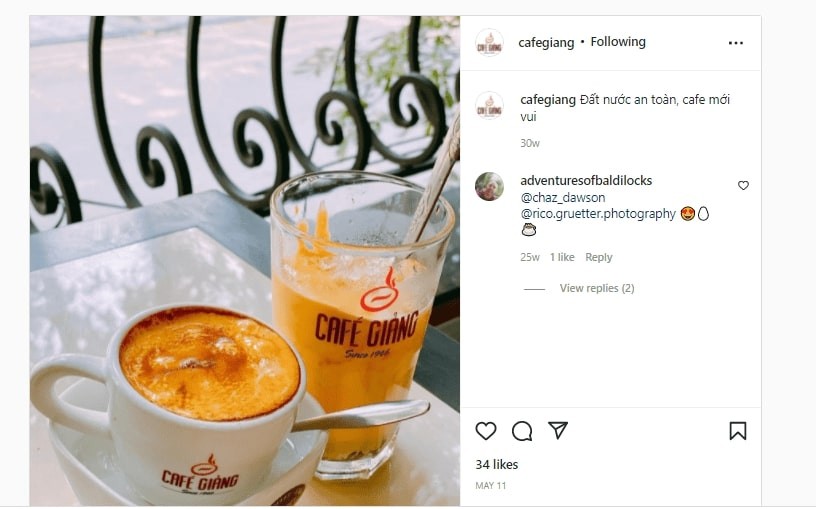 Photo: Instagram
Hanoi will simultaneously surprise, charm and chew you up. Founded along the Red River, Hanoi was named Thang Long (soaring dragon) by Emperor Ly Thai To in 1010. Over a thousand years of war, natural disasters and new administrations, the city grew from swamplands into the charismatic capital it is today. Take in details of the ancient architecture, battle the barrage of millennials on motorbikes and drink fresh bia hơi in the Old Quarter. Here are 5 must-see stops in Hanoi.
Ho Chi Minh Mausoleum
This commanding construction was built from 1973 to 1975 to house the embalmed body of Vietnam's greatest political leader, Hồ Chí Minh. Visitors and Vietnamese queue for hours every morning to pay their respects to the cadaver, dressed in a khaki wardrobe and encased in a glass sarcophagus, Vietnam Travel reported.
Admission: 35,000 VND
Hours: 8am - 11am, Tue-Thu, Sat-Sun (December to September) last entry at 10:15am
Address: So 1, Hung Vuong, Dien Bien, Ba Dinh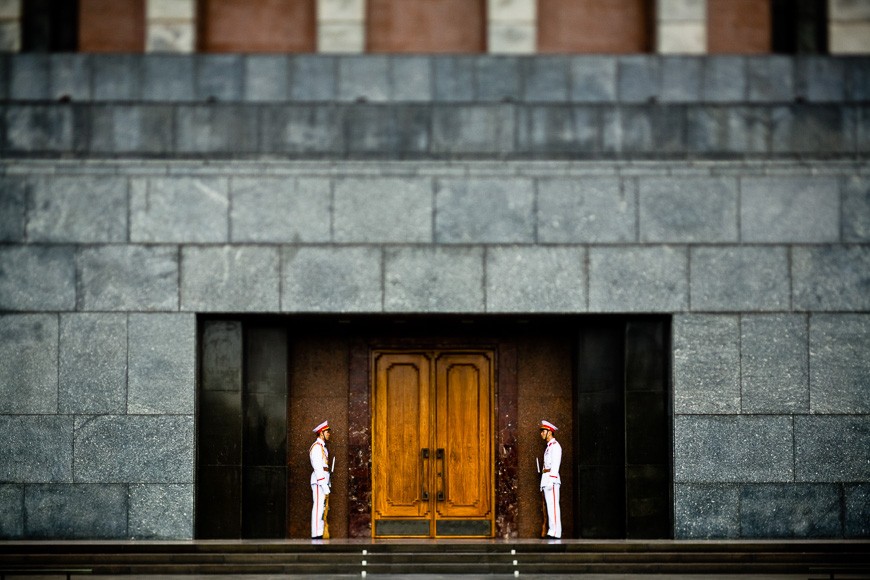 Photo: Vietnam Travel
One Pillar Pagoda
This Buddhist wooden pagoda was built in the middle of a lotus pond on a single stone pillar by the Emperor Ly Thai To in 1049. Archives suggest it was built in honor of the Goddess of Mercy, who answered the Emperor's prayers for a male heir. The structure is designed to resemble a lotus flower blossoming from muddy waters, a symbol of purity in Buddhist philosophy.
Admission: 25,000 VND
Hours: 8am - 11:30am everyday, and 2pm - 4pm, Tue-Thu, Sat-Sun
Address: Chua Mot Cot, Doi Can, Ba Dinh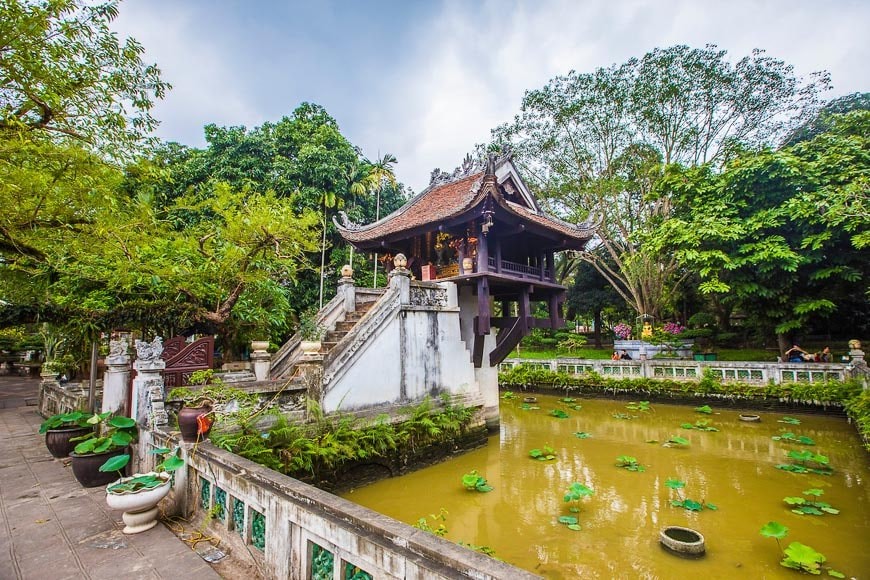 Photo: Vietnam Travel
The Old Quarter
Hanoi's historic Old Quarter is a single square kilometre comprised of 36 streets. Since the 15th century, each street has been home to artisans and craftsmen who traded in the specific merchandise for which their street was named. Today, the charm of these streets still remains. Prepare to marvel as you wander from silver street to bamboo street, silk street to decoration street, all within a stone's throw of each other.
Admission: Free
Hours: 7am to midnight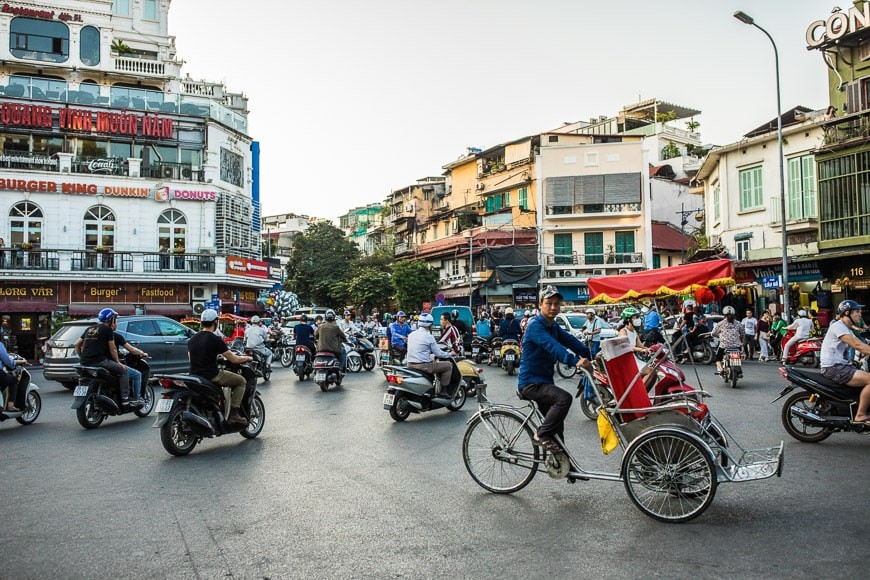 Photo: Vietnam Travel
Address: North of Hoan Kiem Lake
Hoan Kiem Lake
Legend says Emperor Ly Thai To was gifted a magical sword by a giant golden turtle who lived in the lake in order to defeat the Ming dynasty. Once victorious, Ly Thai To gave the sword back to the turtle who dove down to return the sword to the gods. Hoan Kiem Lake is admired for its beauty as well as insight into the daily life of Hanoians. Watch locals practicing their daily exercise and Tai Chi routines in the gardens by the water's edge.
Admission: Free to the general public
Hours: Open all day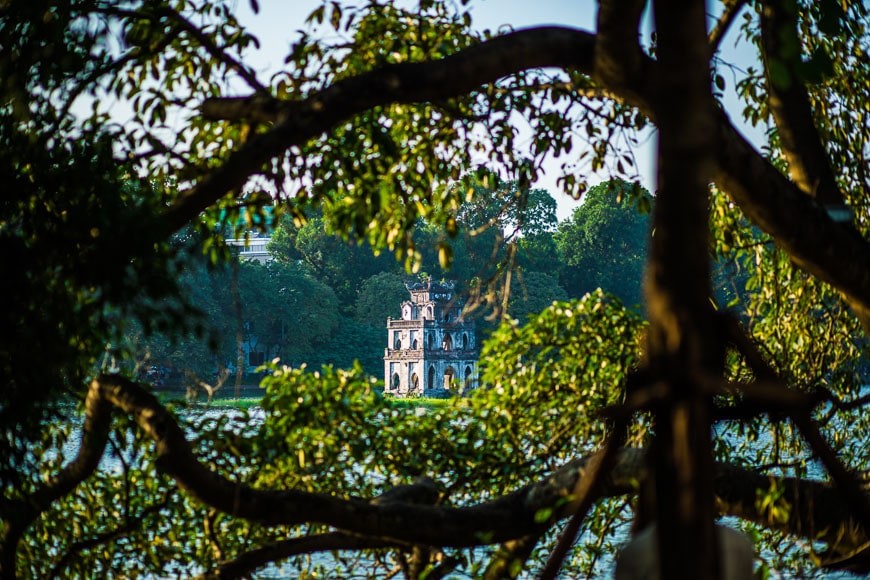 Photo: Vietnam Travel
Temple of Literature
Built by Emperor Ly Thanh Tong during the Ly dynasty, the Temple of Literature (Văn Miếu in Vietnamese) was erected in honour of the philosopher Confucius and his disciples in 1070. In 1076, it became home to Hanoi's first university, Quốc Tử Giám. The site is one of the oldest in Hanoi and a national symbol of Vietnamese education and architecture. Today, the temple houses five court yards, records of Vietnamese scholars, and statues of turtles which are said to bring students good luck in their exams.
Admission: 30,000 VND
Hours: 8am - 5pm, from November until March; 7:30am - 6pm for the rest of the year, Tue-Sun
Address: 58 Quoc Tu Giam, Dong Da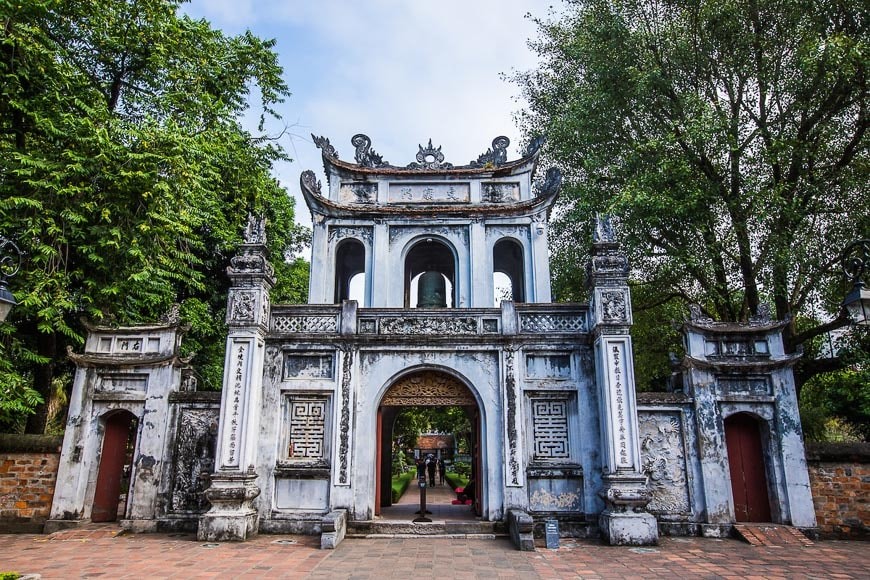 Photo: Vietnam Travel
Hanoi Goes Hollywood

British expat Jacob Eccleshare portays Hanoi's districts through classic films such as Alice in Wonderland, Taxi Driver, and Chinatown.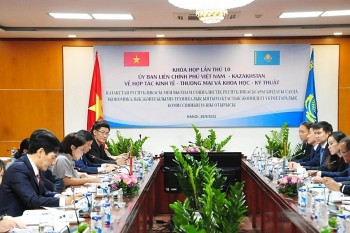 Friendship
The 10th session of the Vietnam-Kazakhstan Intergovernmental Committee on economic-trade and scientific-technical cooperation was held in Hanoi on September 26.