Vietnam Crowned Asia's Best River Cruise Destination
Vietnam has been named Asia's best river cruise destination at this year's World Cruise Awards, the most prestigious prize in the global cruise tourism industry.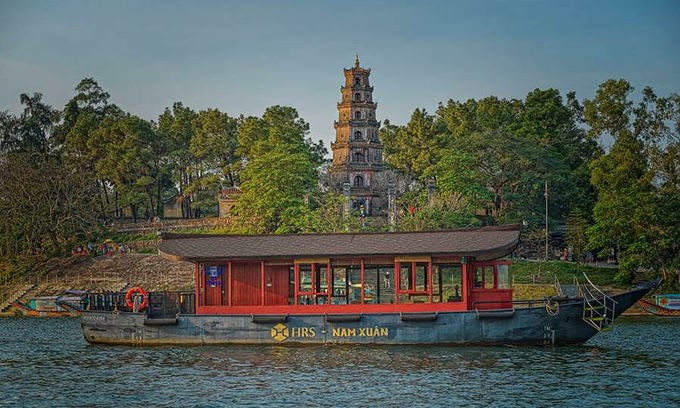 A river cruise along the Perfume River via Thien Mu Pagoda, a popular tourist destination in Hue. Photo courtesy of Azerai La Residence/ via VNE
It surpassed four other rivals Cambodia, China, Laos and Thailand to claim the title, the organizing board announced Thursday.
As reported by VNE, the awards were based on votes cast by industry professionals, the media, and consumers.
Singapore was named winner of Asia's best cruise destination category.
World Cruise Awards, a sister event of World Travel Awards, serves to recognize, reward and celebrate excellence in the global cruise sector.
Vietnam has a dense river network containing 2,360 rivers with a total length of more than 10 kilometers (6.2 miles).
In recent years, luxury river cruise tours passing famed attractions and ancient temples have become a not-to-be-missed experience while visiting Vietnam.
One of the best ways to get introduced to Vietnam is to take a Mekong River cruise from Ho Chi Minh City to Hanoi, or vice-versa. During this trip, you can immerse yourself in the culture and history of the region while seeing unforgettable sights in Vietnam's two major cities. The life of local residents and the cultural traditions of this part of Asia can be more easily appreciated when you take a river cruise holiday, according to Affordable Tours.
Vietnam River Cruises Things To Do
Ho Chi Minh City (formerly Saigon)
Ho Chi Minh City is the largest city in Vietnam, and considered a thriving metropolis. As a result, the bustling city is also a coffee lover's paradise, with different varieties of the brew sold throughout the city. While the city is known throughout the world as Ho Chi Minh City (HCMC), it may also still be called by its former name, Saigon, in some areas.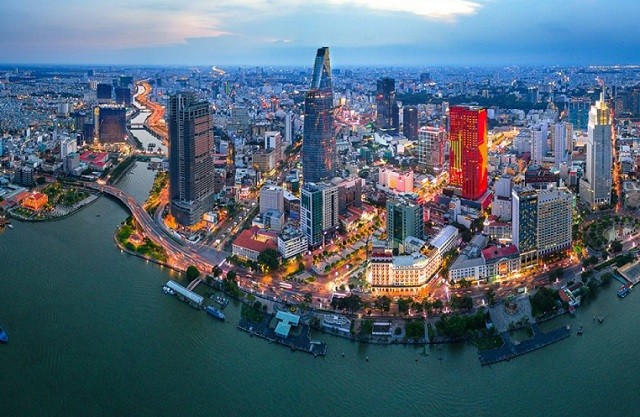 A bird-eye view of HCMC. Photo: Dan Viet
BEST TIME TO VISIT
Visit HCMC from December through March, when the temperature is around 78 to 82 degrees Fahrenheit.
YOU SHOULD KNOW
Coffee is so well-loved in the city that it comes in different thicknesses and may be served with condensed milk or consumed cold. Sometimes, the ca phe de (or coffee) is so thick that it can be scooped with a spoon instead of sipped. The main religions in the HCMC include Buddhism, Taoism, Confucianism, and Mahayana. As a result, Taoism, Confucianism, and Buddhism may be practiced in the same temple. About 10% of the population are Catholics. Famous Buddhist temples in the city include the Jade Emperor Pagoda Vinh Nghiem Pagoda, and the Tam Son Hoi Quan Pagoda.
Cu Chi Tunnels
The Cu Chi Tunnels sit outside of HCMC. The tunnel site, which 200K long, was designed for use during times of war, and is a must-see attraction. Currently, the site is part of a war remnants museum, and provides an up-close insight into the use of the tunneling during times of conflict.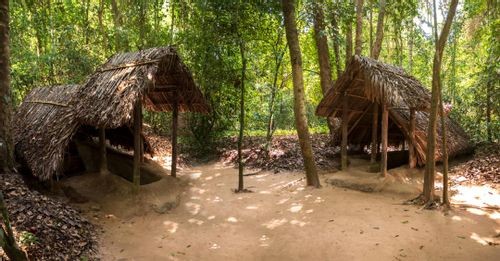 Photo: Affordable Tours
BEST TIME TO VISIT
This attraction is open during the rainy season in Vietnam, or from May through November. Don't worry about flooding inside the tunnels. However, you will get a little muddy. Enter during the early morning hours when you have more time to explore.
YOU SHOULD KNOW
The tunnels are open during the Vietnamese Lunar New Year of Tet, which takes place in late January or early February. Don't enter the tunnels if you suffer from claustrophobia or have been diagnosed with high blood pressure.
My Tho
As soon, as you enter My Tho (pronounced mee-toh), you will notice the air becomes cooler, and your cruise settles into a more peaceful pace. My Tho, which is the capital city of the province of Tien Giang, provides an introduction to the Mekong Delta and Vietnam's "rice basket." The city was founded by the Chinese and therefore is home to a diverse population of Chinese, Khmer, and Vietnamese people.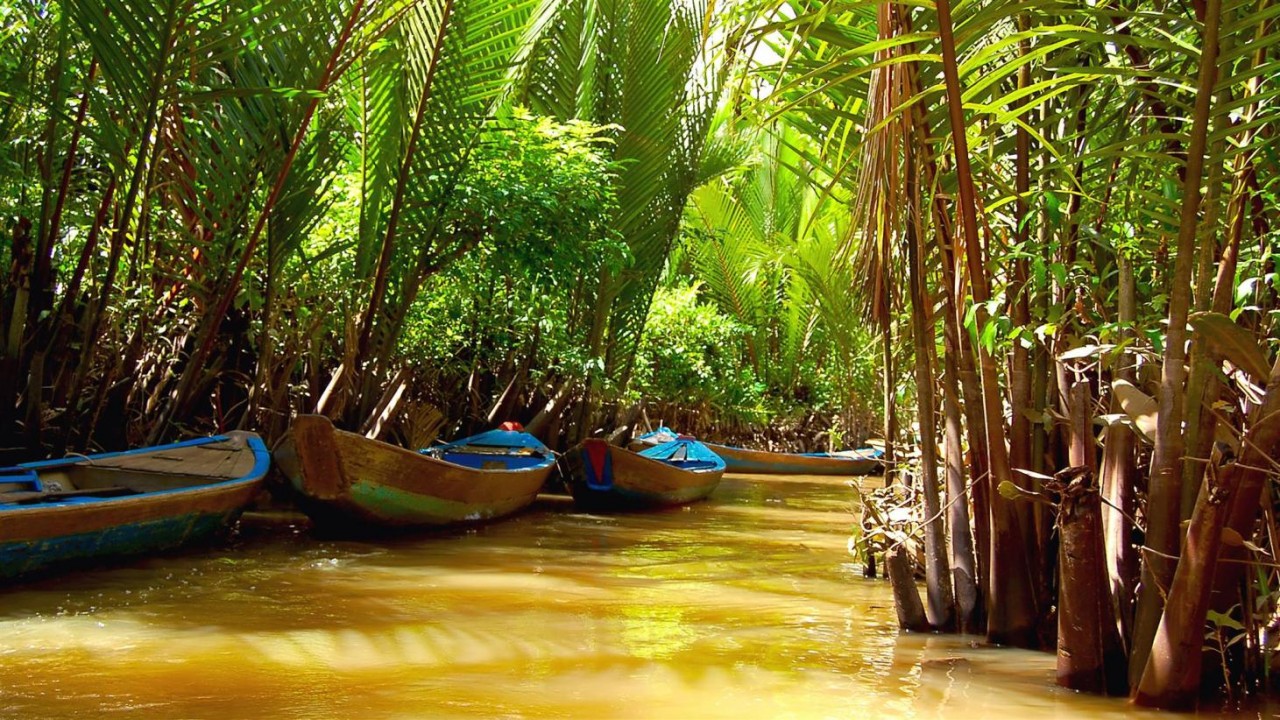 Photo: Agoda
BEST TIME TO VISIT
The best time to see the Mekong Delta and My Tho is during the dry season, which runs from November through April or May. Avoid June and July, which are especially soggy.
YOU SHOULD KNOW
The My Tho waterfront, on the Tien River (the upper tributary of the Mekong Delta), features a promenade in the city's center – a great place to view the sunset and catch the cool evening breeze. Drop in at one of the drink stalls or cafes in My Tho, or drop in at the rooftop bar in the Minh Quan Hotel. The Dong Tam Snake Farm is close to the city center. One of the largest suppliers of anti-venom snakes in Vietnam, the farm is run by the country's military for medicinal research. Visit the farm and get a close look at pythons and green tree snakes as well as ostriches, bears, and a large albino turtle.
Cai Be Village
You will feel warmly welcomed at this point in your journey, as you see life along the Delta as the locals live it. Passing rice paddies, farms, and stilted houses, you will also witness floating markets where vendors feature items and foods unique to the area. The next stop takes you to local workshops where you can see how area products are crafted or made.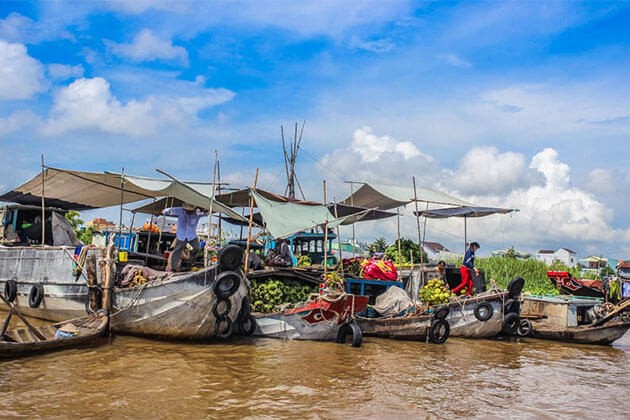 Photo: Vietnam tour operator
BEST TIME TO VISIT
Plan to visit Cai Bei Village during the drier time of year, or from November or April.
YOU SHOULD KNOW
Choose a river cruise company, such as Viking, which offers this stop on its itinerary, as you should have a guided tour to get the most out of the experience. When you visit a cottage industry or workshop, you can sample, what is being made, such as rice popcorn or a coconut confection. You can also observe the process of making products, such as snake wine or rice paper.
Sa Dec
Sa Dec provides a quiet reprieve with its tree-lined streets and historic colonial villas. The city is a popular place to admire flowers or to see the fruit trees in bloom. Make sure you see this town in the drier season (November through April), so you can view the sites with less threat of rain.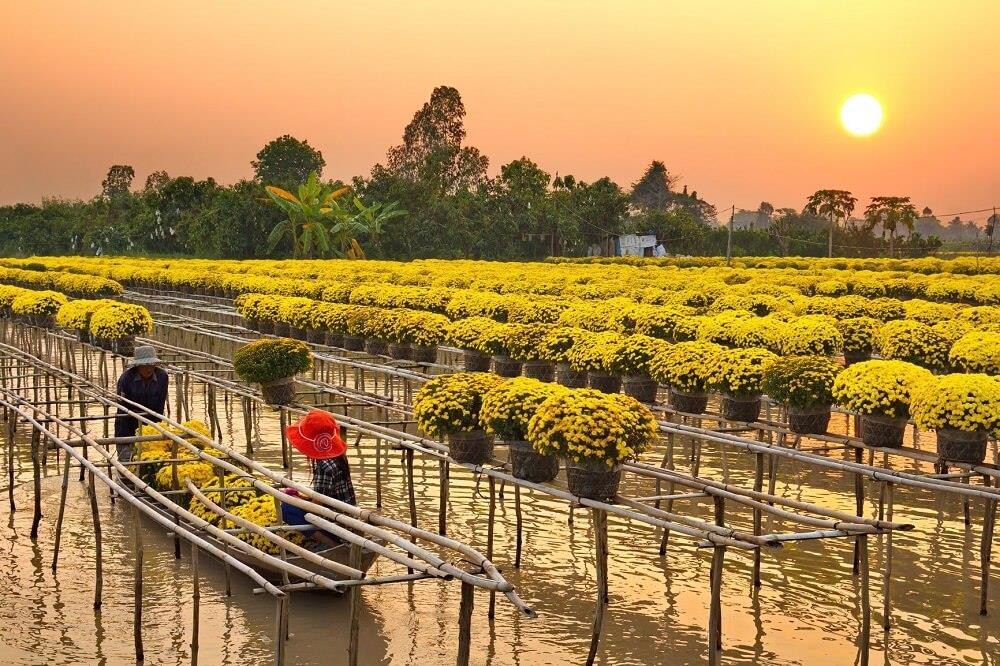 Photo: Viettravel
BEST TIME TO VISIT
As noted, it is best to visit Sa Dec when you can enjoy the tree-lined streets, from November through April. At this time, the hot temperatures are not so hot, and average around 82 degrees Fahrenheit.
YOU SHOULD KNOW
Some cruise lines feature bicycles you can use to navigate winding trails and shaded streets in Sa Dec and other towns. Take advantage of cycling, if you are able when visiting this peaceful town. Flower nurseries are popular in Sa Dec. See a large array of flowers being loaded into boats just before Tet (the Lunar New Year) if you happen to visit during this time. The main attraction is Sa Dec is the Huynh Thuy Le Old House, an 1895 riverfront home, and the setting for director Jean-Jacques Annaud's film, The Lover. Nearby Tram Chim National Park is home to red-necked cranes.
Tan Chau
If you want to know more about silk-making in Vietnam, you want to add Tan Chau village to your river cruise itinerary. Doing so will enrich your knowledge about the stages involved in making silk by hand.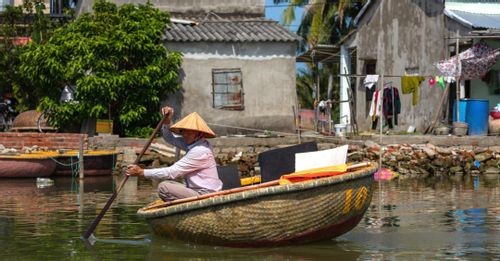 Photo: Affordable tour
BEST TIME TO VISIT
Take a river cruise during the dry season of November to April to fully appreciate the landscape and the various sites.
YOU SHOULD KNOW
It can be difficult to find a silk-making manufacturer on your own. That is why it is better to sign up for a river cruise that features Tan Chau and a visit to a silk maker on its travel itinerary. To see the sights of Tan Chau, you might want to take a Xe Loi (Rickshaw) – one of the popular ways to get around town.
Hanoi
No trip to Vietnam is not complete without a visit to Hanoi, or the capital of Vietnam. This traditional Vietnamese city is known for its rich culture and history, which is comprised of French, Chinese, and Southeast Asian influences.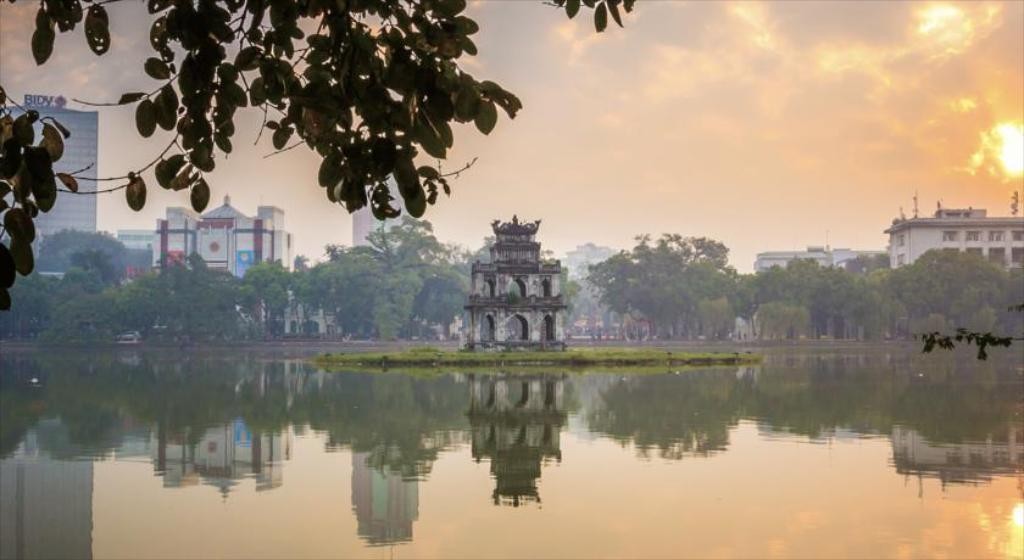 Photo: Jestar Cargo
BEST TIME TO VISIT
The best time to Hanoi is around September to November or from March to April. During this time, the temperature and weather is milder.
YOU SHOULD KNOW
The Hanoi Old Town quarter gives you a good introduction to vendor shopping in Hanoi. You can buy Buddhist religious trappings and traditional medicines. St. Joseph's Cathedral on Nha Tho Street is an example of a structure built during the time of French Colonial rule. Because the main entrance is only opened for mass, you must enter the church through the back by going through the Diocese of Hanoi offices.The Ngoc Son Temple is located on an island on the lake, and can be reached by a red bridge. It commemorates three major figures of Vietnamese history – La To (the revered patron saint of doctors); Van Xuong (a renowned scholar); and Tran Hung Dao (a 13th-century general who battled invading Mongols
Vietnam River Cruises Travel Tips
• Wear comfortable hiking boots or walking shoes that have safe treads, as you will be walking/hiking on various terrains.
• Make sure you have your travel documents in easy reach, and that the information on them is correct.
• Do not drink the tap water in Vietnam, although you can use it to wash clothes or to bathe.
• Make sure you bring a plug adapter to stay connected if needed.
• Tip drivers about $10, tour guides around $20, and leave a 10% for waiters.
• You will need to get a Visa to travel to Vietnam.
• Buy travel insurance before you go on your trip.
• You may experience some days when you cannot use your cell phone.
• Only pack what you will need to wear or carry.
• Don't carry more than a carry-on and small duffle bag on your trip.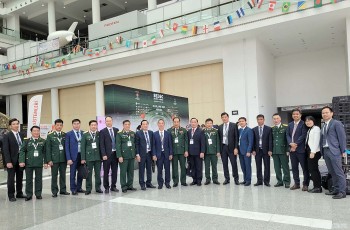 Friendship
Vietnam's presence at the security and defence exhibition SEDEC 2022 in Ankara has been seen as important initial steps to promote the Vietnam-Turkey cooperation.