Refreshing Tea Recipes for Coming Summer
Try these fresh and healthy tea recipes to stay energetic and hydrated in the coming summer!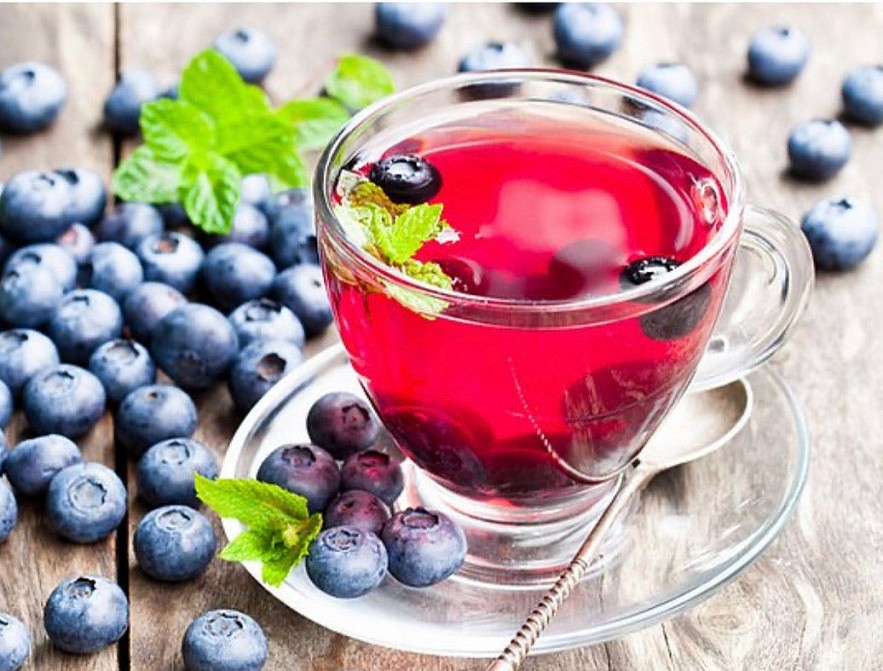 Photo: Green Tea & Blueberry
Green tea & blueberry
Simply boil water and steep some green tea into it. Top it off with more water before adding in blueberry syrup. Make sure the mixture has the flavor and level of sweetness you are looking for before you chill it in the fridge. Wait a couple of hours, throw in some ice cubes, and enjoy.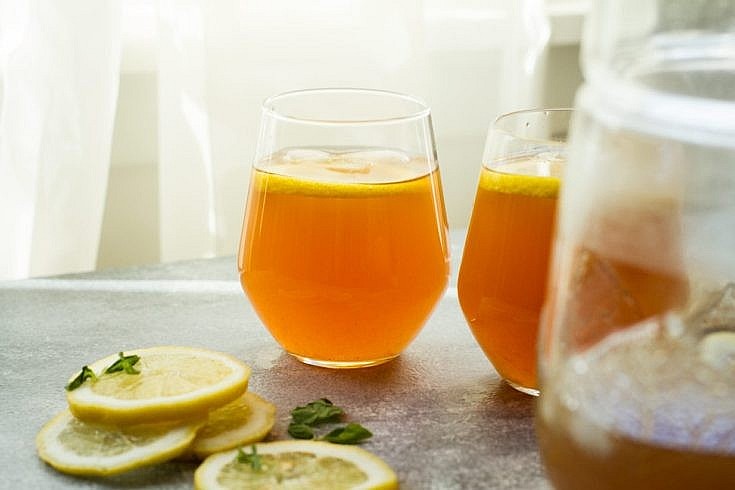 Photo: Ginger With Spice
Ginger lemon iced tea
Prepare 1 cup water, 1 lemon-ginger tea bag (such as Stash®), 1 pinch of white sugar, or to taste, ½ cup brewed orange pekoe tea and ice cubes.
Bring water to a boil; add lemon-ginger tea bag. Let steep for 5 minutes. Sweeten with sugar and allow to cool. Then, mix lemon-ginger tea and orange pekoe tea together and serve over ice.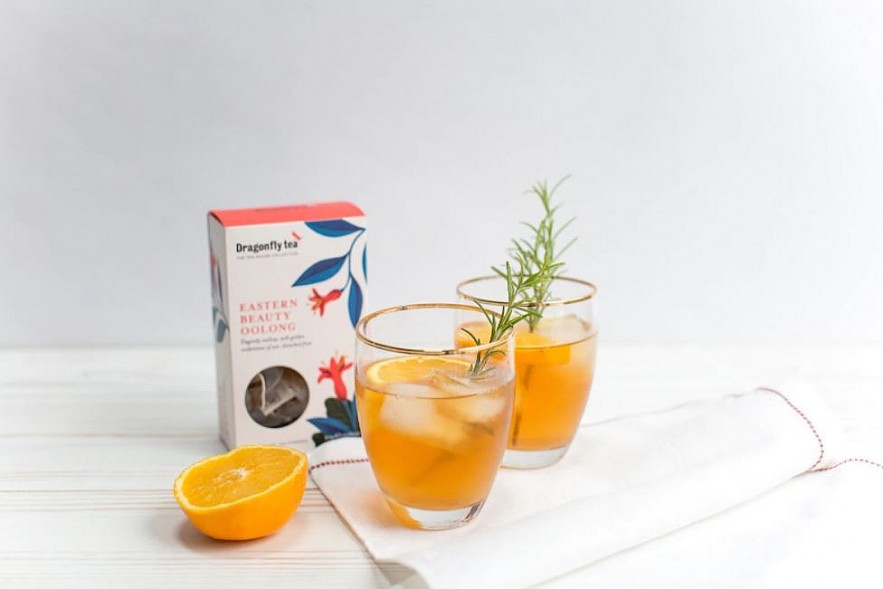 Photo: Dragonfly Tea
Rosemary orange iced tea
Heat 7 cups of water until it begins to boil then turn off the heat. Pour boiling water over tea bags and allow to steep for 6 mins. Remove tea bags from hot water and squeeze the excess water. Discard tea bags. Rub the rosemary stem between the palms to release the oils and put it into the hot tea. Set tea inside the refrigerator until completely cold.
To make the orange rosemary brown sugar syrup, combine the brown sugar, 2 rosemary sprigs, orange peel in 1 cup of water. Boil over low heat until thick (10 to 14mins). Strain and set in the fridge until it cools down completely.
Remove the tea and rosemary mixture from the fridge and strain to remove all the rosemary. Discard the discolored rosemary. Pour into a large bowl and add the orange juice and orange & rosemary brown sugar syrup. Stir, taste, and add more sugar if not enough for you.
To serve put the ice cubes Into a glass, add the orange slices and the iced tea. Top with a rosemary sprig and enjoy.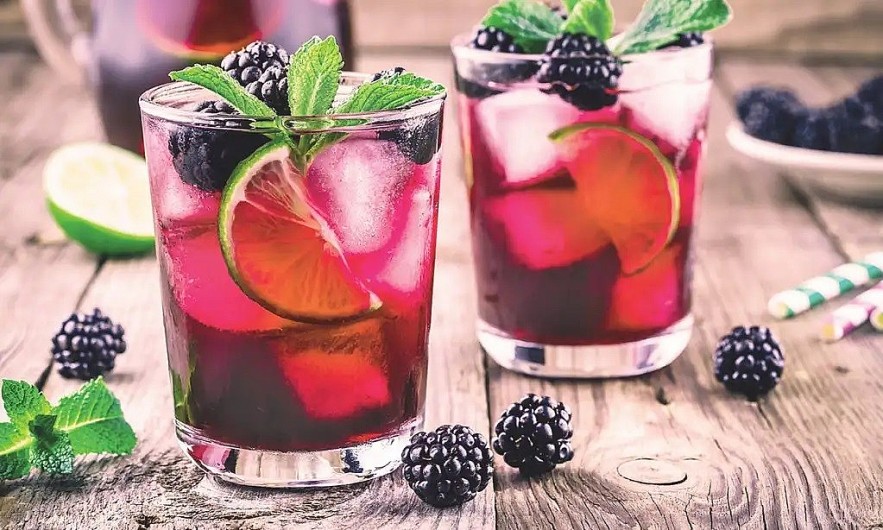 Photo: Southern Breeze Sweet Tea
Blackberry mint tea
Hard to go wrong with fresh summer blackberries and mint leaves, especially when they're combined with green tea and enjoyed on a hot summer day.
After letting the teas steep in the hot water, remove and discard the tea bags. Put the fresh fruit and herbs in a jar, then pour your hot tea over fresh blackberry and mint. Smash the fresh fruit and herb. Pour cool water into your hot tea, put in some ice cubes, and enjoy.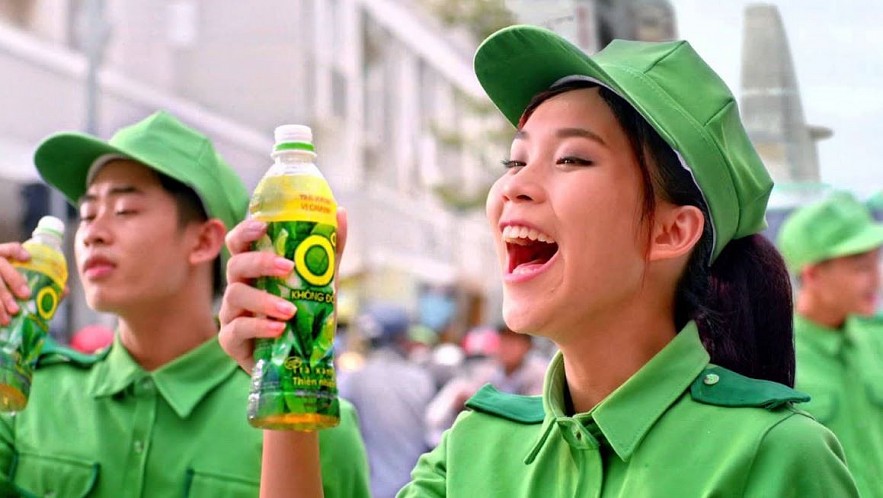 Photo: Tra Xanh Khong Do/ YouTube
Zero Degree Green Tea
Zero Degree Lemon Green Tea is extracted from green tea leaves from Thai Nguyen highlands in the north of Vietnam where the climate is perfectly suited to cultivating the highest quality green tea. Green tea contains a high concentration of antioxidants and has been proven to reduce stress, fatigue and increase resistance to illness.
Zero Degree Green Tea is an effective supplement drink to your healthy diet and a thirst-wrenching drink. The product contains natural caffeine which has energy-boosting effects; and EGCG which has antioxidant and anti-inflammatory elements to potentially help reduce cholesterol and blood pressure levels. With these benefit, this tea help the consumer to live happier and healthier life does not worry about having this health problem often.
The product carries a high level of EGCG found in green tea leaves help reduce stress fatigue and help stay awake. This product gives users a refreshing taste and cools off the heat of everyday life, especially for the upcoming hot days.