Remained important Days in June 2021: Date, Celebration and Best Wishes
Each day is important and has its own meaning in out lives. Here are information of four international ones in June 2021 that are celebrated every year as an occasion to mark a particular event or topic.
World Refugee Day
June 20 is observed as World Refugee Day. It is a day to respect and honour the courage and resilience of refugees.
World Refugee Day 2021: Date
World Refugee Day, dedicated to refugees around the globe, was held for the first time on June 20, 2001. The day commemorated the 50th anniversary of the "1951 Convention relating to the Status of Refugees." It was earlier known as Africa Refugee Day. The United Nations General Assembly, in December 2020, designated it as an international day.
World Refugee Day 2021: Celebration
World Refugee Day 2021 focuses on the power of inclusion. The shared experience of COVID-19 has showed us that we only succeed if we stand together. We have all had to do our part to keep each other safe and despite the challenges, refugees and displaced people have stepped up.
'No one is safe till everyone is safe' is the tagline or slogan for fighting the pandemic. This year's World Refugee Day theme - together we heal, learn and shine - aims at people belonging to all faiths, all over the world, working together to welcome stateless persons, displaced people, refugees and others who have been forced to flee their homes. Whether it is education, arts, music or sports - doing activities together helps boost the confidence of vulnerable people, according to the UN Refugee Agency. Doing things together also helps people learn new skills.
Photo: theloquitur.com
According to the United Nations 1951 Refugee Convention, people who fled their homes and countries due to "a well-founded fear of persecution because of his/her race, religion, nationality, membership of a particular social group, or political opinion" is a refugee. It is a heart-breaking situation, when overnight people become homeless and stateless, thrown into an uncertain future. Often natural disasters like cyclones, floods and earthquakes force people to leave their homes.
On the occasion of World Refugee Day the UN Chamber Music Society of the UN Staff Recreation Council (UNCMS), in partnership with the UN Refugee Agency (UNHCR), is holding a pre-recorded virtual concert, which will also be broadcasted in Jordan. Refugees and other displaced populations belong to the most marginalized and vulnerable members of society. They are particularly at risk during the time of the coronavirus disease outbreak, because they often have limited access to water, sanitation systems and health facilities.Given the chance, refugees will continue to contribute to a stronger, safer and more vibrant world. Therefore UNHCR, the UN Refugee Agency's World Refugee Day campaign this year is calling for the greater inclusion of refugees in health systems, schools and sport. Only by working together can we recover from the pandemic.
As reported by UN, the music programme includes music featuring Jordanian Singer Leen Alfaqih; a world premiere of the Songs of Five Continents for the UN Chamber Music Society, composed by Yuko Uébayashi; and a repertoire composed and performed by classically trained Syrian musicians.
Time: Sunday, 20 June 2021
9:00 a.m. EST (New York Time)
4:00 p.m. EST (Mafraq, Jordan Time)
Watch the performance live on:
-UN WebTV
-UN YouTube Channel
-UNHCR YouTube Channel
-UNHCR Jordan Facebook page
Photo: ied.com
World Refugee Day 2021: Wishes
Here are best wishes on World Refugee Day, as listed by Next National Day:
-You have never experienced real suffering until you've been forced to flee the warmth of your home in order to keep on living.
-I hope that there will come a day when the whole world will come together and have one strong voice which simply says "peace and safety for all".
-I urge you to celebrate the extraordinary courage and contributions of refugees past and present" – Kofi Annan
-My definition of a refugee is a beautiful and innocent person who flees his/her home in search of a safe place to breathe a sigh of relief. Today on World Refugee Day, I pray we are all inspired to love our less privileged sisters and brothers as much as we love ourselves.
-Safety, food, water and shelter are things that we tend to take for granted but these priceless treasures in the world of a refugee.
World Music Day
The unique World Music Day is celebrated on June 21. The day is also known as Fete de la Musique in France where it originated.
World Music Day 2021: Date
World Music Day or Fete de la Musique is a unique annual celebration of music, which takes place on June 21. As reported by ndtv, it is also known as Music Day or Make Music Day. On this day, usually young and amateur musicians are encouraged to perform. World Music Day allows anyone to play their favourite instruments in neighbourhood parks and open spaces for people to enjoy. Music lovers organize free concerts and other musical events. World Music Day often coincides with the Summer Solstice, another great day for feasts and festivities.
World Music Day was originally an idea thought by American musician, Joel Cohen in the 1970s. He worked for a French radio station and wanted live music to be played in the evening of the 21st June to welcome the first day of summer. The idea wasn't adopted until 1982 when Jack Lang, a French composer and Maurice Fleuret, a music journalist, joined France's Ministry of Culture and encouraged the celebration of music, amateur and professional musicians. They wanted live music to be available to everybody, no matter what their heritage or background. Alas, the first Fête de la Musique (World Music Day) was born!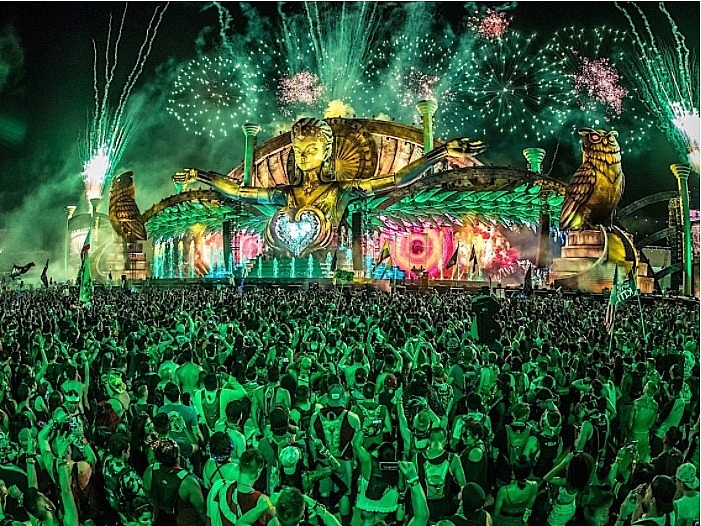 Photo: festicket.com
Here are some important and interesting facts about World Music Day, according to National Day Review:
-More than 120 countries and 700 cities across the world celebrate world music day on 21st June with great enthusiasm and fun.
-The concept of world music day was originated in France in 1976.
-An American musician named Joel Cohen first proposed the idea of celebrating the day all-night.
-Most music day events in the world are organized in France every year.
The day is celebrated to mark the starting of the summer solstice.
World Music Day 2021: Celebration
The day is also popularly referred to as Fete de la Musique, French for Make Music Day or World Music Day. However, everyone has been encouraged to celebrate it at home. The World Music Day theme for 2021 is "Music at the intersections".
As a music lover, you can celebrate world music day in a variety of ways. One of the best ways of celebrating this day is to spend the whole day and night listening to all your favorite songs. You can also search for new songs from YouTube or some other music platforms to feel adventurous music hunting. You just need to keep a favorite dish beside you and enjoy all the songs you love to listen to.
Most of the concerts and music functions on this day in most of the countries are free for everyone. You can join those music programs with friends and your beloved ones to celebrate and enjoy the fullest. If you have a lot of friends who love to listen to music, you can invite them to your place or join them anywhere to enjoy the day altogether.
With World Music Day just around the corner, Musicians Guild Nagaland has announced its decision to celebrate the day by raising funds for COVID-19 relief through a virtual concert, as reported by Eastmojo.
"In the midst of the humanitarian crisis, as music enthusiasts and artistes around the world celebrate 'World Music Day', Musicians Guild Nagaland would like to do its part in alleviating the pain of those who are suffering. Towards this cause, we will be hosting a virtual relief concert on June 21 with the intent of raising funds from free will donors," a release from the Musicians Guild Nagaland said.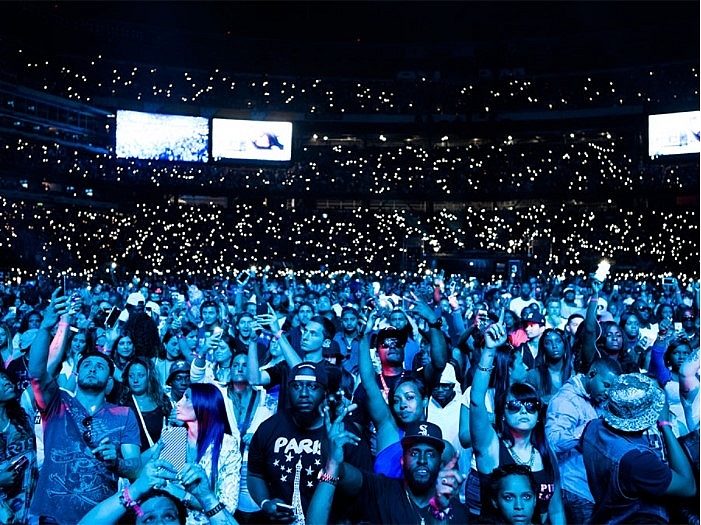 Photo: festicket.com
According to Prnewswire, here are city-specific U.S. highlights will include:
El Paso (TX) — Locals can take part in "On a Hike Note," a hike through the city's mountainside, with live keyboards, donated by Casio, providing the soundtrack.
Green Bay (WI) — Drawing on the city's local history and heritage, organizers will present "Packerland Polka Palooza" in the Title Town District.
Hartford (CT) — A series of overlapping performances by bands and musicians of multiple genres will be held in the popular Pratt Street Historic District. Organizers will also activate empty storefronts with music piped outside to be enjoyed by music fans and passersby.
Houston (TX) — For its debut MMD, festivities will include Parks Department summer youth activations at 20 locations, and special Houston Airports Harmony in the Air performances.
Knoxville (TN) — A classical music event at Zoo Knoxville's Tiger Temple, and a celebration of the blues with music by Knoxville School of Rock and live painting at the Knoxville Museum of Art are among the highlights.
Land O' Lakes (WI) — A piano player will serenade fishermen, boaters and beach-goers at Black Oak Lake Beach.
Las Cruces (NM) — At Klein Park in the historic Mesquite District, a local mariachi group will discuss mariachi music's importance to the region's culture before giving a special performance.
Milwaukee (WI) — City institutions including the Beulah Brinton House, Florentine Opera, and UWM Music Library will all hold special live and online programs. Additionally, Guitars 4 Vets will showcase local guitarist veterans.
New York (NY) — The flagship event of MMD, Make Music New York highlights will include "Masayo Ishigura and Miyabi Koto Shamisen Ensemble" in partnership with the Consulate General of Japan at Bryant Park; "Music Traveler at Oculus," featuring five distinctive, lively and interactive piano-centric sets from the ground level of Downtown's famed public transit hub; "Mozart's Requiem;" and "The Apollo Presents: Respect the House," where noted house DJs will perform under the Apollo Theater marquee.
Platteville (WI) — "The "M" Stands for Music and Mining" event will be held atop the highest point in southern Wisconsin — the world's largest "M" — and in the underground Bevans Mine using a portable keyboard donated by Casio.
Portland (ME) — A claw-foot tub and shower with curtain complete with a sound system will be set up in a busy downtown square, Lobsterman Park, so people can hop in and show off their shower singing skills.
Southeastern (CT) — Over 100 performances will occur across the region with New London holding "stages" at the Whale Tail, Garde Arts Center, and Cumulus Media New London.
Simultaneously with the U.S. events, Make Music Day will be celebrated globally. Make Music Day UK, in partnership with Beyond Skin and the John Cage Trust, will debut a series of videos from around the world showing performances of John Cage's silent composition, 4'33", along with hundreds of more traditional concerts and music workshops. In Lagos, Nigeria, highlights include a "New Music Marathon" where radio stations play songs that have never before been broadcast, and "Pop-up Worship," a gospel music songwriting camp for youth.
Elsewhere, Australia will stage backyard and balcony concerts and street performances countrywide, Make Music Cyprus will feature concerts throughout the old city of Nicosia, and 400+ Italian cities will participate, one highlight being a performance at Castello Sforzesco in Milan by Italian rock star Eduardo Bennato. Additionally, Make Music Day celebrations will be held for the first time in Mexico (at venues in Mexico City and Cuernavaca) and in South Africa (in Durban).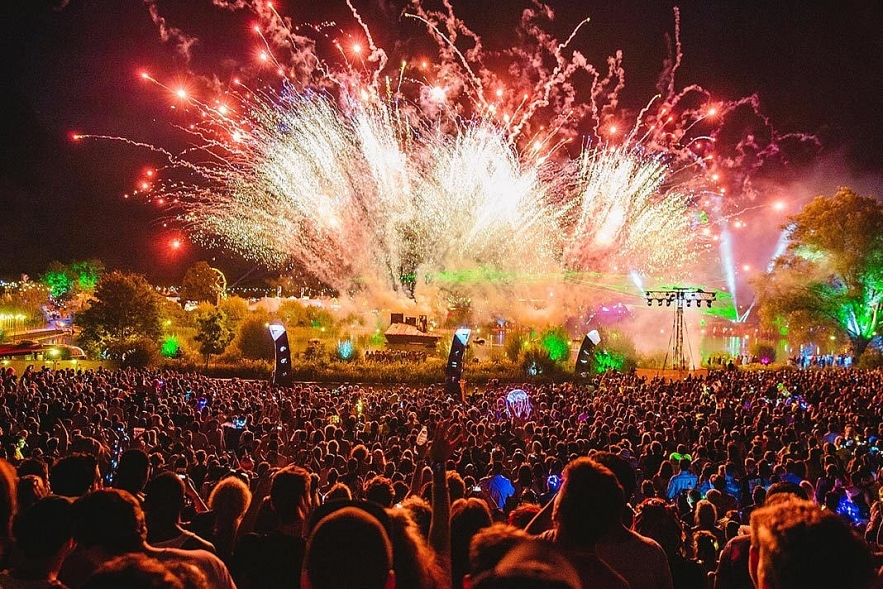 Photo: absolutely.london
World Music Day 2021: Wishes
Your Fates listed the best wishes for World Music Day 2021 as below:
-Here's wishing all the musicians, singers, songwriters and everybody who loves music a very happy World Music Day!
-Music has a way of slithering into people's lives no matter how busy someone is and that is one of the best qualities of music. Have a happy World Music Day!
-Music is created to add melody to words and express feelings better. Have a very happy World Music Day everybody!
-Music is the best gift of life so appreciate it and enjoy it. Happy World Music Day!
-Music is precious and life is unimaginable without it. Happy World Music Day people!
-I can feel my favorite songs and music hugging me and giving me the solace and warmth I need when I am lonely. Have a very happy World Music Day everybody!
-There is music for every mood and every soul. A very Happy World Music Day to you.
-The celebration of music is the celebration of life. It is the bridge that connects our soul with our conscious self and gives strength to us when we are dull and dejected. Cheers to the power of music. Happy World Music Day.
-People who don't love music do not exist and if they do, they are not humans because music is vital for existing. I appreciate music and wish you all a very happy World Music Day!
International Olympic Day
International Olympic Day 2021: Date
Olympic Day was first introduced in the year 1894 with 9 countries. The main aim at launch was to promote the event and encourage people around the world to participate in the sports event and compete among the bests in the world. This event also marked the start of the "Modern Olympic Movement" and soon the International Olympic Committee was established with France's Charles Pierre de Frédy as its first President and also known as the "Father of Modern Olympic Games."
Due to World War II, Olympic Games had not been held in either 1940 or 1944. The city of London rose to host to the Games of the XIV after World War II. In January 1948, the International Olympic Committee (IOC) approved the idea of Olympic Day to commemorate the creation of the IOC on 23 June 1894 in Paris, a sort of " birthday " of the Olympic Movement at the 42nd IOC Session in St Moritz, Switzerland. Olympic Day was held for the first time on 23 June with a total of 9 National Olympic Committees (NOCs) hosting ceremonies in their respective countries: Austria, Belgium, Canada, Great Britain, Greece, Portugal, Switzerland, Uruguay and Venezuela.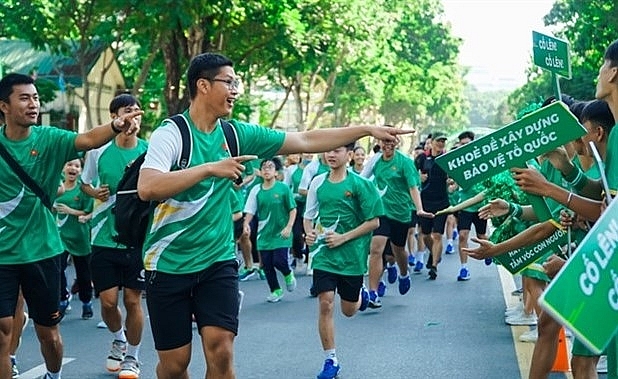 Photo: olympicdayrun.com
International Olympic Day 2021: Celebration
The day is celebrated by conducting various sports events all around the world. Olympic Day is based on the three pillars: Move, Learn, and Discover. The main motive or goal of the day is to promote and encourage everyone to participate in different sports throughout the world regardless of any gender, age, and athletic ability. You can also share your thoughts, images, or video regarding the day on social media platform like Facebook, Instagram, Twitter, etc. with the hashtag #InternationalOlympicDay.
In 1987, in an effort to encourage all NOCs to commemorate and celebrate Olympic Day, the IOC Sport for All Commission launched the Olympic Day Run concept with the objective of promoting the practice of participation in sport by men, women and children from all corners of the world and all walks of life, regardless of athletic ability. The first Olympic Day Run was held in 1987, over a distance of 10km, with 45 participating NOCs. In 2006, there were 161 NOCs promoting Olympic Day Run to their countrymen.
The Olympic Day Run is usually held during June 17–24 by NOCs, with 1.5 km Olympic Day Fun Run, 5 km, and 10 km running activities.
According to Upscbuddy, the Olympic Day Run is held between 17th to 24th June by the National Olympic Committees. There is a 1.5 km fun run that gets organized. World Olympic Day is not confined only to sports activities. It is a serious international effort to promote fitness and well – being in addition to Olympic ideals of Fair play, Solidarity, Respect and Sportsmanship across the globe.
World Olympic Day is based on the three pillars Move, Learn and Discover. NOC's are deploying sports, cultural and educational activities that address everybody regardless of age, gender, social background, or sporting ability. In some countries, the event is incorporated into the school curriculum. Many NOC's have added concerts and exhibitions as a part of the Olympic day in recent years.
India has been an active participant in the Olympics for many years. India first participated in the Olympics in the year 1900. Though there has been participating for many years, India had not received a decent medal until recent times. In recent years India has left its mark in the Olympic. NOC in India also organizes the Olympic Day Run every year and encourages more people to participate in sporting events.
International Olympic Day 2021: Wishes
Here are the best wishes for International Olympic Day listed by Thebrandboy:
-Many many happy greetings on this unforgettable day of International Olympic Day. Have a great day ahead.
-This day we should forget all our rest and actively spread the importance of sports in our life. I hope you would enjoy your day to the fullest.
-Have a pleased International Olympic Day for you and your friends. Gather your friends and family and celebrate this day with great spirit and fun.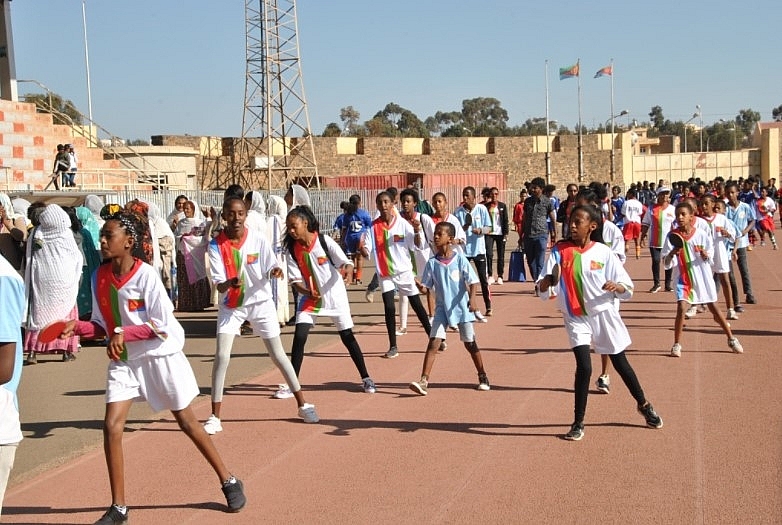 Photo: anocolympic.org.
-Let us all bring up the sportsman spirit within us and together make this day a memorable one. I wish you and your family a pleased International Olympic Day. Have great fun.
-Sending you lots and lots of happy and sportive wishes on this Internal Olympic Day. Let us all gather all our energy to fulfill the motive of this day. Play all, enjoy all.
-To everyone out there who is a great admirer of the Olympics, here is a day for you to celebrate—cheers to the most significant sporting event.
-Today, make yourself a part in spreading the message for sports and its importance—a pleased and cheerful International Sports Day to you and your family.
-All my good and warm wishes to you on this International Olympic day. Make sure to bring the sportsmanship vibe within you and have a good time.
-International Olympic day is celebrated to commemorate the International Olympic Committee. So on this day, let us all appreciate the work of the International Olympic Committee. Cheers to the Olympics.
-Let us all take an important message from this day and let us all sustain the spirit of this historic sporting event—a pleased International Olympic day to all of you. Have a good time celebrating.
-Go on, bring out the real sports-person within you and let everyone know the greatness of this game. A happy International Olympic day to you and have a good time.
-Gather all your friends and relatives and celebrate this day together by discussing each others' favorite sports and getting to know the Olympics' history. Happy International Olympics day.
-A pleased International Olympics day to you, and I hope you will celebrate the day by bringing the spirit of this great game. Cheers to the Olympics, and all the nations are participating in it.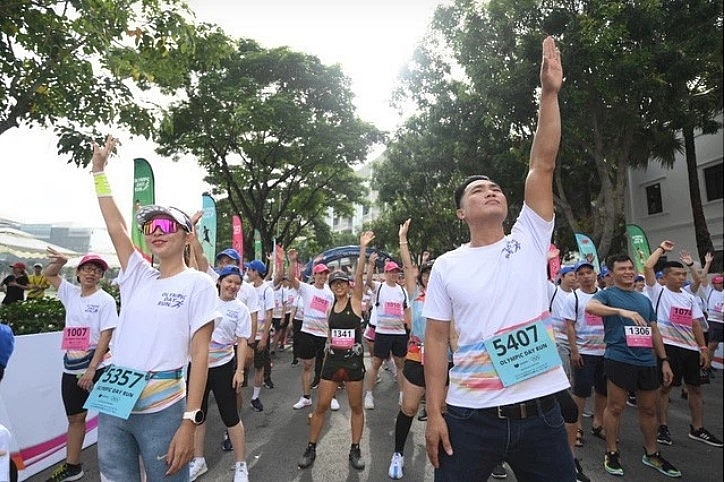 Photo: afamily.vn
International Widows Day
International Widows Day 2021: Date
International Widows Day is a global awareness day that takes place annually on 23rd June. The day was launched by the United Nations in 2010 to raise awareness of the violation of human rights that widows suffer in many countries following the death of their spouses.
In many countries with traditional societies, women find themselves left in poverty when their husband dies. In some countries, these women find themselves denied of inheritance and land rights, evicted from their homes, ostracised and abused. The children of widows also often find themselves affected, withdrawn from school and more vulnerable to abuse, especially in the case of girls.
International Widows Day 2021: Celebration
The theme for International Widows' Day 2021 is "Invisible Women, Invisible Problems". The United Nations acknowledges that widows are invisible to policymakers when they draw out national policies to address the problems of citizens. Policies focus upon common citizens, laborers, jobless youth, and other suffering segments of society however widows are not considered worthy to be discussed in policy-making meetings. This is a condemnable act that more than 258 million people are ignored categorically by the policymakers only because they are widows, International Event Day reported.
Traditionally, widows are considered a useless asset of society because they get involved in the battle of survival and they can do little in terms of major tasks. Currently, global leadership united at the UNO platform discourages any such expression and it is argued that widows can do a lot for their nations if their energy and potential are channelized. It is essential to liberate them from the threat of basic needs scarcity so that they would perform productive tasks. Theme 2021 of International Widows' Day stresses upon highlighting the issues of this ignored community to make the world more beautiful.
This year, national and international policymakers must take solid measures to address the issues of the existing widows and must explore the more women who become widows after their men are succumbing to fatal Corona Virus COVID-19. Additionally, it should also be considered that a lot of people have lost their jobs due to the pandemic including widows. As a matter of fact, widows do not earn much in our society and their income does little to support them satisfactorily; therefore, we must arrange funds on an international, national, and individual level to support them. Widows are locked into their houses with empty hands and stomach, we must search for such suffering ladies and help them.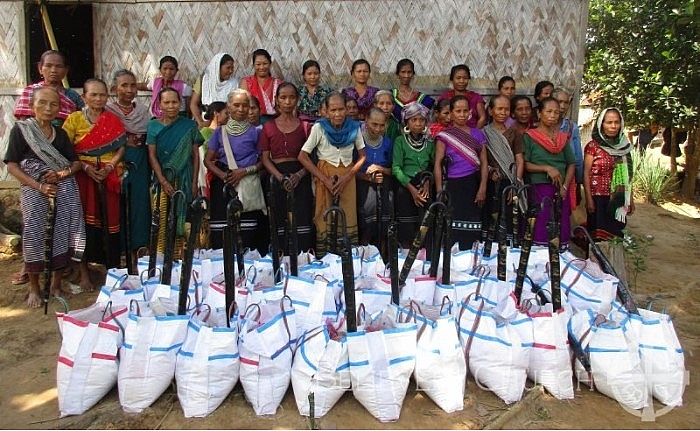 Widows with dry rations they received. Photo: believerschurch.com
International Widows' Day is not a public holiday and public life stays normal on this day except for some seminars that are attended by people and arranged by NGOs, Government Institutions, and the UNO. You can plan many activities on International Widows Day according to your priorities. Some ideas have been discussed below that you can consider:
-Search for widows in your neighborhood and help them as much as you can. You can give them some money, find them a job, or raise funds for them.
-Read articles about the miseries of widows and share them with your friends and followers.
-Spread awareness about the importance of the day using the way of communication you use like Social Media, Electronic Media, and/or Print Media.
-Share quotes relevant to International Widows' Day.
International Widows Day 2021: Wishes
Here are the best wishes on International Widows Day as listed by The Fun Quotes:
-"Warm wishes on International Widows Day to you. You are not alone because we are always there to help you whenever you need us."
-When you are left alone in the journey of life, you must not feel that there is no one with you because I will always be there. Happy International Widows Day."
-"You have always handled the toughest of the situations so well and now life wants you to show that you are brave once again. Wishing a very Happy International Widows Day.
-"The smile on your face has always imparted others with strength. You are truly an inspirational woman. Wishing you Happy International Widows Day."
"On the occasion of International Widows Day, I just want to tell you that you are a strong woman and you have someone whom you can always depend."
- "Life has not been fair to you but your attitude towards life has always inspired me. Happy International Widows Day to you."
- You are the kind of person who doesn't cry because you are weak. You are the kind who would cry when you are tired for being strong for too long. Happy International Widows Day.
- "If there is any person who inspires me the most then it is you because you have faced all the challenges in life with courage. Happy International Widows Day."
-"Life moves on and so have you. You have never broken down in the most difficult situations and that's what makes you so special. A very Happy International Widows Day to you."
-"Being a woman was never easy and being a widow is even more challenging but you have so strong that you motivate us all. Warm wishes on International Widows Day."
-"On the occasion of International Widows Day, I want to extend my warm wishes to the woman who has never learnt to give up in life. You rock!!!"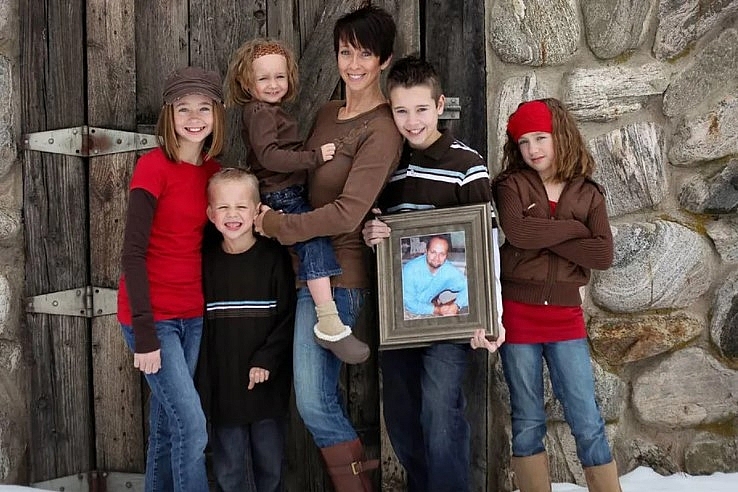 Photo: deseret.com.
-"Life is all about embracing all the opportunities and challenges and keeping moving with a smile. A very Happy International Widows Day to a woman who follows this rule to live".
-"After the demise of your husband, you never surrendered to any situation, to any person and I salute you for that. Happy International Widows Day."
-"Wishing a very Happy International Widows Day to you. You are the woman who has given her children the best of everything even when you were all alone."
When you lose your husband, you can either get into the zone of depression or you can fight and survive the circumstances. To the winner in you, wishing you Happy International Widows Day.
-"There are many widows out there to whom you can inspire because you are a woman who has always fought and conquered. Happy International Widows Day."
-"The occasion of International Widows Day reminds me that there is a special woman around me who is an epitome of great strength."
-"God gives his blessings to those who go out there and fight out all the odds and you are one such person. Happy International Widows Day to you."
-"To all the challenges that have come by your way, you have accepted them and conquered them with your zeal and courage. Happy International Widows Day my dear.
-"May a man live well-enough and long-enough, to leave many joyful widows behind him."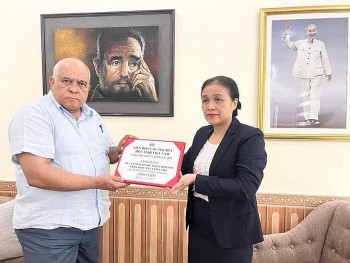 Focus
According to Cuba's News Agency Prensa Latina, on August 16, President of Vietnam Union of Friendship Organizations Nguyen Phuong Nga said that Vietnamese people will always stand by and support Cuba no matter what difficulties our friend is facing.