World Environment Day: Korean movie goers use kimchi jars, buckets...to buy popcorns
To celebrate World Environment Day, a cinema chain in the Republic of Korea has decided to fill up any reusable container with popcorn for only 6,000 won (USD 5.4).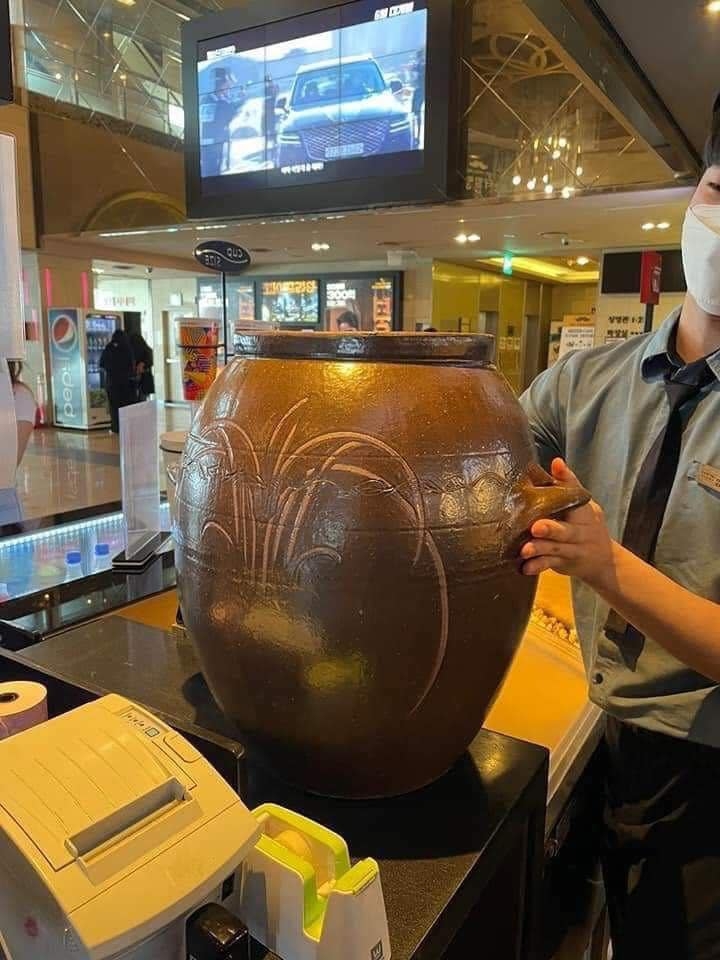 Kimchi jars are used to purchase popcorns on sale at a Korean cinema chain in conjunction with World Environment Day. Photo via Twitter/ @wtfmomone
As the number of Covid-19 cases in Korea remain high, cinema chains there have been trying to pivot themselves to new campaign to stay afloat amidst disappearing box office revenue.
Lotte Cinema decided to fill up any reusable container with popcorn for only 6,000 won (USD 5.4) in its World Environment Day offer.
Korea Joong Ang Daily reported that the only condition was the container must have a lid.
Seoul-based freelance journalist Raphael Rashid tweeted that people brought massive buckets and even kimchi jars.
"People took the promo very seriously," he said in a subsequent tweet.
Twitter user @EdelweissEden noticed that some even brought along a trash can.
"It will all go to waste eventually. Just bring the normal container," the user tweeted.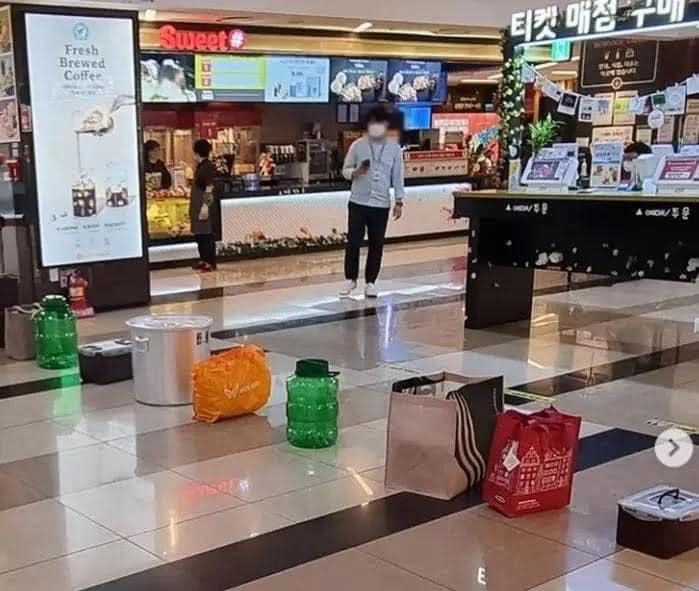 Popcorn will be filled in the container you brought for 6000 won. There are no restrictions on the container.
@OkapiFire tweeted unless they have a giant family, how are they gonna eat all that before it goes stale.
@hyoondae tweeted the purchase would eventually clog up the sewer treatment ponds.
And here are what movie goers bring to buy popcorn.
Raphael speculated that Lotte Cinema was competing with its rival CGV which recently offered cement bag size packs of popcorn for 9,900 won (USD 8,92) at selected theatres nationwide. They've also made some promo images, he tweeted.
However, while most netizens lapped up the photos, some others took umbrage at the sexy campaign and slammed CGV for objectifying the model.
CGV has since responded to the complaints by removing the shirtless photos of the model, leaving only one pic of him fully dressed, reported Today Online.
Source: CJ CGV
World Environment Day is celebrated annually on June 5 and is the United Nations' principal vehicle for encouraging awareness and action for the protection of the environment.
The theme of World Environment Day this year is 'Reimagine. Recreate. Restore' and its focal point is ecosystem restoration. "Ecosystem restoration means preventing, halting and reversing this damage- to go from exploiting nature to healing it", according to the UN.