Rice paper salad: A popular and attractive street food in Vietnam
Vietnamese Rice Paper Salad is a popular street food in Vietnam. Diners of every age cannot deny the delicious taste and attractive flavor of this dish.     
It is appropriate with every age, most Vietnamese people totally fall in love with this food. From morning to evening, they can buy it for their snack meals. Undoubtedly, Vietnamese Rice Paper Salad is addicting and so much fun to eat. If you are a gourmet about street food, do not miss Rice Paper Salad when traveling to Vietnam.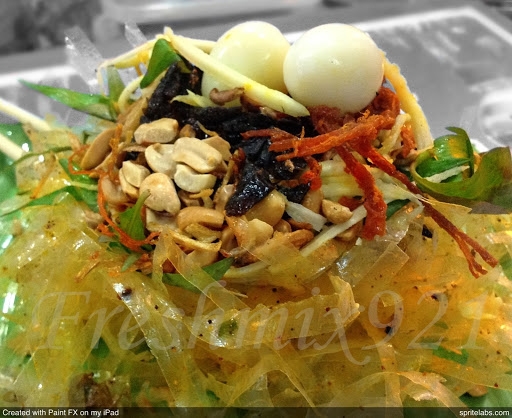 The main ingredient of the classic rice paper salad is rice paper which is cut into thin strips and then kept dry. Rice paper then was not the normal type we used to wrap spring rolls. The rice paper for Rice Paper Salad should be sticky. Vietnamese Rice Paper Salad is prepared with authentically local ingredients, including dried beef jerky strips, julienne green mango, peanuts, fresh mint and basil, rice paper strips as well as chili powder. The sauce is the soul of this food, each seller has her own recipes for the sauce. One of the most popular sauce is made from soy sauce, black bean sauce. After mixing, the sauce plays off the sticky rice paper strips. Some sellers use shrimp salt instead of the sauce.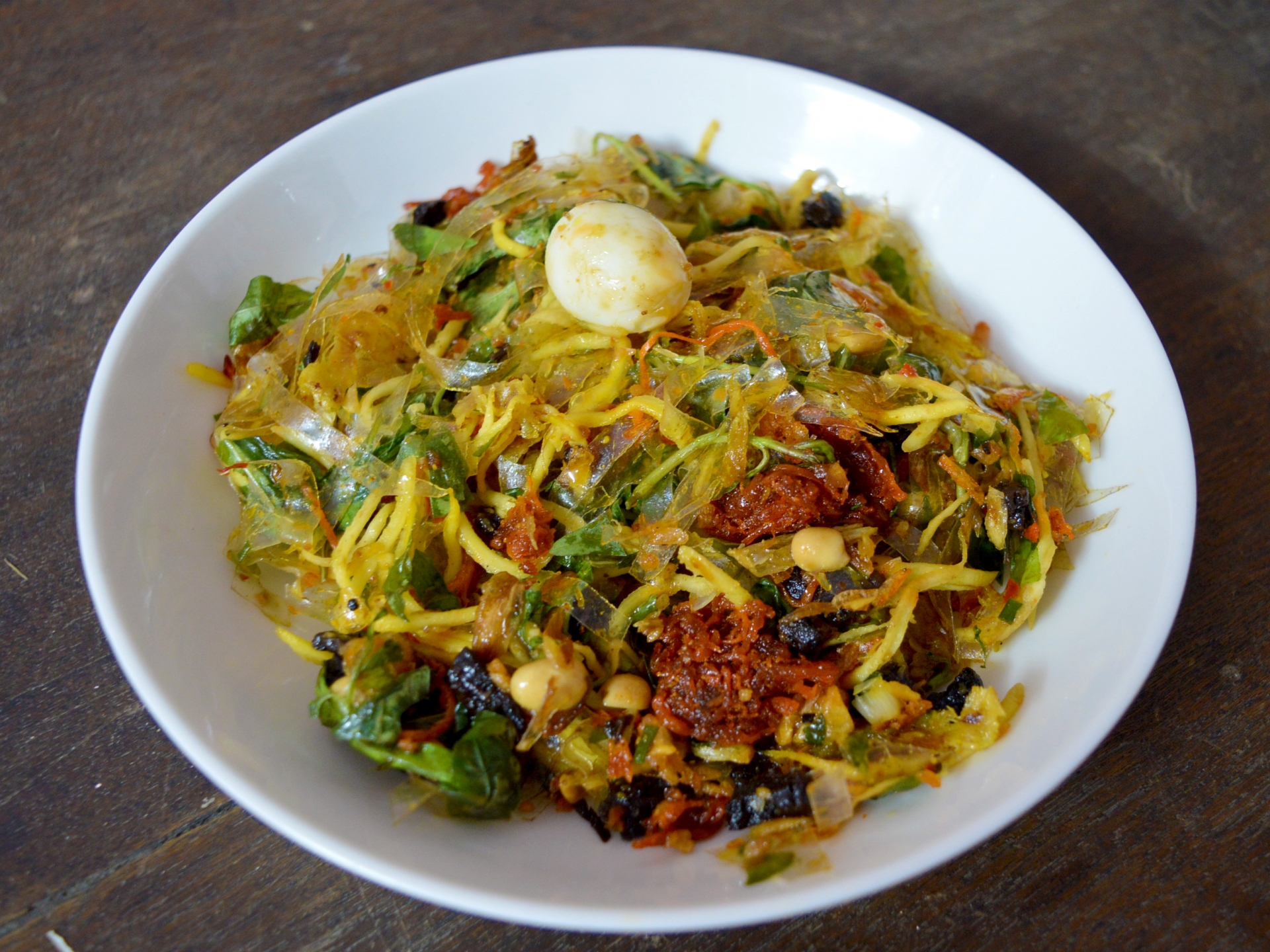 The dry rice paper is then mixed with shredded green mango, torn Vietnamese coriander, Tay Ninh shrimp salt, herbs and a squeeze of lime juice. All these ingredients are mixed well together until everything is blended thoroughly. Hard boiled eggs, dried beef or chicken floss can be added later as the final steps to finish the dish. Then the portion is served up in a plastic bag with two skewers used as makeshift chopsticks. Some people prefer mixing the ingredients themselves. The perfect mix of the sweet, sour and spicy fish sauce makes an explosion of Vietnamese flavors.
The dish is served at almost every pavement in a metal cart rolling along every street across cities in Viet Nam. The price is amazingly cheap, starting only from VND10,000, depending on extra ingredients that customers may wish to add to their portion.
Vietnam Tourism/Scooter Saigon Tour