Russian Tourists Enjoy Special Vietnamese Pho
Vokrug Sveta, a Russian travel magazine specializing in the experience of discovering food and culture around the world, has just published an article introducing Vietnamese pho from the perspective of Russian tourists.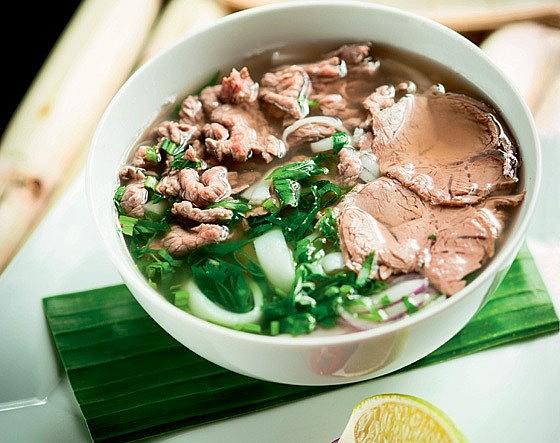 Russian tourists are surprised when Vietnamese people often gather at street food stalls every morning to enjoy beef noodle soup. Photo: Grigory Polyakovsky
Vietnam's prime cuisine is getting international love by Vokrug Sveta. The Russian travel magazine said that Vietnamese pho (noodle soup) has French influence and is a relatively cheap dish, served enthusiastically.
In the early morning on the streets of Hanoi, Russian tourists are surprised to see a long line of people in front of small roadside eateries. In Russia, they often go to those places to buy coffee, in Vietnam, people sit on the spot to enjoy a hot soup. It is Vietnamese pho (noodle soup), made from noodle, thinly sliced beef and herbs. Hot broth is poured over. Vietnamese people believe that this dish will bring energy for the whole day.
The Russian travel magazine hypothesized that the French had imported beef broth into Vietnam, because Vietnamese people rarely ate beef before. Some historians suggest that pho may have originated from the French word "feu", which means "fire."
According to Vokrug Sveta, pho started to appear in the North around the end of the 19th century, was first processed in Nam Dinh and sold by street vendors. Each street vendor usually has two pots, one is a pot of hot broth, the other is a pot containing herbs and beef. In the early 20th century, one of these peddlers moved to Hanoi and pho quickly became popular.
For a long time, the broth of pho was only cooked from beef, but in 1939, a new version appeared, which is chicken noodle soup. While beef noodle soup can take up to 8 hours to produce a pot of quality water, chicken noodle soup is easier to cook and only takes about 1 hour to cook the broth. Therefore, chicken noodle soup quickly dominates the market and is a formidable competitor of beef noodle soup.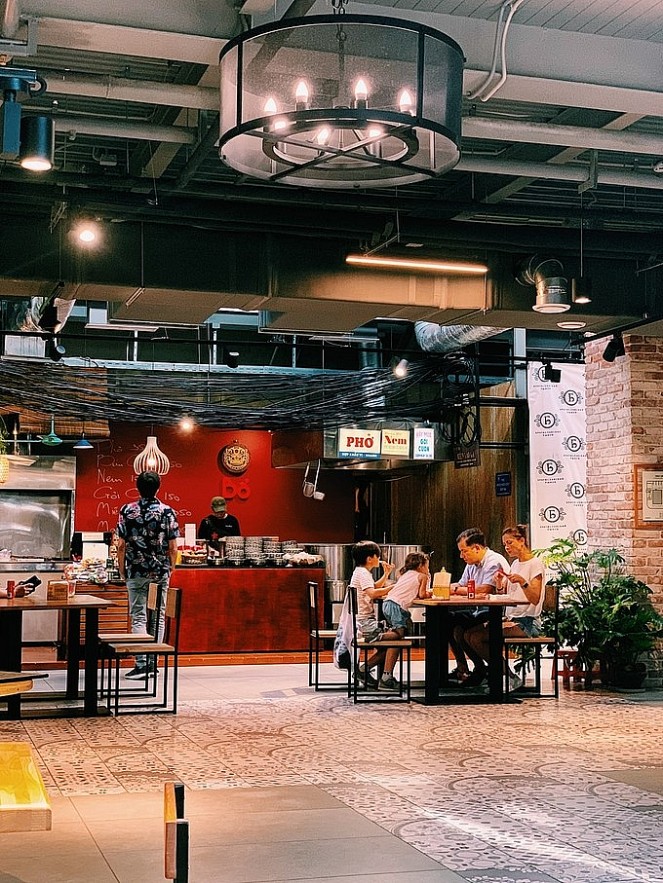 Pho is sold at food courts inside commercial centers in Russia. Photo: Unsplash
According to the perception of Russian tourists, Vietnamese people rarely cook at home and tend to eat at popular sidewalk restaurants, because the food is cheap and served enthusiastically. They also believe that the best beef noodle soup is in Hanoi. Vokrug Sveta also advises Westerners to visit Vietnam to choose restaurants that specialize in beef noodle soup, not selling with other foods.
"Just sit down at a table on the street, and after just a minute, you will be served pho in an attractive porcelain bowl with a fragrant broth. What's special, this plump soup costs only from 30,000 dong (US$1.32)," Vokrug Sveta wrote about pho. They also believe that, for Vietnamese people, pho is a sacred cultural heritage.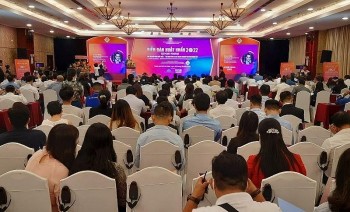 Focus
Vietnam News Today (Dec. 9): Vietnam - Singapore innovation centre helps firms transform production; HCM City among most searched destinations by travelers; Vietnamese digital technology industry's revenue estimated at 148 billion USD in 2022; Two Vietnamese films up for consideration at Oscars.