Safely remove a MK 82 aircraft bomb in Quang Binh
An 500 lb MK 82 aircraft bomb has been found in Sao Sa village, Bo Trach Commune, Quang Binh Province.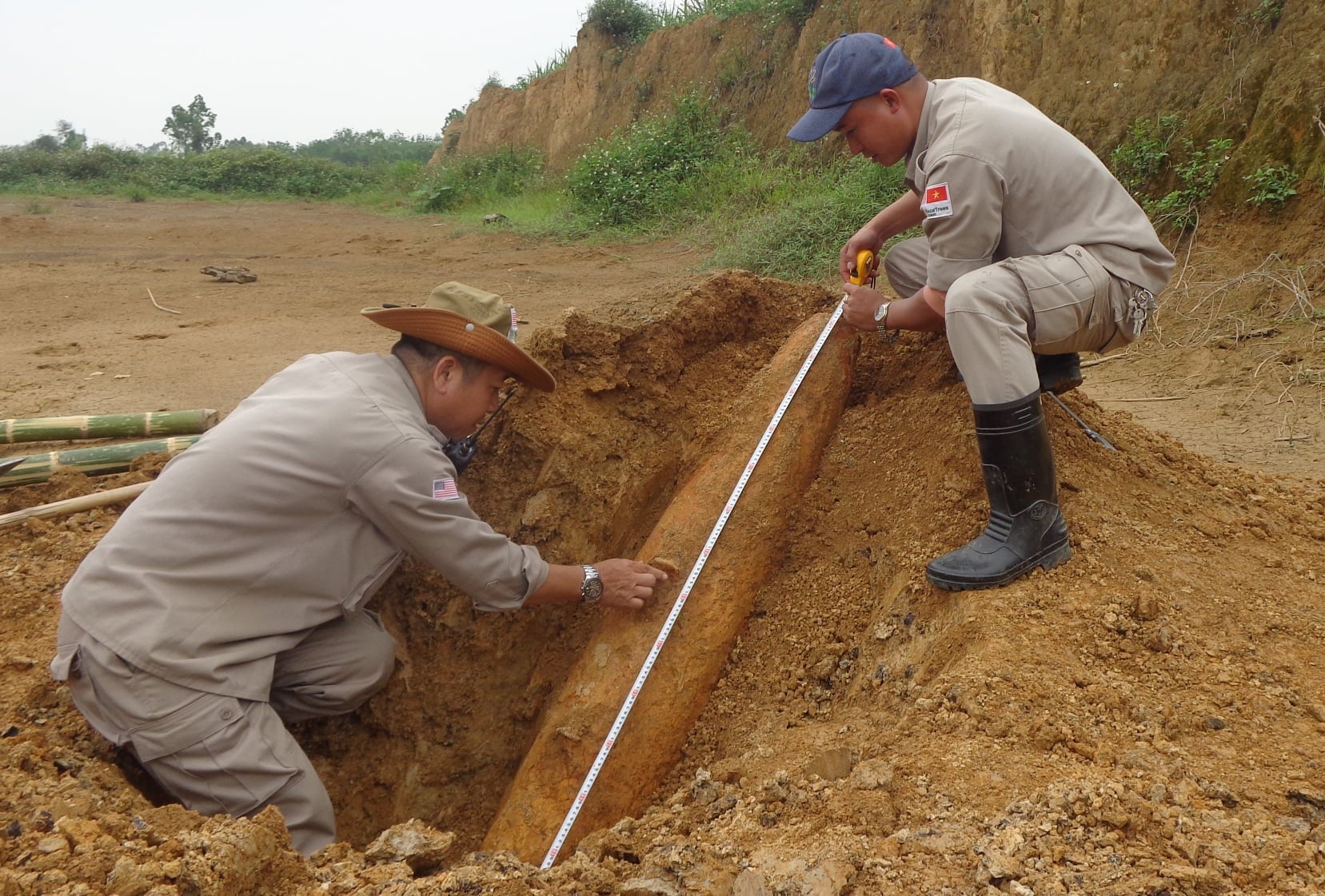 The bomb was identified as an MK 82 500-pound general-purpose aircraft bomb. Source: PeaceTrees Vietnam
On March 24, PeaceTrees Vietnam Quang Binh project's multi-task team started deploying the first confirmed hazardous area clearance at Dong Thanh Village, Bo Trach Commune, Quang Binh Province. On the same day, the team received information from Norwegian People's Aid's team, doing survey at Sao Sa village, about an 500 lb MK 82 aircraft bomb found there and reported by a local resident. It was in a dried water channel.
Within one hour receiving a call-out, PTVN's team carefully examined the situation of the bomb and its fuse. After evaluating it "safe-to-move", the team safely transported the bomb to an unexploded ordnance (UXO) store on the same day for disposing at the concentrated demolition site. This successful task helped local people get rid of the threat of UXO accident.
PTVN's Quang Binh project is implemented under a consortium of international organizations including Mines Advisory Group (MAG), PeaceTrees Vietnam and Norwegian People's Aid Vietnam (NPA), in the joined effort to addressing the issue of UXO contamination in Quang Binh province. The project funded by US Department of State.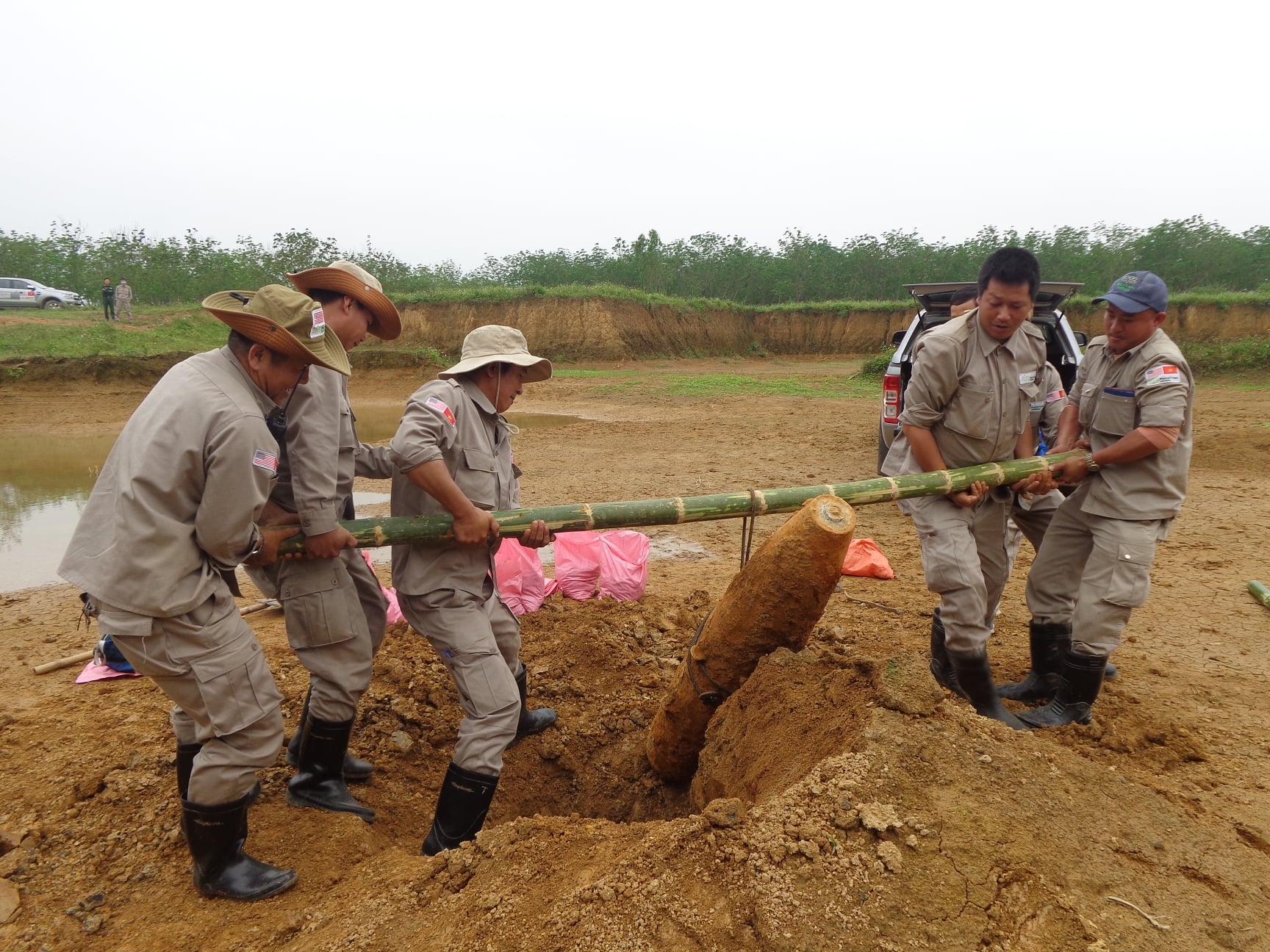 Thanks to the constant alert of villagers who promptly reported the bomb location to the local authority and the quick response of the PTVN Quang Binh project's multi-task team, a potential tragic accident has been prevented.
This month also has become an important milestone for Quang Binh Database and Coordination Unit (DBCU), marking its full operation with the deployment of Information Management System for Mine Action (IMSMA) and successful arrangement of the first monthly coordination meeting.
Since its establishment in June 2020, the DBCU has increased capacity as committed to provincial authorities and the project's donor. It is believed that with the support of local authorities and partners, DBCU will continue to make great contributions to overcoming the consequences of explosive ordnance, serving the provincial socio-economic development and bringing safety to local people and communities.
The first monthly coordination meeting among mine action stakeholders operating in the whole Quang Binh was conducted on early March. Throughout the meeting, mine action operators and the DBCU were updated on operations, progress and achievements so far, so all stakeholders had an overview of mine action province-wide.
Participants also discussed concerns and difficulties that have mutual impacts, and together come up with proposed solutions to improve operations in a more effective and efficient manner that works for all.
As mutually agreed, the coordination meeting will, from now on, be organized on a monthly basis with the common goal of optimizing the use of resources, and increasing effectiveness and efficiency of mine action activities across Quang Binh.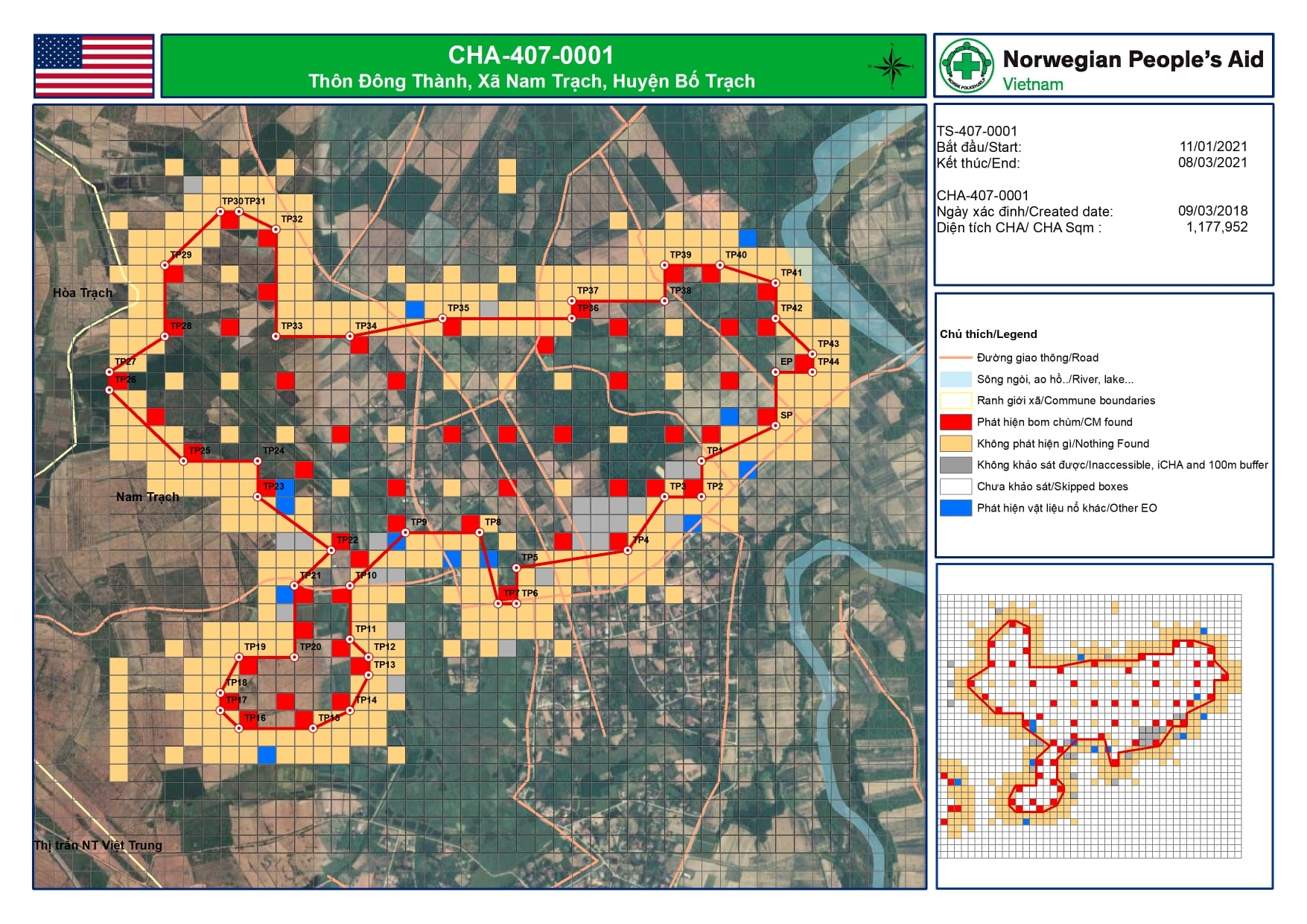 The first hazardous area (CHA) formed by Norwegian People's Aid Vietnam (NPA) in Dong Thanh village, Nam Trach commune, Bo Trach district, Quang Binh province.
Prior to this meeting, the DBCU staff held a 1.5-day training for information management officers of mine action operators on the IMSMA online reporting system, following weeks of form development and working with relevant operators for feedback and improvement.
With legal regulation now issued by the Quang Binh Province People Committee, mine action operators in Quang Binh will start to submit monthly reports to the DBCU IMSMA from March 2021.
The DBCU is part of the Integrated Cluster Munitions and other Conventional Weapons Survey and Clearance Project in Quang Binh Province./.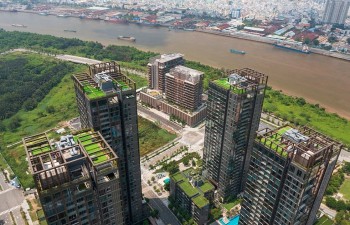 Economy
Vietnam Business & Weather Briefing (August 11): Vietnam to increase coal imports in 2025-2035 period, ten tonnes of Vietnamese longan exported to Australia.