Quang Binh Children's Council holds second meeting
On March 16, Quang Binh Children's Council held their second meeting with members of Quang Binh National Assembly. The first meeting was held in July 2020.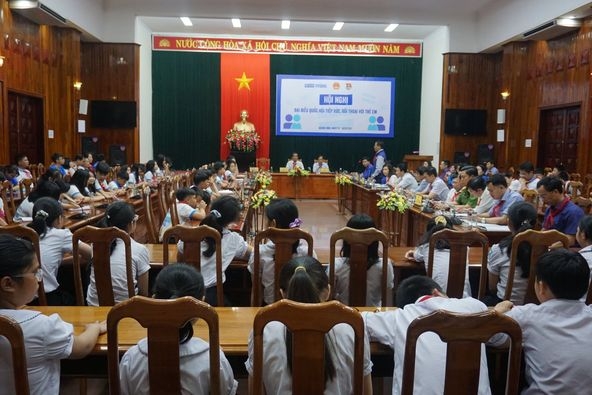 The central province of Quang Binh held the first meeting of the provincial Children's Council in 2021 with the participants of 35 members representing nearly 244,000 children across the localities.
Participants of the meeting were Tran Cong Thuat - Chief of the National Assembly delegation of Quang Bình; representatives of Quang Binh People's Committee; representatives of Vietnam Fatherland Front Committee in Quang Binh, provincial Youth Union and 100 school children, 35 of them are members of Quang Binh Children's Council.
In the first part of the meeting, the governmental bodies gave an update regarding the results of activities to resolve issues raised during the previous meeting, which were more playgrounds for children and boosting up communications activities about children's rights.
In the dialogue between the Children's Council members and members of Quang Binh National Assembly, the main topics that were discussed were children's rights to get involved in children's issues, the rights to be protected against natural disasters and during pandemics and the right to have more activities for physical health development of children.
Input to inform the dialogue was collected through questionnaires, in-depth interviews and focus groups conducted with 1,000 schoolchildren in Quang Binh.
Le Thi Ngoc Ha, Deputy Secretary of the provincial People's Committee said that over the years, the Children's Council has received great attentions from provincial authorities and localities as well as support from Plan International in the province.
The new model has proved its efficiency in creating opportunities for children to promote their rights to raise their voice in issues related to them.
She said that in the future, the council should be more active to help children from grassroots level to show their aspirations regarding their studying, entertainment, caring and protection. Opinions and requests from the children to agencies will receive response.
The dialogue was open and fruitful.
Children's Council from 2017 to 2020 started as a pilot model and was established by the Ho Chi Minh Youth Union in line with the Prime Minister's Decision No. 123/QD-TTg dated August 3, 2015 about empowering children and allowing them to get involved in children related issues from 2016 – 2020 as well as the Children Law.
After three years, from only five Councils established in five provinces, the number went up to 14 and 17 other councils at district level. In which, five Councils in Ha Giang, Lai Chau, Quang Binh, Quang Tri and Kon Tum provinces were established with support from Plan International Vietnam, an NGO that supports marginalized children and youth, especially adolescent girls.
At first, there were only Children's councils at province level. The activities kept expanding, and as a result, 17 Children's councils at district level were established under the support of organizations like UNICEF, Save the Children and Plan Vietnam. In Ha Giang province, there are two Children's councils at district level.
"Thanks to the councils, we, the children understand more about Children's rights. The councils have built bridges between us and leaders in the Government bodies so that our voices can be raised and heard. We hope there are more councils like this to be established in our province," says Sung Thu Thuy, member of Meo Vac district Children's Council, Ha Giang province.
Thuy was one of 50 children from 41 provinces across Vietnam who joined a two-day meeting to review three years of the Children's Council model as a pilot activity in February 2021.
During two days of the meeting, Thuy and other members had chance to join in fruitful discussions as well as to participate in the seveth meeting of the Ho Chi Minh City Children's council.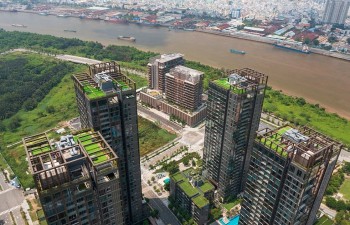 Economy
Vietnam Business & Weather Briefing (August 11): Vietnam to increase coal imports in 2025-2035 period, ten tonnes of Vietnamese longan exported to Australia.