Sagittarius Horoscope December 2021: Monthly Predictions for Love, Financial, Career and Health
Sagittarius Horoscope December 2021: You might have many tasks at hand, but only a few bars of energy left, but don't give up. Your energy needs will replenish soon. If you need a break, go for it.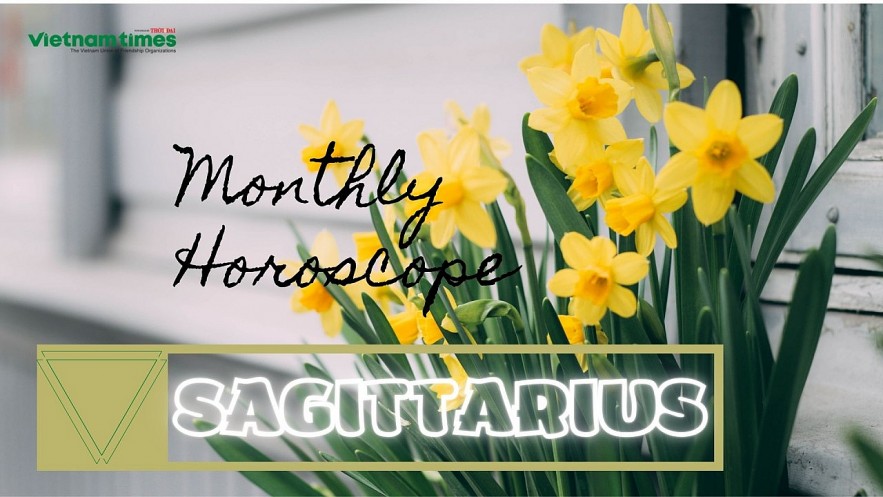 Sagittarius Horoscope December 2021. Photo: vietnamtimes.
Monthly Planetary Horoscope
It's the last month of the year, and it wouldn't be 2021 if it didn't go out with a bang. This month is characterized by a Venus and Pluto conjunction in Capricorn. This transit is happening in your 2nd house of finances and worldly possessions.
Whenever Venus and Pluto get together, love and obsession become quite hard to distinguish. Especially as the holiday season approaches, an inclination towards shiny things and overall consumerism is hard to avoid. This transit may get you to feel extra glamourous. The finer things in life would be somewhat of a focus, but be mindful of overindulging. It will be hard to remember this, but not everything you want, you need. The temptation to treat yourself with sales being announced around every corner may be somewhat tricky to navigate, but as long as you keep your finances in mind, there shouldn't be a problem. Just don't spend any money that you don't have and all will be well.
The Solar Eclipse of the month happens in your own sign, and therefore your 1st house. This is quite a lunation to have to happen in the last month of the year. Especially with Mercury's influence, who will be closely conjunct with the Moon that day, introspection and analysis will be a given. As cheesy as it is, the good-old slogan "New year, new me" will be especially significant for you during this lunar cycle. It's time to release all the worries, unattained goals and unrealistic aspirations to go into a new year feeling light. Faith will be a prominent topic during this self-exploration, albeit not on a higher power, but yourself. It's time to strengthen your relationship with yourself and practice trust.
Mars' been quite the astrological popstar this year as it influenced many big moments this year. This last month is no different as the red planet squares the giant Jupiter, who's been transiting your 3rd house all year long, and then progresses to be conjunct with the south node of the Moon.
The Jupiter and Mars square happening between your 12th and 3rd are here to push you to go the extra mile. As Mars transits the 12th house, we may face harnessing energy and motivation to achieve our dreams. Especially if you have lofty goals and high expectations, Mars in the 12th has difficulty taking the first step toward that finish line. Right before Mars leaves this house, though, the help of Jupiter propels him forward, forcing him to take that step and get rid of all hesitation. You can expect a sudden impetus to learn something new or make some adjustments to your immediate environment. You don't have to aim for the big moves. The gold is hidden in the places already close to you. You may find that even a small change like studying or working at a coffee shop instead of your home office will make a huge difference. Alternatively, since the holidays are just around the corner, celebrating it differently from the usual could liven things up.
After Mars is done with Jupiter, he moves on to your 1st house and goes conjunct with the Lunar South Node, Ketu.
Mars in the 1st house is usually not the most pleasant transit to experience. Sometimes the transit can be associated with anxieties and aches, but Ketu helps soften the effects of whatever planet that comes within his grasp. On the positive, you get to enjoy the last month of the year without much physical or mental stress. On the other hand, Mars is also the planet responsible for our vigour and stimulus, so having these effects also diminished by Ketu can cause laziness and lethargy. It would be wise not to force it too much and just enjoy a couple of lazy days in bed. This transit only lasts for a few days, and you've done quite a good job surviving 2021 thus far. Treat yourself a little.
Now, it wouldn't be 2021 without a Saturn-Uranus square.
This is the last square of the year, and with Mars busy with Ketu, the anger and eagerness to fight are out of the mix this time around. The Saturn-Uranus squares were responsible for many of the revolts and sudden changes in the year's direction —both internally and externally. They've been happening between your 3rd and 6th house. This likely manifested some dramatic shifts in your routine and immediate environment. Truth be told, sticking to a schedule and planning for the future we're probably the year's biggest challenges. This last square will make sense of all that difficulty by making the obstacles much clearer so you can avoid them in the coming year. This is the last challenge of the year, pay close attention, and you'll be able to use it to your advantage.
The Full Moon this month happens in your 7th house of close relationships. This is the first time that a Full Moon doesn't eclipse in that house for you, and you will likely feel a weight being lifted in that area. The changes and obscurities that eclipses manifest are long gone, so you can begin to enjoy intimacy free from the ulterior motives, drama and secrets. Full Moon's are famous for being emotional, and this one will likely get the tears flowing as well, but this time around, they will be tears of joy. The darkness is finally gone, enjoy.
The year ends on a hopeful note, with Jupiter finally ingressing into its own sign: Pisces. This long-awaited transit brings luck and prosperity to whatever area of life it shows up at, and the best news is that it lasts for almost a whole year. This will be happening in your 4th house bringing new developments and expansion to your home and family life. Enjoy the new year coming up!
Sagittarius Monthly Horoscope December 2021. Photo: vietnamtimes.
The Centaur will be bringing in great many new opportunities for making large profits your way. The most favourable area in the entire December, is your job. But you should be really cautious about the decisions you make. If you are in the real-estate business, be extra careful with your business matters as you always have the uncertainty of deception. Make sure you are paying attention to the plumbing, and electrical wiring task at your new project. On the flip side, if you are planning on making a profit from asset appreciation on your property, do make sure to pick a trustworthy real estate company. The month of December is perfect for a long vacation.
Sagittarius Monthly Horoscope
December will be the month in which you will significantly feel that your popularity is increasing day by day. Frequent meetings on social conditions, during which many interesting acquaintances will be established, are not excluded. Some of them will be very promising for the future, because they can have a significant relationship with heart issues.
Therefore, open your eyes and ears wide, observe what is happening in your surroundings and do not give up any opportunity to meet - both with closer friends and further ones. A person of the opposite sex will be your friend and confidant from the heart.
December will be in your favour. To improve your work life, you must make changes to your lifestyle, and avoid acting out on impulses. By December 13th, you will see new scopes usher in your way. After the Christmas eve, and around December 27th, you will feel like you have no energy left. But with time you will rejuvenate. This holiday will bring you much joy, and energize your soul.
December 2021 Sagittarius Horoscope indicates the month will be full of action. But you do not have the necessary energy to follow up the opportunities. It is necessary to focus on your health and preserve your energy. Otherwise, things will be encouraging on some fronts.
The second half of the month is more advantageous. You will find good travel opportunities to boost your finances. The month gives you opportunities to review career and business prospects. Sagittarius personality will be more enthusiastic and there will be plenty of optimism during the last week.
You might have many tasks at hand, but only a few bars of energy left, but don't give up. Your energy needs will replenish soon. If you need a break, go for it. Also, take care of your health.
This will take place around the third week of the month. Without any fear or doubt, you can entrust her with all her secrets, which she will keep only for herself. In addition, he will advise you on what to do, give you tips on how to get out of trouble and comfort when it starts to sadden you. Around 21 December, a new problem will appear for you. It will be shyness. And although for Zodiacal Lviv this is a trait that is quite foreign, it is difficult for them to talk about feelings, especially those related to the matters of the heart.
Sagittarius Monthly Love Horoscope
Sagittarius compatibility is confronted with a choice to make during the month. You are unable to decide on the priority between romance and logic. There will be a quick resolution to the problem and love will prevail. By making a few adjustments n your routine, you will have time for a love life.
Marital life will undergo transformation for the better and you are working on your expectations for the coming year. You are taking your spouse into confidence in whatever you do including planning for a baby. Singles will get into love relationships in the third week of the month. You are able to participate in love encounters with assurance and poise.
You will start December in a turbulent state. You will find it hard to prioritize between emotions, and rationale. You might face an existential crisis. But things will get better, and you will find joy in life again. You will feel the urge to make adjustments in your personal life, stick to old habits, so that you have a healthy life.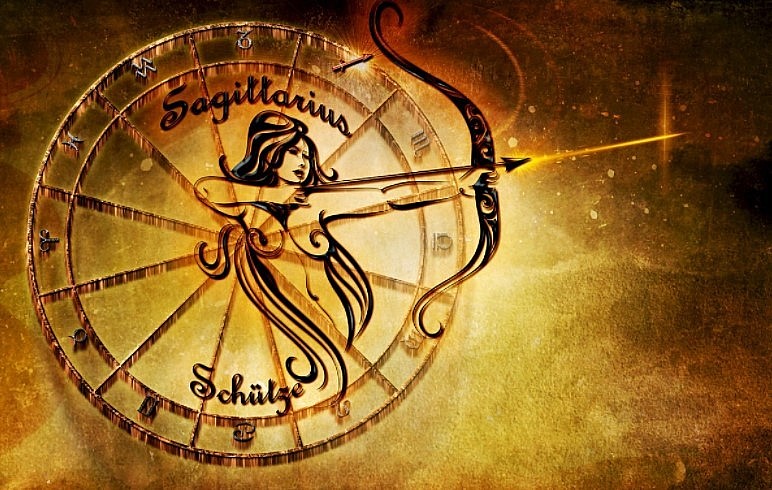 Sagittarius zodiac sign. Photo: horoscope2021.
If you are a couple, you will have great time in December. The coming year comes with the promise of change. You are in a very stable stage in your relationship. You might feel confident making long-term commitments with your partner. You might even plan something together with your partner.
You will find someone true to their promises. Finally, you will find someone who you can trust. With time you will start to move slowly, and by December 19th everything will start to escalate. You will see big leaps. All the while you will be relaxed, and in your skin.
Monthly 2021 forecasts present a disturbing situation for family affairs. Planetary support is not available and this makes the family environment full of discontent. Relationships with your siblings will be stressful. Relationships between family members will be very much repulsive. You should make efforts to restore harmony in the surroundings. Children will be impacted negatively due to the family environment and they fail to get the support of the stars. Relationships with others might pose problems. They fail to do well in their studies and commerce students will have a tough time. Parents should take charge of the situation and guide their children in their activities.
This month the affairs of your family are unlikely to have smooth sailing since the stars are none too favourably placed. There is a distinct possibility that some of you would develop serious tension in your relations with your brothers. This could even lead to an extremely unpleasant situation. Remain patient and refuse to get provoked into any kind of confrontation.
Further, there is the possibility of strained relations with your maternal relatives. This would in fact apply to the family atmosphere as a whole, which would remain tension-ridden. Pay special attention to children, since their affairs should be closely monitored.
A month during which the affairs of your children are unlikely to fare too well, since most of the stellar influences on this score are not favourable. There is a distinct possibility that the wards of some of you would get into serious conflict with their teachers, with all the accompanying problems. Parents should step in to firmly discipline their wards and avert disaster.
The performance of most of them would also not inspire too much confidence. Those for going in for higher education or studying law or accountancy would have a particularly rough time. However, parents should see that they persevere in their pursuits and help whenever necessary.
Sagittarius Monthly Money Horoscope
2021 December forecast for Sagittarius zodiac sign does not offer hope on the financial front. Traders and businessmen will fail to get support from their contacts, and will not make profits from their business activities. Fine arts dealers and exporters will have a tough time pushing their products into the market.
Star aspects are not helpful and the month is not favorable for starting new business projects. Financial agencies will not be obliging. Investments and speculations will not give the desired profits.
This month the combination of stars facing you is none too favourable for your financial prospects, and your efforts would bear little fruit, despite your association with several people of learning. Most of you, may have to struggle quite a bit to realize your anticipated objectives and even then achieve little success.
Writers, painters, and other artists would do well to make allowances for a lean period, because that is a distinct possibility. Further, the climate would remain far from congenial for investment and the launching of new ventures. These could easily get stuck. Overall, a month during which you should maintain a low profile and wait for the adverse period to be over.
Before December, you might have experienced certain occasions of financial turbulence. Sagittarius natives have a harmful habit, as soon as they make some savings, they are quick to spend it. This makes finding financial stability way difficult. Be moderate when buying gifts, and presents for your love ones in the holiday season. Otherwise you will find yourself in a difficult position in January.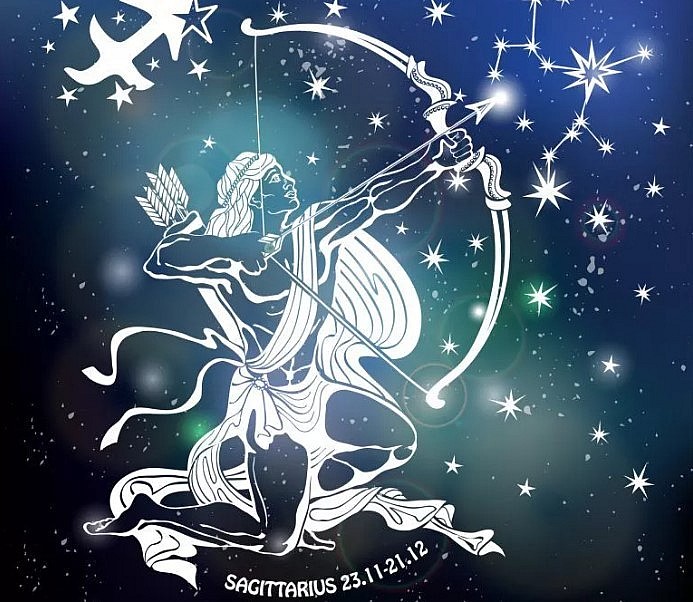 Sagittarius Horoscope. Photo: listland.
Sagittarius Monthly Career Horoscope
A month during which there is hardly anything encouraging for your career prospects in the augury from the stars. There is a distinct possibility of tension and serious differences of opinion with your superiors. Try to anticipate trouble spots and work hard to avert trouble.
There would be a good deal of hard work, but even this would not ensure realization of expected gains. These would finally elude you. There is some consolation in that the association with gifted people of learning might deliver minor material advantages to you, and also give much mental satisfaction. This apart, there is very little of a favourable nature.
2021 Sagittarius horoscope for career paints a dismal picture for career prospects. Astral aspects are not propitious and this will create tensions at the workplace. There will be conflicts with seniors and associates. This makes achieving your targets a difficult proposition. You will be diligent, but fail to get the rewards.
In order to maintain your psychological well-being, you can engage yourself in social service and spiritual activities. You can also think of improving your professional capabilities with expert guidance.
Nothing particularly favourable about the augury from the stars in so far as your educational efforts are concerned. Most of you could well find themselves struggling quite hard for good results. Those pursuing accountancy or law should be prepared for a lot of extra effort.
Some of you could also be negatively influenced in a manner that would make you self-assertive and headstrong making it difficult to learn from your teachers. There may be problems of various sorts for those going in for higher education. Further, those sitting for competitive examinations should go in for extra coaching, since this may well turn out to be the deciding factor.
Sagittarius are sometimes workaholics, they will prioritize work over social life. Over the years you might have caused many fractures to form on your personal relationships. So, this holiday, you should put extra care to amend things with your loved ones, make them feel your love for them, and in return you will be flooded with their love, and affection.
Sagittarius Monthly Health Horoscope
December 2021 Sagittarius horoscope is not beneficial for health prospects. The stellar configuration is not auspicious and there are possibilities of serious health hazards. Chronic diseases will reappear and thus you will be busy seeking medical help throughout the month. To minimize the damage, you should resort to rigorous workouts and healthy diet plans. There is the possibility of anxiety disorders due to your activities. They can be mitigated by good relaxation techniques such as meditation. Rescheduling of your activities will be helpful.
You will have to fend for yourself this month, in keeping up your own well- being, since there is support for you from dame fortune. You will be led to some highly uncongenial people and places this month, causing adverse effect on your health. This is because the state of your health would be determined to a large extent by the nature of your general surroundings.
You must therefore, resolve to stay away from such people and places. If you do this properly, a major portion of your problems would be solved. A somewhat difficult period no doubt, but one which you can tide over with little extra care.
December comes with the curse of contracting many viral diseases. Be careful throughout the entire month of December, take care of yourself, as you are vulnerable to many contagious illnesses. If you have been planning on joining a gym, or yoga class the entire year, do it now. This will help you get into good shape. Engage more in physical activities. However, don't get too excited. Consult with your physician if you suffer from any illness, it can be heart disease, overweight problems, or any other form of disease.
Best Days Overall: 4, 12, 13, 22, 23, 31
Most Stressful Days Overall: 10, 11, 17, 18, 24, 25
Best Days for Love: 4, 5, 6, 13, 14, 15, 17, 18, 24, 25
Best Days for Money: 5, 6, 7, 8, 9, 17, 18, 27, 28
Best Days for Career: 4, 13, 14, 22, 23, 24, 25
Important numbers: 3, 4, 10
December important dates: 10, 12, 14, 19, 26
Horoscope December special note:
"In matters related to professional careers, haste is not recommended. You have more chances of success this month than ever before. Therefore, devote all your attention to what you really can do best. Do not rush in matters related to your professional career. The chances for promotion this month are not huge, so it's better to stop and focus on what you can do best."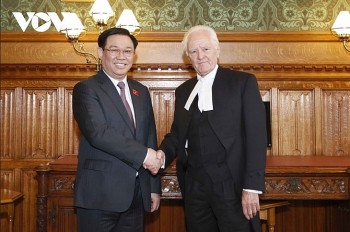 Friendship
Vietnam is willing to create all favourable conditions for investors of the UK to operate in the Southeast Asian country, National Assembly (NA) Chairman Vuong Dinh Hue told UK Secretary of State for International Trade Anne-Marie Trevelyan during their meeting on June 29 (UK time).