Sagittarius Horoscope November 2021: Monthly Predictions for Love, Financial, Career and Health
Sagittarius Horoscope November 2021: November will be the month in which you are able to prove a few things to everyone.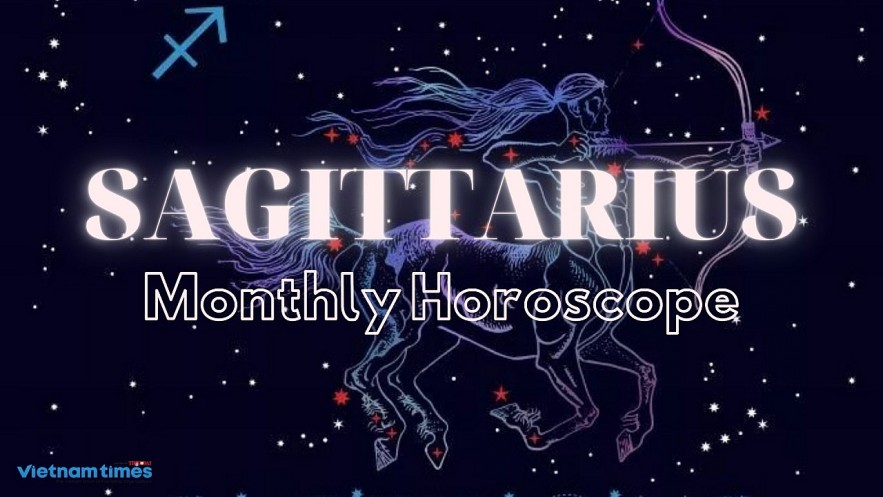 Sagittarius Monthly Horoscope November 2021. Photo: vietnamtimes.
Monthly Planetary Horoscope
Be ready for quite the Scorpio season as the majority of the personal planets seem to be throwing a party in the sign. Mars, Mercury and the Sun will all be transiting through your 12th house this month. This can be a slightly uncomfortable house to have so many planets in. This is usually the place that deals with solitude and seclusion, and in November, it's definitely getting overcrowded. This marks a time when you may need to spend some time alone to process a lot of the emotions that came with the year's progression. A new year filled to the brim with blessings is just around the corner, but we cannot get to it without first taking care of the ghosts of 2021. Be gentle with yourself as you swerve around the supernovas of your psyche. A new you is about to be born in the coming year, and this is the last push toward that transformation.
Mars, who, as we discussed, is in your 12th house, will be squaring Saturn for the last time this year. The warrior planet is to blame for many of the bumps of 2021 and having it make its previous move is quite an exciting event. Having it squaring your 3rd house indicates that one of the main reasons you need that time away from people is observing how you express yourself. This transit is about the subconscious trappings that you may fall for during conversations and arguments. There's a chance you've lost touch with a friend or a family member this year due to an unfortunate case of miscommunication. Now is the time to process where you were wrong in the situation, as there are always two sides to a story. Even if it's the case that your points are totally valid, this transit is less about the truth and more about how you deliver it. A student should never be blamed for not learning well enough; the teacher simply needs to get better at teaching.
The New Moon this month will be opposing Uranus in your 6th house. This transit is all about self-sacrifice in the service of others. Even though you may not feel like resisting it, there's a strong sense of duty here. You may be working from behind the scenes, which can make you feel unappreciated for all your efforts. Though there's a possibility, you could be right. The reward of this lunar cycle won't come from others but from the actual tangible results of your efforts—even if you may not be the one directly relishing in it. Be ready to be humbled by this month. An important thing to keep in mind is that this is a process that everyone has to go through at least a few times in their life, so be accepting. On the other end of November lies an abundance of opportunities for you to shine. The Universe is tearing down the layers of your persona that do not serve you anymore; this method is unpleasant but necessary.
The Full Moon of the month happens in your 7th house, and this one is quite special. This is the last Eclipse of the Gemini-Sagittarius cycle, and I'm sure you'll be glad to know that it is over. This series of eclipses that started in September of 2020 has a considerable focus on your identity and intimate relationships. This last one happening in your 7th house marks the final push of a drought in your romantic life. There could be some tension around this area still but know that anything that happens around this time will never happen again in your lifetime—quite literally. Eclipses are big karmic points in life. With that being said, this marks the clearing out of karmic debt, so get ready for a fresh start in your love life.
Venus and Uranus will also be trine on the same day as the Eclipse. This transit happens in your 2nd and 6th house. This illustrates the possibility for big wins amidst the losses and challenges of this month. Venus transiting the 2nd house, makes for the gain of luxuries and money, especially since Uranus is in the sign ruled by the Goddess of Beauty. This will come when you're least expecting, and it will probably be the collateral of some minor unlucky event. This will be a very much needed boost in morale, so take the good with the bad.
Ending the month with have a Mercury cazimi transiting through your 1st house. This signifies that the worst is over, and the cycle ahead is one of speed and motion. Mercury in the 1st place makes for independence and intellectual mastery. Especially as these qualities are illuminated by the Sun in a sign ruled by Jupiter, this will make for grandiose outbursts of self-love and faith. Going ahead, there's only looking up towards the light, and Mercury will make sure that you continue to make steady progress. The storm is really over.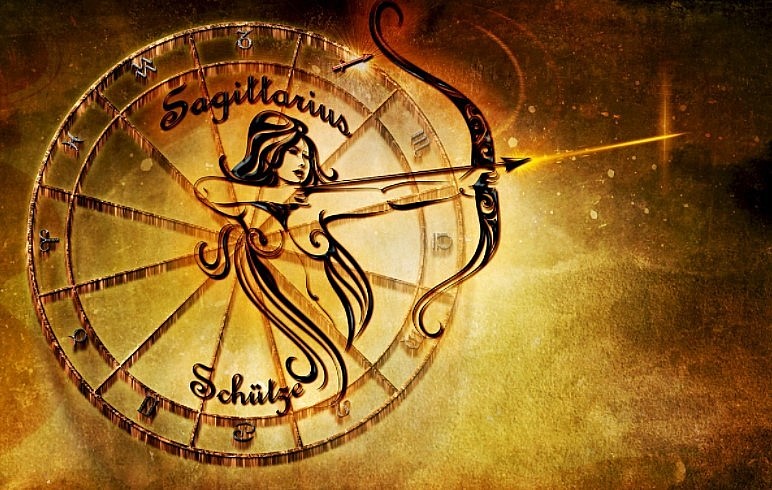 Sagittarius zodiac sign. Photo: horoscope2021.
Sagittarius Monthly Horoscope
In the month of November, Sagittarius will cause many family conflicts. At the core of these conflicts will be their sheer selfishness. You might want to avoid causing conflicts, as they might be very hard to resolve.
You will spend much of your time focusing on self-improvement. You will also feel inundated with work pressure, causing you to curb your social life. You might find yourself acting very selfishly.
This attitude will cause you to face many family conflicts, but you should try your best to take care of your loved ones, your elderly family member.
November will be the month in which you'll prove a few things to everyone. First of all, you will show your professional position. You will prove that nothing is able to dissuade you from the previously established plan. You do not throw words into the wind and you do not make promises without coverage.
In the middle of November you will let your second half feel that you really are the love of your life and you care a lot about it. This will be extremely important, as long as your relationship was undergoing a crisis - when you argued or were not sure of yourself. One of your many talents will come to light right now. What's more, it will gain the sympathy of the surroundings.
Therefore, do not waste an opportunity and try your best to do everything possible to develop it. It is possible that in this way the path to a career in the near or distant future will open up to you. Take care of your health. In the third week of the month your susceptibility to infection will increase, you will be weakened and a bit tired.
Therefore, whenever the opportunity arises, rest. This is the best remedy for a cold and the associated decline in form.
You will find multiple Archers in a state of discomfort, and distress, thus making November a difficult year for you. But always remember, you must grow on your own. Always make time for your loved ones.
At the start of November, the planets will not be in a favourable position, thus making it hard for you to focus on your work.
But as soon as you hit November 13th, things will get easier for you, and you will be accomplishing your goals. Be patient, put in the effort, and time and soon you will be on your way to success. You will encounter many new opportunities.
From November 19th, you will have novelty. You will improve in the tests, but you should always try to maintain stability.
The month will also give you great unexpected scopes for improvement. Are you holding back something? November might be the month to express them. Overall, the entire month will offer a pleasant atmosphere for you.
You should not avoid fixing family problems. Always remember, things are better after a storm. You will enjoy good planetary moments filled with joy.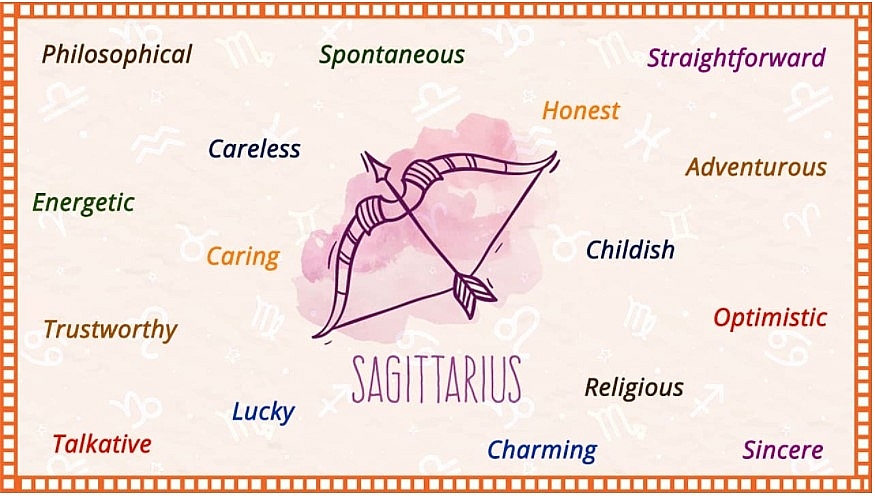 Sagittarius monthly horoscope. Photo: astrosage.
Sagittarius Monthly Love Horoscope
Sagittarius compatibility will be stronger after the third week of the month. Planetary aspects are favorable for love relationships. You should not allow family conflicts to spoil your romantic life or in planning for a baby. Marital life will be passionate this month and your spouse takes the lead. Your partner will decide on the various activities and the actions to be taken which will enhance the relationship. Single persons will be charmed by their old flames again. The month is auspicious for relationships and end of the month you can expect some astonishing things in your love life.
During this month, the stars will be in a favourable position. You don't need to worry about your love life, it is safe.
The little disturbances, and disruptions will not have a big impact on your overall personal life. By the 3rd week, you will experience a pleasant atmosphere around you. You will reinforce your personal relations.
Your partner might try to manipulate you, so keep your eyes open at all times. Near the 15th of November, you will find deep love connection with your partner, your family, and your children. You can rely on your partner to look after everything.
If you are single in November, know that past love can find spark again. You might get mesmerized by someone's presence. They will approach you in an unnoticeable manner. The entire month is filled with occasional surprises, and joy.
Every lunar eclipse brings confrontations (psychologically) with death and this one is no different. Twice a year the Cosmos sends you love notes to get serious about life and to do the work that you were born to do. It also wants to deepen your understanding of death. If we understand death, we will understand life (and live differently).
Siblings and sibling figures have dramas at home and with family members. They can go through job changes and changes in the health regime too. Children and children figures in your life need a financial course correction. They too can have dramas at home – perhaps repairs are needed in the home.
On the 22nd the Sun enters your 1st house and you begin a yearly personal pleasure peak. There can be travel this period. You will be living the good life. Even love will pursue you after the 24th. If you are in a relationship, the beloved is focused on you and your interests. If you are not in a relationship, it can easily happen after the 24th. Happy career opportunities will also come.
Sagittarius Monthly Money Horoscope
Sagittarius are always adept at finances. They are also good at saving their money. This is even when you are faced with dire financial situations, you can endure it pretty easily. Around the last days of November, favourable financial news will come on your way.
2021 November forecast for Sagittarius zodiac foretells a prosperous time for businessmen and traders. They have the encouragement from the star positions and will make good profits from their business activities. Exporters and fine arts merchants will see their businesses booming. You will have the support of social contacts for business development. Relationship with your colleagues will be friendly and this will help you to make more profits. The month is also auspicious for starting new business projects. Speculations and investments will give good profits.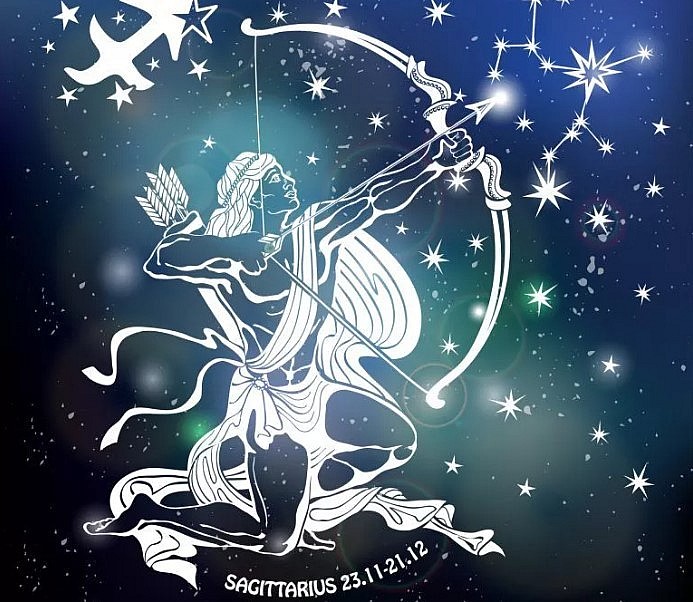 Sagittarius Horoscope. Photo: listland.
Sagittarius Monthly Career Horoscope
2021 Sagittarius horoscope for career does not promise any good tidings for professional growth. Astral configurations are not positive and this will create serious conflicts at the workplace. Relationship with seniors and colleagues will not be cordial. This will result in delays in the execution of your projects. You will be working very hard without any financial gains. It may be worthwhile to divert your attention to philanthropic activities and spiritual engagements. If you have the time, you can enhance your professional expertise through advanced programs.
With time, Sagittarius might feel they have lost touch with themselves. Only a few decades ago, Sagittarius was one of the most positive signs, but with time the stars have departed their ways.
During November, you will feel turbulent. Don't lose hope. You will start to see positive sings only during the last days of this month.
November will be somewhat a stable month at your workplace. Not much will be going around in the work place. But if you are looking for a job, you will find more traction.
You will start to get noticed, and your proposals will start being picked. But you should hold on to your persistence, you will receive good news when you are least expecting it.
Job changes could also happen – either in your present situation or with a new one. If you employ others there can be staff turnover. Venus and Jupiter are also impacted by this eclipse (but more as a 'sideswipe' rather than direct hits). The impact on Venus reinforces what was said above. It also brings dramas in the lives of friends and tests friendships, computers and high-tech equipment. The impact on Jupiter is likely to bring changes to your image, personal appearance and your definition of yourself. (Next month's eclipse will bring even more.) The spouse, partner or current love will experience changes in his or her spiritual life and practice. There is a need for financial course corrections too.
Sagittarius Monthly Health Horoscope
Sagittarius are a sporty zodiac sign. But during the month of November, they should avoid engaging in activities that demand high physical endurance. Do not deplete your energy, save some for your other commitments.
November 2021 Sagittarius horoscope predicts wonderful prospects for health. You have the beneficial aspects of the planets and this will prevent any serious ailments from attacking your health. There may be some minor health problems and they will require prompt medical attention. It is important to focus your attention to maintain your health. Rigorous exercise and healthy diet regimes will help. In order to reduce tension, you can practice meditation or indulge in sports activities.
If you need to go see a doctor, go do that. This will help you maintain a balance in your life.
During November, try to stick to a diet that delivers you with all the essential nutrients, vitamins, minerals, fat, cholesterol, and salt. If you have heart problems, and face other overweight issues, make sure your food intake is in check.
A lunar eclipse on the 19th will occur in your 6th house of health and work, although its effect is relatively mild on you. It signals changes in your health regime in the coming months – and is probably why you are exploring health modalities that are outside your normal sphere.
Best Days Overall: 6, 7, 15, 16, 25, 26
Most Stressful Days Overall: 1, 12, 13, 14, 20, 21, 27, 28
Best Days for Love: 2, 3, 8, 12, 13, 17, 18, 20, 21, 23, 24, 27, 28
Best Days for Money: 2, 3, 8, 9, 10, 11, 20, 21, 29, 30
Best Days for Career: 1, 2, 3, 12, 13, 23, 24, 27, 28
Important numbers: 3, 7, 10
November important dates: 8, 13, 15, 20, 23
Horoscope November special note:
"You have the opportunity to enrich your home budget, so do not let it take advantage of it. Despite the injection of cash, try to be economical. You will feel a mood swing in the middle of the month. Once you are sad and depressed, and in a moment your body will be euphoric. You will feel sorry for everyone around you, both to your superiors, teachers, parents and other people who somehow exercise power over you. However, before you start to speak to everyone and how much it afflicts you, think about whether it really is. Consider, however, if they are really bothering you. Maybe you just misregard the signals they send."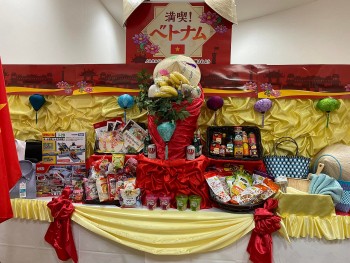 Economy
Vietnamese rice and agriculture products are rising stars in Japan, entering hundreds of supermarkets and retail stores in AEON's system across the country.