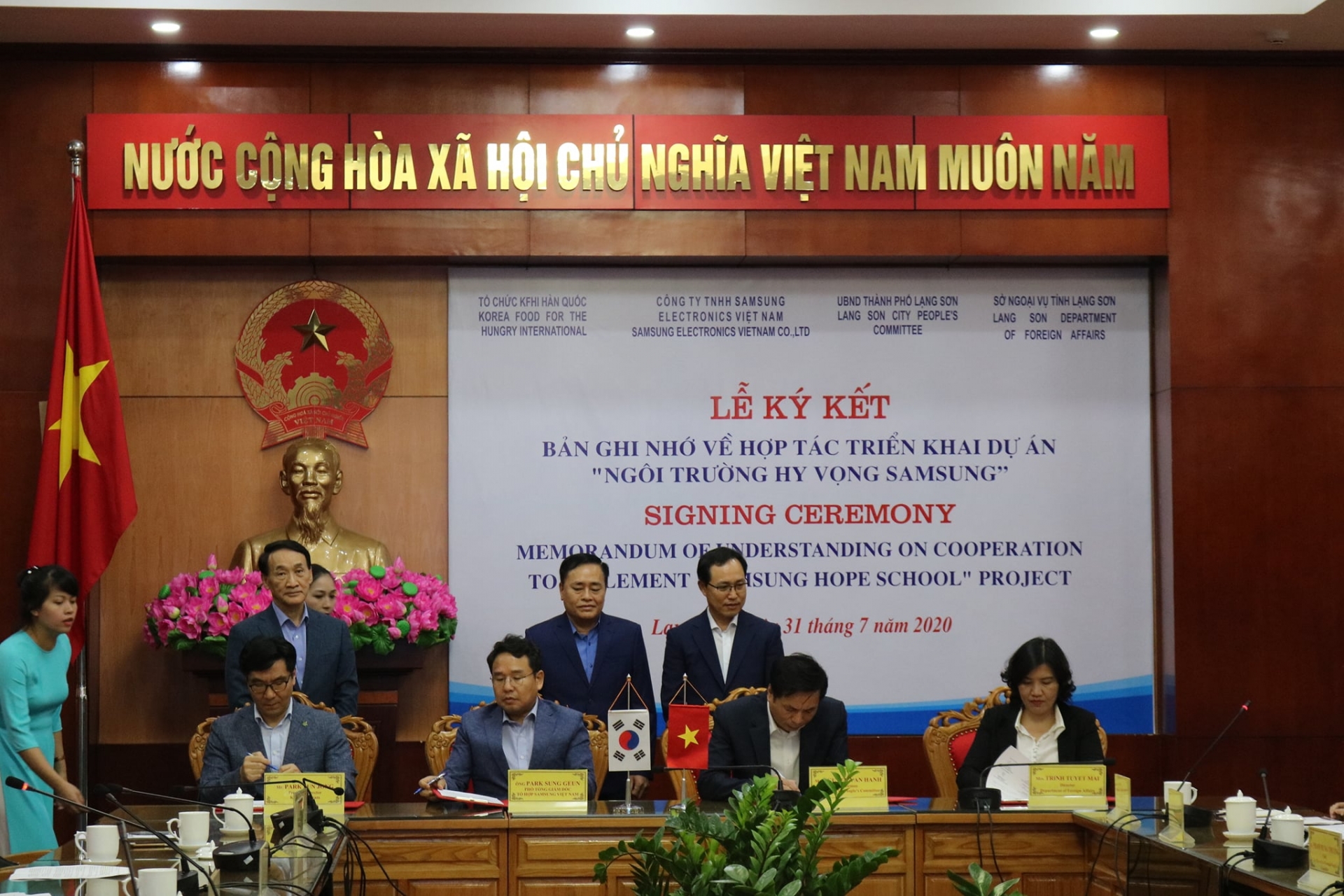 At the signing ceremony. Photo: KFHI Vietnam
Locating in Mai Pha commune, Lang Son city, the school will comprise classrooms, library, an entertainment area, a canteen and restrooms. It is built with a total budget of nearly VND 20 billion (USD 863,400). Of the figure, more than VND 8 billion (USD 346,000) will be funded by Samsung Vietnam to finance facility building, equipment purchase, and management cost, which will be directly managed by KFHI and the remaining amount will be mobilized from charity organizations and Samsung Vietnam.
It will also serve as a venue for the "Child Development Program (CDP)" with extracurricular training activities such as fine arts, music, information technology, and foreign languages, as well as exchange and health check-up activities.
In particular, the project also has a collaboration with MSD Vietnam (Management and Sustainable Development Institute) - a Vietnamese non-government organization to support the training of teachers before they participating in teaching at the school, thereby contributing to educational development of the locality especially primary and secondary education.
After it is completed, around 300 elementary and secondary school students from impoverished families in the province will enjoy a comprehensive education combining studying and healthy practices.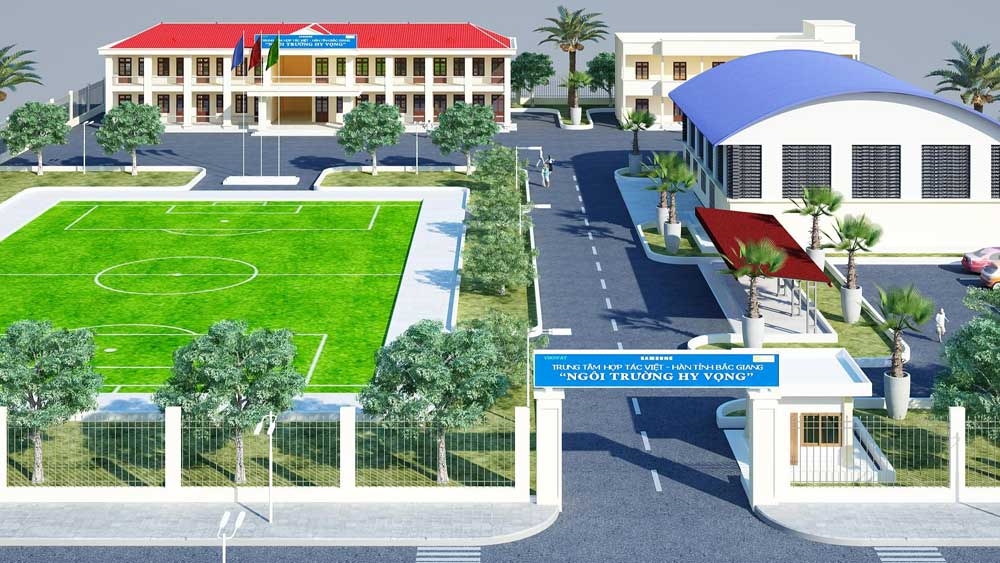 Perspective image of "Samsung Hope School" in Bac Giang which is scheduled to be completed in early 2021.
In his speech at the ceremony, Choi Joo-ho, General Director of Samsung Electronics Vietnam, said the school is expected to bring learning opportunities and nurture dreams of future student generations of Lang Son.
Samsung Hope School is a key programme among the corporate social responsibility activities of Samsung in Vietnam with the mission to spread the knowledge, share the vision and shape the future for Vietnamese young generation.
This is the fourth school in the chain of Samsung Hope Schools in Vietnam, following those in Bac Ninh, Thai Nguyen and Bac Giang, he said.
In 2013, the first Samsung Hope School worth USD 300,000 funded by donations from Samsung Electronics Korea employees, was inaugurated in the Red River Delta province of Bac Ninh, providing education to 200 students from the elementary level to high school./.
Hannah Nguyen