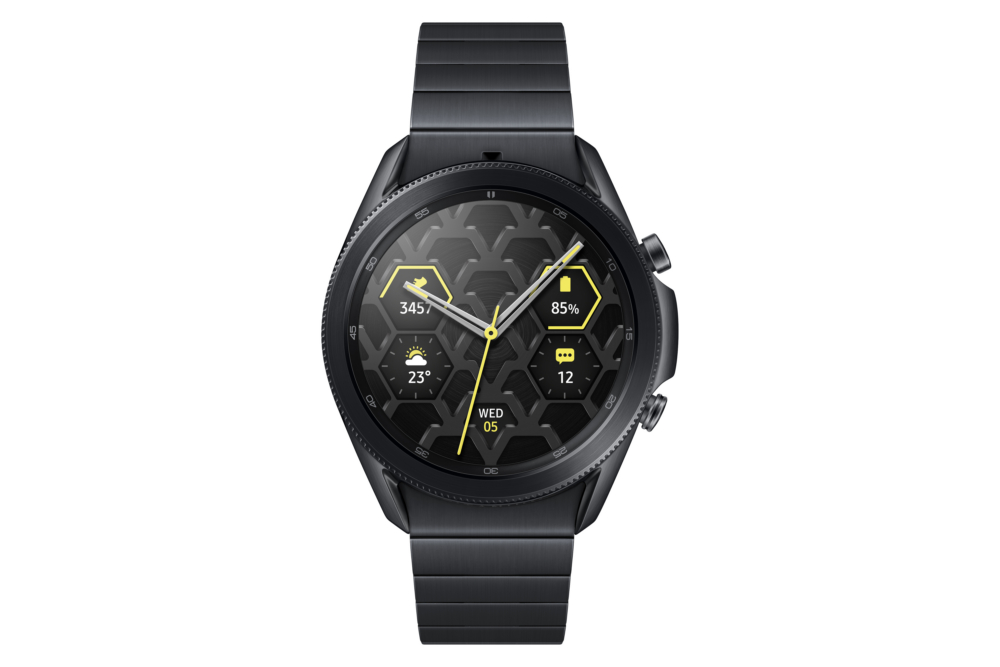 All of the favorite features from Galaxy Watch3 now available in a new elegant and lightweight material. Photo: Samsung Newsroom
Samsung Electronics on September 15 announced the Titanium model of Galaxy Watch3, with all the favorite smartwatch features, in a new distinguished design.
Samsung said Galaxy Watch3 boasts all the craftsmanship of a high-end timepiece, featuring premium materials and a stunning signature rotating bezel. Now for the first time, Samsung has created a titanium smartwatch model, bringing a new design to Galaxy Watch3 that is elegant and lightweight, yet durable.
Providing a holistic and luxurious design, a premium metal strap will be included in the box. The strap comes in Mystic Black to complement the body of the smartwatch and features a texture that matches the look and feel of the Titanium model. On top of that, it is easy to adjust the strap length, so no matter the wrist size, the Galaxy Watch3 Titanium will fit perfectly.
Galaxy Watch3 Titanium boasts all the favorite features of Galaxy Watch3, packaged in a sleek and premium design. In addition to the luxurious design, the Titanium model of Galaxy Watch3 is a versatile offering that combines a comfortable fit with a comprehensive health and wellness experience.
Galaxy Watch3 Titanium will be available starting from September 18. Photo: The Verge
Under the hood, it is packed with advanced health monitoring features, including blood pressure1 and ECG monitoring2 as well as other fitness and wellness capabilities – including blood oxygen (SPO2) tracking,3 home training programs and sleep management – to help comprehensively manage the users' health, even from home.
Galaxy Watch3 Titanium will be available starting from September 18. At launch, it will come in a 45mm Bluetooth variant in Mystic Black.
Samsung isn't the only one offering a titanium smartwatch — Apple introduced a premium titanium variant of its Apple Watch Series 5 last year, although it started at a much pricier US$799.
The Galaxy Watch 3 was one of Samsung's better smartwatches, featuring the return of the rotating bezel for navigation and a great display, although it's still held back by a limited app selection and the company's much derided Bixby assistant, The Verge said.
Samsung Electronics' profit could cross US$8.42 billion in Q3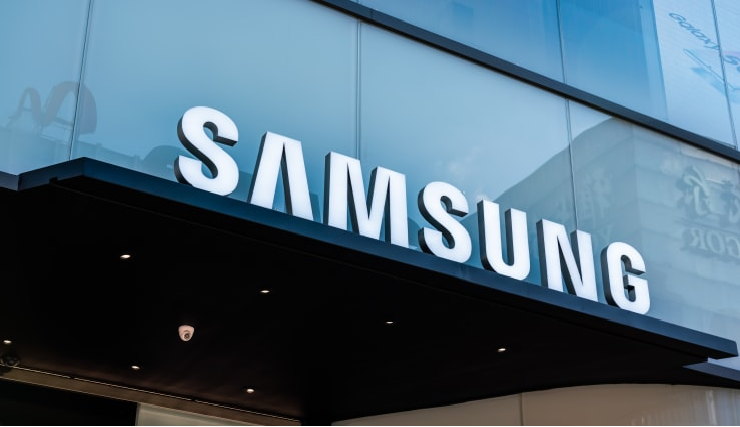 Samsung logo at store in Shanghai. A South Korean multinational conglomerate. Getty Images
Samsung Electronics' operating profit is expected to cross KRW 10 trillion (around US$8.42 billion) in the third quarter of 2020. Analysts expect the market to recover from the COVID-19 downfall that was experienced in Q1 and Q2 of this year. The firm could see recoveries in the sales of home appliances, smartphones, and TVs, and that could result in higher revenue and operating profit.
If the company's forecast becomes a reality, it would be the first time in two years for Samsung Electronics' operating profit to surpass the KRW 10 trillion mark. The tech giant is slated to announce its quarterly financial results for Q3 2020 next month.
In a research note released recently, Hana Financial Investment analyst Kim Kyung-Min estimated the company's operating profit for Q3 to be KRW 10.15 trillion. Forecasts from DB Financial Investment Co. and KB Securities also mention the possibility of Samsung's operating profit surpassing KRW 10 trillion in the July-September quarter.
Analysts expect Samsung's sales in the home appliances, smartphone, and TV segments to pick up despite the COVID-19 pandemic. /.
Rosy Huong