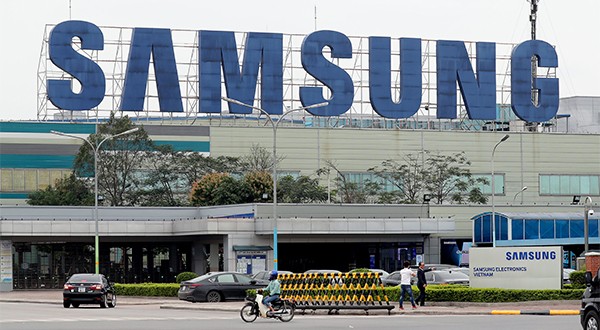 Samsung Elec, Seoul plead Vietnam for quarantine exceptions for smartphone engineers
Korean ambassador to Vietnam Park Noh-wan made the official plea to the Vietnamese government to allow exceptions for Samsung Electronics workers handing in medical certificates proving negative in virus test.
He went on to say that the effective measures that the two countries have been taking to contain the spread of the virus should not affect their long-term relations.
Local media VN Express said on Friday (local time) that there were 550 flights between Vietnam to South Korea per week before the outbreak but now Vietnamese airlines suspended all flights to South Korea. It added Samsung Electronics is the largest foreign investor in Vietnam that employs around 160,000 people and it begun construction of a research and development center with an investment of $220 million last week in Hanoi.
If the Vietnamese government refuses to accept the exceptions to 1,000 engineers, the world's biggest smartphone maker would hit a huge setback in supplying its new flagship Galaxy S20 series and premium phone Galaxy Note10. The company plans to roll out up to 200,000 units of the products per month in Vietnam and begin shipment early as late March.
The company's Gumi factory in North Gyeongsang Province has been suffering from output disruptions due to the on and off factory shutdown after finding total six confirmed cases so far. It plans to transfer the production to the Vietnamese plant in the meantime to minimize the supply setback.
By Lee Jae-cheol and Choi Mira
Pulse News