Samsung wins USD 360 million contract to produce COVID-19 treatments
Samsung Biologics has won USD 360 million worth of orders for contract production of biopharmaceutical products from a San Francisco-based startup, reported The Korea Times on April 10.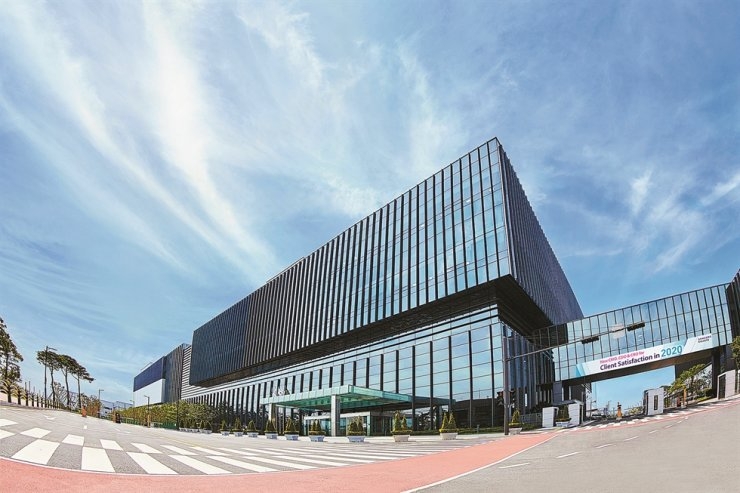 Samsung Biologics' plant 3 in Incheon is seen in this file photo. Courtesy of Samsung BioLogics
Under the agreement, the South Korean company will start producing COVID-19 treatment drugs once the US firm completes the development of the drugs.
"Samsung Biologics agreed with Nasdaq-listed Vir Biotechnology to perform large-scale manufacturing services for Vir's SARS-CoV-2 monoclonal antibody (mAb) program. The estimate monetary value of the contract is about USD 360 million, which is 63 per cent out of the total revenue Samsung Biologics reported last year. By volume, the contract is the largest ever since Samsung went public," company spokesman Seo Hae-su said on April 10.
Samsung Biologics is expected to commence its manufacturing from October this year, at the earliest possible date with the first engineering run, with commercial batches to be manufactured possibly starting in 2021 at Samsung's local plant in Songdo, some 30 kilometers southwest of Seoul.
The Samsung official said both Samsung Biologics and Vir would continue to negotiate additional terms of details in a definitive pact and added the parties will use their "best efforts" to reach a definitive agreement by the end of July.
Vir Biotechnology is on track to conduct experimental treatments and potentially vaccines for COVID-19. Vir's lead drugs against the coronavirus, which are monoclonal antibodies, could enter efficacy studies in humans in the next three to five months.
Also, the top-tier pharmaceutical company GlaxoSmithKline decided recently to invest up to IUSD 250 million in Vir, helping the two encompasses a long-term project to develop a vaccine that might prevent infection from the contagious virus.
Specifically, according to officials, Vir's drugs being pipelined are both based on a single antibody from this patient, and both have been modified to last longer in the body. The company has altered one of the drugs in a bid to create long-term immunity, much like a vaccine. That particular technology has never been tested in humans before, according to them.
Officials and drug experts said antibody drugs could be used in three possible ways ― to prevent people at high risk, such as healthcare workers, from ever becoming infected, to prevent those infected from developing severe respiratory problems that can make COVID-19, the disease caused by the virus, deadly, and to treat people who are already in respiratory distress.
The pact came a day after Korean President Moon Jae-in asked presidential aides, relevant government agencies and private pharmaceutical companies to stand together to develop vaccines and treatments for COVID-19.
The number of worldwide cases of the novel coronavirus since it spread from China earlier this year topped 1.5 million, according to an AFP tally. More than 88,981 people have died.
Alongside the personal tragedies and the pressure on overburdened hospitals, there has been a stark economic toll, with the WTO warning of the "worst recession of our lifetimes".
The worst-hit countries in Europe - the worst-hit continent - are Italy and Spain, where daily death tolls are now down from their peaks but still running high, despite strict lockdowns./.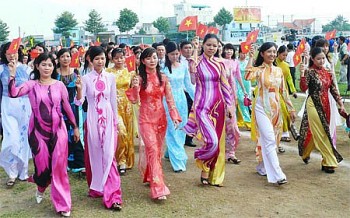 Viet's Home
Vietnamese women have always been paramount in shaping culture and protecting the homeland. To honour their sacrifices and celebrate Vietnam's Women's Day, Vietnam Times has complied a brief list of several amazing Vietnamese throughout the country's lengthy history in an American journalist's eyes.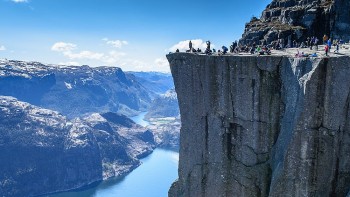 Travel
The Sverd I Fjell, an prominent monument created be the Norwegian sculptor Fritz Røed, are giant swords in stone located in Hafrsfjord, a suburb of the city of Stavanger in Norway.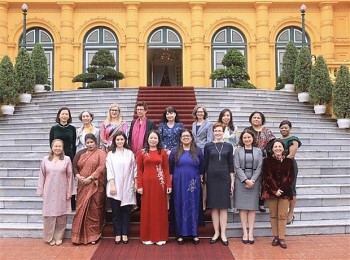 Viet's Home
Vice President Vo Thi Anh Xuan has urged female foreign ambassadors and chargés d' affaires to further contribute to facilitating travelling and trading between Vietnam and other countries.