Vietnam actively shares medical experience in COVID combat
Vietnam attaches importance to sharing information and experience, as well as collaborating with other countries in containing the COVID-19 pandemic globally, said Foreign Ministry spokeswoman Le Thi Thu Hang.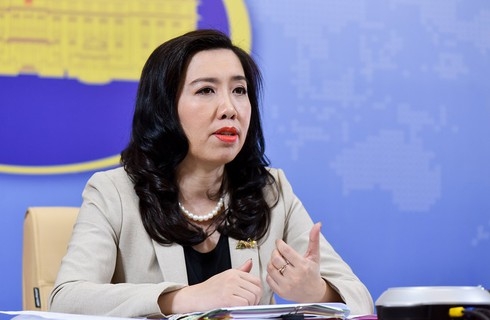 Foreign Ministry spokeswoman Le Thi Thu Hang. Source: VOV
According to VOV, Hang was responding to reporters' question at a press briefing in Hanoi on April 9 following news that Vietnam has recently provided medical equipment for many countries to support their pandemic prevention and control efforts.
Being aware that the COVID-19 is a global pandemic that seriously threatens the health and life of people worldwide, including people in Vietnam, the Vietnamese Government pays due attention to international cooperation in combating the disease, especially in the form of international aid, as well as information and experience sharing, said Hang.
According to the spokeswoman, in its capacity as the ASEAN 2020 Chair, Vietnam has proactively proposed, hosted and participated in international conferences to strengthen cooperation in sharing experience regarding COVID-19 prevention and control.
Despite the complicated developments of the COVID-19 epidemic in the country, the Government of Vietnam is capable of delivering medical supplies to several neighboring countries of China. Laos, Cambodia, and some of its key partners in Europe seriously affected by the disease such as the United Kingdom, Germany, Italy, Spain and France, she noted.
On April 7, Deputy Minister of Foreign Affairs To Anh Dung symbolically handed over 550,000 made-in-Vietnam anti-bacterial masks as gifts from the Vietnamese Government and people to France, Germany, Italy, Spain and the UK.
In early April, the Vietnamese Government and people presented medical equipment worth over 7 billion VND (304,000 USD) as gifts to Laos and Cambodia. Deputy Minister of Foreign Affairs Nguyen Quoc Dung handed over the gifts, which included specialised protective clothing, medical masks, testing systems and COVID-19 test kits, at a ceremony in Hanoi.
In February, Vietnam sent breathing equipment, cleanroom suits, gloves and face masks worth 500,000 USD in total to China to help the country fight the COVID-19 pandemic.
Many agencies and organisations in Vietnam also donated medical supplies to foreign countries in support of the anti-epidemic fight.
As of 06.00pm April 9, Vietnam had recorded 255 coronavirus cases, with 128 cases fully recovering from the disease.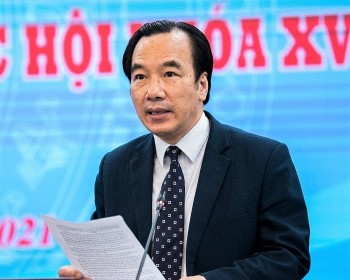 Focus
Consolidation of personnel; building and expanding the network of Malaysian partners; strengthening communication, and contributing to introducing to the people, especially the young generations of the two countries about the country and people of each side... are the focus of the Vietnam-Malaysia Friendship Association in the coming time. Chairman of the Association, Ngo Sach Thuc hopes that "people-to-people diplomacy will continue to be a pioneer in bringing the two countries and cultures closer to the goal of cooperation and integration".