Germnan university donates 20 water filters to Vietnam in gratitude of its support in COVID-19
The German World University Service (WUS) has donated 20 water filtering units to Vietnam's remote areas, as a show of gratitude for Vietnamese support to Germany and Europe in COVID-19 fight.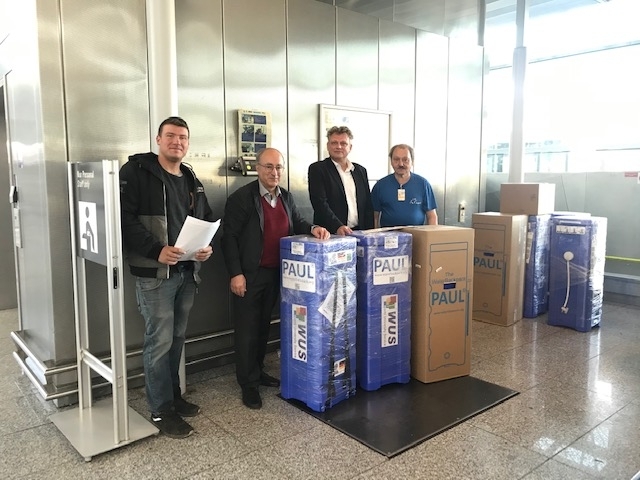 PAUL provides drinkable water out of contaminated one without any chemicals or energy consumption. Source: German Embassy in Vietnam
The 20 chemical - free filtering systems which was developed at the University of Kassael will supply approximately 12,000 people with drinking water - especially in remote mountain regions. The donation arrived in Hanoi on April 7 with support of Vietnam Airlines and the Committee on Ethnic Minority Affairs.
"Vietnam Airlines is helping German tourists to fly out of Vietnam with two special flights and therefore we would like to show our gratitude with the delivery of the 20 water filter systems. In such difficult times, friends stand together and help each other," said Dr. Kambiz Ghawami, WUS Chairman.
In the past few years, 245 water filtering units have been donated to Vietnam by WUS and these units have been transported free of charge by national flag carrier Vietnam Airlines. This means that more than 100,000 people, especially children in remote areas and mountain regions in Vietnam, are able to access to safe drinking-water every day.
The Vietnamese Government recently had handed over 110,000 antibacterial face masks as gifts to help Germany in COVID-19 fight.
The Vietnamese community in Germany has also joined hands with local authorities in the fight against the pandemic. Thousands of medical face masks, cloth masks, and protective gloves have been mobilised among overseas Vietnamese in Germany to present to local hospitals, nursing homes, health centres and police stations.
Many Vietnamese restaurants in the European country have offered thousands of free meals to doctors and nurses at COVID-19 treatment centres, the embassy added.
Vietnam's Military Hospital 175 on April 8 sent an aid package, comprising 10,000 medical face masks, 500 face shields and 1,000 protective suits, to Saint Georg Hospital in Germany's Leipzig city to assist its partner in the fight against the COVID-19 pandemic.
Research institutions, scientists and the governments of the two countries also are closely cooperating in the COVID-19 combat. Specifically, the Vietnamese-German Centre of Excellence in Medical Research (VG-CARE) in Hanoi recently delivered 6,000 test tubes to Germany for COVID-19 drug development research.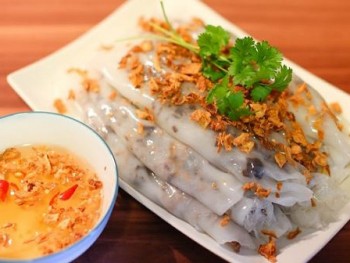 Travel
Banh Cuon is the next representative to bring Vietnam into the world culinary field.