Samsung heir Lee Jae-yong was summoned to the prosecution Tuesday to be questioned about suspicions surrounding the top conglomerate's controversial merger of two leading affiliates in 2015, reported Yonhap News Agency.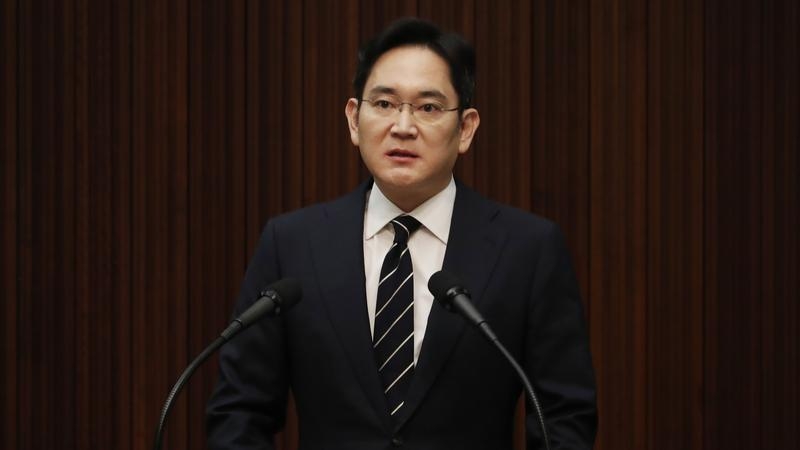 Samsung Electronics Vice-Chairman Lee Jae-yong speaks during a news conference at a company's office building in Seoul, South Korea, May 6, 2020. Photo: AP
Accordingly, Lee, vice chairman of Samsung Electronics, appeared before prosecutors at the Seoul Central District Prosecutors Office in the morning to face questioning about the Samsung management's decision-making process in the merger of Samsung C&T Corp. and Cheil Industries Inc. five years ago. The media was not allowed access to Lee.
Korea Joongang - a South Korean-based daily newspaper reminded that, Tuesday's summons was the first time since February 2017 that Lee has been summoned as a suspect in a criminal case since an independent counsel's investigation into former President Park Geun-hye's abuse of power. Lee was convicted of bribing Park through a confidante and jailed. He was released by the Seoul High Court in 2018, and the Supreme Court ordered a retrial in 2019. The retrial is still ongoing.
It is noticed that, for several years, a civic group named the People's Solidarity for Participatory Democracy filed criminal complaints accusing Samsung of a series of legal violations, including breach of trust, in order to help Lee take control of the conglomerate from his father, Lee Kun-hee, who has been hospitalized since 2014 after a heart attack, according to Korea Joongang.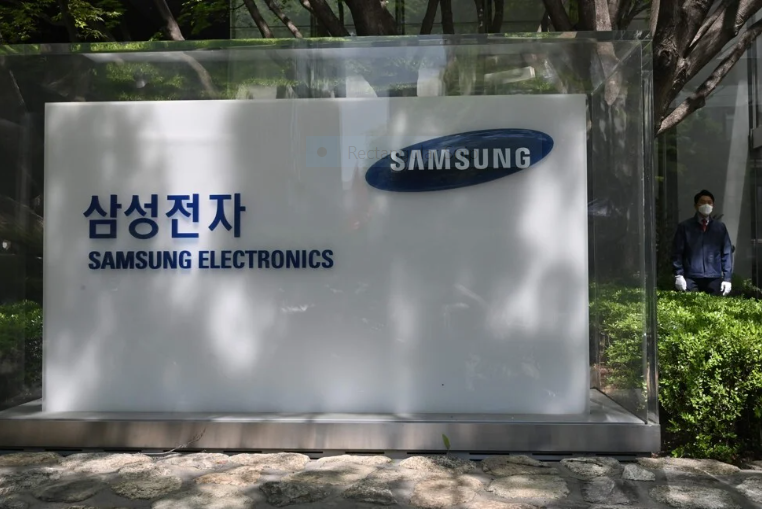 Samsung Electronics is the conglomerate's largest company. Photo: AFP
Yonhap, in its most updated article, revealed that Lee was the top shareholder in Cheil Industries, an affiliate that produces textiles, chemicals, and electronic chemical materials, with a stake of 23.2 percent, which means a fall in the valuation of Samsung C&T paves the way for a merger ratio advantageous to the Samsung heir.
Prosecutors have been investigating suspected accounting fraud at drug company Samsung Biologics, after the Korean financial watchdog complained the company's value had been inflated by 4.5 trillion won (US$3.64 billion) in 2015, said reporter Hyunjoo Jin from Reuters.
According to sources of Yonhap, prosecutors have already questioned Choi Gee-sung, former head of Samsung's now-disbanded control tower Future Strategy Office, Chang Choong-ki, former deputy chief of the office, and several other former and incumbent Samsung executives over the top management's role in the 2015 merger.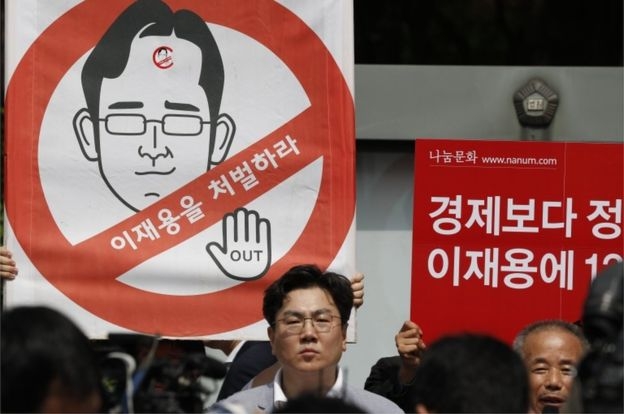 South Korean protesters shouted slogans against Mr Lee in front of the court in Seoul in 2017. Photo: BBC
"We today summoned a relevant person with regard to Samsung Group's illegal merger and accounting fraud case," an official at the Seoul Central District Prosecutors' office told Reuters, confirming that Lee was summoned for questioning. However, a spokesman at Samsung Electronics, the conglomerate's biggest company where Lee is vice chairman, declined to comment.
Samsung heir questioned over controversial deal. Video: Reuters
According to Reuters, Lee, 51, served a one-year detention over the bribery case until it was suspended in 2018, but the possibility of a tougher sentence has emerged after the Supreme Court overturned a lower court ruling on the case last year.
Earlier this month Lee apologized for the bribery scandal and pledged that he would not pass on the company founded by his grandfather to his children. But it has been criticized by governance experts for lacking details.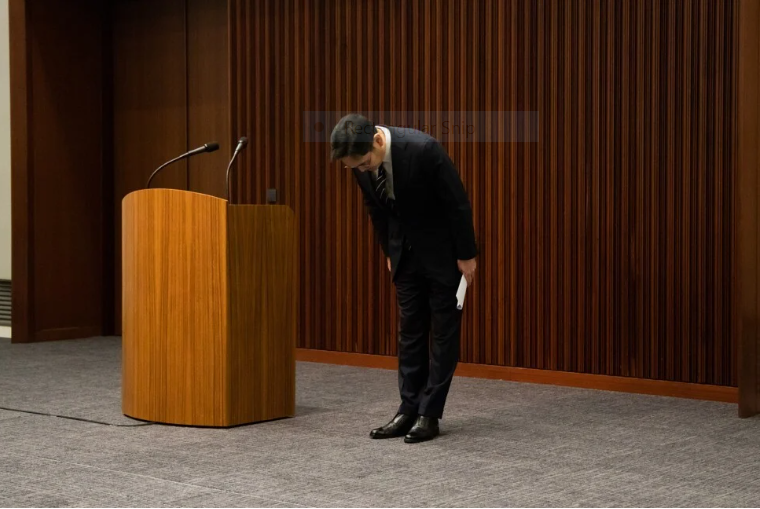 Lee Jae-yong's apologises for being embroiled in controversy on May 6, 2020. Photo: Bloomberg
According to BBC, Lee Jae-yong is the son of Lee Kun-hee, chairman of Samsung Group, Korea's largest conglomerate. He is also the grandson of Samsung founder Lee Byung-chul.

With a degree from South Korea's top university and a doctorate from Harvard Business School, he has been groomed to take over the family firm.

He became a Samsung president in 2009 and in 2013 was made vice-chairman of Samsung Electronics, the division which makes gadgets from smartphones and televisions to cameras and hard drives.

In 2014, he has been considered de facto boss of the entire Samsung group since Lee's father suffered a heart attack.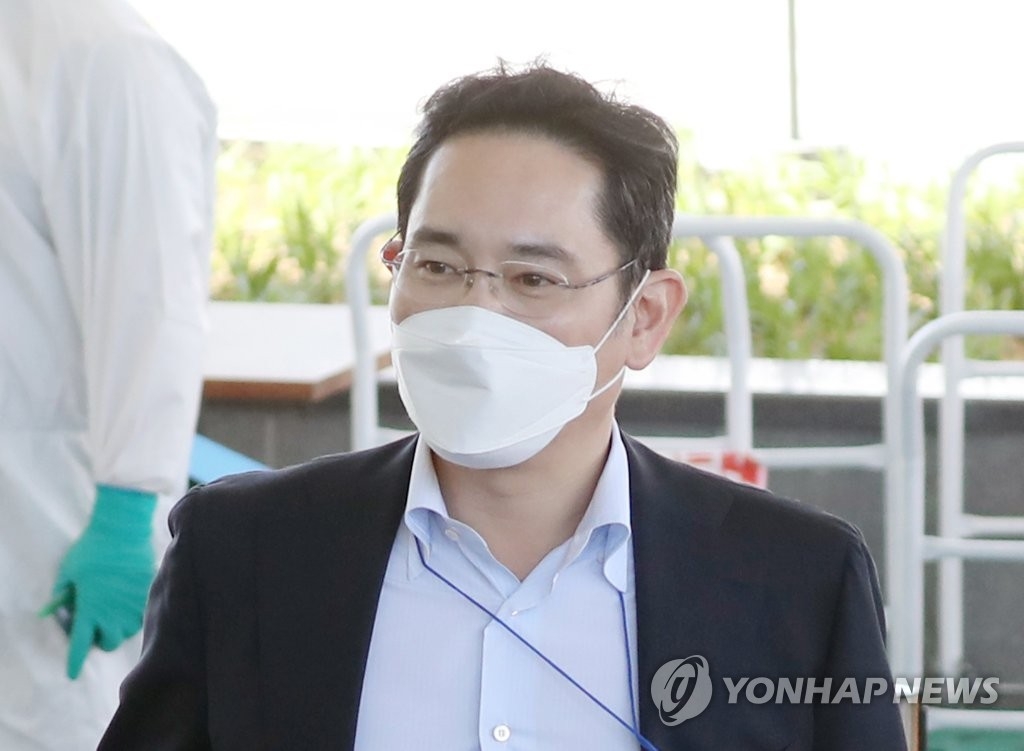 Lee Jae-yong, vice chairman of Samsung Electronics. Photo: Yonhap
Tony Nguyen