SCMP: Foreign Newspapers Advise Tourists To Experience Hoi An's Historic Charms
Recently, the SCMP newspaper of Hong Kong (China) published an article suggesting that tourists should take advantage of visiting Hoi An at this time before the ancient city of Vietnam is crowded again.
Vietnam reopened its border in March, welcoming 3.5 million foreign visitors in 2022. According to SCMP, the number of visitors is still small but will soon be crowded again when the Chinese can go abroad, and "now is a very good time to visit Hoi An".
A historic town known for its mix of local, Chinese, Japanese, and French architecture, and its many art shops, has seen tourists begin to trickle back this year, according to SCMP.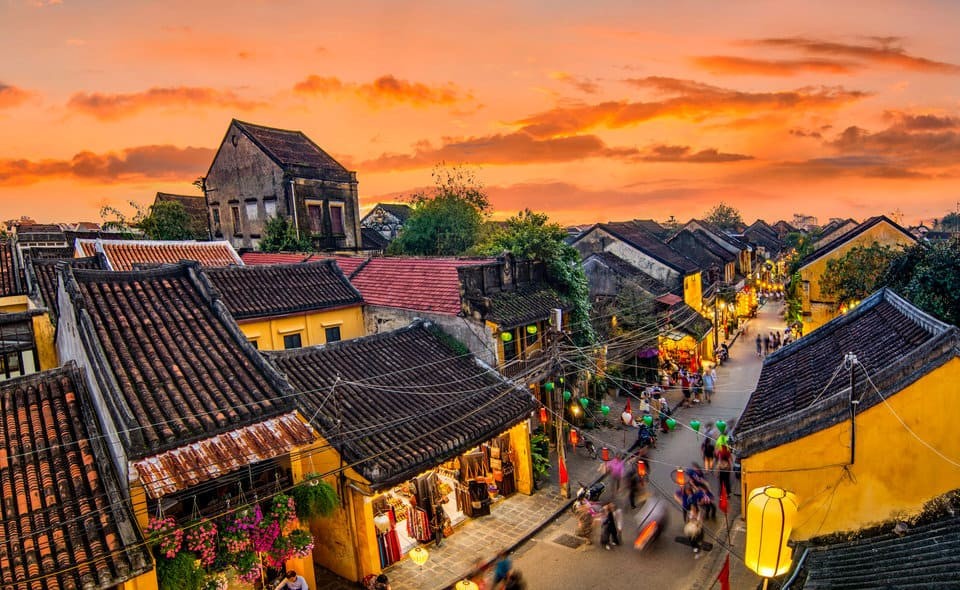 Photo: Vntrip
SCMP's Julian Ryall has praised and devoted many words of encouragement to Vietnam's UNESCO World Heritage Site. Accordingly, Hoi An used to be a busy trading port in the 15th century, located on the romantic Thu Bon River. It still retains almost all of its unique architecture as well as a mixture of cultures influenced by China, Japan, and France. Hoi An can be called a rare "peaceful meeting place" in Vietnam because it still preserves the ancient vestiges.
Hoi An is a place where the bold march of progress peters into a leisurely amble. In this one-time trading port, the Thu Bon River meanders past crumbling shophouses and weathered pagodas, while sampans come and go from the old ferry quay. Outside the Old Town, two-lane roads slice through waving rice fields and emerge at a frothy coastline. Stay a couple of days, and Hoi An's easygoing beauty and lantern-lit nights may leave you hopelessly beguiled.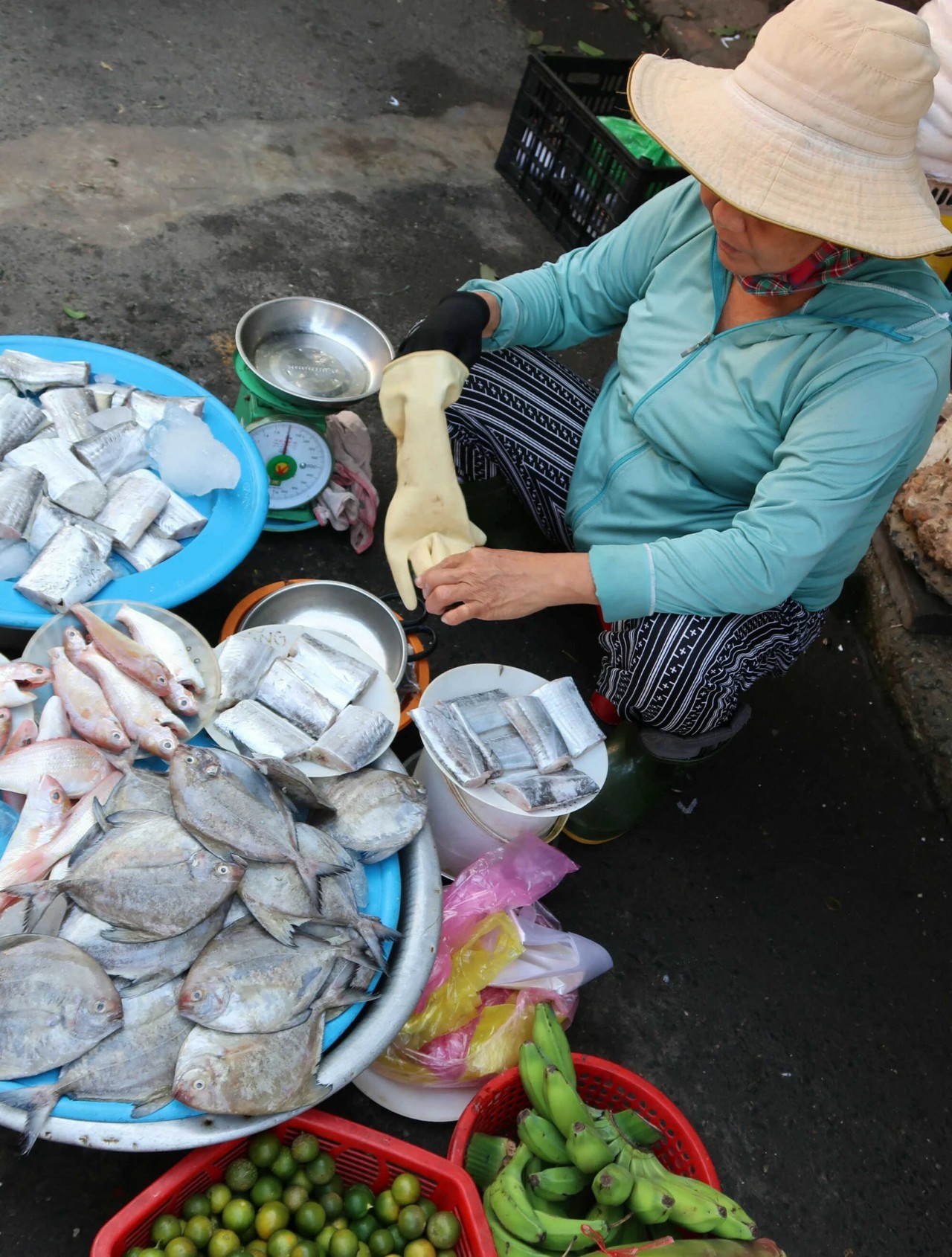 Photo: Vietnamnet
Hoi An became an important stop for the spice trade from the 7th to the 10th centuries. Polish architect and conservationist Kazimierz Kwiatkowski arrived in Hoi An in the early 1990s, and he was instrumental in promoting the image of the city to the world.
In the pedestrian zone around the old town, there are more than 1,100 buildings of different eras. Many houses are now cafes and restaurants serving tourists. Paintings and lacquerware are sold everywhere. Street vendors attract children with homemade toys.
Expect rainy days and several storms from October to January. If you arrive at the start of the year, bring a few extra layers to stay warm. March to May are the best months to visit, but you can also see Hoi An from June to August if you don't mind the heat.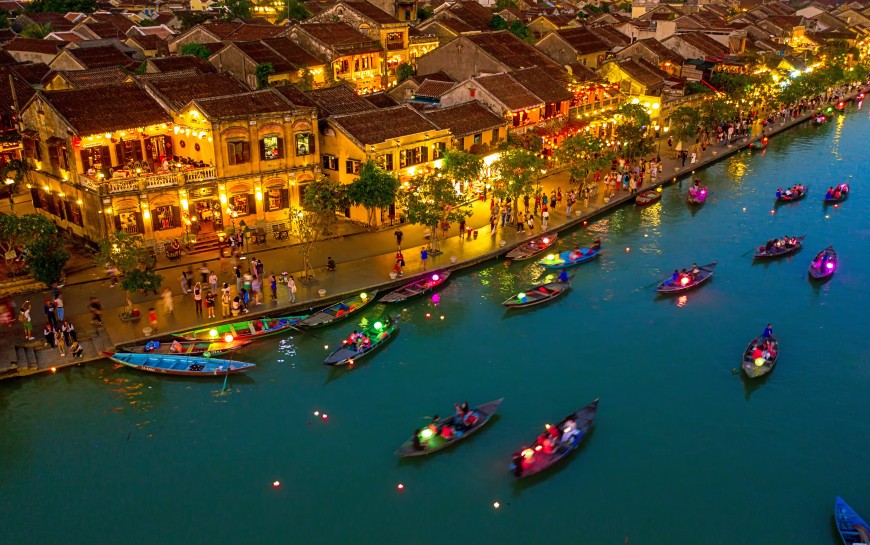 Photo: Vietnamnet
The international airport in Da Nang is a 50-minute drive from the Ancient Town. There are domestic flights from Vietnam's major cities to Da Nang, as well as direct flights from regional hubs. Hoi An can also be reached by bus or shuttle vans from nearby destinations, such as Nha Trang, Da Nang, or Hue. Walking and cycling are ideal for sightseeing in the Ancient Town and the countryside. Taxis and ride-hailing apps can also take you around. Ask your hotel about a private car for trips further afield.
Hoi An was once an important transit point for ceramics, so visitors should not miss the opportunity to visit the Museum of Trade Ceramics, housed in a two-story wooden house from the mid-1800s and decorated with lights, in the center of the old town – displaying items from China, Thailand, Persia, and Egypt.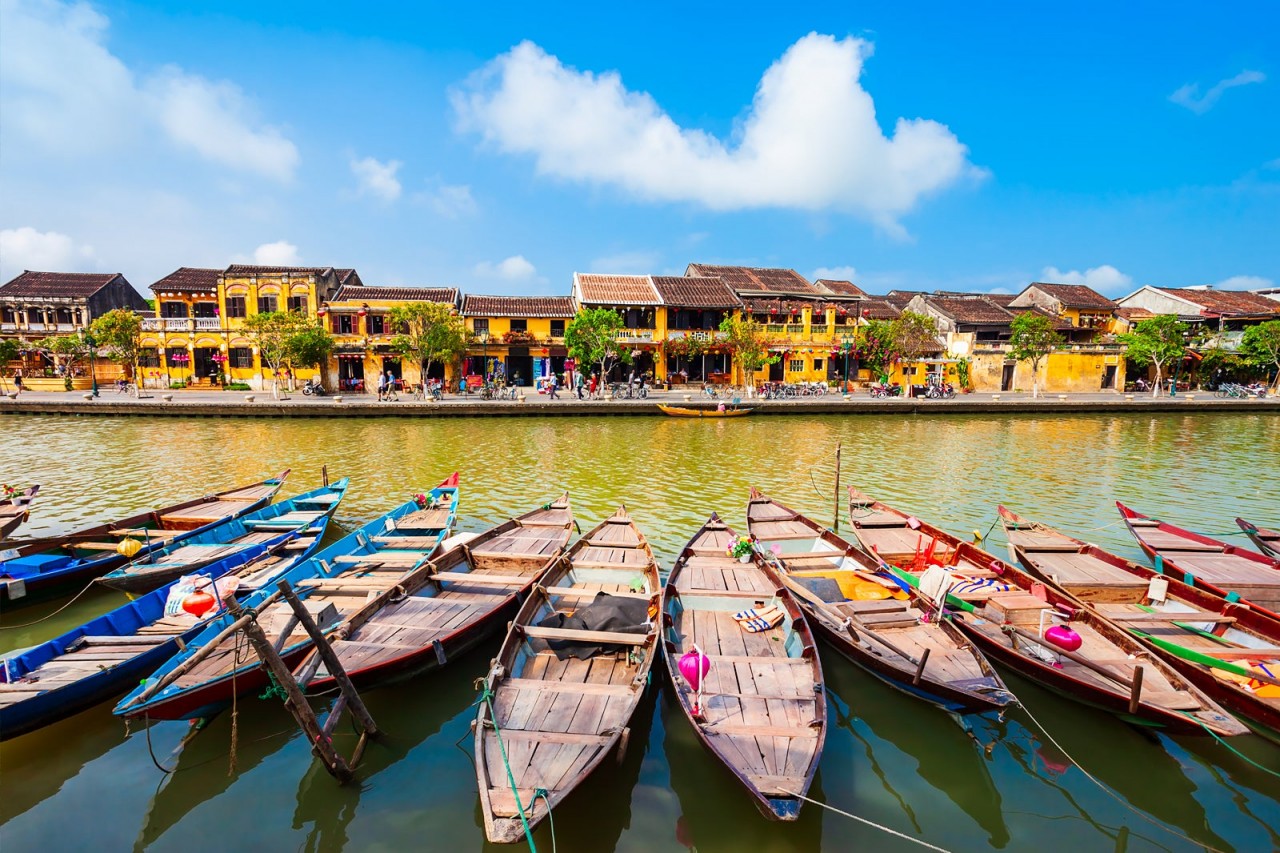 Photo: Hotels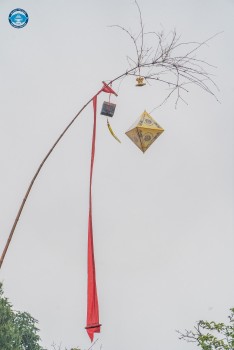 Viet's Home
In the past, the Neu pole (a tall bamboo pole with red garment strips used to ward off evil spirits during the lunar New Year) lowering ceremony at the royal palace of the Nguyen Dynasty was performed to mark the end of the New Year holiday and prepare to enter a new working year.