Seed to Table launches organic farming project in Dong Thap
The Japanese non-profit Seed to Table recently has organised a kick-off meeting on organic farming project in Dong Thap province in the 2019-2022 period which provided an assistance package worth USD 55,000 for the Mekong Delta province, VOV reported.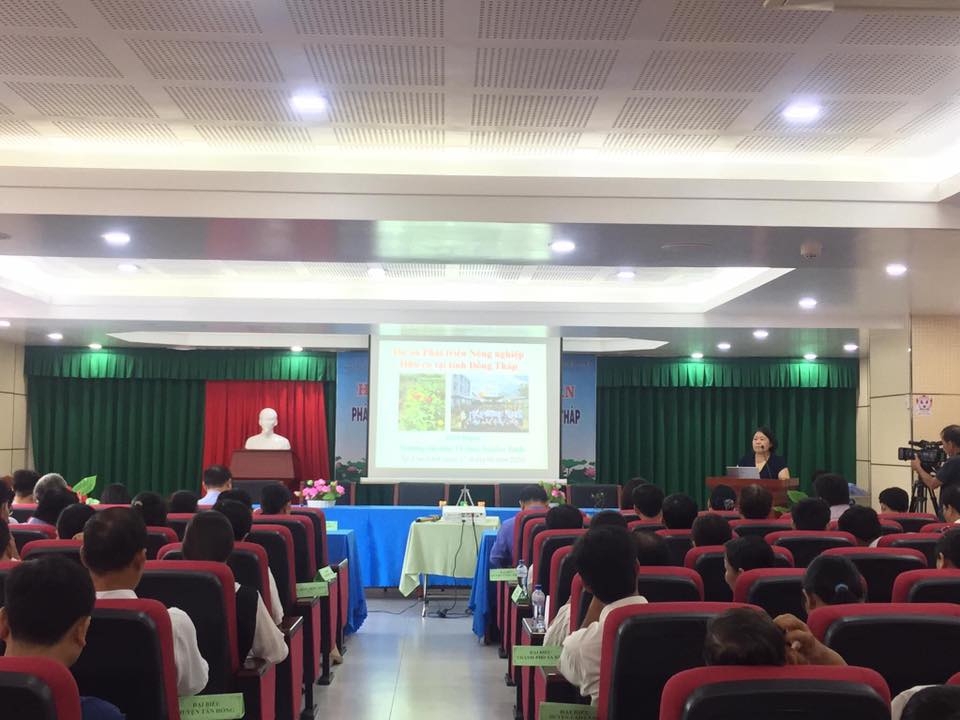 At the kick-off meeting on organic farming project in Dong Thap province. Source: Seed to Table
Seed to Table, with sponsorship from the Japanese Ministry of Foreign Affairs, is dedicated to the promotion of eco-friendly agricultural practices as a means of supporting community development in Vietnam, according to its website.
Speaking at the ceremony, Chief Representative of Seed to Table - Mayu Inno said the project will be carried out in nine communes of Hong Ngu, Thanh Binh, Cao Lanh, Lap Vo, Chau Thanh districts, and Cao Lanh city; and at 12 local secondary and high schools.
Through the project, local farmers will apply organic cultivation techniques in agriculture production, and improve their livelihood by establishing production groups.
It will also help them increase the value of farm produce, better their skills in processing organic farm products and managing the quality of products, and increase market access opportunities by acting as a bridge between safe greens growers and health-conscious clients willing to pay higher prices for organically grown veggies.
Despite consuming more time and energy than traditional farming methods, the environmentally friendly approach helps cut production costs and yields higher profits than conventional cultivation.
Deputy Director of the provincial Department of Agriculture and Rural Development Vo Thanh Ngoan stressed that the project not only supports directly farmers but also equips teachers and students with organic agricultural knowledge, thus raising their awareness of the importance of protecting the ecosystems and the environment.
Ngoan said agriculture plays a particularly important role in ensuring food security, creating jobs and income for 70 per cent of the local population, and significantly contributing to the province's economic development.
Dong Thap is the second locality in Vietnam to receive support from the Japanese organisation for organic agriculture development. A similar project totaling over USD 248,000 funded by Seed to Table was implemented in Ben Tre province in 2018.
Crops harvested under Seed to Table's methodology meet stringent standards for Participatory Guarantee Systems (PGS) certification, a locally focused quality assurance system based on the active participation of stakeholders and dependent on trust, social networking, and knowledge exchange.
To participate in PGS, farmers are required to work in teams, with team leaders responsible for cross-checking products harvested by other farmers and coordinators charged with carrying out regular quality inspections before any certificate to be granted.
The farmers and inter-group members from PGS Ben Tre also joined and shared their experiences./.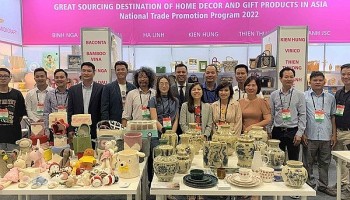 Economy
"Amazing ASEAN 2022 - Discover the flavors of Asia" campaign and the NY NOW exhibition are important events in August 2022 that introduced the rich and diverse goods and products from Vietnam to international markets.