She's got game: how a Vietnamese man and Russian woman fell in love over video games
Le Tuan Anh fell in for Anatasiia Gadaeva thanks to her good-looks and skill in playing video games.
Le Tuan Anh from Thai Binh province married Anatasiia Gadaeva, 23, a Russian national, in 2020 after meeting at a mutual friend's house in Ho Chi Minh City. The director of a game company in Hanoi had never thought that he would marry a foreign woman, Dan Tri reported.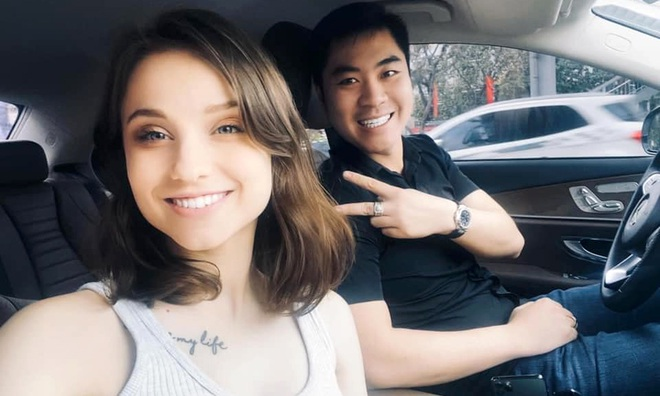 Le Tuan Anh and Anatasiia Gadaeva fall in love with each other thanks to games. Photo: Le Tuan Anh
"In January 2020, when coming to my friend's house in Ho Chi Minh City, I saw a foreign girl playing games alone. As a gamer, I was really excited to join the game with her. Nevertheless, I lost," Tuan Anh said.
Tuan Anh was impressed by the girl's professional skills, and knew that she came from Russia and worked in Ho Chi Minh City for a Shanghai–based model company.
The couple organized a wedding after a few months of dating. Photo: Le Tuan Anh
Apart from professional skills in playing games, Tuan Anh said Gadaeva conquered his heart thanks to her beautiful appearance.
Meanwhile, Gadaeva only considered Tuan Anh as a friend because she was afraid of the distance and had a plan to return to Shanghai and then Russia.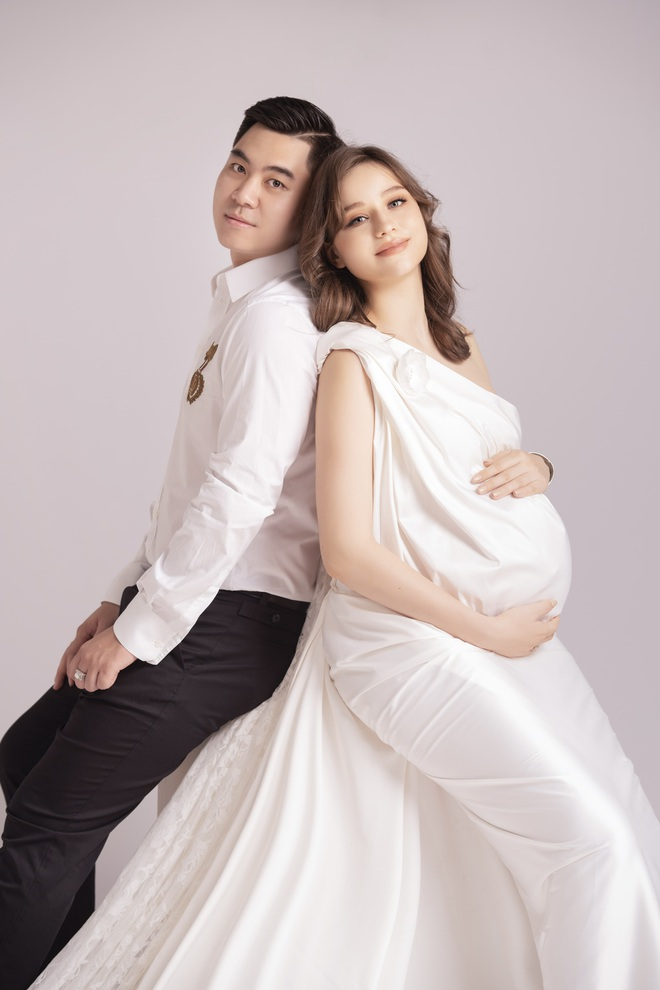 Photo: Le Tuan Anh
Tuan Anh made efforts to prove that distance was not a big deal, flying to Ho Chi Minh City four times a week to visit his girlfriend.
Seeing Tuan Anh's sincerity, Gadaeva welcomed his love.
Three months after dating, Gadaeva decided to quit her job in Ho Chi Minh City to move to Hanoi to stay near her lover. They married after finding out Gadaeva was pregnant.
In spite of culture differences and language barriers, the couple rarely have quarrels or conflicts as they always share and pay attention to each other.
"We respect each other's interests and viewpoints and try to reconcile differences. Anatasiia could not eat rice, boiled vegetables and braised meat, while I did not like potatoes and milk. Therefore, we agreed to eat food of Vietnam and Russia alternatively. After one year, we can eat both dishes of the two countries," Tuan Anh said.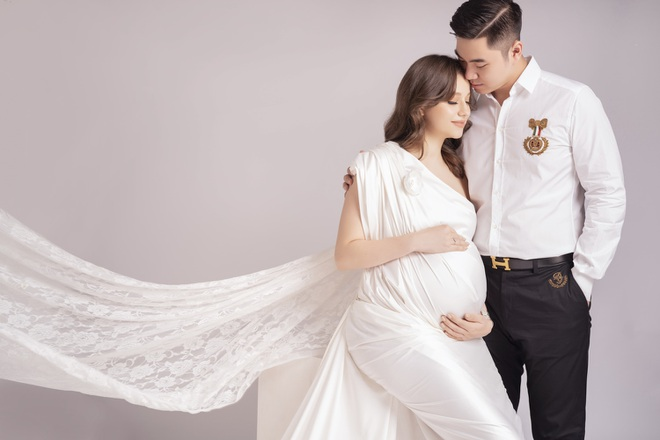 Photo: Le Tuan Anh
Tuan Anh also teaches his bride Vietnamese every day.
Despite having to live far away from home and getting used to a completely different life, Gadaeva has managed. The Russian bride has gradually gained affection from her husband's family although initially, the couple did not receive support from them.
Tuan Anh has also tried to work to bring his wife and child the best things.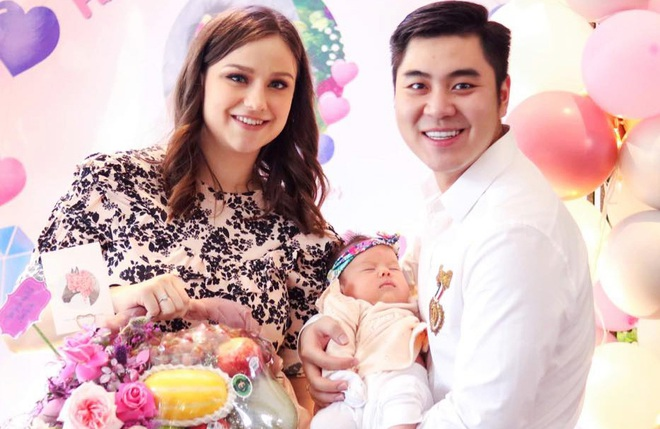 The couple with their child. Photo: Le Tuan Anh
When Gadaeva was pregnant and gave birth, Tuan Anh showed himself as a caring and responsible husband. He refused appointments and drinks with his friends to stay home with his wife and child. Despite his family having its own driver, he took his wife to practice yoga or prenatal care. He even sought out a Russian doctor to take care of his wife.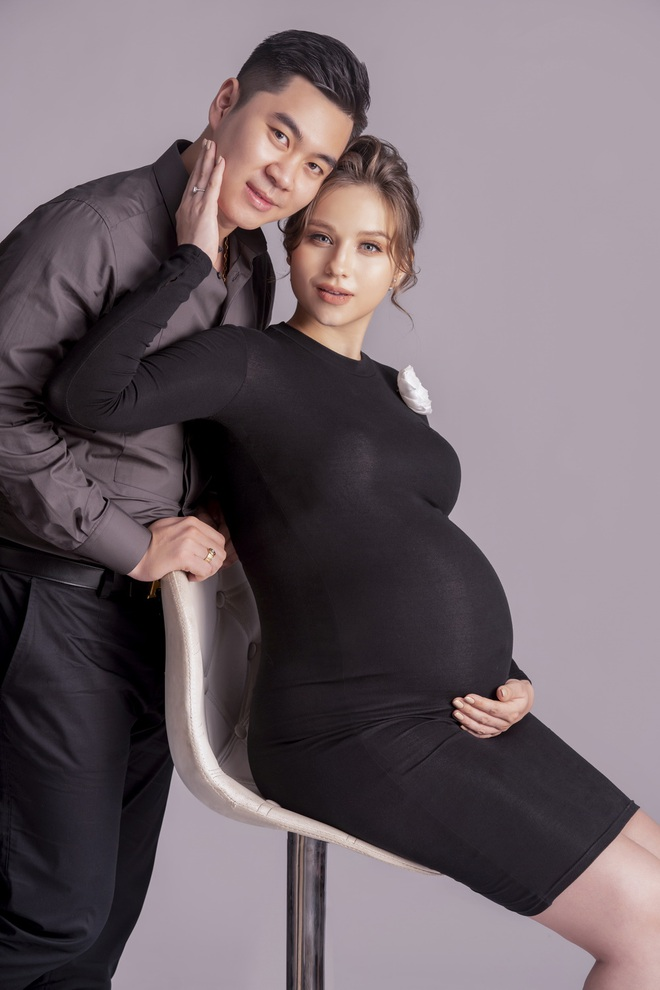 Tuan Anh is a caring and responsible husband. Photo: Le Tuan Anh
Having lived in her husband's hometown, Thai Binh for half a year, Gadaeva has a special sentiment for the land and people here. She considers her husband's parents like her her own, and can confide with her husband's mother every day without any hesitation.
The couple is extremely happy and satisfied with their marriage, and have many admirers of the passion that started between them over video games.