Romantic love sparks between Vietnamese-born man and disabled American model
Bri Scalesse knew Sheldon Nguyen through a dating app, where she often received awkward questions about her defective body and sex life
After a car accident at the age of six, Bri Scalesse suffered a severe spinal cord injury. She now has hemiplegia and been confined to a wheelchair for the rest of her life.
"Everything is broken. I know that the wheelchair not only affects my life but it also changes people's judgments on me," Bri said.
Bri has lived with a complex for a long time after the accident. She never posts any photos of her lower body or wheelchair. On dating apps, the 26-year-old girl also never mentions her disability.
Things changed when Bri met Sheldon Nguyen, 29, a Vietnamese-born man, who has helped her to learn how to love herself and start a new life.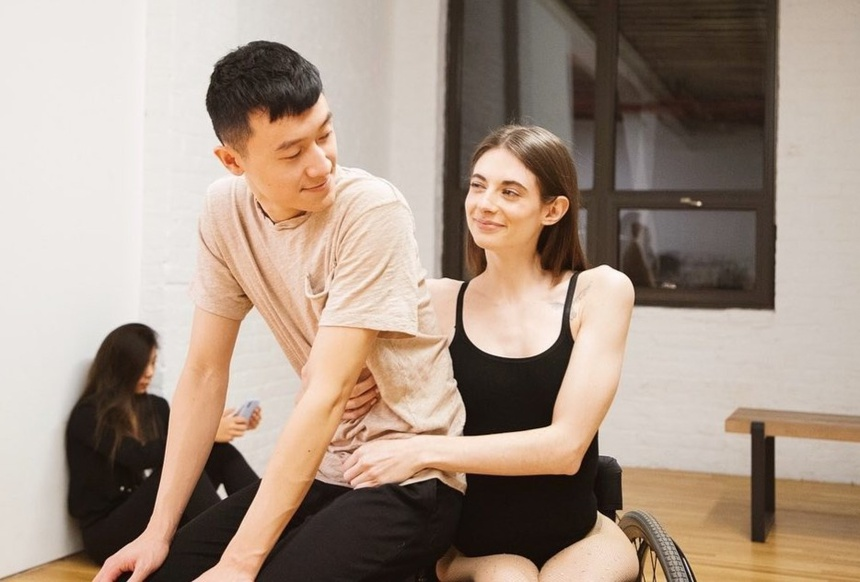 Bri Scalesse and Sheldon Nguyen have been together for two years. Photo: Bri Scalesse
Love conquers all
Bri and Sheldon knew each other through a dating app in 2019. Before that, Bri had many unpleasant experiences with the app.
Apart from unsuitable partners, she encountered people who only asked questions about her body and sex life.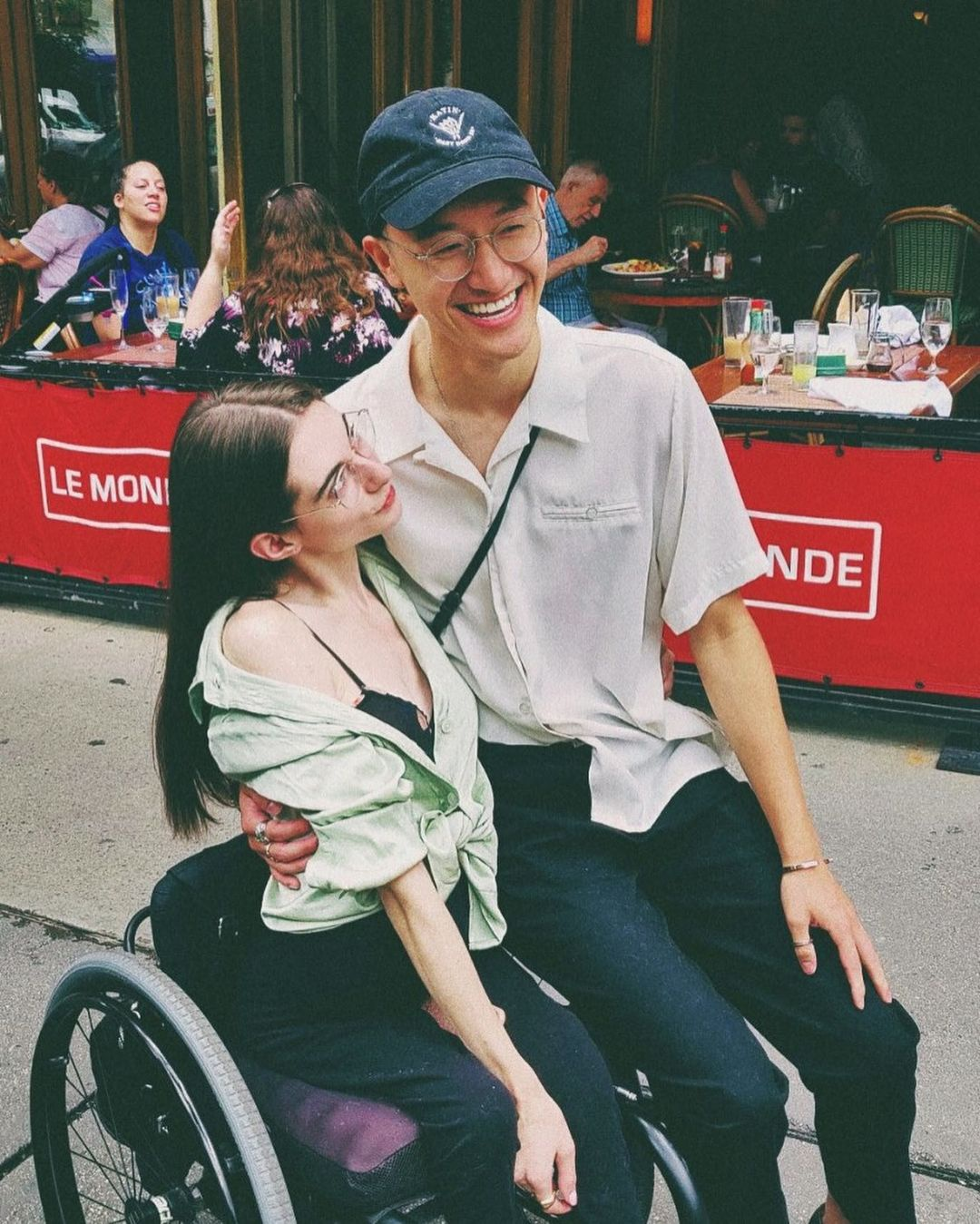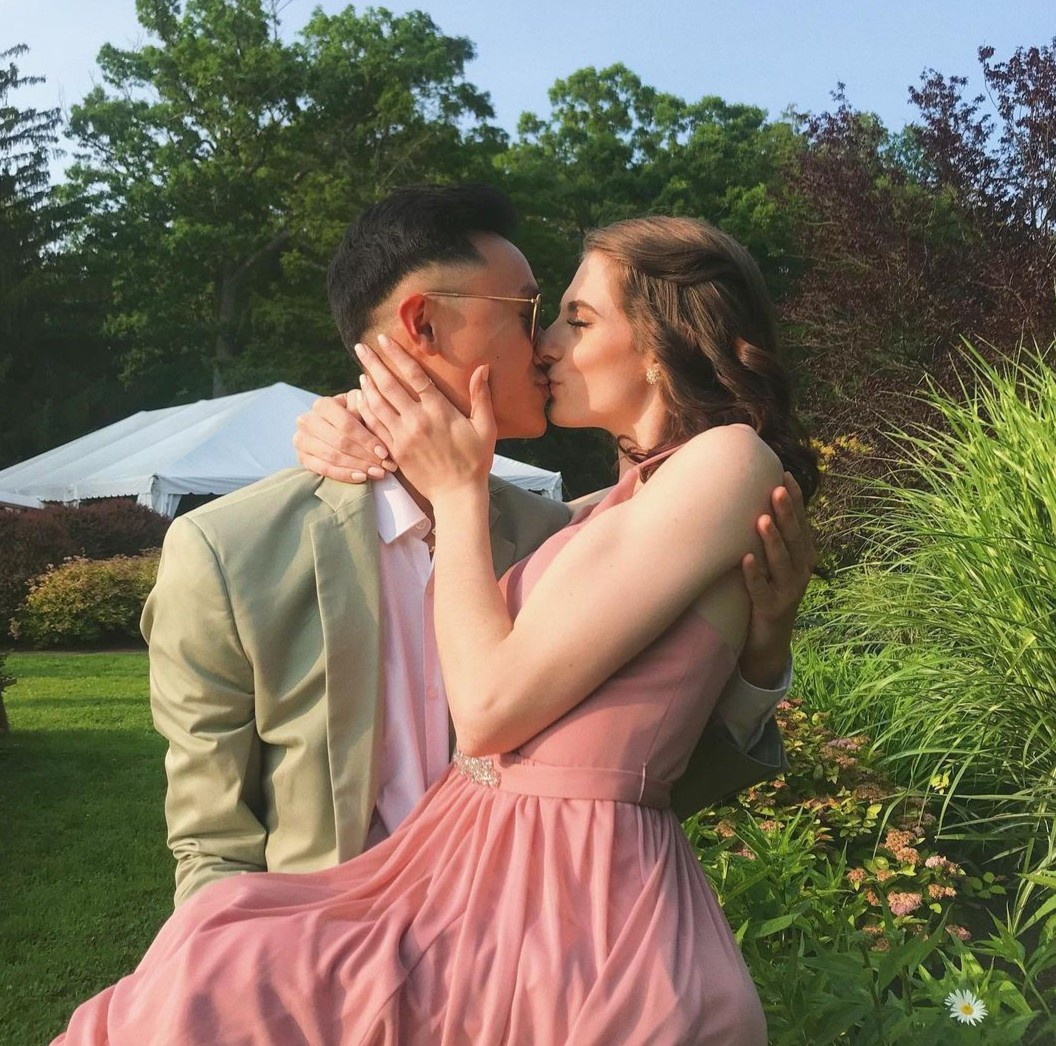 Nevertheless, Bri was impressed by Sheldon, who she described as a "cool and handsome" man in their first face-to-face meeting. Both were attracted by each other's appearance and style.
Bri and Sheldon kept in touch and met regularly. Their love flourished and they increasingly felt more attached and wanted to be together, Zing News reported.
"I've never thought about dating with a disability. I was a little bit hesitant because it was so new. However, every time we are together, she and I feel really comfortable. We even sometimes forget the existence of the wheelchair," Sheldon said.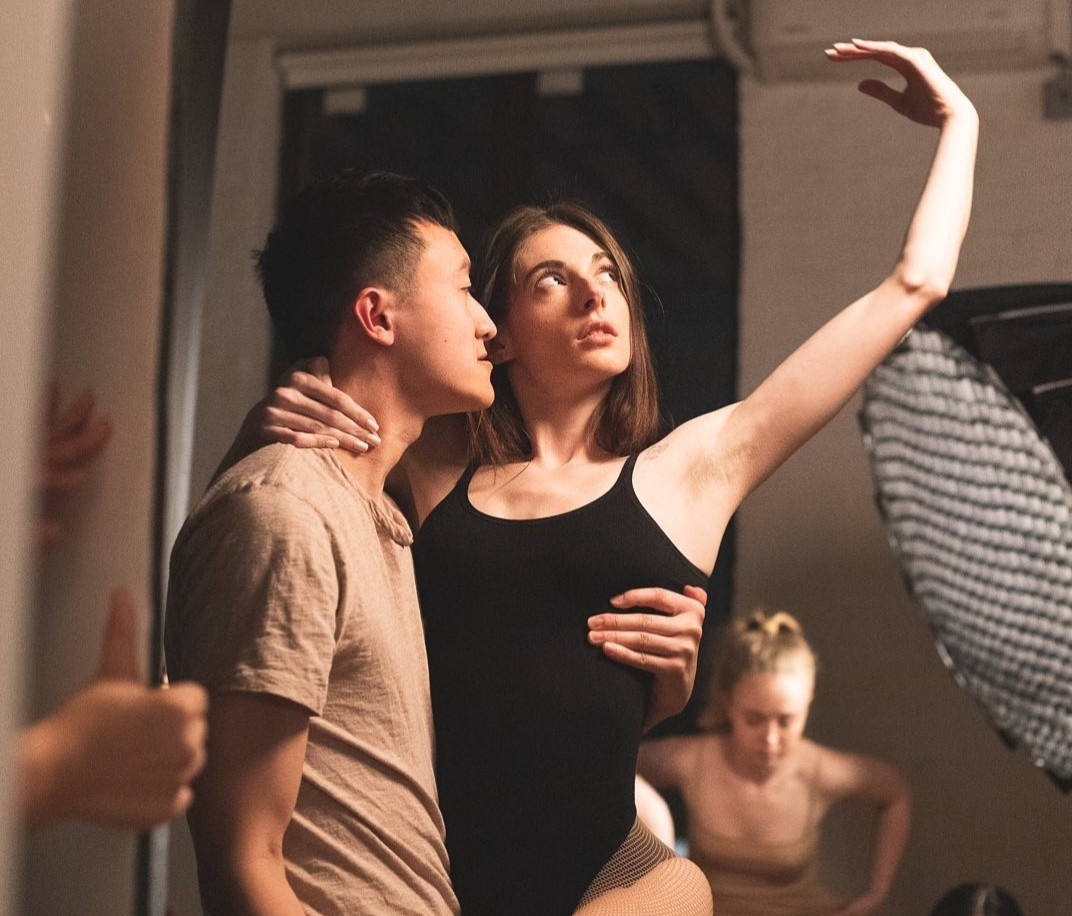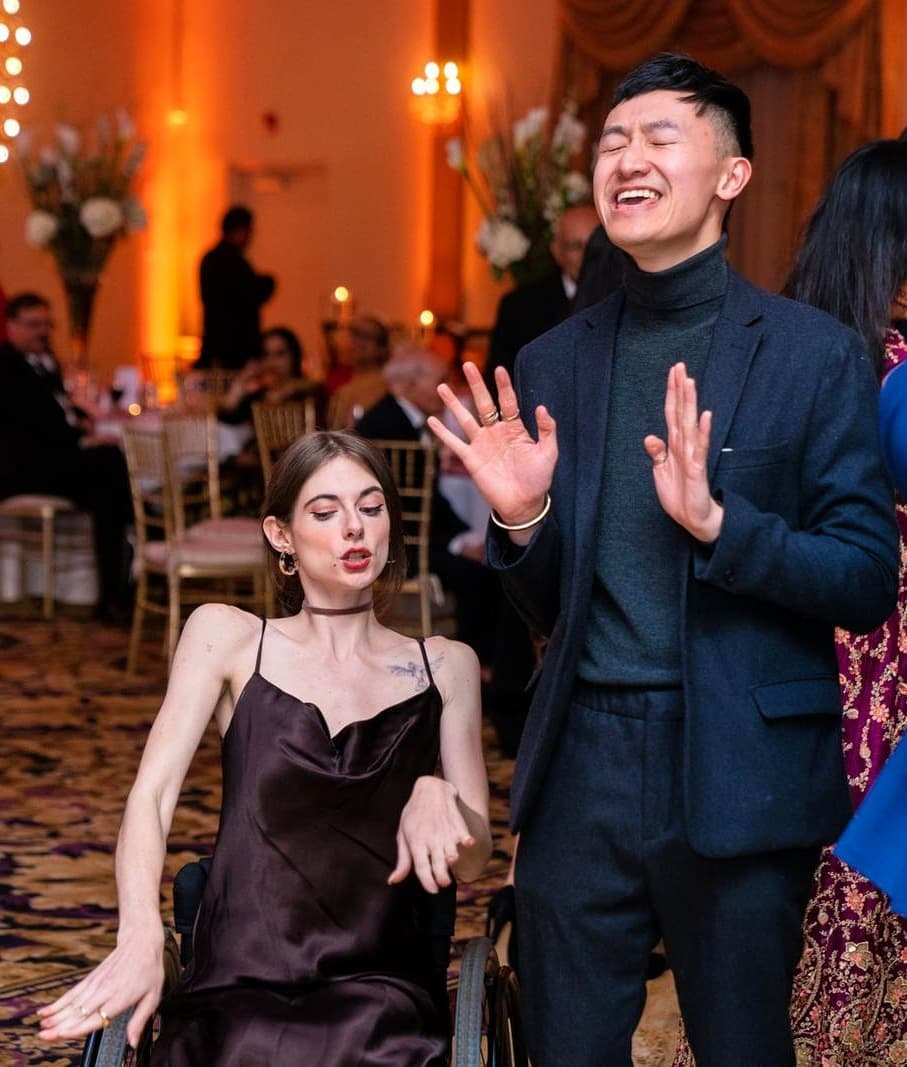 Happy moments for the couple. Photo: Bri Scalesse
After two years of dating, the 29-year-old man says that he and his girlfriend are a perfect couple.
"It is often said that people with distinctive characteristics love each other, and we are a demonstration of this. While I'm a meticulous person who cares about the small details, she likes traveling and doing great things. I think it's a perfect balance," Sheldon said.
Every time Sheldon holds Bri's hand on the street, they receive curiosity from people. However, Sheldon never lets go of his lover's hand. When reaching the stairs, he gently lifts her out of the wheelchair.
"We are proving that our love is as normal as other couples. It's not unusual for two disabled people or a disabled and a normal person to love each other. So, just love and don't care about judgments," Bri said.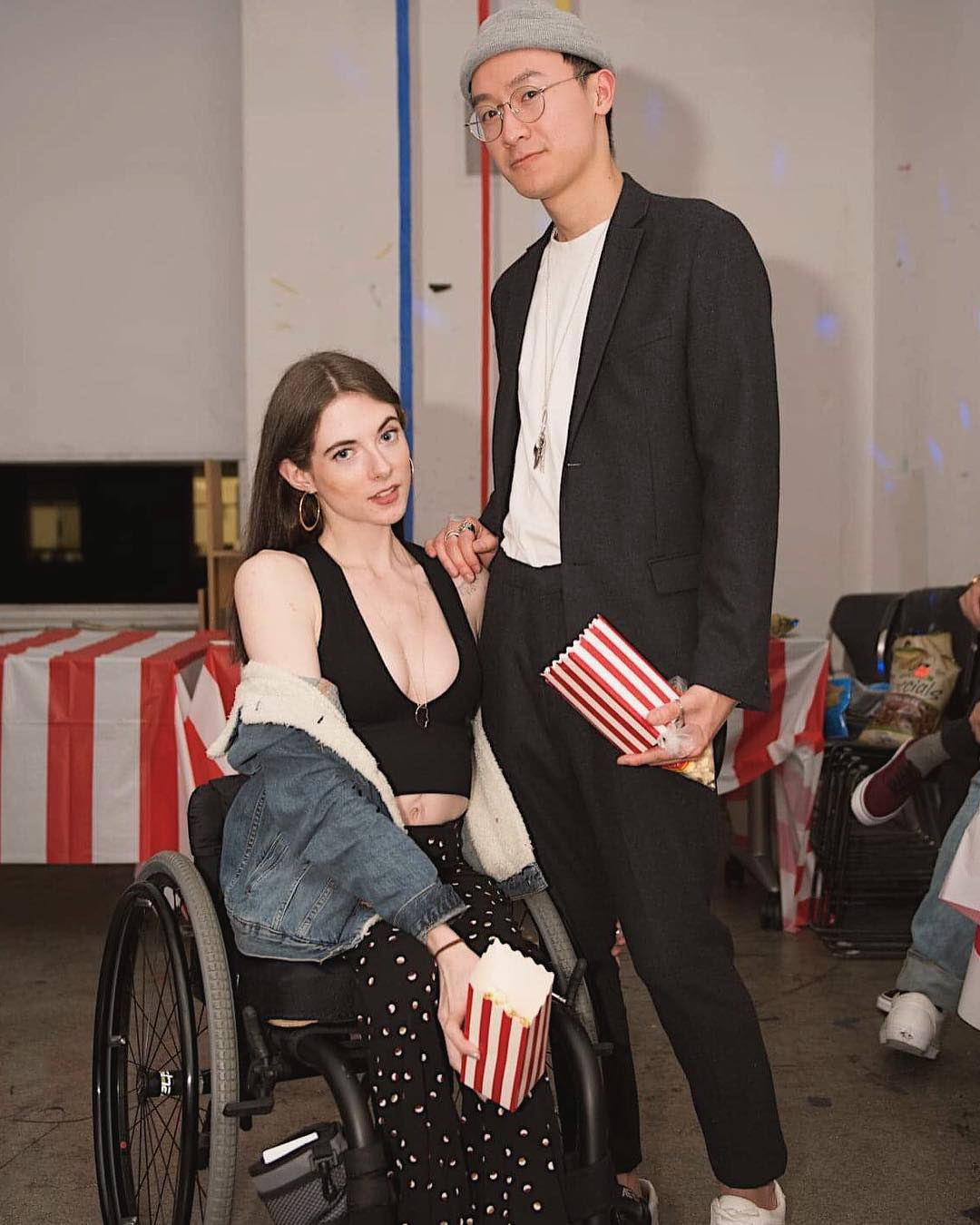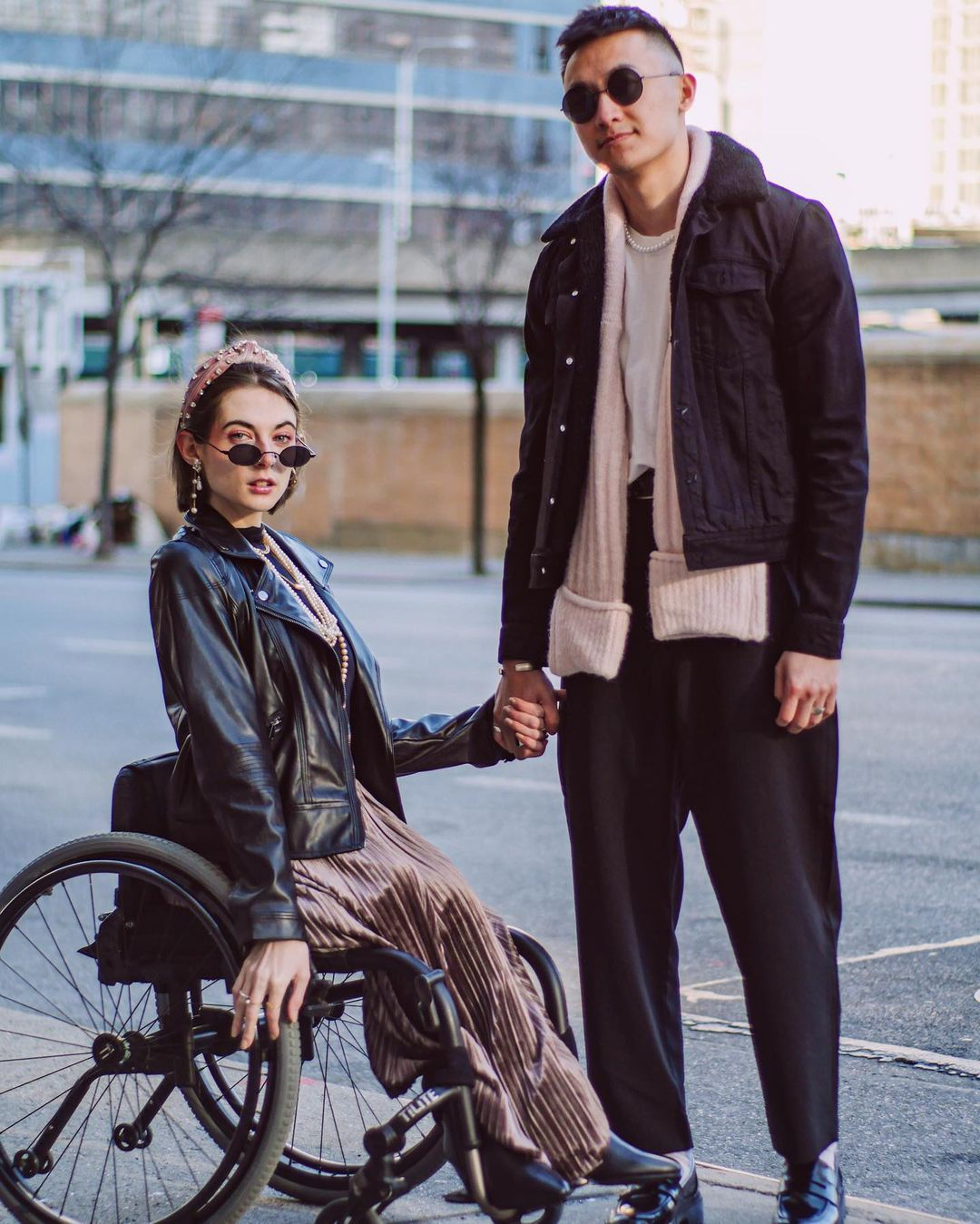 Photo: Bri Scalesse
"I name my wheelchair"
Bri has had a dream of putting on dazzling outfits and performing on the catwalk since she was a little girl. Her dream increasingly grows despite the terrible accident which took her legs.
"People say I'm too small to be a model. Some even say that a disabled person's body is unattractive."
Bri recalls models in the 2000s were mostly tall, thin and white. There was occasionally the appearance of oversized and colored models who survived injuries or had been fighting against diseases. Nevertheless, there were no disabled people.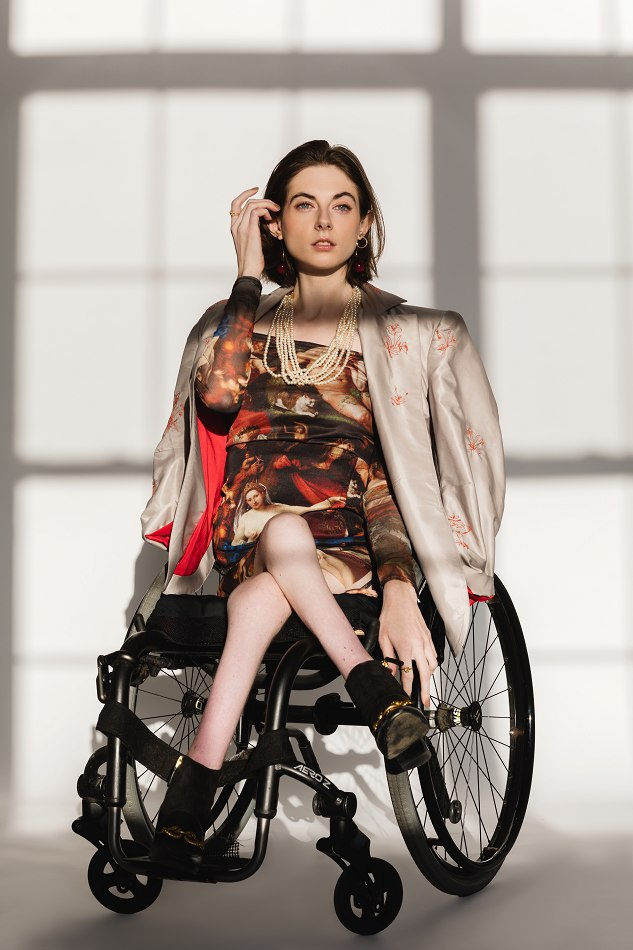 Bri Scalesse pursues her dream of becoming a model even though she suffers from hemiplegia.
Photo: Bri Scalesse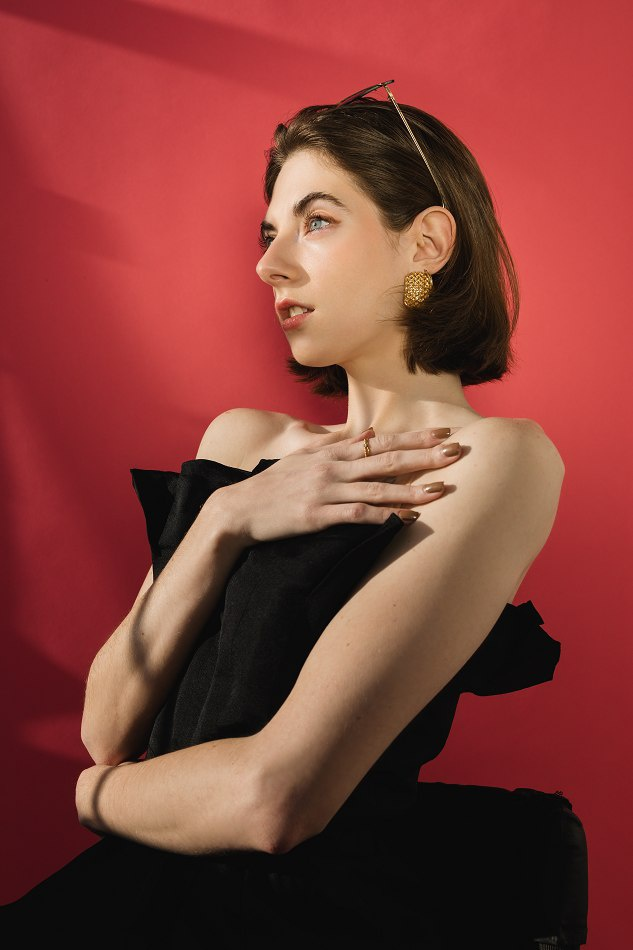 Photo: Bri Scalesse
"I had never seen any model in a wheelchair. At that time, I had a strong desire that I and the disabled community would be accepted. I wanted to show everyone a different image of a disabled person: strong, sexy and interesting,"she said.
After moving to New York in 2017, Bri started studying for a master's degree while seeking for opportunities to become a model. Two years later, her efforts paid off. Bri and her wheelchair appeared on the catwalk at the New York Bridal Week and New York Fashion Week 2019.
"Dressed in a large dress, I looked straight into the camera, swayed my arms to music while trying to maneuver the wheelchair. I imagined I would be trembling and nervous, but at that moment, I was very calm and focused," Bri said..
Bri has received great support from Sheldon as she pursues her dream of becoming a model. Sheldon has accompanied her to shows and taken care of her carefully, from clothes and hair, to makeup.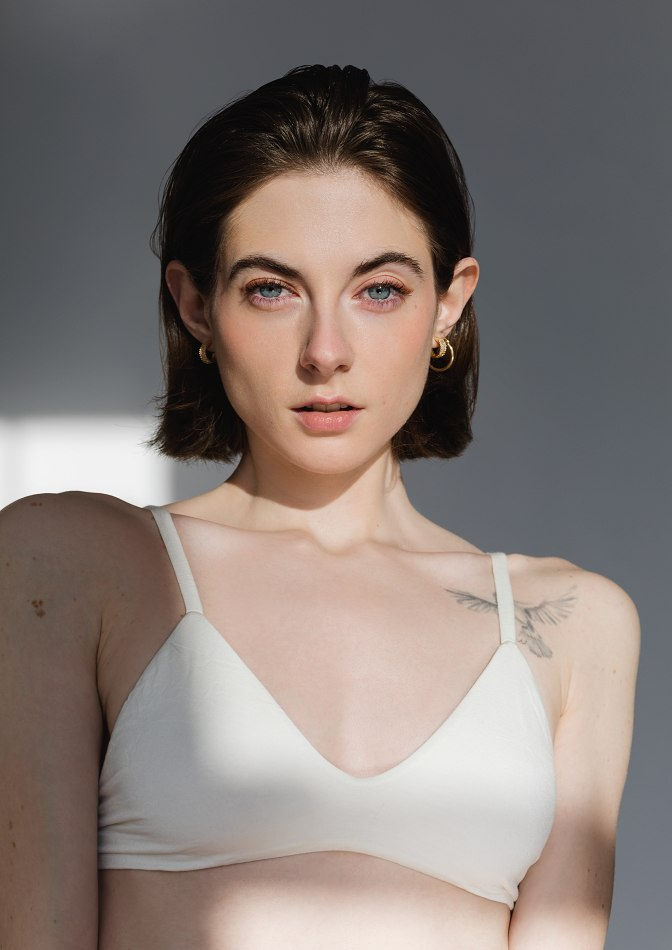 Photo: Bri Scalesse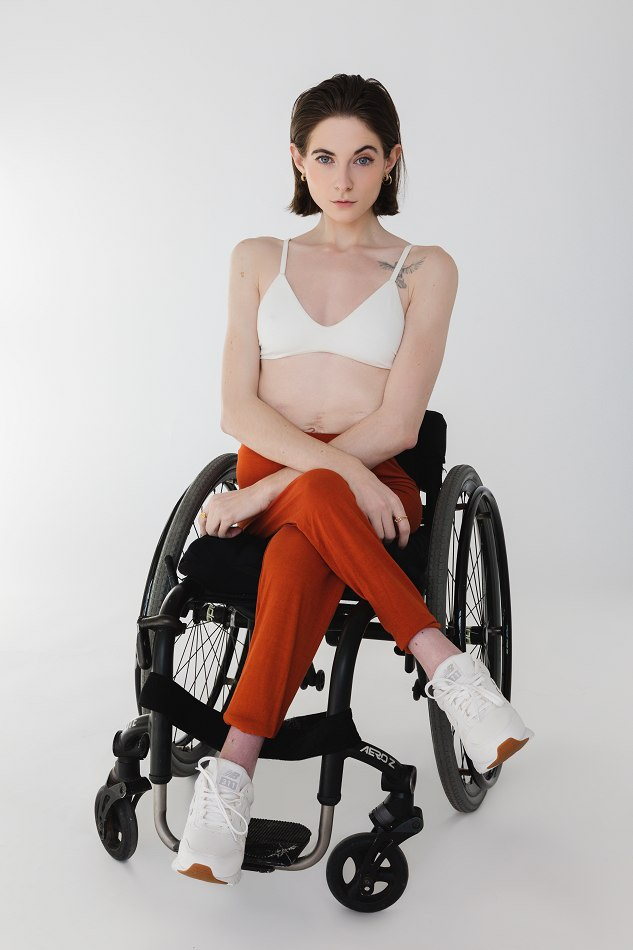 Photo: Bri Scalesse
Since the outbreak of Covid-19, the couple have spent a lot of time together. Sheldon has learned how to take photos and become a photographer for Bri.
After years of living with a complex, Bri has now learned to love herself and accepted her own flaws. On social networks, she freely shows off photos of her sitting in a wheelchair. On the streets, she confidently holds her boyfriend's hand without hesitation.
"The wheelchair is no longer a medical device, it has become a part of my life. I even named it Aphrodite - the Greek goddess of love, beauty and joy," Bri said.