Ukrainian Deputy FM hails remarkable progress of bilateral ties with Vietnam
During a reception for outgoing Vietnamese Ambassador Nguyen Anh Tuan, Ukrainian Deputy Minister for Foreign Affairs Yevhen Yenin hailed ties with Vietnam which have made steady progress over the years, especially in terms of politics, economy, and trade.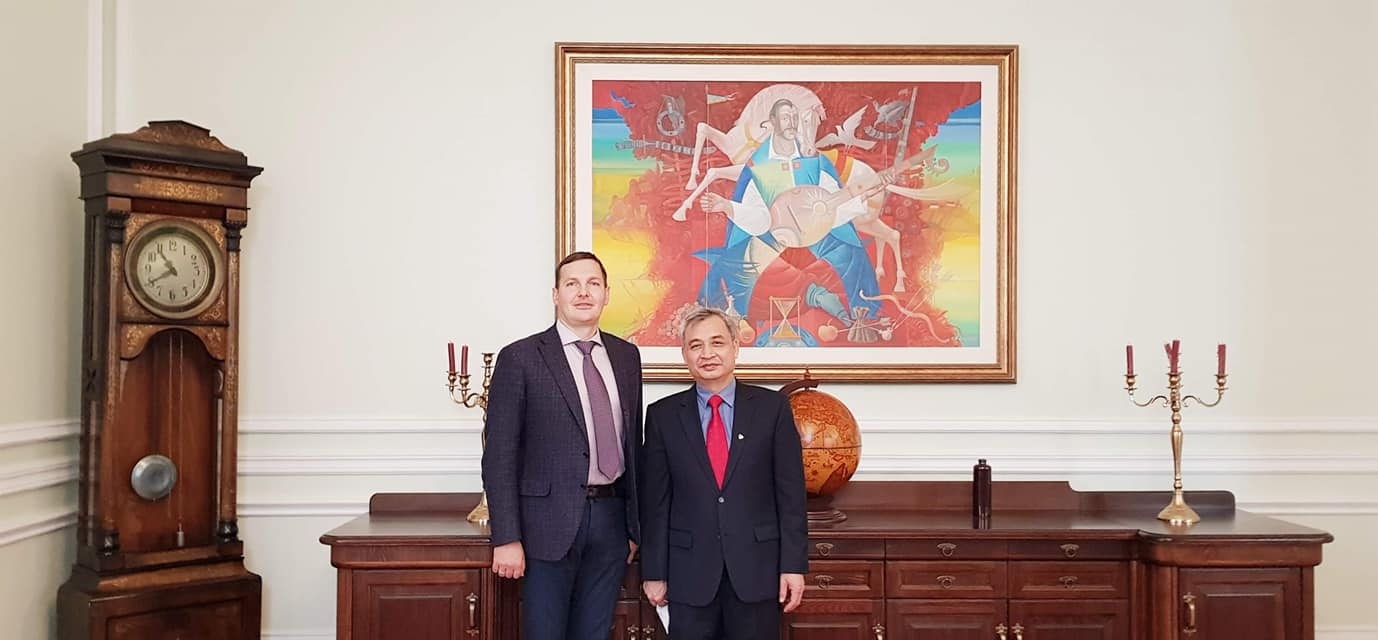 Ukrainian Deputy Minister for Foreign Affairs Yevhen Yenin and Vietnamese Ambassador Nguyen Anh Tuan (right). Photo: VNA
Deputy Minister Yenin also expressed great appreciation for Ambassador Tuan's contributions to the friendship and co-operation between the two nations.
He explained that the Ukrainian Foreign Ministry is accelerating plans to hold a bilateral political consultation in Kiev, with the event penciled in for early 2021, along with Ukrainian President Volodymyr Zelenskyat visiting the nation. In addition, the ministry is in the process of carrying out necessary procedures to appoint a new Ambassador to Vietnam, he added.
Deputy Minister Yenin shared that the Eastern European nation is seeking to build closer relations with ASEAN and has therefore launched several initiatives such as establishing the ASEAN Center and the ASEAN Committee in Ukraine. Indeed, they have also proposed to become an observer of the ASEAN Inter-Parliamentary Assembly (AIPA) and join the ASEAN Amity and Cooperation Treaty (TAC).
Most notably, it was Deputy Minister Yenin who persuaded Taras Shevchenko University to offer their facilities and human resources to the ASEAN Center in Ukraine, therefore he hopes the Vietnamese side will continue its co-ordination and guide Ukraine's Ministry of Foreign Affairs to speed up these initiatives.
He used the occasion to congratulate Vietnam on successfully performing its role as a non-permanent member of the UN Security Council (UNSC) and the ASEAN Chair 2020, thanking Vietnam's Vingroup for its timely support in the fight against the COVID-19 pandemic and extending his sympathies to Vietnam over the great losses from natural disasters in the central region.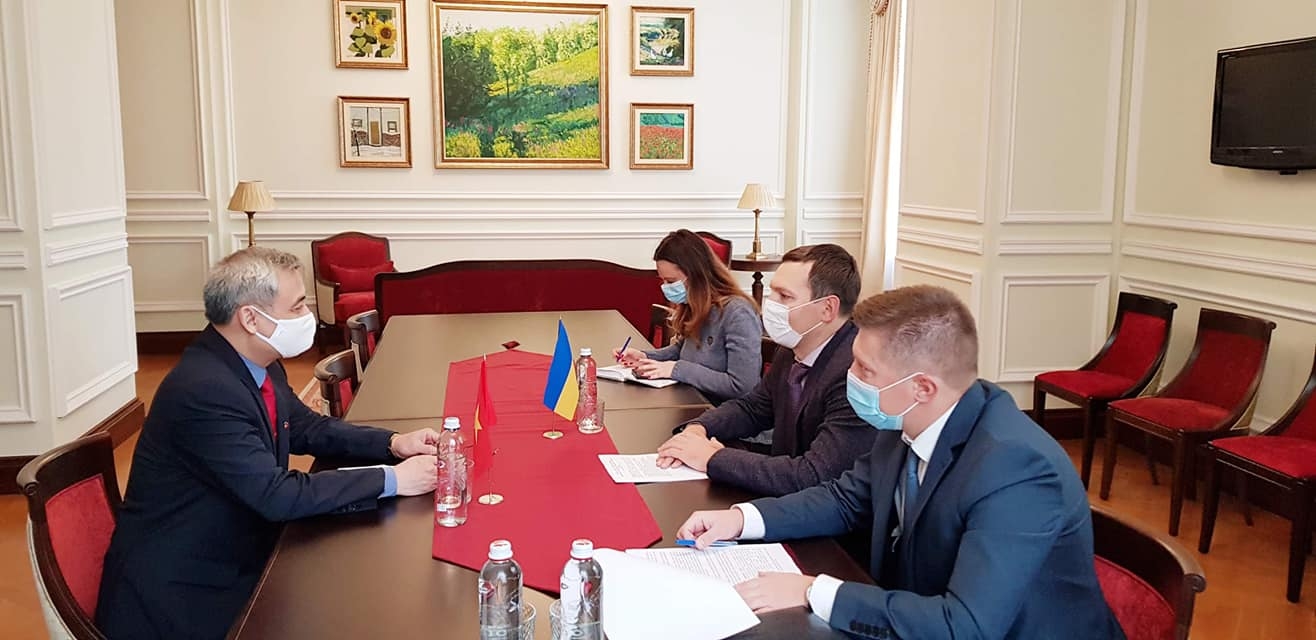 At the meeting. Photo: VNA
In response, Ambassador Tuan congratulated Ukraine on their outstanding achievements in terms of innovation, their great integration with Europe, and more active participation in international forums and institutions. One notable achievement mentioned was the Ukrainian re-election to the UN Human Rights Council for the 2020 to 2023 term.
The Vietnamese diplomat suggested the Ministry of Foreign Affairs of Ukraine should continue to facilitate the integration of the Vietnamese community in the Eastern European nation. This move could contribution to boosting the socio-economic development of Ukraine whilst serving as a bridge for the friendship between both sides./.