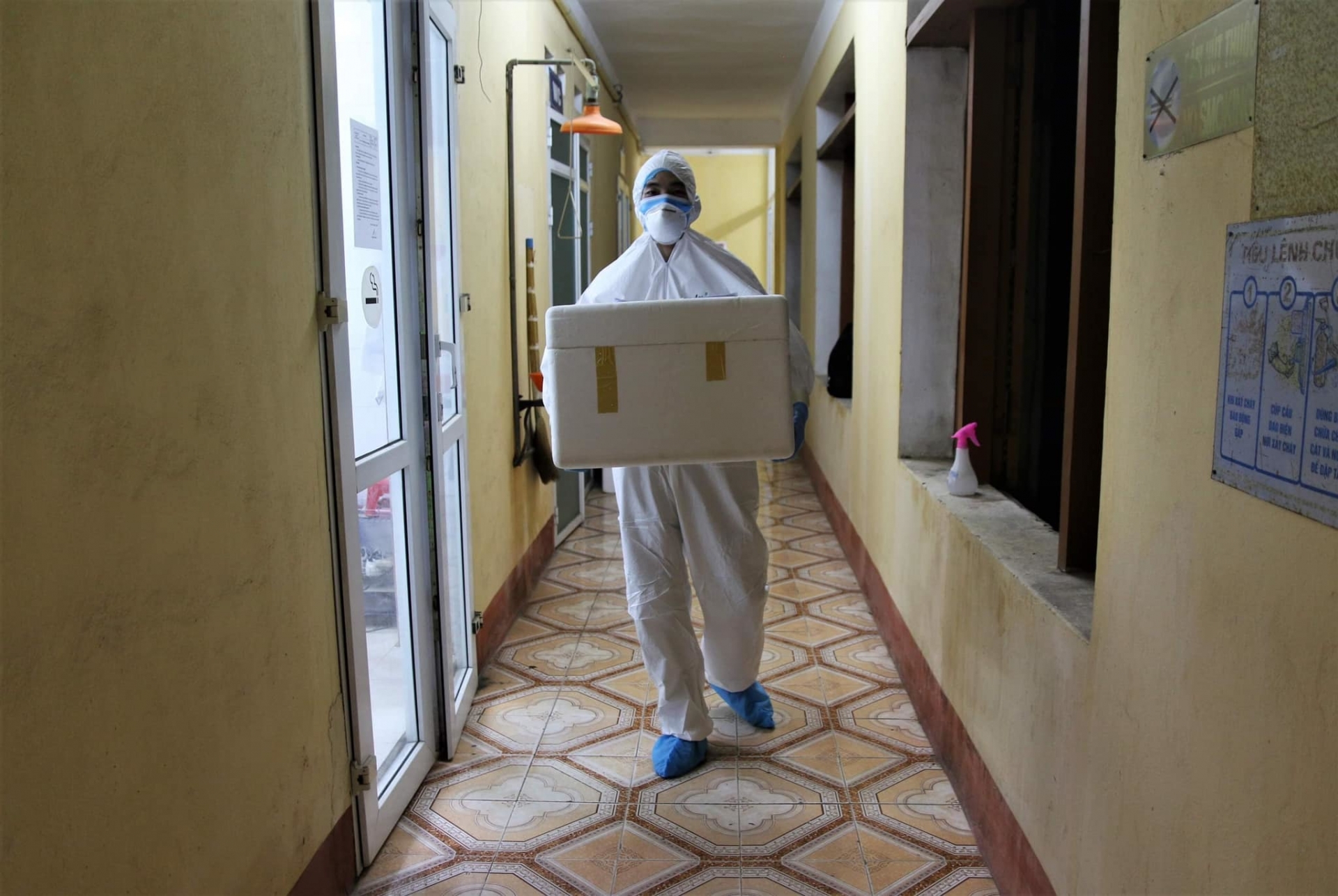 (Photo: Vietnamnet)
Ever since the novel coronavirus recurred in Hai Duong province, medical authorities and staff in Hai Duong Centers for Disease Control have been working against the time, pulling an all-nighter to bring out test results in the soonest time.
Every day, as many as thouands of samples are sent to the center, waiting for testing. The staff quickly carry the styrofoam containers to the sample separation room. Here, staff will conduct a test sample classification and code each sample from F1-F4.
Once labeled, the samples will be tested to see if they are positive or negative for nCoV. As reported by Vietnamnet, the samples are normally brought to the center at around 10 pm. Thus, the medical staff have no choice but to work all night to have all the samples sorted out and tested before 7 am the next morning.
Every step, every sample must be taken carefully. There's no room for error.
Testing samples are seen everywhere inside the room. With tired eyes after a long working shift, the staff are still meticulously filling out forms, arranging samples, etc.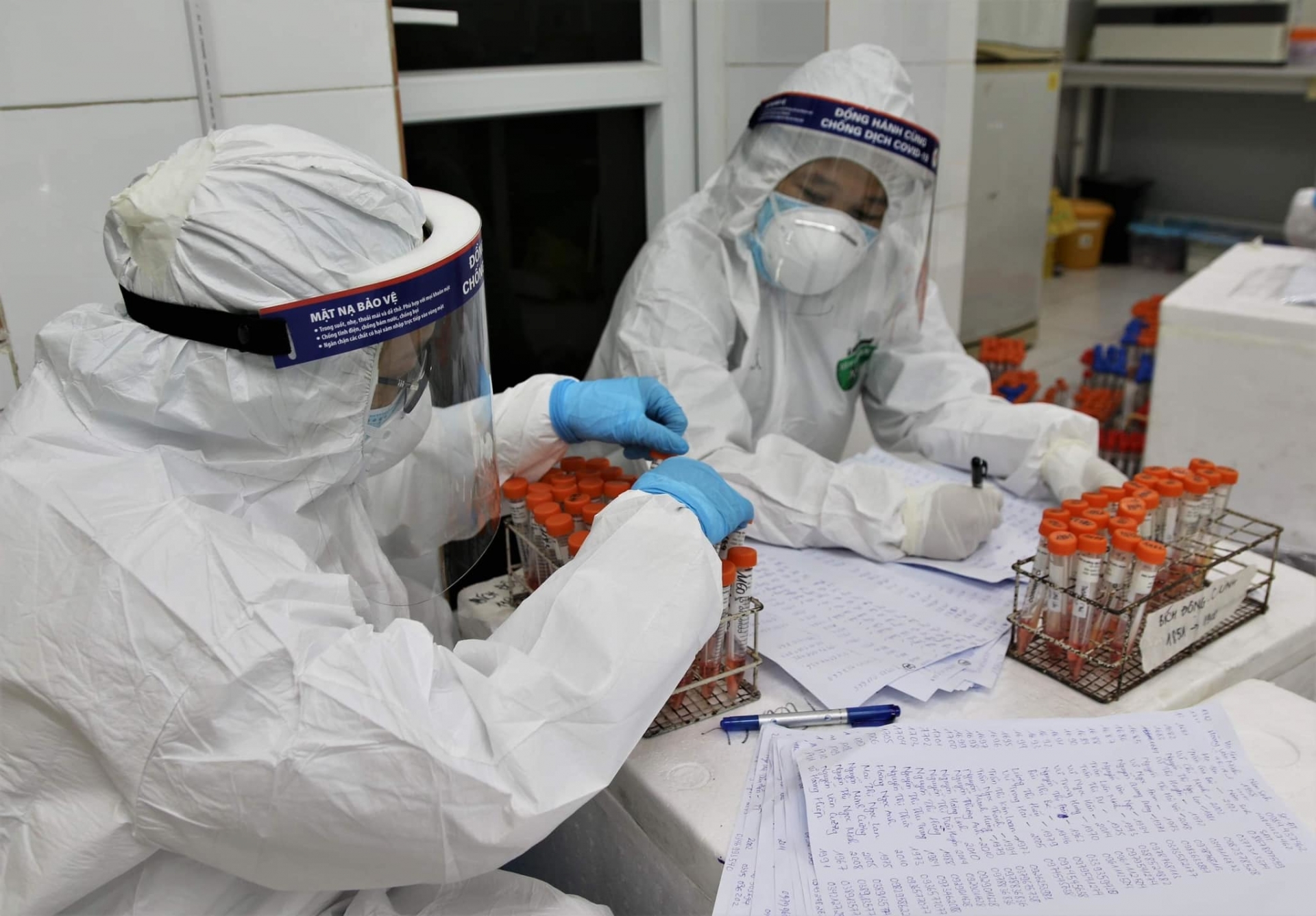 (Photo: Vietnamnet)
"As soon as we get the news, I and several colleagues immediately fled from HCMC to Hai Duong to help the province control the outbreak as soon as possible. It doesn't matter it's in the middle of the night or at noon, we must pull out all the stops", Nguyen Nhan Duy, who in charge of the anti-pandemic crew in Hai Duong CDC was quoted as saying.
"We all have family and our own business, especially as the Lunar New Year is drawing near. But we would put all these aside for the greater cause, which is the safety of the community", he added.
Meanwhile, Dang Hoang Duong, staff at the testing room, has been spending consecutive nights for extra shifts. Every day, after finishing the day shift at 5 pm, he and his team only have 3 hours to rest before a batch of thousands of testing samples arrives at 8 pm. The team continues to work on the samples through the night and could only take a short break at dawn.
"I could barely sleep a wink these days. For 4 days in a row, I could only have my eyes shut for 2 hours each", he recalled.
That said, no one would show their exhaustion. Most of the group members had experienced this before during the outbreak in Da Nang last August.
Dang Hoang Anh has been deprived of sleep for days (Photo: Vietnamnet)
"We got used to the highly intensive work like this before. However, there's something different this time as this is the first Lunar New Year we are away from family", Nguyen Pham Kim Ngan, from the southern province of Khanh Hoa said.
Pulling an all-nighter to speed up testing has become kind of a "pandemic rituals" of the medical staff here. Vu Thi Huyen hasn't had enough sleep at night for 9 consecutive days since the first cases detected in Hai Duong.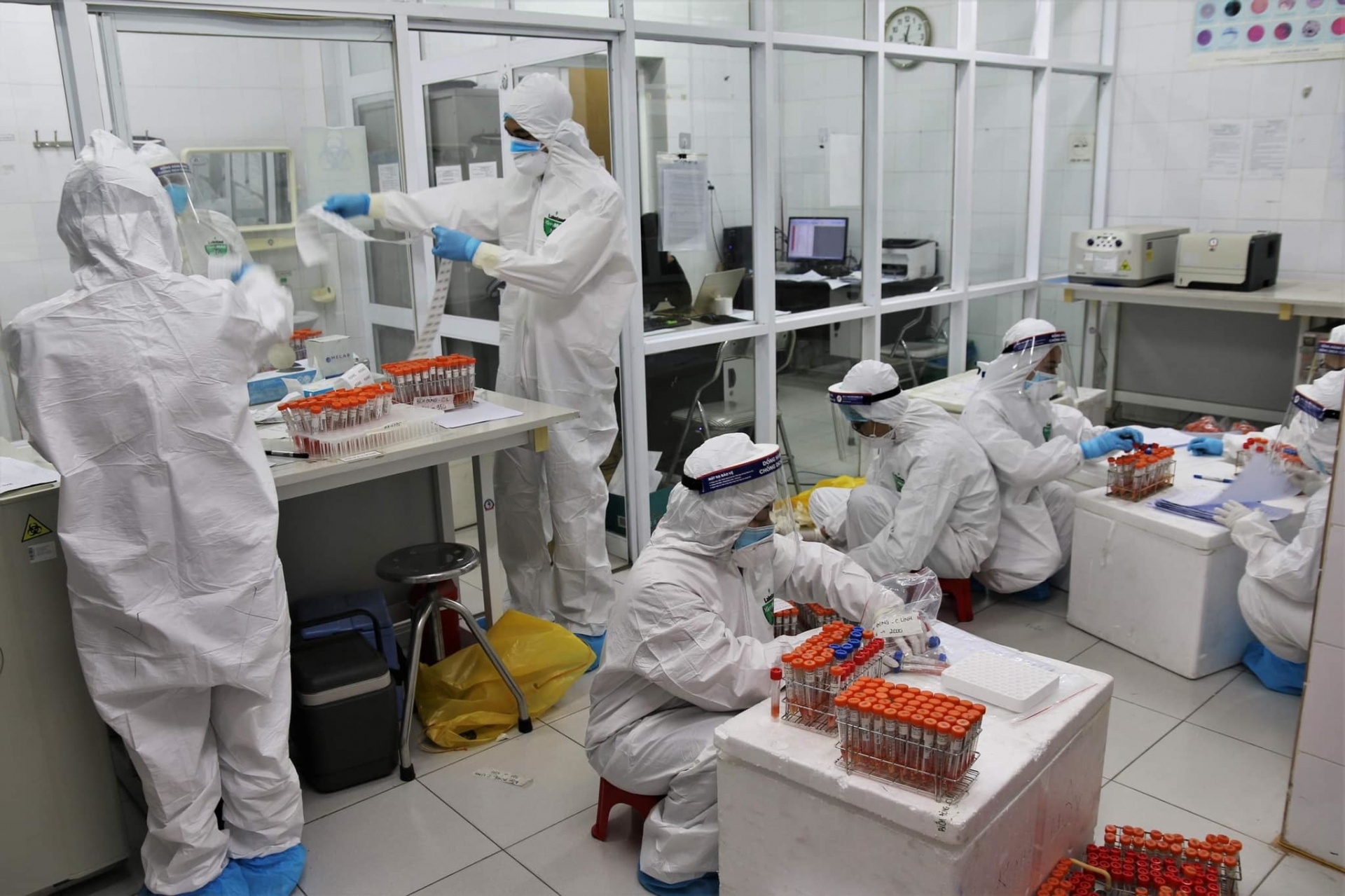 Thousands of samples are tested on a daily basis (Photo: Vietnamnet)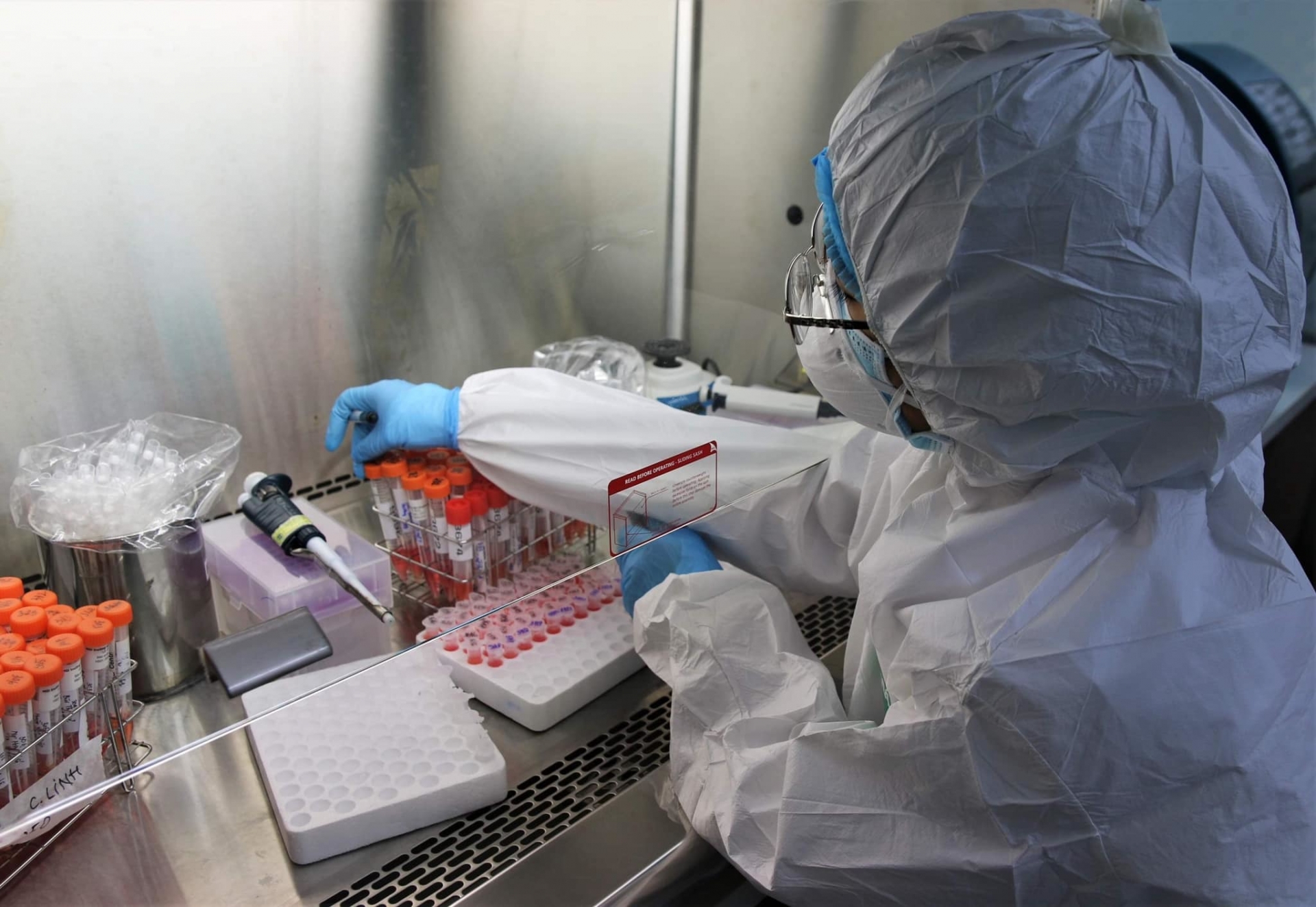 (Photo: Vietnamnet)
"We often work overnight so that local authorities could have statistical results of positive and negative cases at 7 am next morning", said the mother of an 11-month-old child who's been parting away with family for almost 3 months. "Every day, we run 3 shifts, each lasts for 6-7 hours. The rest of the day, we spend on eating, sleeping".
The silent dedication and sacrification of the "white blouse warriors" is a flicker of hope that Hai Duong province and all localities across Vietnam would soon stamp out the virus.
Jasmine Le