Vietnam COVID-19 Updates (Feb 5): No new cases found for first morning since 3rd outbreak
According to the report of the National Steering Committee for COVID-19 Control and Prevention, from 6 pm February 4 to 6 am February 5, Vietnam did not record new cases, both in the community and imported.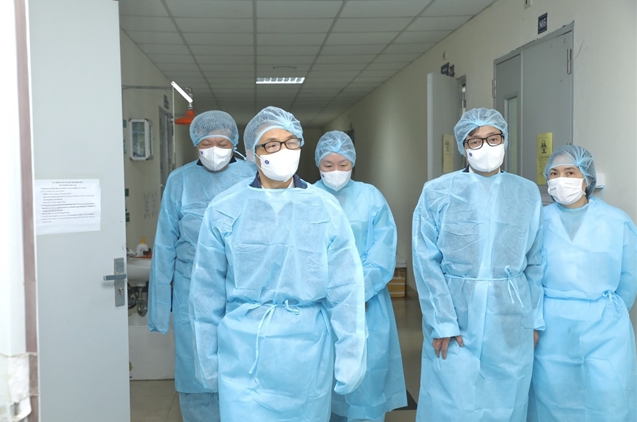 Photo: Vietnam News
9 cases in the last 24 hours
Nine more COVID-19 community infections were recorded in Vietnam on February 4 afternoon, raising the total to 1,957, according to the National Steering Committee for COVID-19 Prevention and Control. Of them, one is in the northern province of Hai Duong, two in northern Quang Ninh province, four in the Central Highlands province of Gia Lai, one in Hanoi, and one in southern Binh Duong province. All are linked to the latest outbreaks in Hai Duong province. Meanwhile, Vietnam did not record new cases, both in the community and imported from 6 pm February 4 to 6 am February 5.
Up to now, Vietnam has recorded 1,957 cases of COVID-19, of which 1,068 cases were caused by domestic infection. The number of new cases from January 27 is 375. According to the report of the Treatment Sub-Committee under the National Steering Committee for Disease Control COVID-19, 1,465 patients were declared cured; the number of deaths remains 35.
Among patients undergoing treatment, 10 have received their negative test results for the first time, 3 for the second time, and 2 for the third time. As many as 80,113 people are in quarantine for having close contact and passing through the pandemic areas.
Photo: Vietnam Airport
21 Vietnam airports to test all employees for Covid-19, five report negative results
Employees of all 21 active airports in Vietnam will be tested for Covid-19 in the coming days, the Airports Corporation of Vietnam (ACV) said Thursday. Vietnam has 22 airports, but the Van Don Airport of northern Quang Ninh Province has been closed since Jan. 28 after a group of employees was found infected with the coronavirus. It is set to reopen on Feb. 13.
The employees of five airports - Tan Son Nhat in HCMC, Cam Ranh in central Khanh Hoa Province, Can Tho in the eponymous Mekong Delta City, Vinh in northern Nghe An Province, and Lien Khuong in the Central Highlands' Lam Dong Province - have already been tested and found all negative, an ACV representative said Thursday.
Sixteen other airports - Noi Bai, Da Nang, Phu Quoc, Cat Bi, Phu Bai, Buon Ma Thuot, Phu Cat, Pleiku, Chu Lai, Tho Xuan, Dong Hoi, Tuy Hoa, Con Dao, Dien Bien, Rach Gia, and Ca Mau - will have their employees tested in the coming days by local Centers for Disease Control (CDC). Hanoi's Noi Bai Airport will have the highest number of employees tested, around 3,200 people, the representative added.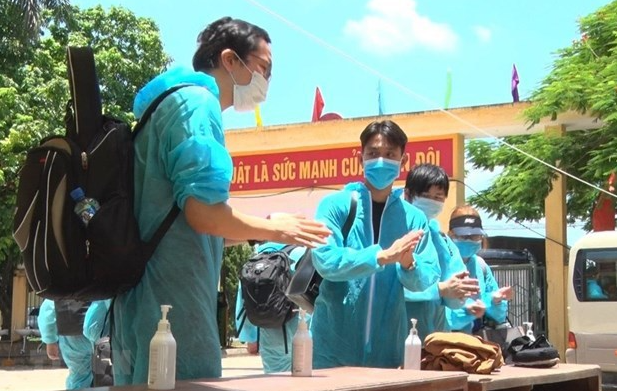 Photo: Vietnam Plus
14-day quarantine continues to be applied on people entering Vietnam: Spokesperson
The fourteen-day quarantine will continue to be applied on foreign experts, investors, entrepreneurs, management officials, and Vietnamese entering Vietnam from other countries, said Foreign Ministry's Spokesperson Le Thi Thu Hang at the ministry's regular press briefing held online on February 4.
Amid the complicated developments of COVID-19 recently, Prime Minister Nguyen Xuan Phuc has issued a decree on a number of urgent measures on COVID-19 prevention and control, while the Government Office has released a notification on the PM's conclusion at a cabinet meeting on the matter, she noted.
In the documents, the PM asked authorities of localities to promptly direct the control of the pandemic in a super-fast manner, while strengthening efforts to thoroughly extinguish the pandemic, taking samples for large-scale COVID-19 testing, and the strict implementation of the 21-day quarantine policy, said the spokesperson.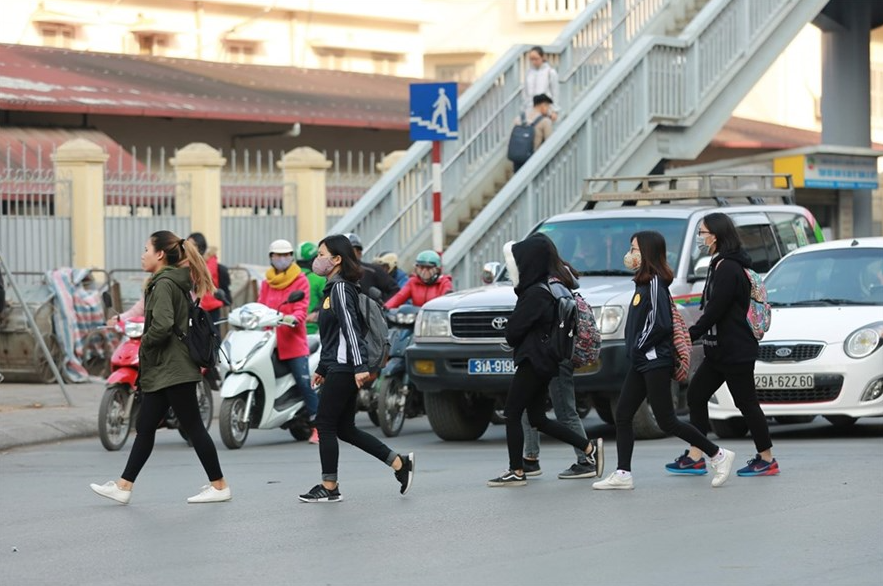 Photo: Lao Dong
Updates on preventive measures of Vietnam's localities
Quang Ninh expands COVID-19 testing on risky groups: According to the Director of the Health Department of Quang Ninh Nguyen Trong Dien, the locality has traced 81,698 people related to COVID-19 cases down to the F4 level and discovered 42 infections. Currently, the province has completed testing on 36,267 people while speeding up the tracing of people having a high risk of infection, and improving its testing capacity.
As scheduled, on February 4 afternoon, all pandemic-hit areas in Quang Ninh will take samples of local elderly people with underlying diseases, drivers working on their own or for private transport firms, supermarket workers, traders at wet markets, medical staff, and in-patients in hospitals and staff at quarantine facilities for testing, he said.
Hanoi orders distancing in cafes, restaurants: Chairman of Hanoi People's Committee Chu Ngoc Anh has just signed Directive 03 requesting districts and departments to drastically implement COVID-19 prevention and control measures in the new situation. As for food and beverage businesses, where bears a high risk of infection, it is necessary to ensure a minimum distance of 2m between people or keep a distance of 1m and a shield between seats.
Deputy PM Vu Duc Dam, who is also head of the National Steering Committee for COVID-19 Prevention and Control, stressed that Hanoi must prevent the pandemic from spreading to ensure local people can have a warm and happy Lunar New Year holiday. He urged people in Hanoi and nationwide to strictly follow epidemic prevention measures, noting that if all markets, supermarkets, shopping centers, and factories observe relevant regulations, the COVID-19 pandemic will be contained.