Smart Tips To Save Your Money For A Warm Christmas
Christmas is one of the holidays that are considered costing a huge amount of money on food, gifts, preparation, etc. That is why it is important to keep your budget on track and save each penny with these smart tips.
Christmas is a fun time, and you wish nothing more than to spend your time enjoying it with your families and friends. But it can also be financially problematic, as Christmas is considered one of those holidays that cost you a lot of money for gifts, food, preparation, etc, that's why you are advised to always keep small savings in case your main source runs out. Planning, budgeting, and tracking your spending is the best way to have a brilliant time without giving yourself a financial hangover.
How much do people spend on the Christmas holiday in the US?
Photo: Getty Images
In 2021, consumers in the United States expected to spend approximately 886 U.S. dollars on Christmas gifts on average. This is more than what Americans were thinking of spending on gifts in the past 20 years.
The Christmas or holiday season is the single most critical sales period of the year for many retailers: this period includes days, such as Thanksgiving and Black Friday, and an increasing amount of Americans shop online during this busy time. With spending via desktop reaching approximately six billion U.S. dollars, the most popular day for online shopping was Cyber Monday in 2020.
Christmas is a public holiday in the United States and is celebrated on December 25th each year. It is known as a big economic stimulus for many people to purchase Christmas gifts for their beloved family and friends. After Christmas and New Year's Eve, retail sales usually peak again in January as many people redeem their received Christmas gift cards and vouchers. In fact, in 2021, roughly three-quarters of U.S. consumers planned to buy gift cards or gift certificates for others. It is a popular gifting option that was also commonly purchased online last year, according to Statista.
Tips to save money for your Christmas
1. Plan your meal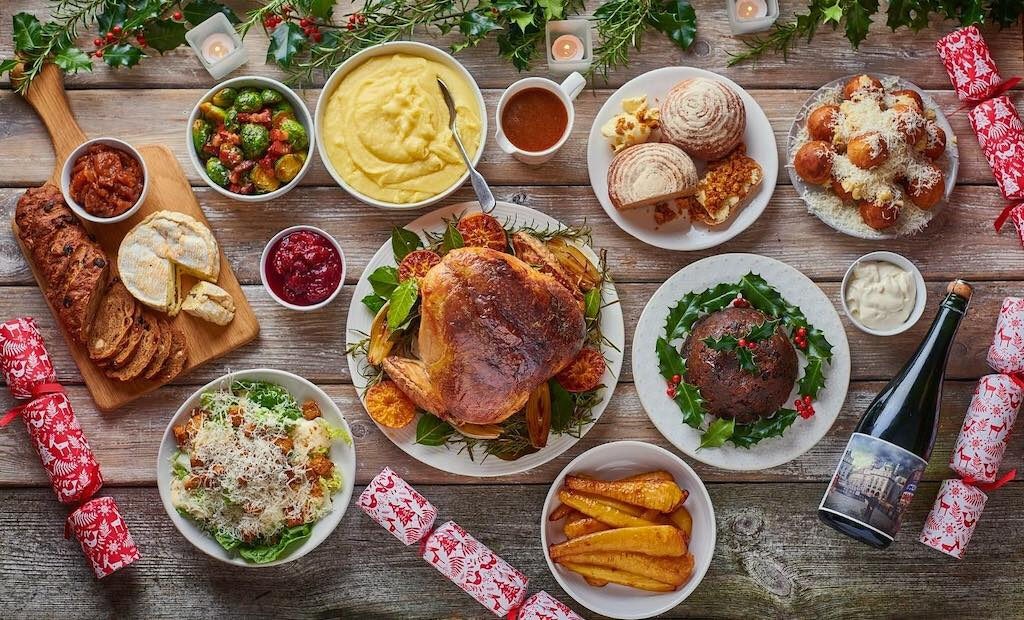 Photo: The Upcoming
Don't be duped into buying more food than you need. If a 'buy one, get one-half price' offer is genuinely good value for you, go for it, but if you don't actually need two of the item, avoid! At Christmas, everyone tends to over-cater on the food front. We love the food portion calculator at WRAP's website - it's ideal for working out quantities. Swapping branded products for own-brand can make a significant difference to your weekly food bill, too.
2. Look for deals early
The early bird gets the worm—and the deal too. There are plenty of end-of-summer, back-to-school and economy-stimulating sales going on these days, so keep your eyes peeled. You never know what you might find after a little digging. Be on the lookout for stocking stuffers, end-of-season clothing and deals on those more expensive items like electronics.
Another good reason to get your shopping done earlier this year? Shipping time. It's no secret that a lot of people are shopping online these days (and even more thanks to the pandemic). Online holiday sales in 2020 were up 24%.5 And things will probably be like that again this year. With the virus still out there, more people than ever will be doing their Christmas shopping online, and that means you'll have to wait longer for it to arrive at your front door. So don't wait till the last minute to tackle your Christmas shopping—you don't want to pay for expedited shipping.
3. Don't buy unnecessary Christmas gifts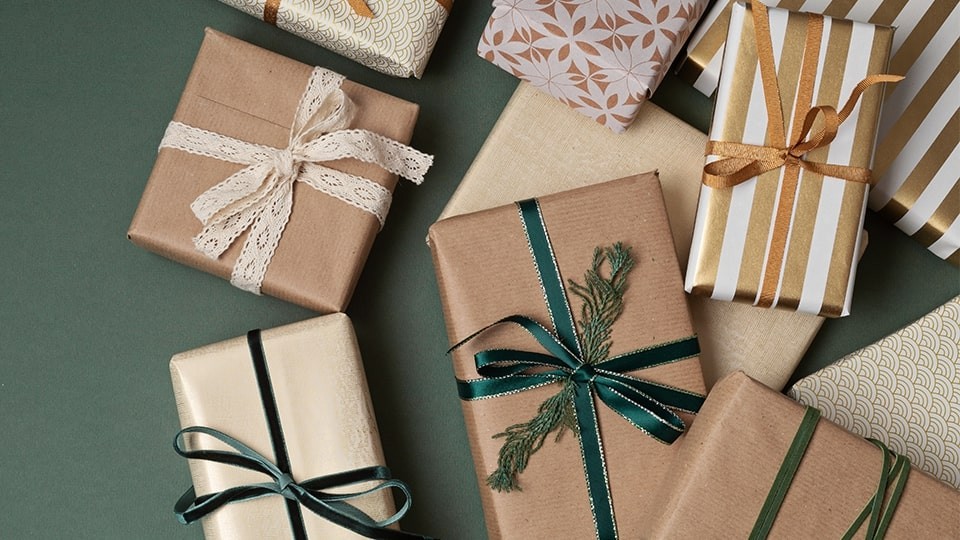 Photo: StyleCaster
Research by ING found A$400 million worth of unwanted presents were gifted in Christmas 2018, comprising about 10 million items.
Topping the list were novelty items (51%), candles (40%), pamper products (40%), pyjamas or slippers (35%) and underwear or socks (32%).
Charity groups are inundated with unwanted goods directly after Christmas. Not all of these are resold – charities reportedly send about 60,000 tonnes of unwanted items to landfill every year.
This waste comes at a huge cost, not only to household budgets but also to the environment. Recent research on the topic is hard to come by, but in 2007 researchers from the Stockholm Environment Institute examined consumption over the festive season, and found 80kg of carbon dioxide per person could be saved if unwanted gifts were not purchased.
There are lots of ways to give a gift without hurting the planet. And since the COVID-19 pandemic forced many activities online, the options are even greater. Here are a five options:
Virtual and digital gifts: these range from electronic gift vouchers that allow the receiver to buy what they really want, to subscriptions to streaming services, audiobooks and even virtual bouquets.
Due to COVID, virtual travel, which began for many as a temporary measure, may now be around to stay. Or you could gift a virtual Christmas event such as cooking classes, cocktail-making experiences and virtual craft workshops.
Give an experience: Experiences are events such as concerts, jet boating, spa treatments or a romantic evening cruise. Research shows experiential gifts contribute more to consumer happiness than material purchases.
Giving experiential gifts also strengthens social connections between givers and recipients.
Regift: Regifting, if done thoughtfully, can be a great way to avoid unwanted presents ending up in landfill.
Go handmade: Handmade gifts are unique and help forge a connection between the giver and the receiver. And even when you purchase the handmade gift rather than make it yourself, research shows recipients usually perceive that the gift symbolically contains "love".
Upcycle: Upcycling prolongs the life of old objects by creatively reshaping them into new products. For example, an old jar might become a hanging plant pot, or a reclaimed door might be repurposed as a table top.
4. Have a DIY Christmas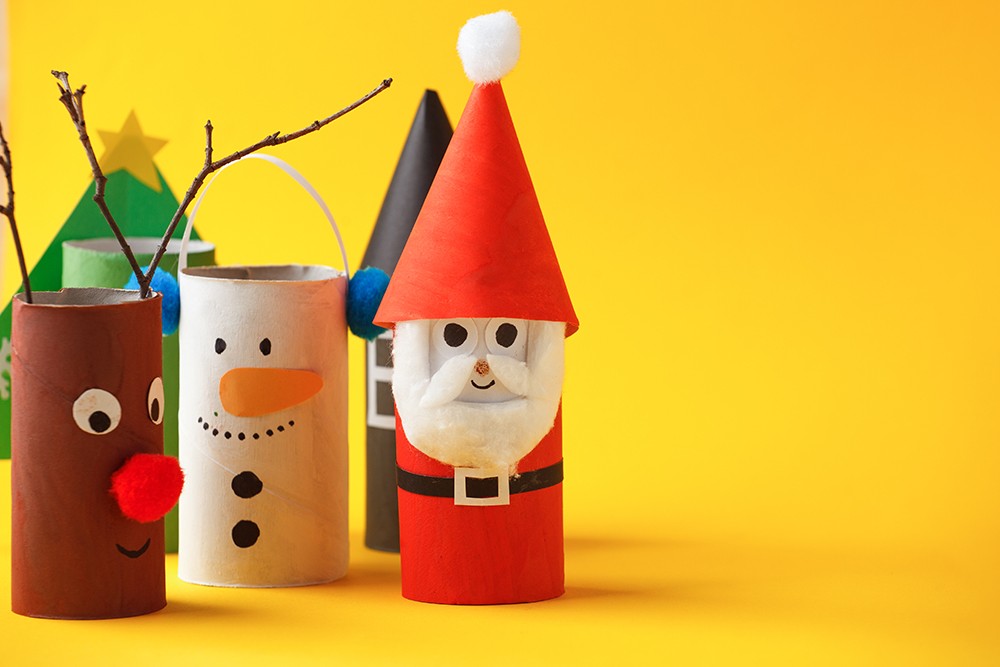 Photo: Wave FM
Hop onto Pinterest or Instagram to get some ideas for crafts that you can give as DIY Christmas gifts. Searching for them now gives you plenty of time to buy the materials and put the effort into creating something that has just the right touch. Even better, you have time to start over in case your first attempt looks more like a Halloween decoration than a Christmas gift—it happens to the best of us.
Homemade ornaments can be a real splendor and fun to make during the holidays. Most people enjoy gifting or giving the homemade ornaments, especially tree ornaments. It can also be very beneficial making the ornaments at home for several reasons. For instance, the homemade Christmas ornaments are good to build family bonds and memories. They, however, take a lot of time and effort to make. Therefore, everyone comes together to make their creations. From children to parents, aunts, and friends. Once they are all made and beautiful, everyone will have something to be proud and impressed of. Apart from the beautiful ornament as the result, it also comes priceless memories that everyone will keep for years to come. Everyone coming together to make Christmas ornaments brings the Christmas cheer, filling the house with laughter and love. Still, giving a homemade Christmas ornament as a gift is timeless and very personal.
5. Be smart about delivery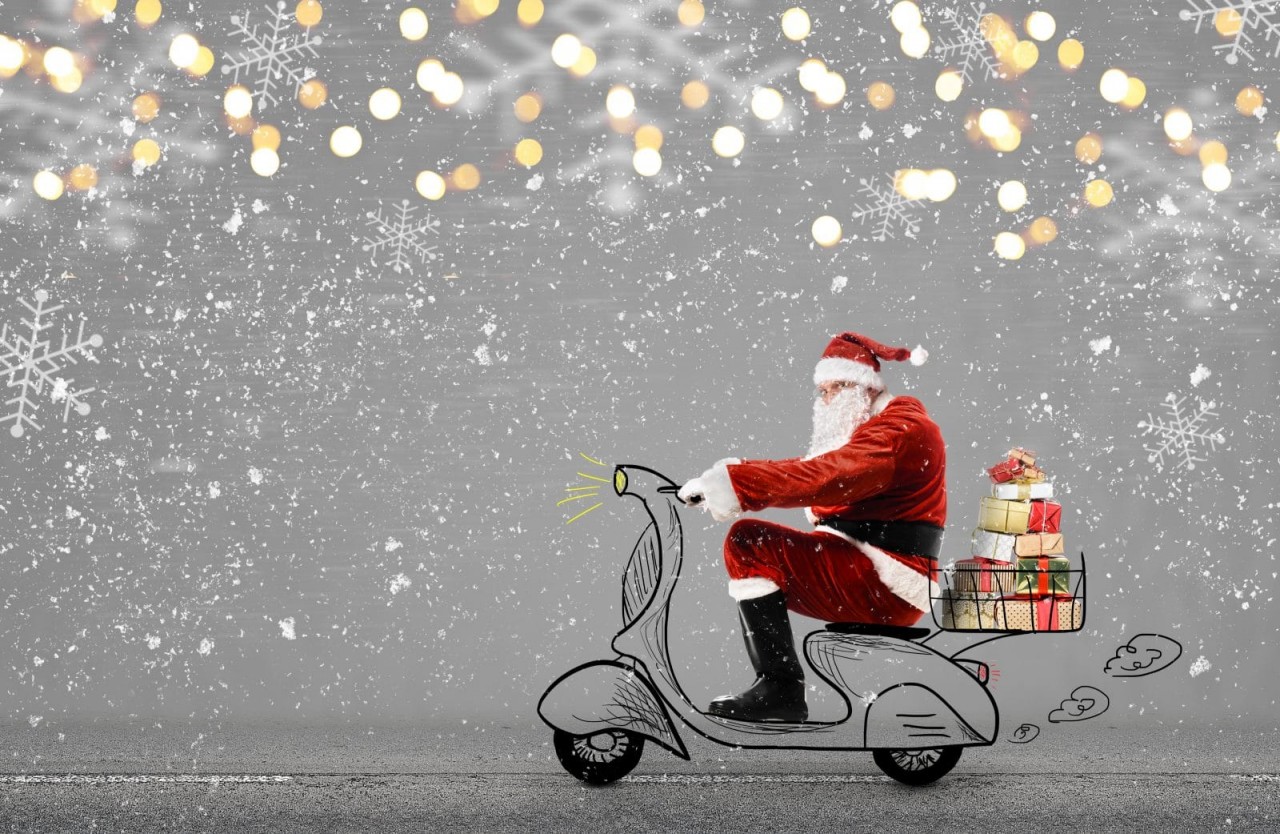 Photo: Igloo Surfaces
Paying delivery fees can really add up. A delivery pass, where you pay an up front fee for deliveries from your favourite supermarket, may work out cheaper. Alternatively, sign up to Amazon Prime just for a month over Christmas but remember to cancel before the 30 days are up.
6. Stick to your budget
Once you've set a budget, keep track of your spending and you're less likely to overspend. Whether it's by using a notebook, an app on your phone or an excel spreadsheet on your laptop, choose a system that works for you. Create an email folder for receipts and get them emailed to you. Better still, create a separate email account for spending so you don't get overwhelmed by marketing emails.
7. Buy generic brands
If you're an avid fan of a certain cereal, snack or yogurt brand, see if you can give the generic brand a try for a little while. Small tweaks like these can really make a difference when it comes to hitting your Christmas savings goal.
If you go completely generic for just 10 meals over the course of two months, you could cut more than $50 from your grocery bill! Even if you aren't ready to buy all generic all the time, just buying generic staple items like milk, juice, spices, flour, sugar and produce can help you save a bundle. The small changes really add up!
8. Before borrowing, look at where you can cut costs
If making ends meet over Christmas looks like it will still be a struggle, be honest with close friends and family; they will be happy to take a rain check on presents or plan something special together in the Spring. You may not have managed to save up for Christmas this year as much as normal, but who has? If you need a credit card, make sure it's one that offers zero percent interest on purchases and that you pay off the balance as soon as possible.
9. Use your "under budget" money
An easy (and sneaky) way to save money for Christmas is to use your "under budget" cash. When you come in under budget on monthly expenses like groceries or clothing, take the difference and stash it away in your Christmas savings. That $10 here and $15 there can add up in a flash. Plus, it gives you one more reason to look for bargains and check for a better deal in your daily life—like, oh, say insurance. Are you shelling out too much each month? Have one of our endorsed local providers check your insurance rates and you could save $700! That's enough to cover plenty of Christmas shopping.