Social Distancing at Home: What Do Young People Eat?
During the days at home under Directive 16, many young people, especially single people, had interesting experiences with their meals when the shops were closed.
Many young people have learned how to cook at home during the social distancing. Photo: Thanhnien
It has been more than a month since the application of Directive 16 in Ho Chi Minh city, due to being unable to go out and restaurants not serving, many young people cook by themselves, so there are many different "levels" of meals: From rich and diverse to extremely simple.
Make your own favorite foods
In these days, Tran Thi Thu Diem (28 years old, working in the international import-export industry in Binh Thanh district, Ho Chi Minh city) often cooks for herself at home more than before. She believes that cooking for herself helps save costs and ensures safety for herself and those around her.
This season, Diem often cooks dishes such as: braised meat with eggs, chicken with lemongrass, braised ribs with pepper, fried bitter gourd with eggs, and also tries to cook beef noodle soup to eat at home.
"I can still cook most of the dishes I like, but there are a few limitations. Partly due to limited travel, it is not possible to go out to buy ingredients. The other part is because the ingredients in markets and supermarkets are not as diverse as before. However, overall, I still feel better when I cook at home," Diem said.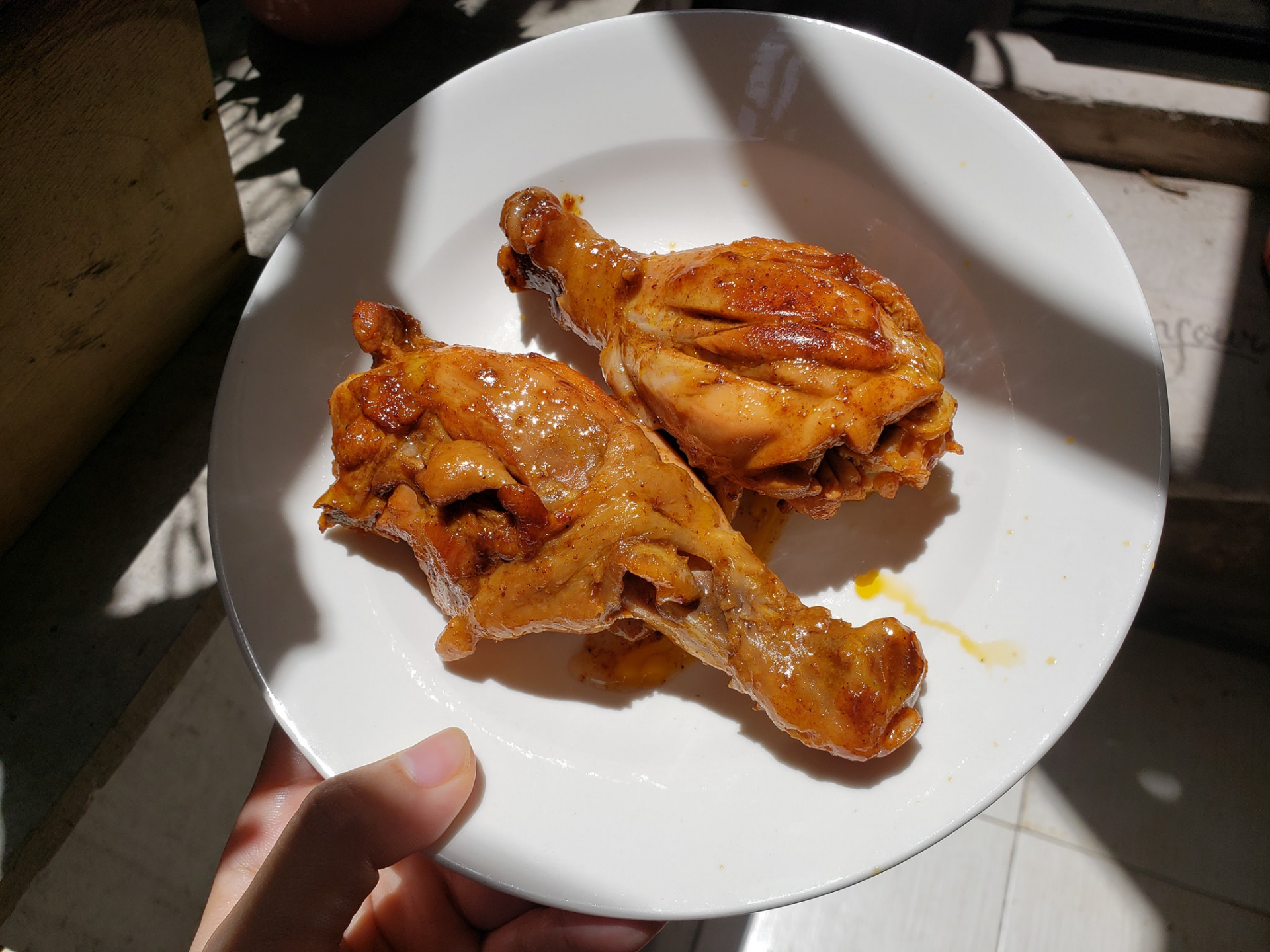 After many failed attempts, they finally cooked for themselves. Photo: Thanhnien
Dang Cong Trinh (29 years old, living on Cao Lo street, district 8) admits he is a street coffee enthusiast. However, since the day Ho Chi Minh city implemented the social distancing order, he stayed at home to practice making iced coffee and iced milk coffee.
"I love coffee, I can drink a few cups a day, but because of social distancing, I can't buy drinks outside. Since then, I have had the opportunity to make my own and understand more about this drink. I find that if you make your own coffee, you can also save money, limit the use of single-use plastic, straws (if you buy it to take away), drinking at home also has its own interesting things, "said Trinh.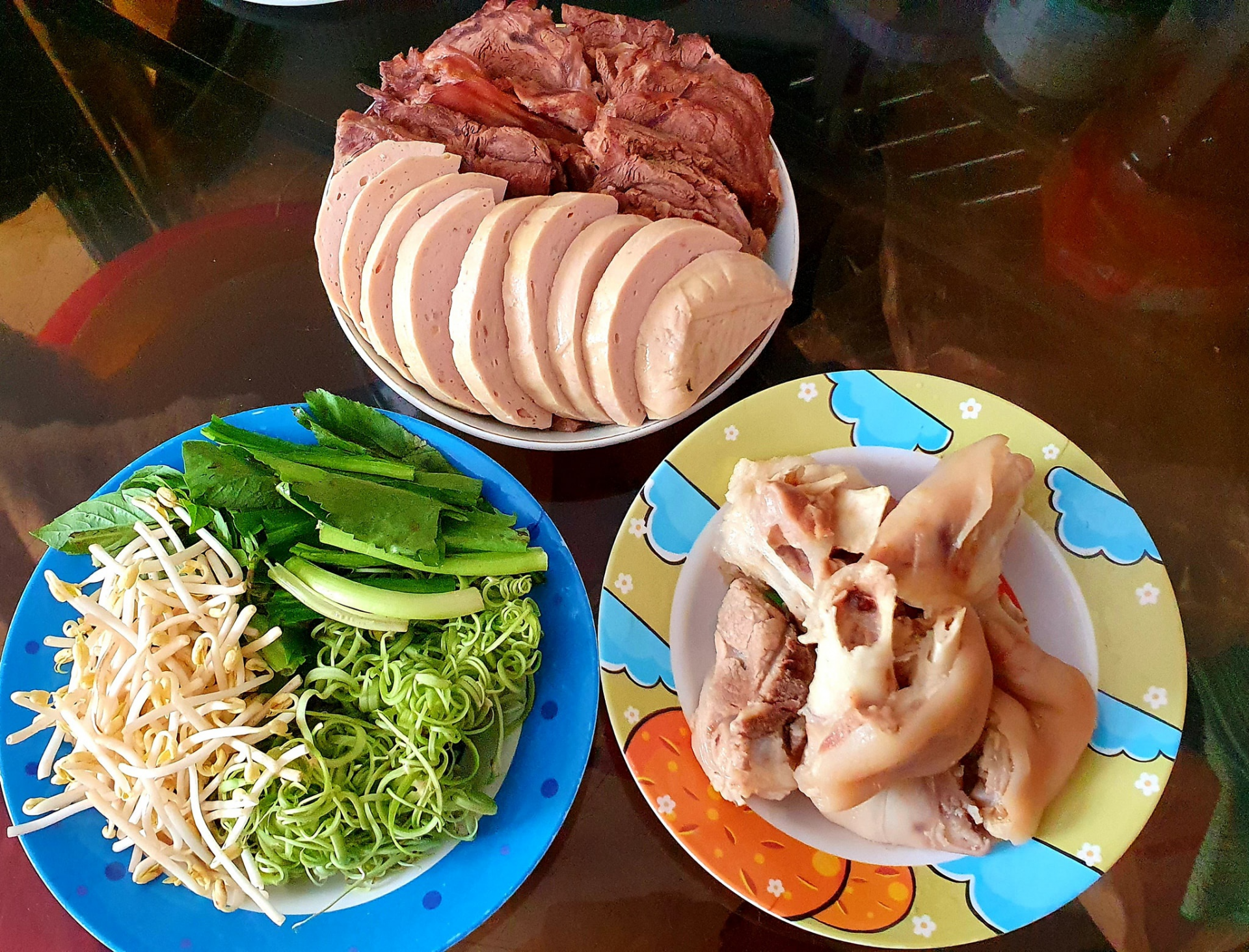 Cook your own favorite food at home. Photo: Thanhnien
However, Trinh always wished that Saigon would return to normal soon, to enjoy a cup of coffee on the street. He believes that coffee is not simply a drink, because going to drink coffee is also about learning the culture, discovering the places to understand more.
Continuous instant noodles and eggs
Bui Hoang Long (living in Chu Van An street, Binh Thanh district) said that during this social distancing period, he has "befriended" with instant noodles for nearly 2 months now. He lives in a motel room, so he doesn't have many personal items as well as kitchen tools.
Every meal, Long usually goes out to eat or buys to take home and now he has to buy instant noodles to reserve and eat gradually during the days of social distancing. Three meals a day, Long eats instant noodles.
At the beginning of July, because he was too bored of noodles, Long sought to improve his meal, asked for rice from a charity rice shop, and found a way to buy vegetables to eat.
"Noodles are like my main dish during this social distancing period. Now I eat instant noodles every 2-3 days. I can't forget instant noodles in my life," Long said.
When there are no pots and pans in the motel room, and they don't know how to cook, many young people eat instant noodles. Photo: Thanhnien
Nguyen Quynh Hoa (20 years old, Tang Nhon Phu B street, Thu Duc city) said that her apartment block was blocked, so eating and drinking conditions were limited. Hoa eats food that the family still has in reserve or food support from outside the blockade area.
Hoa said, "If I have eggs, I cook eggs, and when I have meat, I cook meat. Sometimes when my neighbors give me vegetables, I cook vegetable soup. I think that's also very lucky because there are many people suffering more than me."
However, Hoa said that at this time, she "makes friends" with eggs almost every day. She changes dishes every day such as fried eggs, boiled eggs or omelets as a change of form to reduce boredom during the days at home under Directive 16.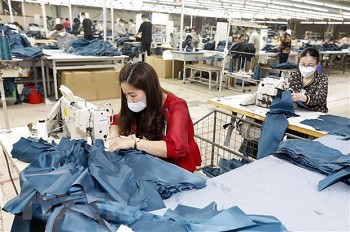 Friendship
Vietnam's economy will grow by 6.6% this year and at a similar rate in 2024, according to a report released recently by the Organisation for Economic Co-operation and Development (OECD).