Some numbers show how Trump leads the US during his presidency
During his time serving as the US president, Donald Trump has made lots of decisions that changed the US from new policies, trade deficit to pandemics that are all told in numbers.
AP published a list of numbers reflecting how Donald Trump's decisions have changed the US during his presidency.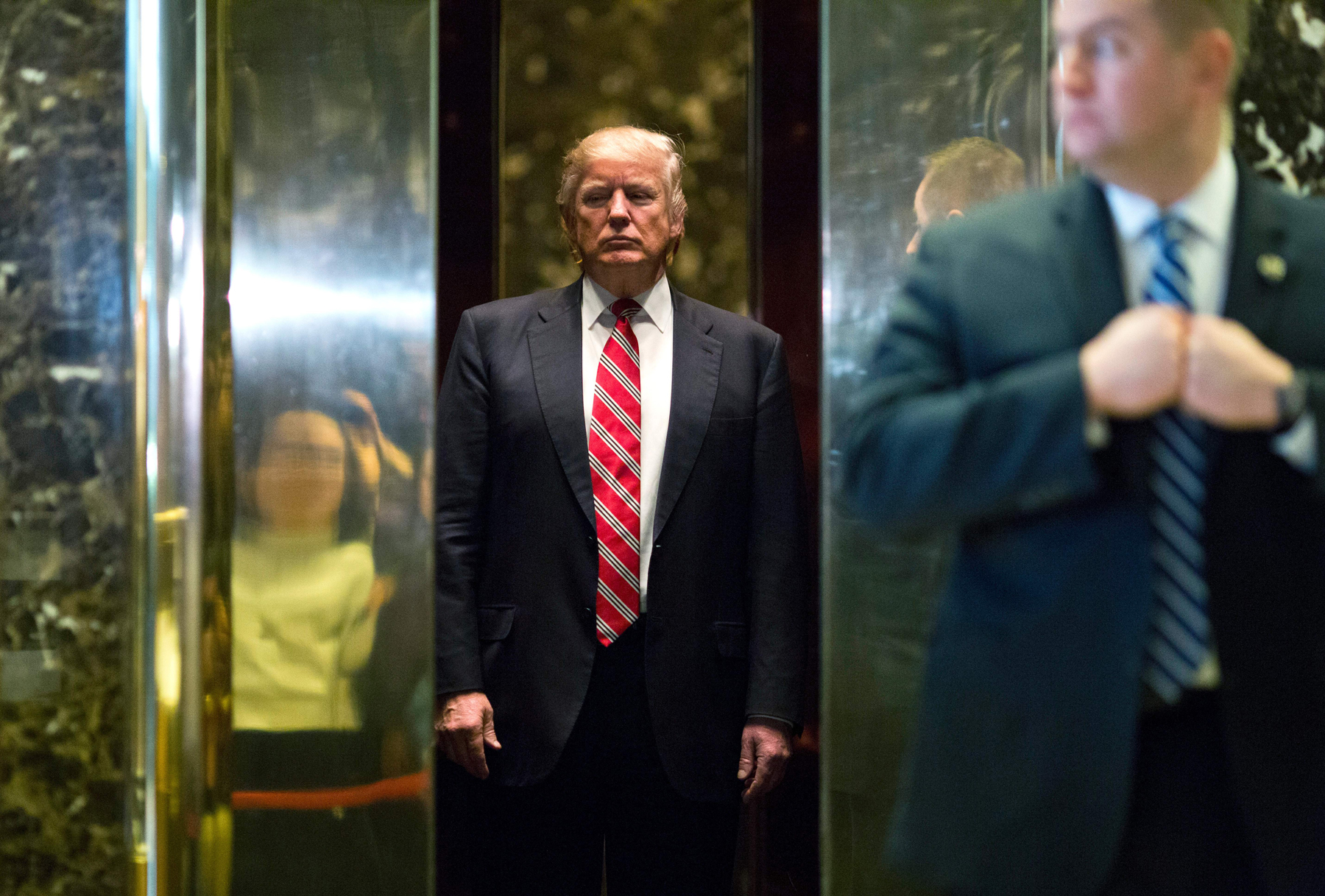 US President Donald Trump. Photo: Rolling Stone.
—325,000 and counting: Number of U.S. deaths attributed to COVID-19.
Covid-19 hospitalization numbers across the US are already at record levels. On Sunday, the country recorded its fourth-highest number of hospitalizations with more than 118,720 Covid-19 patients nationwide, according to the Covid Tracking Project.
This is the 26th consecutive day that the US has remained above 100,000 current hospitalizations. All of the five highest days for hospitalizations have been in the last week.
Another surge of cases and hospitalizations will, inevitably, mean more deaths -- on top of an already devastating death toll.
—6: Coronavirus vaccines being developed and-or distributed under Trump's Operation Warp Speed program.
Operation Warp Speed's goal is to produce and deliver 300 million doses of safe and effective vaccines with the initial doses available by January 2021, as part of a broader strategy to accelerate the development, manufacturing, and distribution of COVID-19 vaccines, therapeutics, and diagnostics (collectively known as countermeasures).
—2: Coronavirus vaccines — by Pfizer and BioNTech, and a separate one by Moderna — that U.S. regulators approved in 2020 for emergency use.
The director of the US Centers for Disease Control and Prevention accepted the recommendation of the agency's vaccine advisory committee, clearing the way for Pfizer and BioNTech's vaccine to be administered in the US.
This CDC advisory group had previously recommended that health care workers and residents of long-term care facilities should be the first to receive a vaccine when it receives EUA. The first shipments of the vaccine will be limited, so states will have to prioritize who should receive the vaccine first.
The CDC is considering a four-phase plan to distribute vaccines. Phase 1a would be followed by Phases 1b and 1c, which could include essential workers at high risk of infection, other emergency personnel and people with underlying conditions who are at a higher risk of Covid-19 complications and death.
At this time, the federal government has secured just 100 million doses of Pfizer's vaccine, though it's possible a deal could be made to secure more.
It's important to note, however, that Pfizer's vaccine requires two doses administered several weeks apart to reach 95% efficacy. So 100 million doses would vaccinate half the number of people.
0: Comprehensive health care overhaul plans Trump introduced despite repeated promises to replace the Obama-era Affordable Care Act with a plan that would cover everyone at a lower cost.
The Affordable Care Act (ACA) provided coverage to over 25 million uninsured people and protects millions more with preexisting medical conditions from being denied coverage or charged higher premiums. While opponents of the ACA were unable to repeal the law wholesale in Congress, the Trump administration damaged the law through regulatory efforts, executive order and legislative action, according to Brandeis Now.
Under the Obama administration, these "skinny plans" were meant to be short-term options of three months or less to help people transition between plans. Trump's rules allow these cheap, less-than-full coverage plans for 364 days with the opportunity to renew for three years, effectively undercutting the market for the standard, more robust type of insurance.
A second Trump administration is unlikely to have the 60 votes necessary in the Senate for full repeal, but continuing these types of waivers and neglect could put the ACA on life support.
A Biden administration could reverse much of what the Trump administration did through executive order, regulatory changes and appointing people in the Department of Health and Human Services who would care about the law.
However, Biden would need Congress to take additional steps to reinstate the individual mandate, add a public option to state marketplaces, or bolster subsidies to make health insurance truly affordable for middle-class families.
3: Justices added to the Supreme Court, establishing a solid 6-3 conservative majority.
221: Federal trial-level and appeals court judges added to the judiciary.
$3.1 trillion: 2020 budget deficit, the largest in dollar terms in U.S. history. Trump had pledged during the 2016 campaign to eliminate the gap between federal spending and revenue. Tax cuts Trump enacted in 2017 contributed to the imbalance, and it ballooned further after Congress passed $2.4 trillion in economic relief earlier this year to help unemployed workers, business owners and others weather the financial fallout from the coronavirus pandemic.
3: In-person meetings with North Korean leader Kim Jong Un (in Singapore, Vietnam and the Korean demilitarized zone).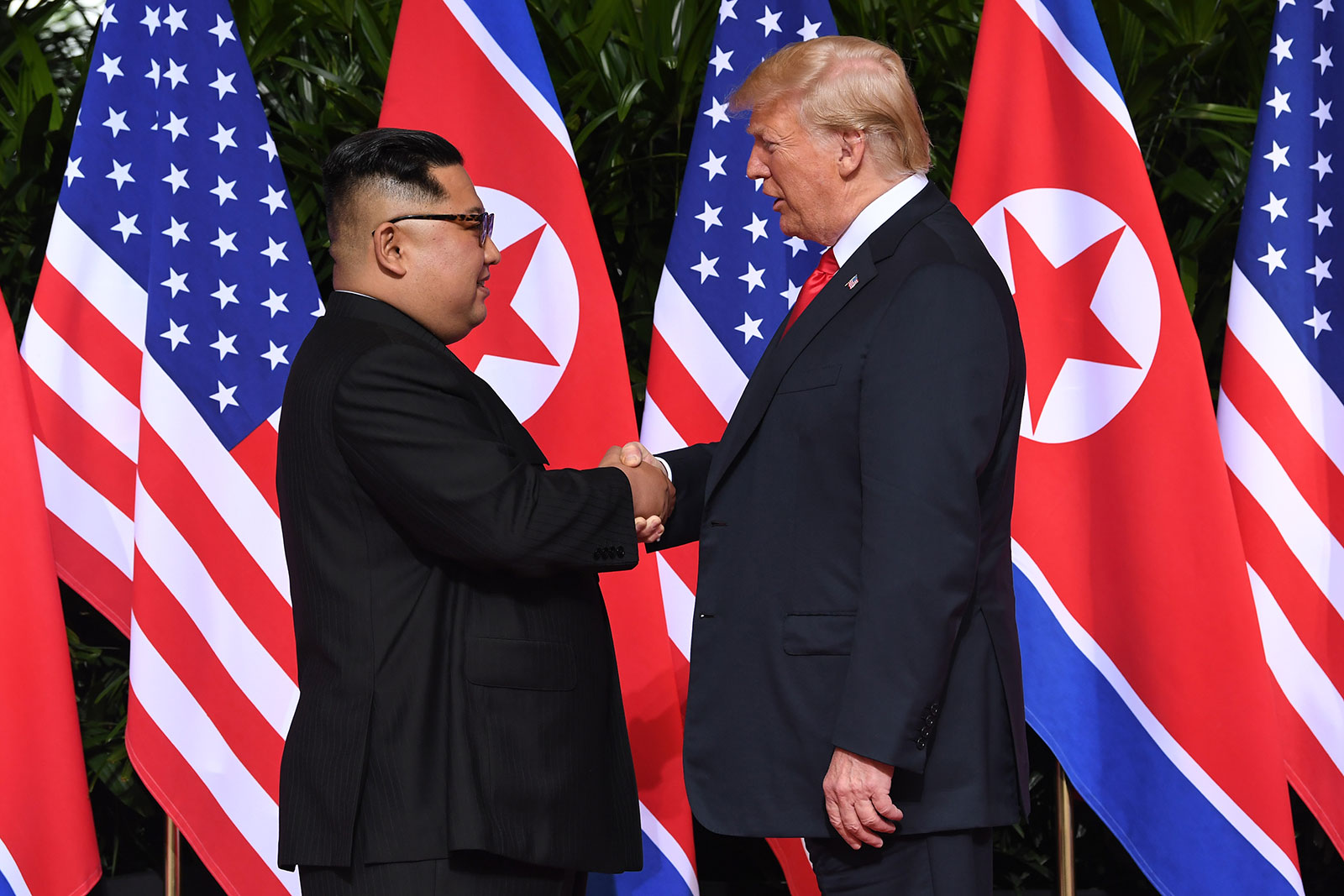 Donald Trump is the first sitting US president to step into North Korea. Photo: CNN.
Donald Trump Trump met North Korean leader Kim Jong Un three times, becomes first sitting U.S. president to step into North Korea.
$21 trillion: Federal debt in December, when it exceeded the size of the economy for the first time in history outside World War II.
4: Men who served as acting secretary of defence , the most in any administration.
39%: Trump's average approval rating among American adults in AP-NORC polls over the course of his presidency. Assessments of Trump's performance were remarkably stable, compared with his recent predecessors, ranging from a low of 32% to a high of 43% in AP-NORC polls.
1 billion: Barrels of oil and gas pumped from federally managed lands in 2019 as the administration sped permits and opened wilderness and other areas to the industry.
$135 billion: Expected growth in the defence budget under Trump. President Barack Obama's final defence budget for 2017 totalled $605 billion; Trump's final defence budget for 2021, approved by Congress in December, totalled $740 billion. Trump vetoed the bill citing various reasons, but Congress had enough votes to enact the bill over his objections.
4: International agreements Trump pulled the U.S. out of: Iran nuclear deal, Paris climate agreement, Open Skies Treaty and Intermediate-Range Nuclear Forces Treaty.
13: Federal executions scheduled since July, when the administration resumed putting inmates to death after a 17-year hiatus, making Trump the most prolific execution president in more than 130 years. Federal executions will be carried out until just before the Jan. 20 inauguration of President-elect Joe Biden.
1: New branch of U.S. military: the Space Force.
15%: Drop in trade deficit with China between January-September 2020 and a year earlier. This followed a 19% drop in 2019 to $308 billion, the lowest since 2013.
25,000 and counting: Tweets, including original messages and retweets, sent by Trump since he took office on Jan. 20, 2017, according to Factba.se.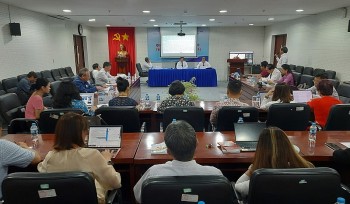 Friendship
The Vietnam - India Friendship Association's Ho Chi Minh City branch, the Ho Chi Minh City Union of Friendship Organizations (HUFO) and the Southern Institute of Social Sciences on March 21 held a scientific seminar themed "Vietnam - India relationship: tradition and present".