South Korean workers approved for exceptional entry to Vietnam
Vietnam granted hundreds of South Korean workers exemptions from its coronavirus entry ban with two chartered flights head to Vietnam for their business travels.   
A group of 340 Korean employees from 143 companies, most of which are small and medium-sized enterprises, departed for Vietnam in late April. They were permitted into the country as an exception for "essential business travel" as part of an agreement reached between the two governments. Many of them are experts or high-skilled workers working in Korean factories in Vietnam.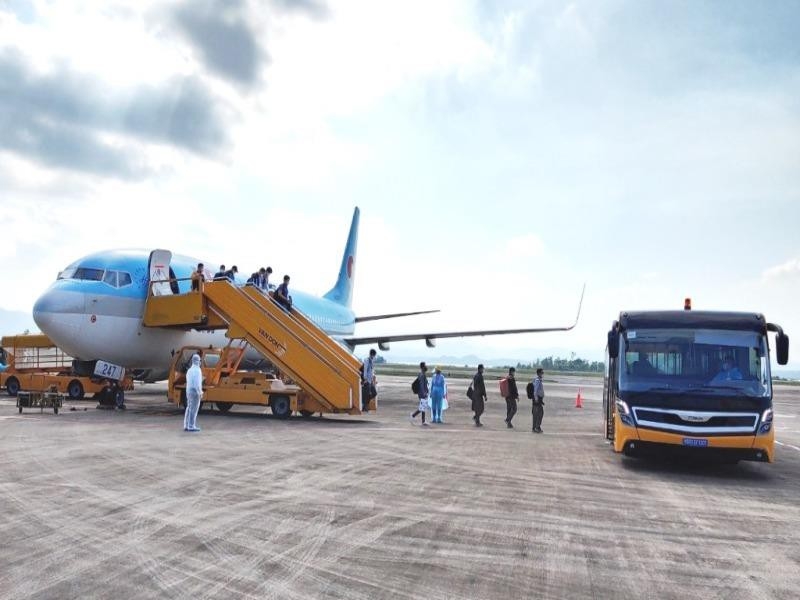 340 Korean employees landed at the Van Don International Airport in Quang Ninh Province. Photo: plo
All business travelers have received COVID-19 tests before boarding the flights with negative results; however, upon arriving at Van Don International Airport (Quang Ninh Province, Vietnam), they have to spend 14 days in quarantine in hotels per current Covid-19 safety policies issued by Vietnamese authorities. They will be able to resume activities starting on May 13.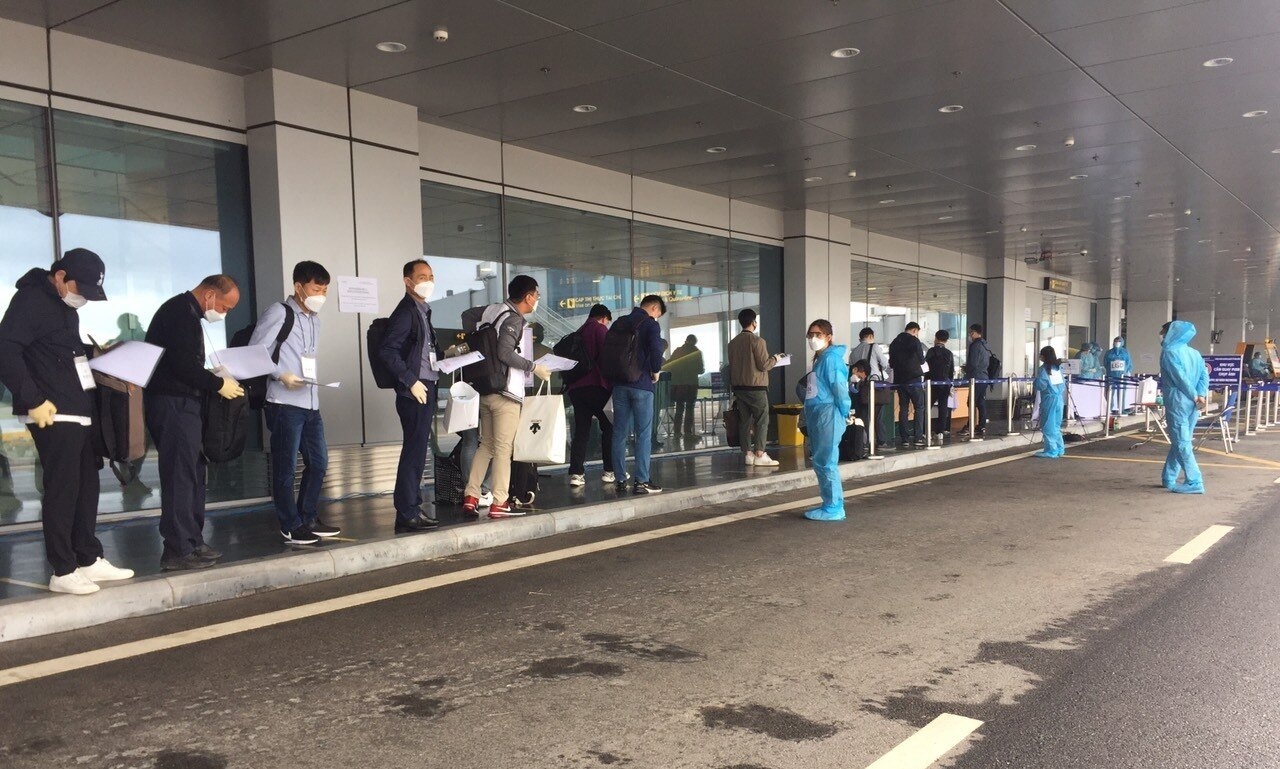 All business travelers received their visas at the airport and will quarantine themselves for two weeks upon arrival. Photo: plo
"We think that Vietnam has granted the exemptions in consideration of the close economic cooperation relationship between South Korea and Vietnam," a Korean Foreign Ministry official said, cited by The Korean Herald News Agency.
Vietnam has restricted entry for all foreign nationals since Apr. 22. Over 20,000 foreigners have not been able to enter Vietnam for work, reported by the Ministry of Labor, Invalids, and Social Affairs of Vietnam (MoLISA).
With a population of more than 97 million, Vietnam has confirmed 271 coronavirus cases, of which 232 have fully recovered, and zero deaths (statistics updated early May 05 by Ministry of Health). There has been no community transmission since May 05, according to the official announcement of the Vietnamese Government.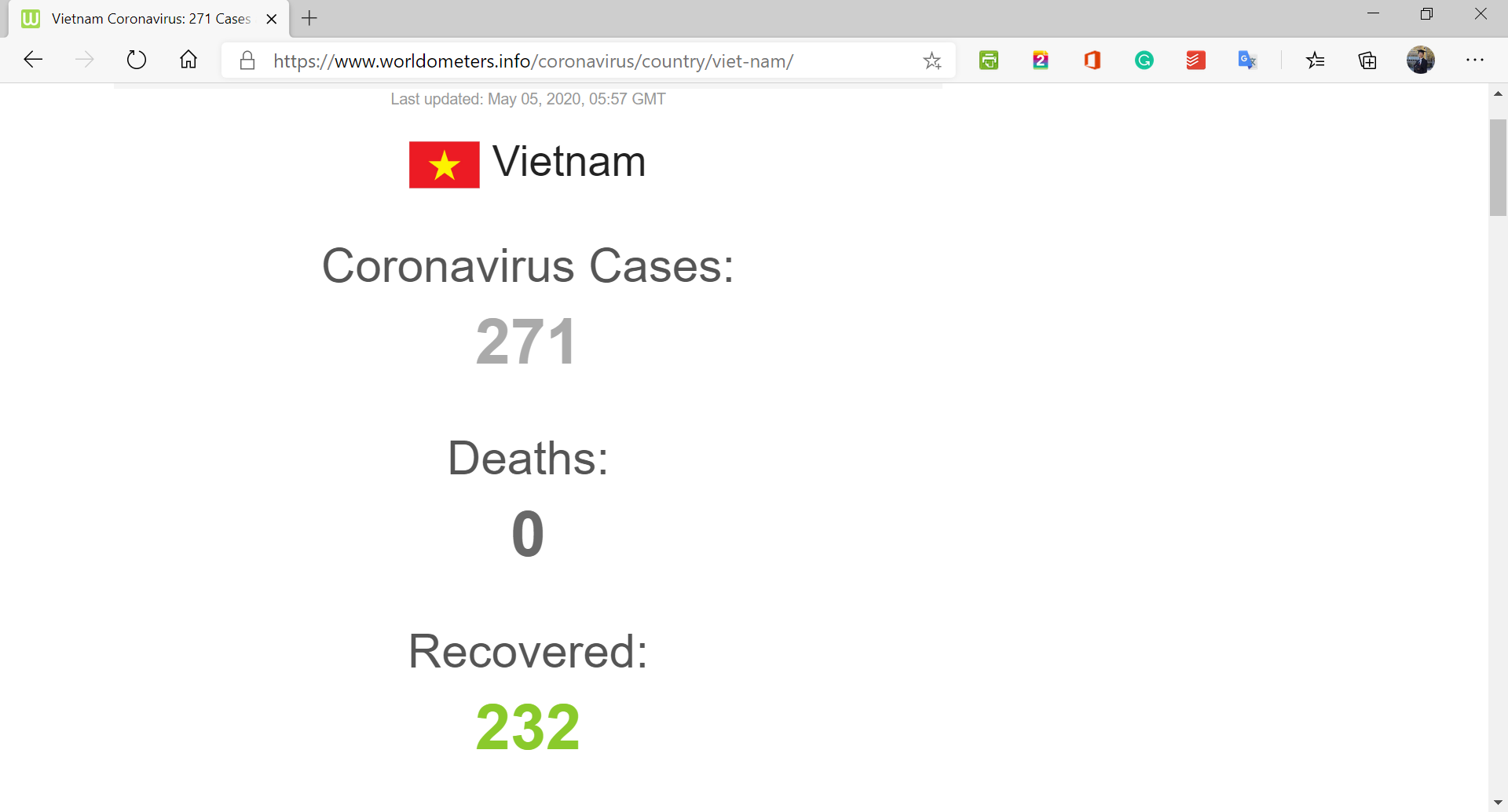 On May 05, Vietnam has confirmed 271 coronavirus cases, of which 232 have fully recovered, and zero deaths. Photo: Screenshot of Worldometers.info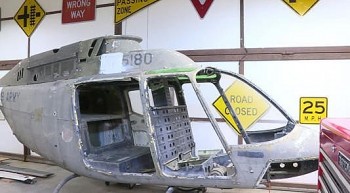 World
A piece of military history related to Vietnam is coming to life with a special project in a small Barton County townm in the US