Spain vs Poland: Fixtures, match schedule, TV channels and live stream
On Saturday, June 19, Spain and Poland will have a match at Estadio La Cartuja in Seville. Here is the fixtures, match schedule, TV channels and live stream of the upcoming match.
Spain and Poland are seeking their first wins at Euro 2020 in a must-win game for both sides on Saturday night.
The Spanish were held to a frustrating goalless draw by a dogged Sweden defence in their Group E opener, while Poland are up against it after falling 2-1 to Slovakia.
Spain will need to find their shooting boots in Seville this time around - especially Alvaro Morata - but they must also be wary of the world-class threat of Robert Lewandowski.
Poland's star man didn't get much service in their opening game, but he will only need one chance to put Spain up against it this weekend.
Spain vs Poland: Fixtures and match schedule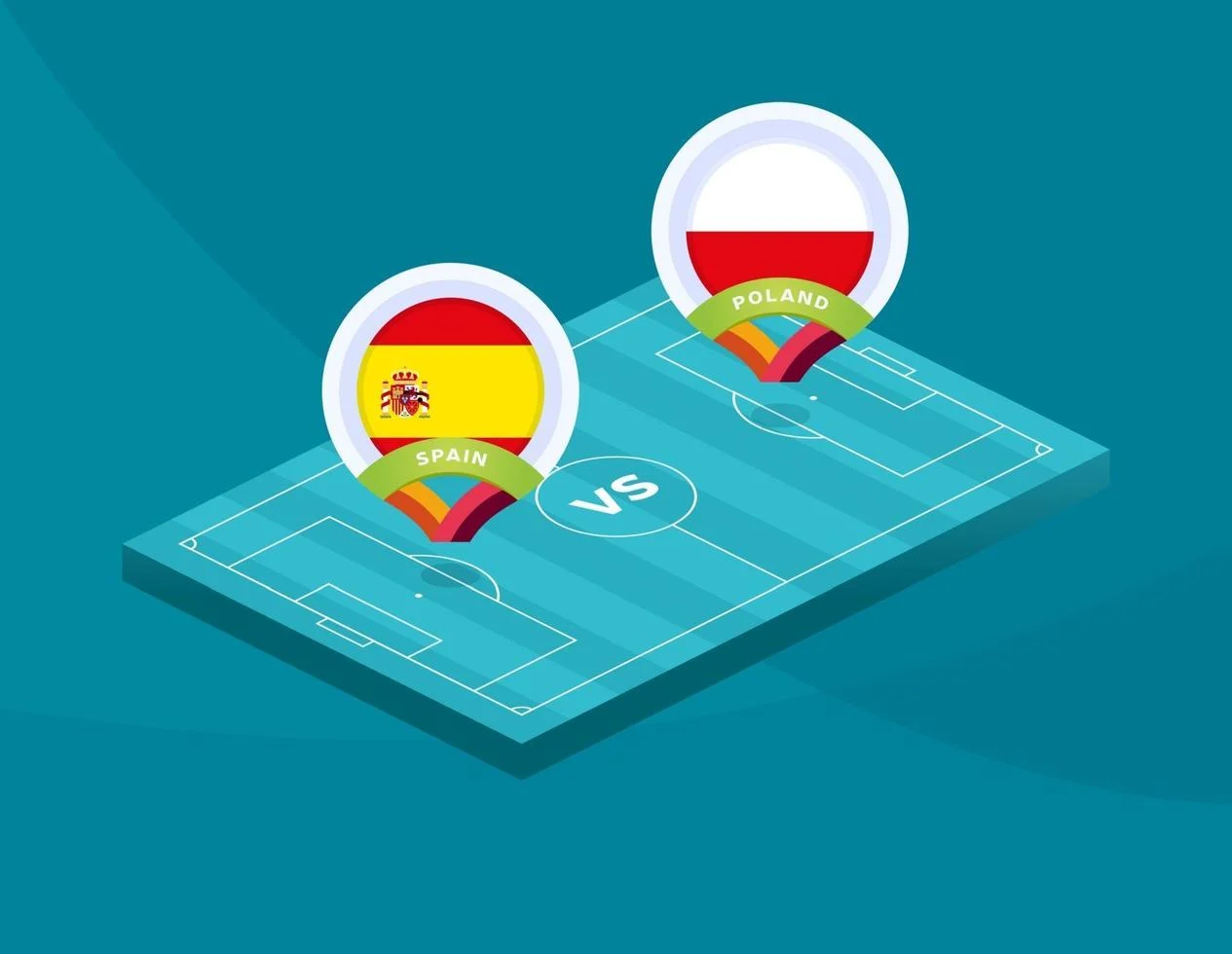 Photo: Vecteezy
Spain vs Poland is scheduled for an 8pm BST kick-off on Saturday, June 19, 2021.
The match will be held at Estadio La Cartuja in Seville.
Saturday 19 June
Group F: Hungary vs France (15:00, Budapest)
Group F: Portugal vs Germany (18:00, Munich)
Group E: Spain vs Poland (21:00, Seville)
What TV channel is Spain vs Poland on?
Fans can tune in to watch the game for free on BBC One from 7:30pm.
Games will be split between ITV and BBC throughout the tournament with every single moment of every match being broadcast on free-to-air TV.
Watch Live Spain vs Poland on Mediaset Espana
The famous Spanish media company that broadcasts various content including multiple Sports related programs is Mediaset Espana. It was founded in 1989 and has been providing its streaming throughout Spain since then. UEFA Euro 2020 has provided The Official Broadcasting Rights of Euro Live Streaming to Mediaset Espana. The wide range of sporting channel of Mediaset Espana will provide following features to Euro fans:
Mediaset Espana provides live and on demand streaming of Euro 2020.
It offers Free-to-air broadcasting.
The telecommunication company of Spain offers the complete streaming of Euro 2020 in Ultra-HD quality.
It is available on Satellite TV, cable and on digital television.
Mediaset Sports app can be downloaded from both Apple and Android mobile phones.
Watch Live Spain vs Poland on TVP
The largest Polish television network, TVP stands for Polish Television. It is a state media cooperation in Poland. TVP Sports was launched in 2006. TVP owns the Official Broadcasting Rights of Euro 2020. It broadcasts various programs including Olympic and European games. It offers following facilities to its viewers:
TVP Sports provides Live Streaming of UEFA Euro 2020 in Ultra HD quality. It broadcasts unbiased commentaries and provides Live updates of all 51 matches of Euro 2020. Since UEFA Euro 2020 has authorized to stream matches played by home country for free. Thus Polish Television (TVP) sports will air Spain VS Poland and all other matches of Poland in Euro 2020 for Free.
Watch Live Streaming Poland vs Spain on Other Broadcasters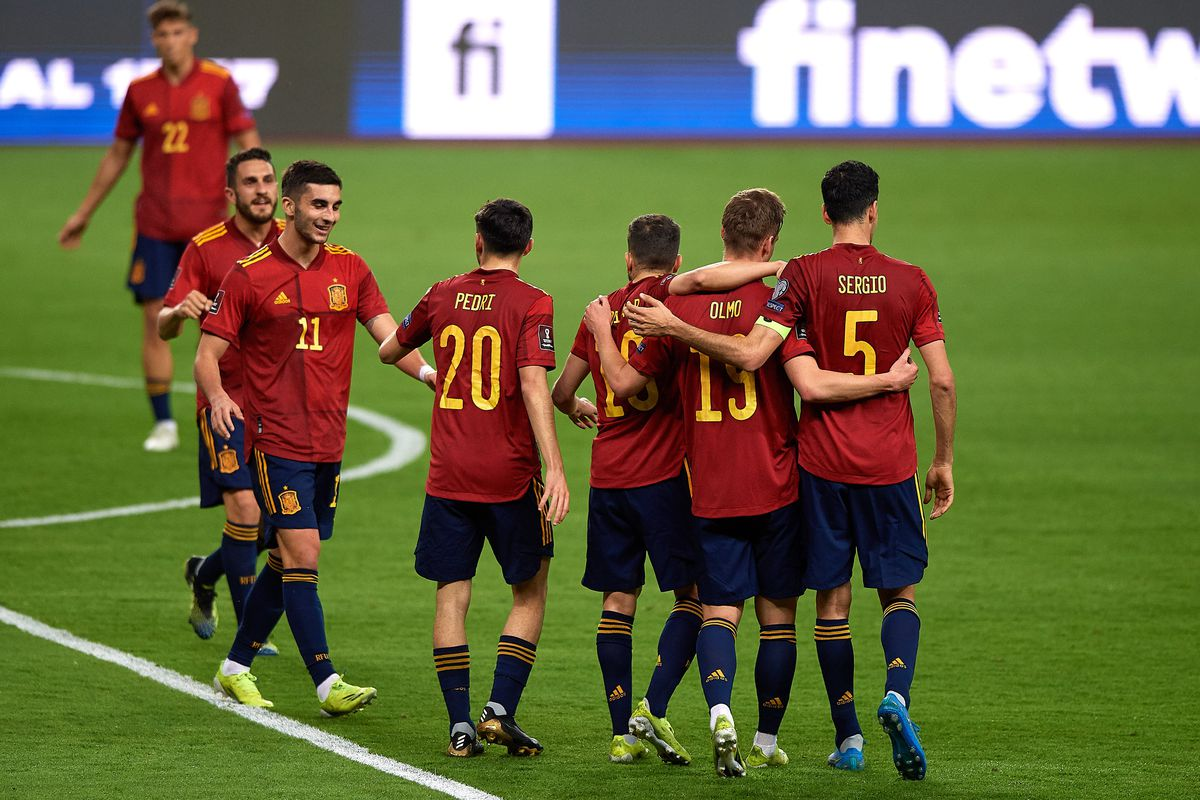 Photo: DraftKings Nation
Spain vs Poland UEFA Euro 2020 Live Streaming is free for local viewers. Other than the Official Broadcasters of UEFA Euro 2020, many other video streaming apps and television channels provide Live and HD Quality Streaming of Euro Championship 2020.
ESPN
Entertainment and Sports Programming Network (ESPN) is an American multinational basic cable sports channel. It was launched in 1979 and has been streaming UEFA Euro matches since 2009. It is considered as the worldwide leader in Sports.
ESPN owns the Rights to broadcast UEFA Euro 2020 matches. It will provide Live Streaming of 39 UEFA Euro matches (Limited). While its other channels, ESPN2 will stream 7 matches and ABC Television will stream 5 matches. It will Broadcast pre-game, half time and post-game studio segments related to UEFA European Football Matches.
Fubo TV
Fubo TV is a paid service that broadcast Live TV over the Internet. It does not require cable for its streaming. Fubo TV provides Live plus on-demand streaming through its 100+ channels. It broadcasts various sports and entertainment programs. Fubo TV owns the Rights to broadcast Live Streaming of all 51 matches of UEFA European Championship 2020.
Some of its famous channels include, beIN Sports, beIN Sports connect in both English and Spanish language, Big Ten Network, CBS Sports Network, ESPN, ESPN2, Fox, FOX Soccer Plus, FS1, FS2, fubo Sports Network, Fuse, Fight Network, FYI, Galavision, Golf Channel, and many others.
Fubo TV charges $54.99 per month. It does not require any contract from its users. The subscription will automatically renew until someone choose to cancel. It offers any time cancelation offer without any additional charges. Fubo TV will Stream its 100+ channels in just $54.99 per month.
It will also provide a Free 7-day trail to its new users.
Live Streaming of Spain VS Poland Outside Europe
Most of the Official and Non Official Broadcasters of UEFA Euro 2020 only provide their streaming in specific regions. Such apps can be manipulated by using various VPN servers such as Nord VPN, Express VPN, IP Secure etc. Such VPN will help to get instant access to any app or network. It is further explained below
Express VPN
Express VPN is the best known VPN server that provides Speed and Secure connection with no hidden contracts. It was ranked as the number 1 VPN as it offers fastest internet connection. Express VPN has wide range of US servers. It provides unlimited and unrestricted access to worldwide features, Fast Server, Easy Setup on almost all device.
It connects through multiple platforms including Window, Linux, Android and Apple devices. Express VPN provides streaming of various channels including Hulu, BBC iPlayer, Vudu, Amazon Prime Video, SkyTV, Disney+ Hotstar, Sonyliv, and many others Too.
One can use Express VPN to watch Live streaming of UEFA Euro 2020 including Poland VS Spain from anywhere.