Hungary vs France: Fixtures, match schedule, TV channels and live stream
Hungary v France will take place at 2pm, on Saturday 19th June 2021. Here is a guide on fixtures, match schedule, TV channels and live stream of this match.
The Euros continue with a fresh set of fixtures as France travel to the Ferenc Puskás Stadium to take on Hungary in Group F on Saturday.
France head into the game following a hard-earned victory over Germany. Meanwhile, the hosts suffered a 3-0 defeat at the hands of defending champions Portugal on Tuesday.
World champions France stamped their name as Euros 2020 title contenders when they claimed a 1-0 victory against fellow European powerhouse Germany on Tuesday.
In a game where Kylian Mbappe and Karim Benzema both had goals chalked off for offside, France held on to their slender lead after Mats Hummels scored an own goal.
France have now gone six games unbeaten against Germany across all competitions, picking up four wins and two draws.
Hungary vs France: Fixtures and match schedule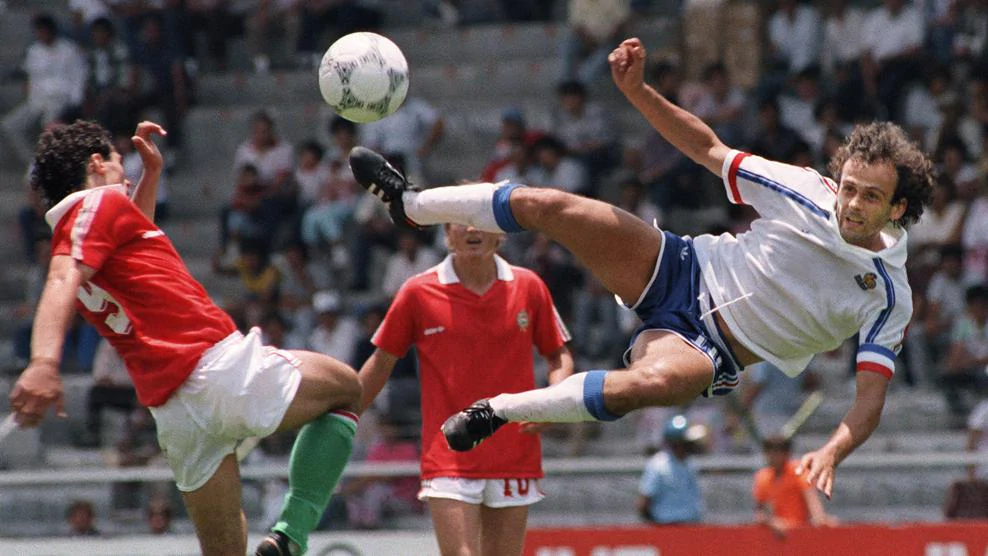 Photo: Getty Images
Hungary v France will take place on Saturday 19th June 2021. It will kick off at 2pm.
Saturday 19 June
Group F: Hungary vs France (15:00, Budapest)
Group F: Portugal vs Germany (18:00, Munich)
Group E: Spain vs Poland (21:00, Seville)
What TV channel is Hungary v France on?
Fans can tune in to watch the game for free on BBC One from 1:15pm.
Games will be split between ITV and BBC throughout the tournament with every single moment of every match being broadcast on free-to-air TV.
Live Streaming of Hungary vs France on MTV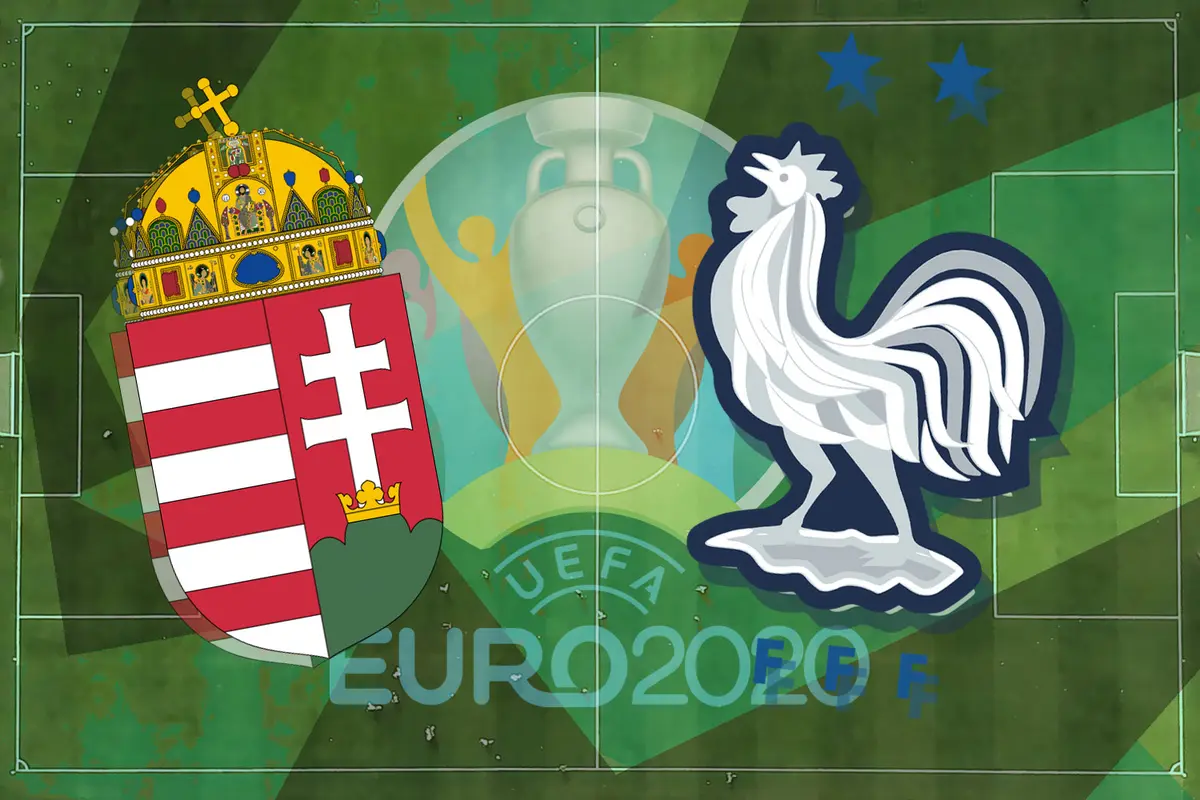 Photo: Todayuknews
The Hungarian pay television channel that owns the Official Broadcasting Rights of UEFA Euro 2020 is MTV. In English it stands for Hungarian Television and is a nationwide public television broadcasting organization in Hungary. It is the oldest TV broadcaster in Hungary and has its headquarter in Budapest. MTV has various channels including its sports channel M4.
MTV Sports provides Live Streaming through out Hungary and other European countries in Ultra HD quality.
It charges $20 per month for all its channels and offers a seven-day free trial period for every new user. MTV also offers 30-days Free trial period only from United Kingdom.
Live Streaming of Hungary vs France on BeIN Sports
BeIN (Beacon Evidence and Innovation Network) Sports is a global network of sports channels owned and operated by beIN Media Group. BeIN Sports France is the French version of the global sports network beIN Sports.
It was launched for the first time in France and owns the Official Broadcasting Rights to Stream Various International Tournaments including UEFA Euro Football Championship. BeIN Sports will provide Live and an additional pre-match preview programming and Highlights of all UEFA Euro matches in HD quality. BeIN Connect, also known as beIN Sports Connect, is an additional content provider service that was launched in 2014.
BeIN Sports currently operates channels in the Middle East & North Africa, France, Spain, United States, Canada, Australia, New Zealand, Turkey, Hong Kong, Singapore, Malaysia, Indonesia, Philippines, and Thailand.
The on-demand content consists of sports highlights, movies, and TV shows. BeIN connect is available as a paid service in many countries and France is one of them (other countries include; Spain, United States, Canada, Turkey (in 2017), Asia-Pacific (in 2017) and the MENA region).
Live Streaming of Hungary vs France on other Broadcasters
Other than the Official Broadcasters of playing countries, various other TV, Satellite and OTT apps will stream Live and delayed matches of UEFA Euro 2020. Some of the broadcasters that will stream Live Hungary VS France are as follows:
CBC Sports (Cable Channel)
CBC TV is the television channel of Azerbaijan. It was founded in 2013 and is owned by the SOCAR. CBC TV is the only broadcaster of Azerbaijan that broadcast news in 4 languages – Azerbaijani, Russian, English and Armenian.
It offers coverage of developments, diverse programs. CBC and all its channels provide streaming in HD quality. Its sister channel that stream Sports is known as CBC Sports TV. Its Sports channel started streaming its content in 2015. In other regions it may require VPN servers for its streaming.
B/R Live (OTT App)
Watch Hungary vs France UEFA Euro 2020 Live Streaming on Bleacher Report Live (B/R Live). It is a paid streaming service from the sports website Bleacher Report.
It streams multiple content including Live Sports, Sport-related interviews and other sporting programs. B/R Live will also provide Live streaming of UEFA Euro 2020 through its channels.
Streaming Channels
It has various channels such as MUTV, LFC, Spurs TV, Arsenal TV
Live Hungary vs France outside Europe
Some broadcasters only provide their streaming in specific regions such as Sling TV, Univision etc. only provide their content in United States. Such apps can be manipulated by using a good VPN server. Some of the top VPN servers are as follows, they are easy to use, all you have to do is to install them are you can watch UEFA Euro 2020 on your favorite app.
• Express VPN
• Nord VPN
• IP Secure
• Turbo VPN
• Cyber Protect
These VPN have multiple US servers and provide instant and secure access to desired OTT apps.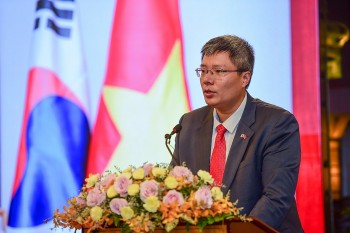 Viet's Home
Tran Hai Linh, member of the Central Committee of the Vietnamese Fatherland Front, chairman of the Vietnam-Korea Business & Investment Association (VKBIA) shared with the Vietnam Times about strengthening the capacity to promote Vietnamese culture to the world.