The maple tree line stretches for over 300m around the Korean Ambassy in Hanoi's Bac Tu Liem district. The species is the three-lobed maple one, with outstanding features including small leaf size, long petiole, the leaf stem split into three lobes and serrated leaf edge. Three-lobed maple is popular in Japan, Korea, China and Thailand.
Red maple tree, in general, belongs to the tropical climate. As Hanoi is bracing for prolonged cold spell, the maple line is reddened simultaneously, bringing a new charm to the capital.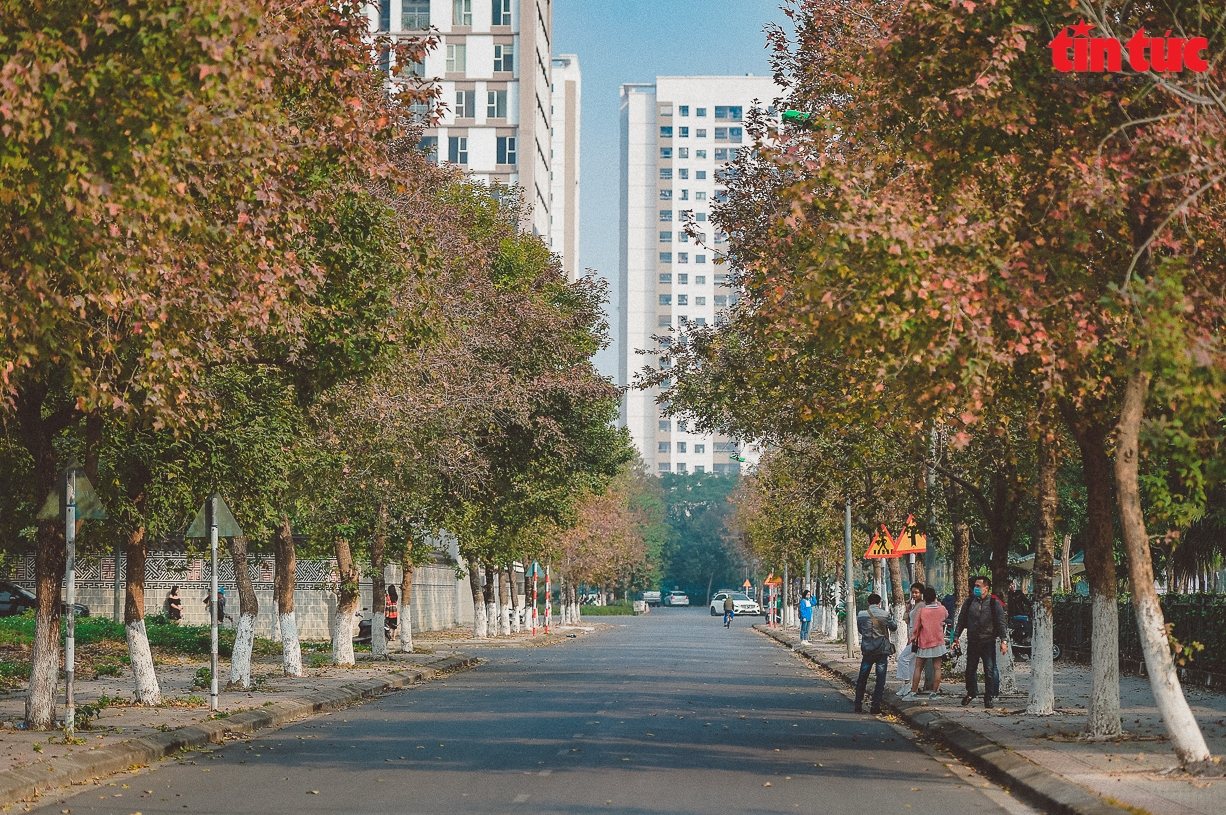 (Photo: Tin Tuc)
The 300 m long maple trees in the Korean Embassy area are in bright red during the leaf-changing season.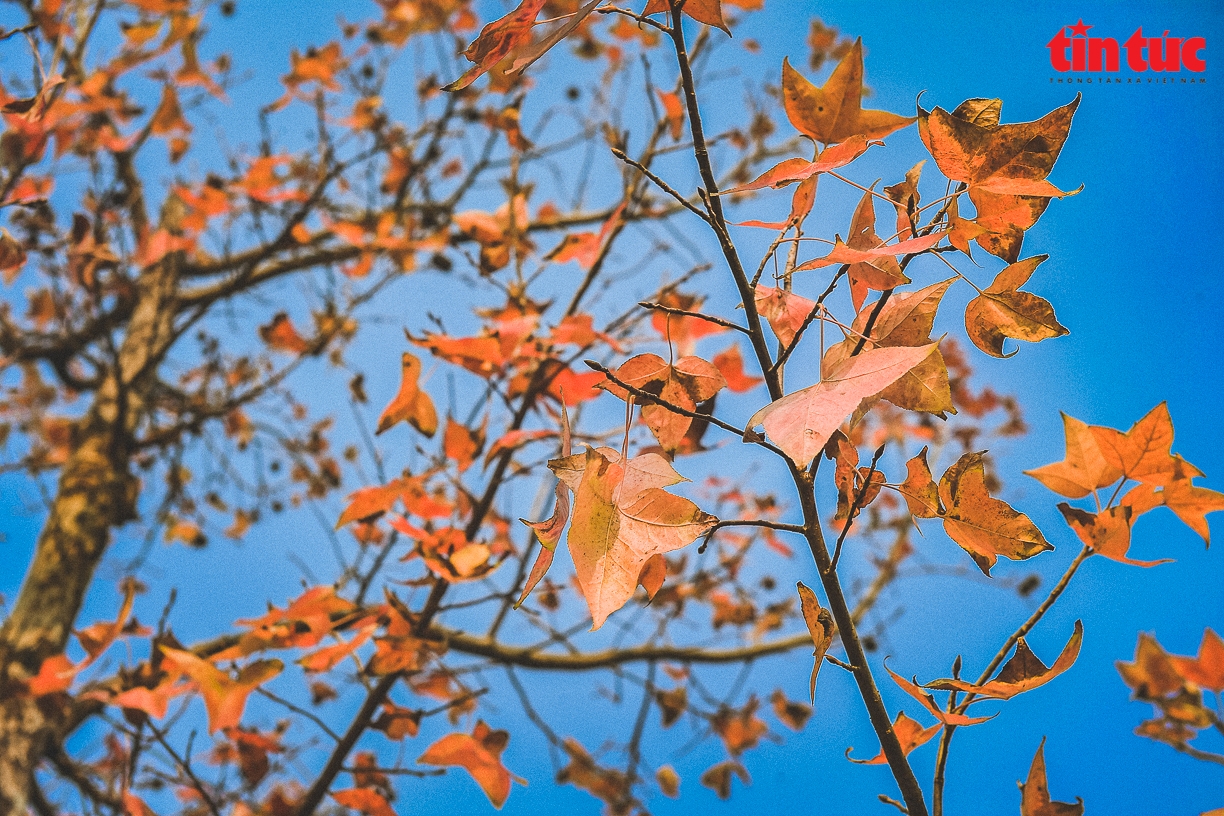 (Photo: Tin Tuc)
The three-lobed maple is quite popular in Japan, Korea, Thailand, China.
(Photo: Tin Tuc)
A girl taking a selfie with the red maple leaf.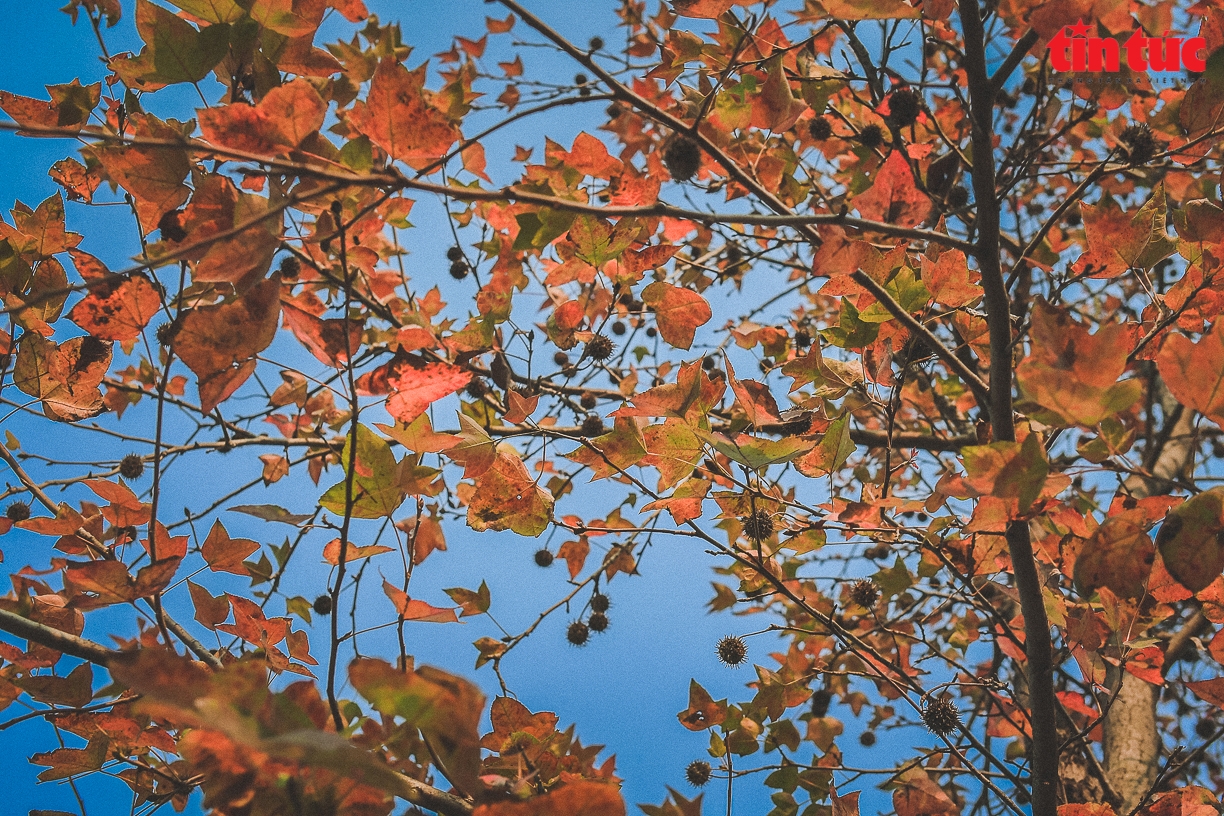 (Photo: Tin Tuc)
The whole tree line changes its color to bright red is a rare sight in the area.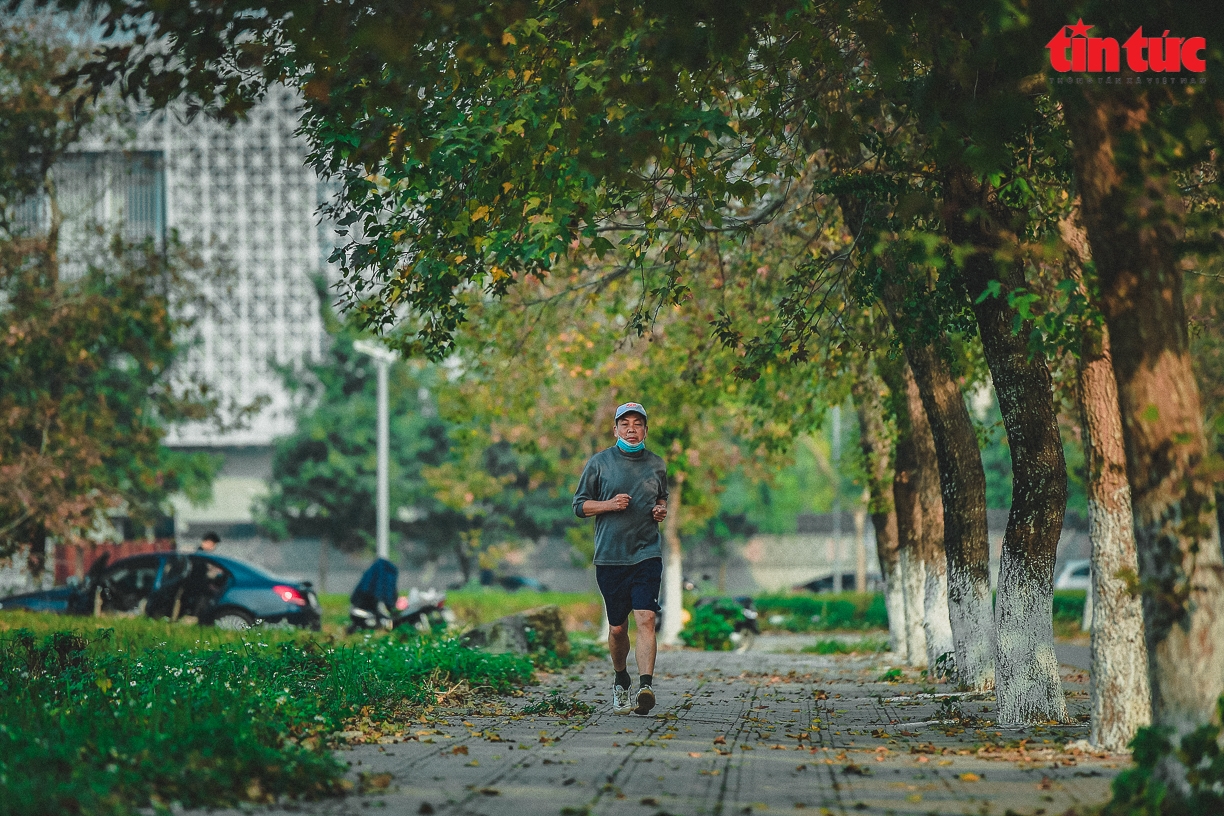 (Photo: Tin Tuc)
A local doing morning run under the maple trees' capony.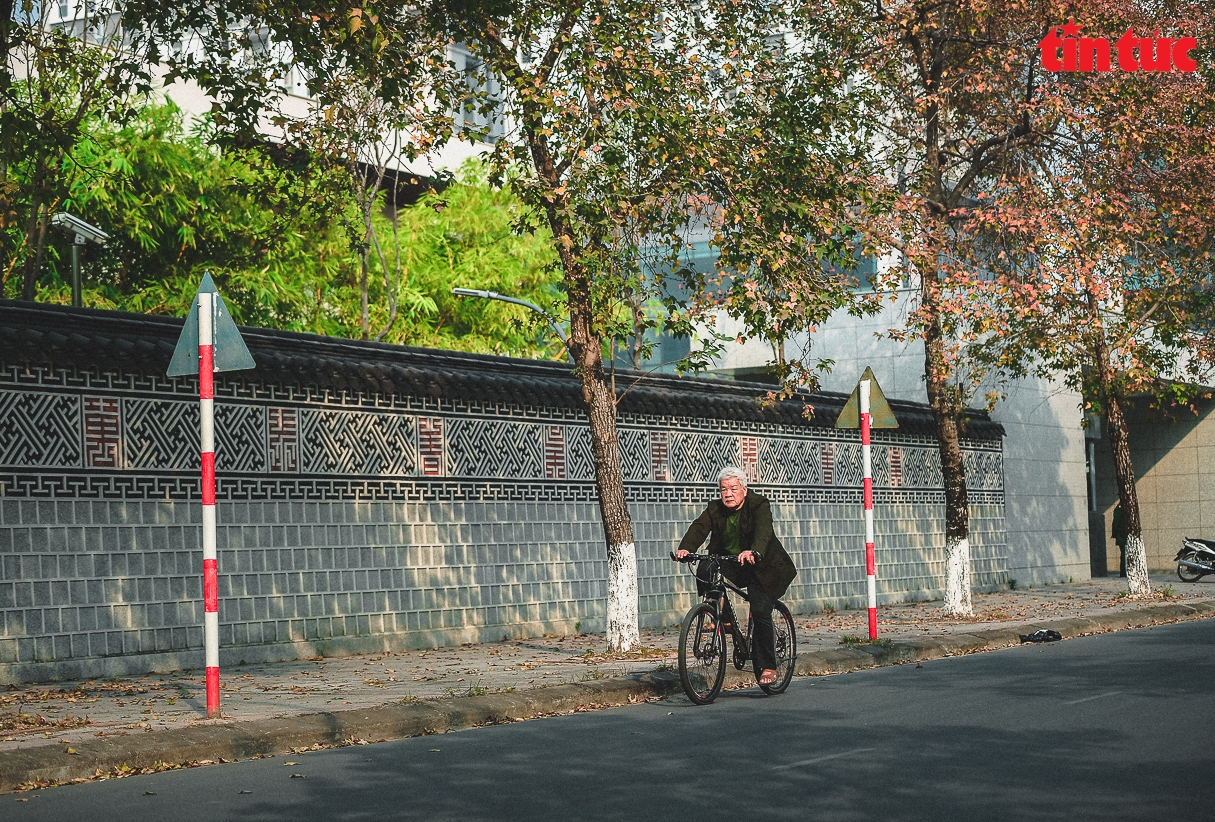 (Photo: Tin Tuc)
This maple tree line is, however, not quite well-known among Hanoians though it has been grown for a logn time.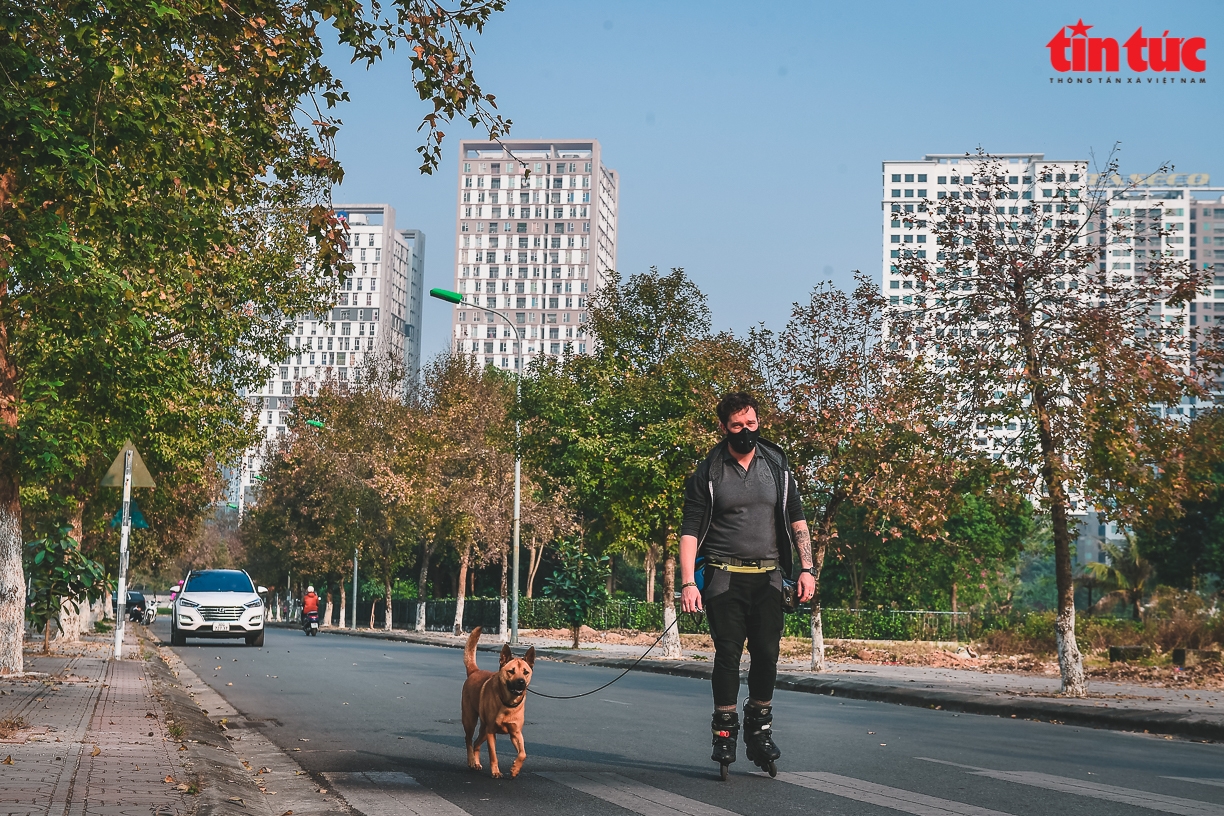 (Photo: Tin Tuc)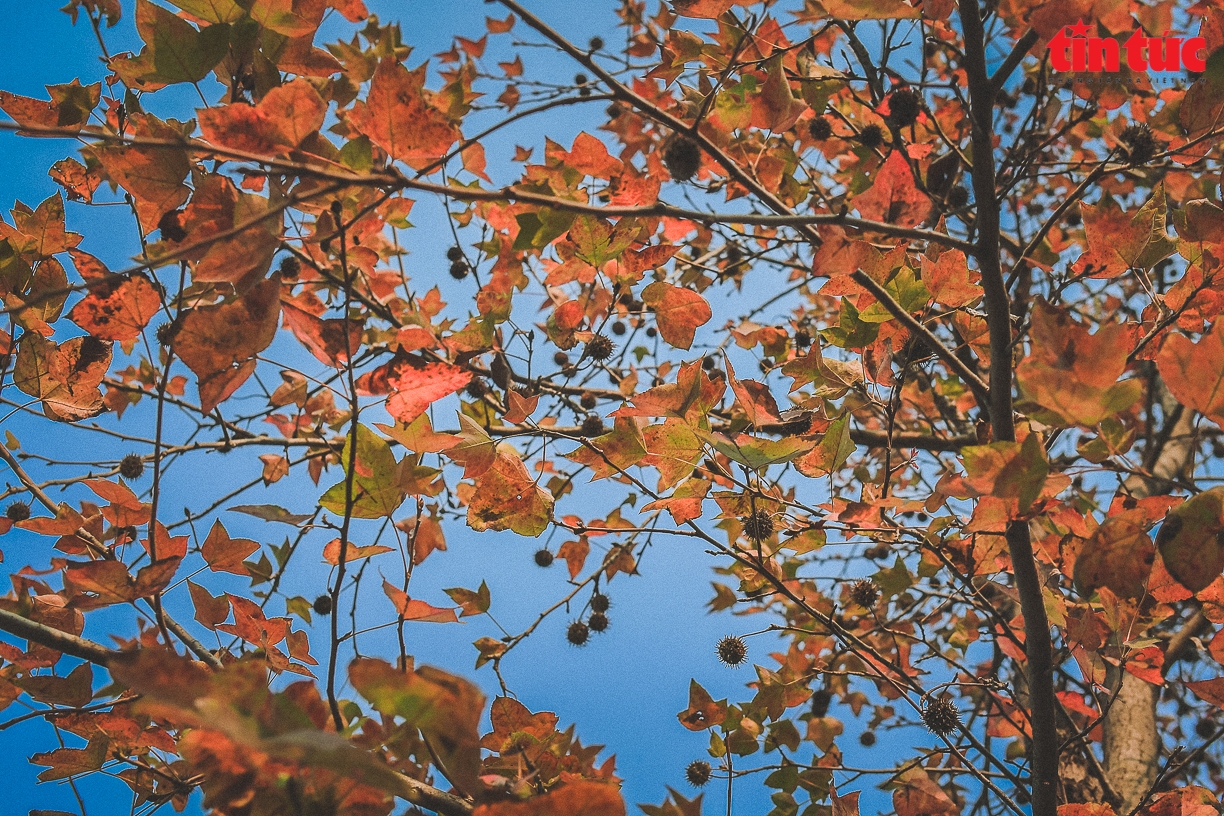 (Photo: Tin Tuc)
Jasmine Le