Spring comes to Tram Chim National Park
During this time at Tram Chim National Park in Tam Nong district, the Mekong Delta province Dong Thap, scores of birds and flowers are basking in the beauty of spring.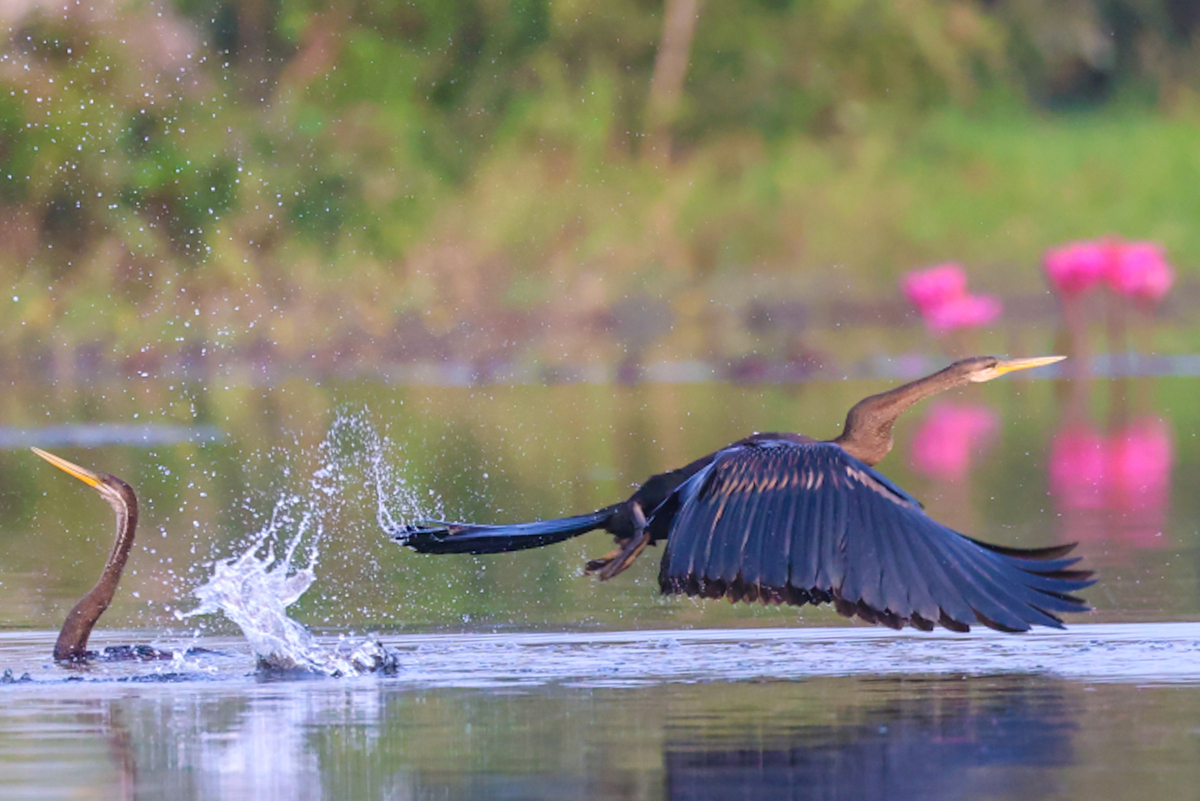 Many rare birds like red-headed cranes, storks, golden cranes, pelicans, and lesser adjutants often come to Tram Chim National Park to nest and feed. Photo: Travel blogger Ngo Tran Hai An
Tram Chim National Park was named the 2,000th Ramsar site in the world and the fourth in Vietnam in 2012, the Vietnam News Agency (VNA) said.
The park, mainly covered by seasonally flooded grasslands and cajuput forests, is home to hundreds of bird, plant and fish species. Large populations of water birds are also present here, especially those migrating from the north to avoid the cold winter.
The sarus crane, the symbolic species of Tram Chim National Park, is listed as vulnerable at global and national levels.
Spring is a wonderful time to visit Tram Chim National Park to contemplate many species of flowers blooming brilliantly and countless birds making nests.
The park has attracted not only scientists, but also nature-loving tourists. Visiting the park, visitors can attempt to be a fisherman, sleep in the forest, sit on a canoe to view the park, and see rare flowers.
A ticket to the park costs only VND 20,000 (US$ 0.87) while it costs VND 30,000 for a ticket to ride an electric car. A canoe tour of 12km or 21km will cost a visitor VND 500,000 or VND 800,000, respectively, according to VnExpress.
Below are photos of Tram Chim National Park recently taken by travel blogger Quy Coc Tu whose real name is Ngo Tran Hai An.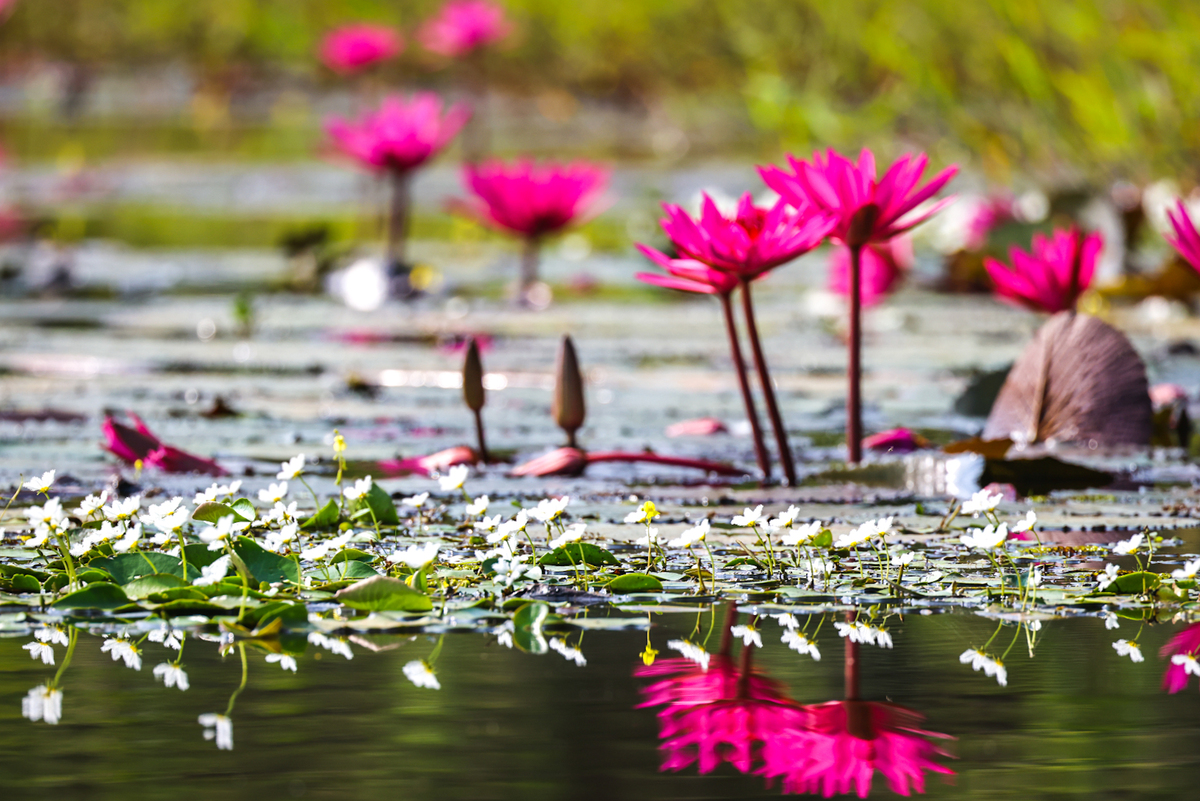 Travel blogger Ngo Tran Hai An captured beautiful moments during his recent trip to Tram Chim in the Mekong Delta. Each spring, countless flowers bloom and birds migrate here.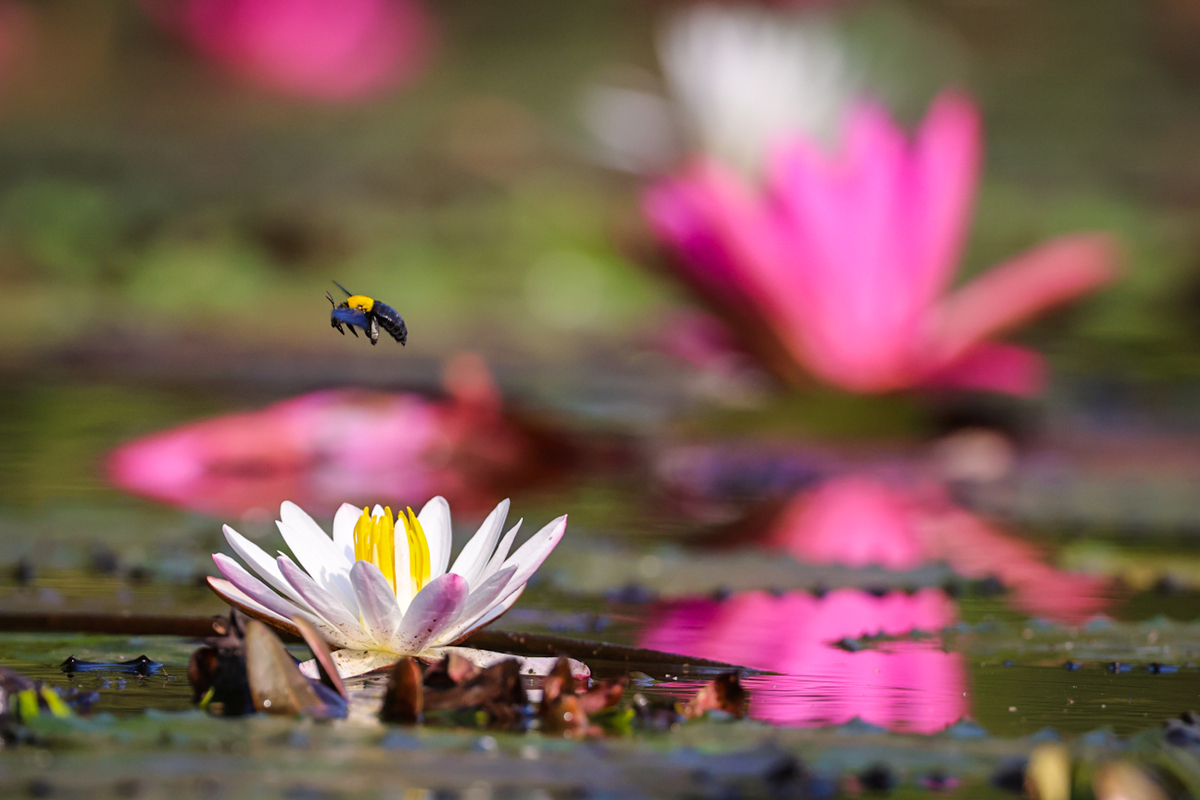 The most prominent flowers here are white and red water lilies.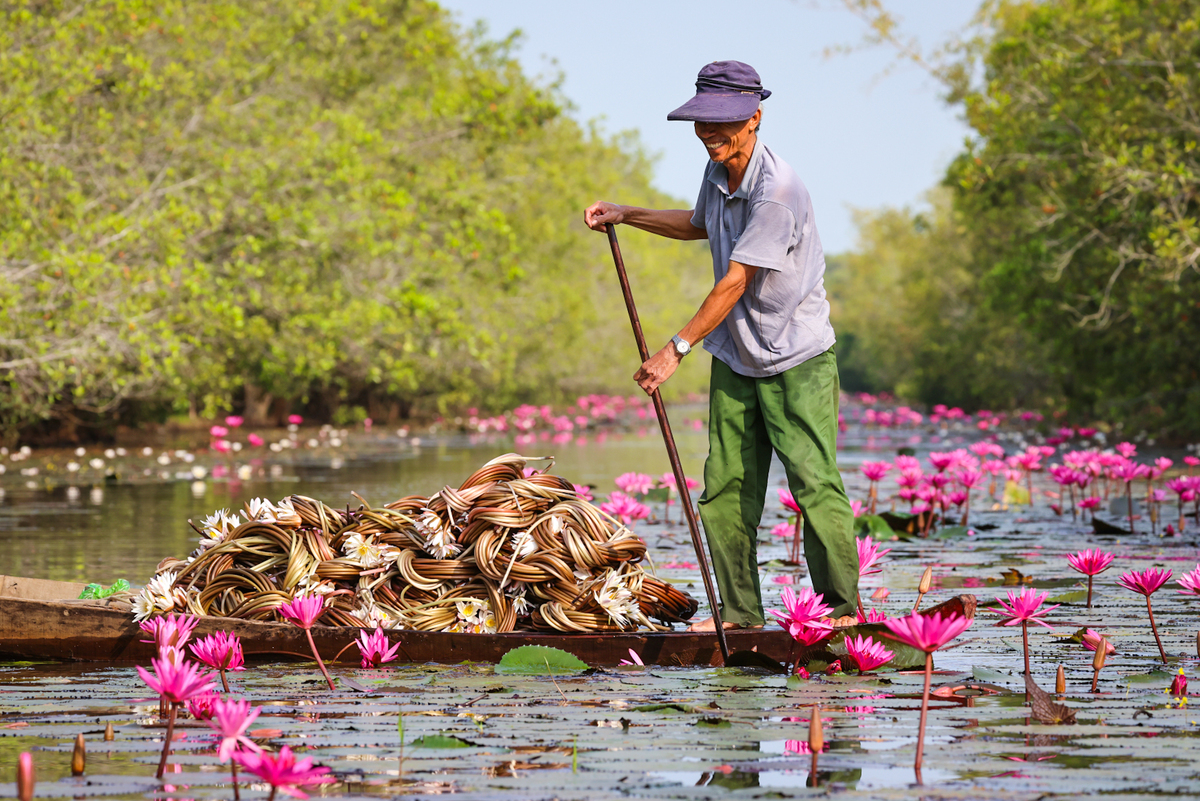 A farmer harvests water lilies in the park. Fresh water lilies can produce many delicious dishes like salads and shrimp soup.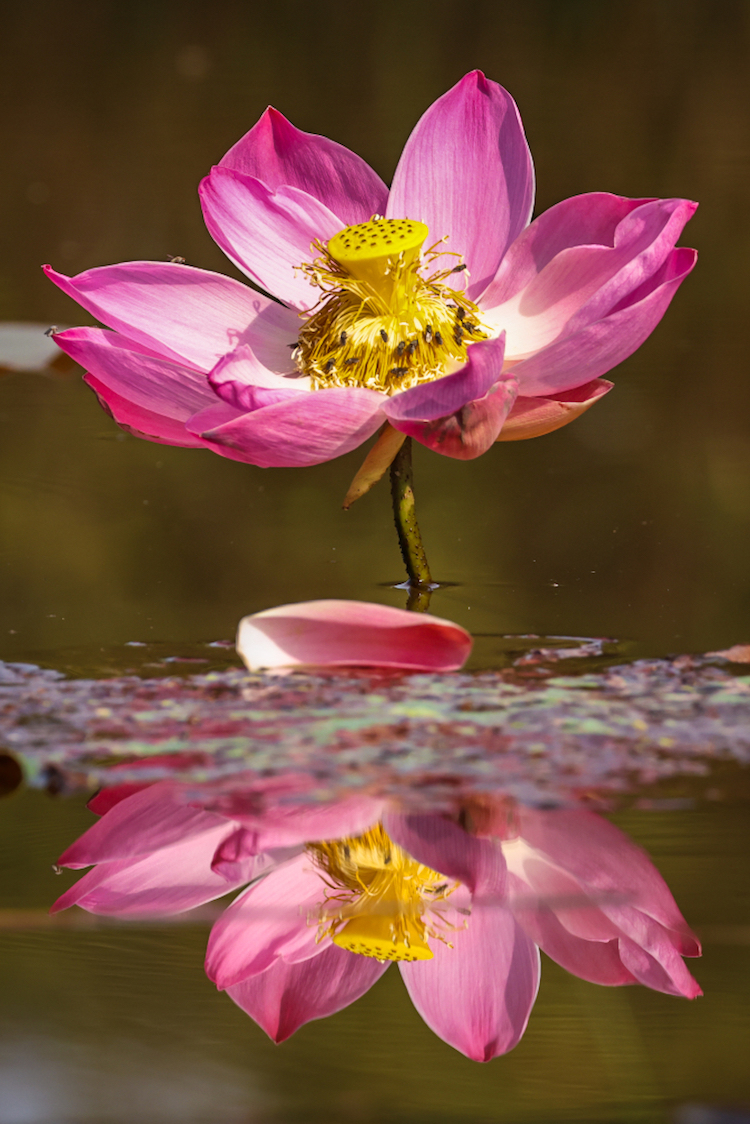 Many new types of lotus have recently emerged to beautify the area, though not yet in full bloom.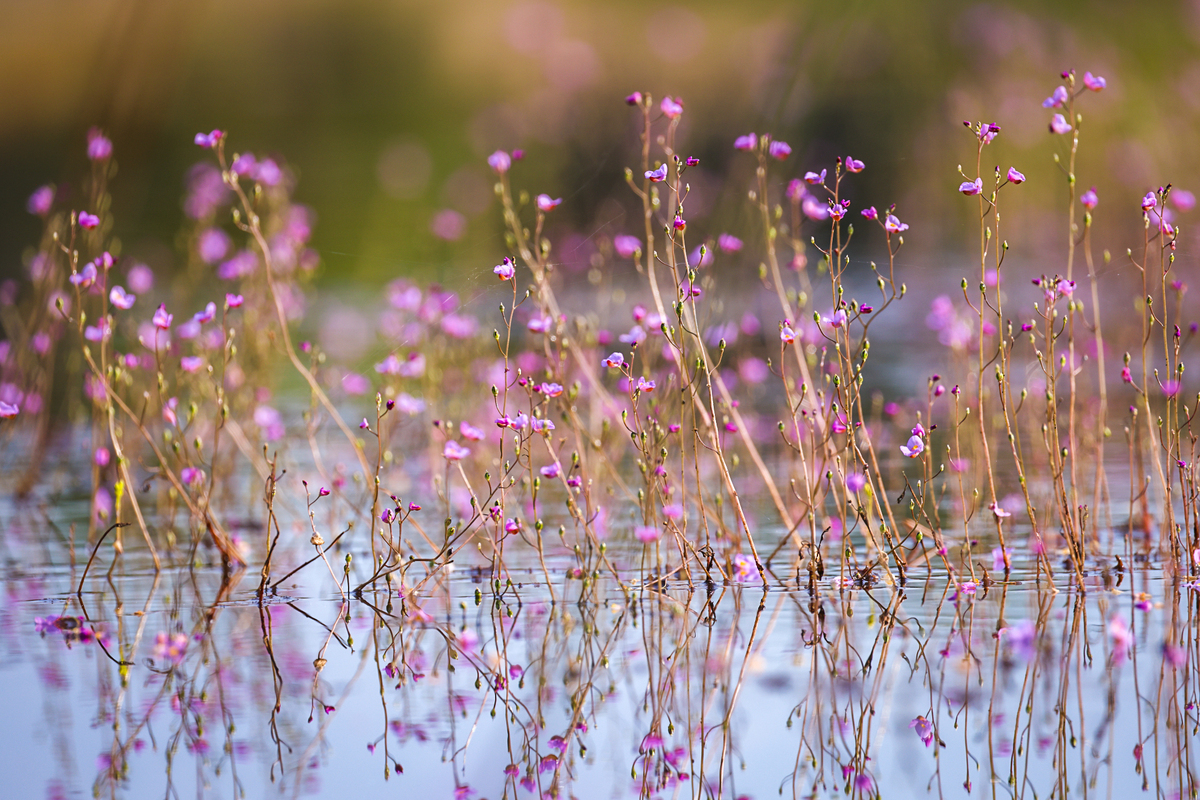 There are also strange flowers here, including golden and purple bladderwort. They comprise millions of tiny flowers that grow on the water. In season, they turn canals inside the national park into purple carpets.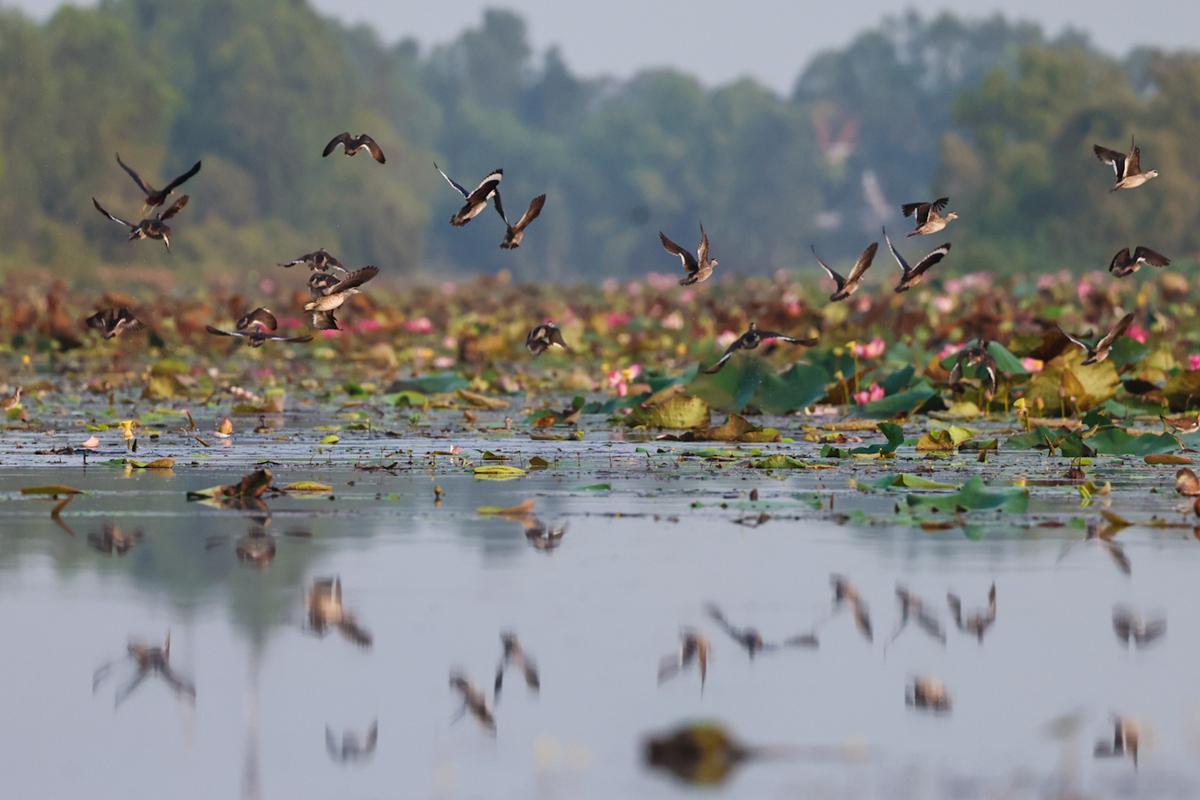 In addition to watching flowers bloom, An also captured migratory birds.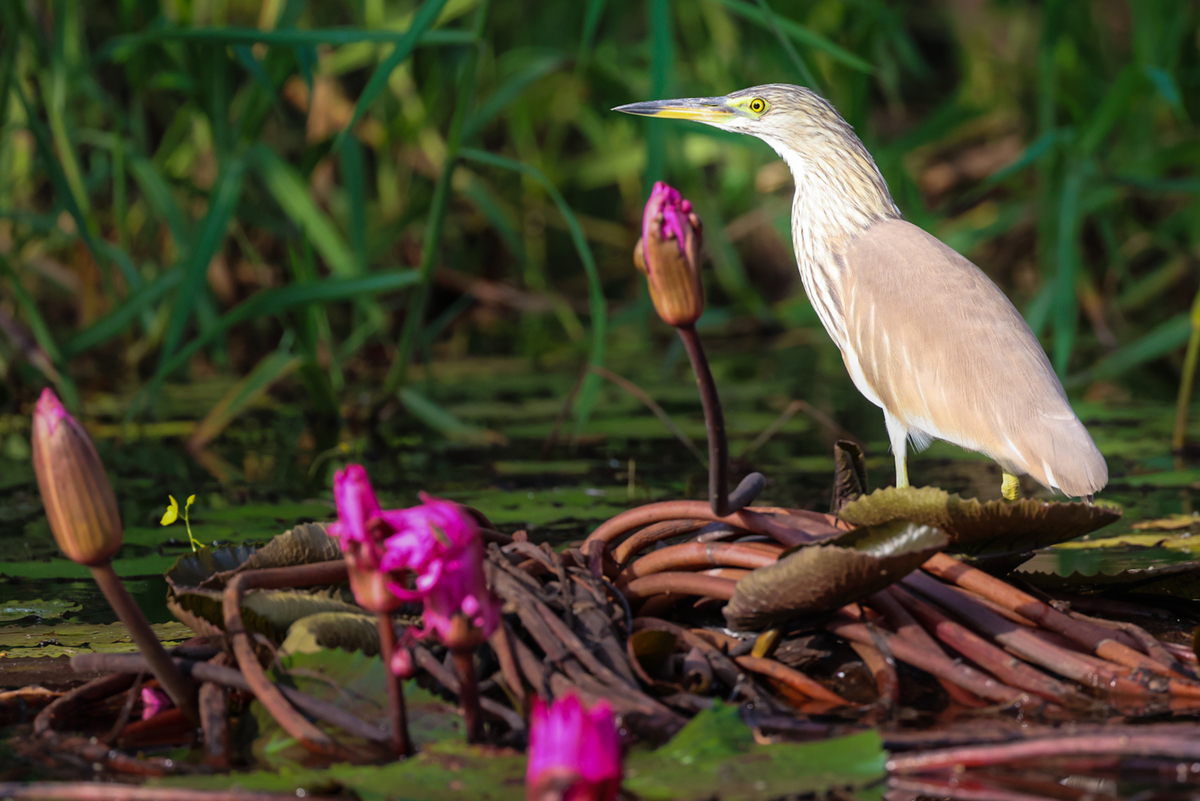 February is the best time to visit Tram Chim for birdwatching. An compared the scene of the beautiful birds here to a fashion show.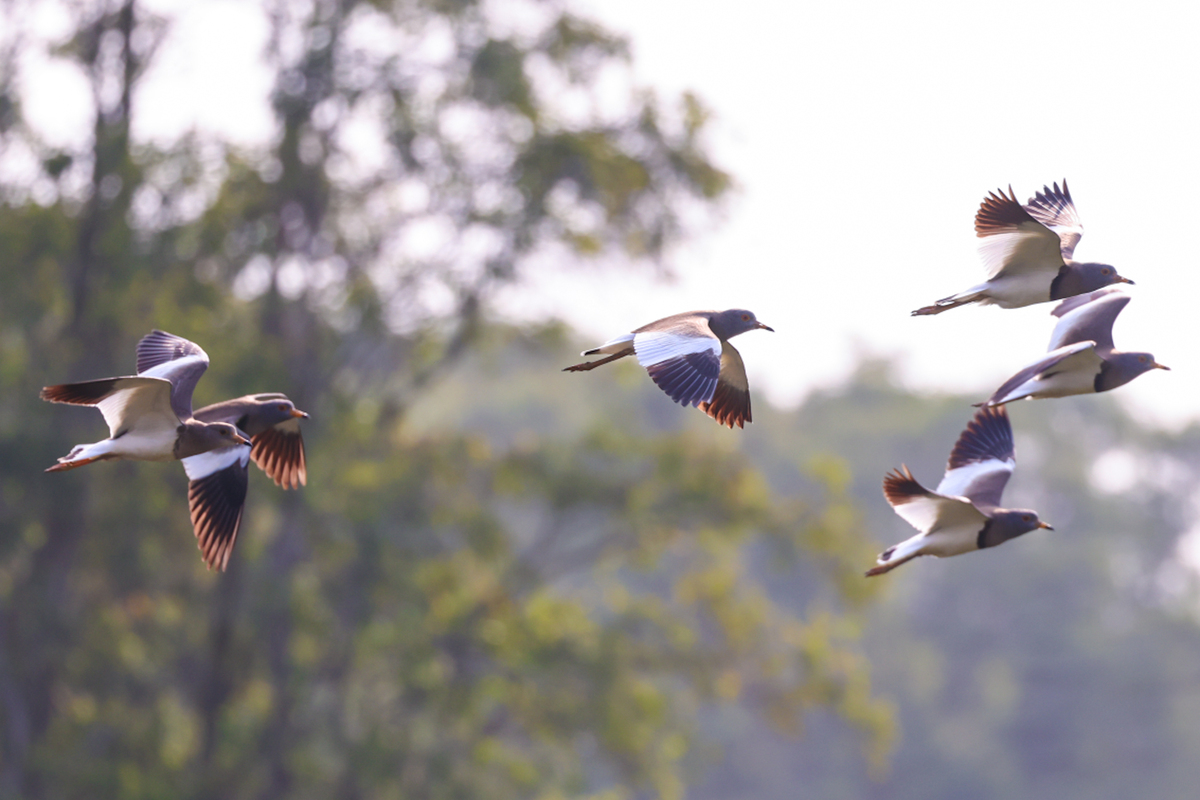 Birds usually gather to feed in the C1 and C2 zones of the park due to the richer source of food here, according to staff at Tram Chim.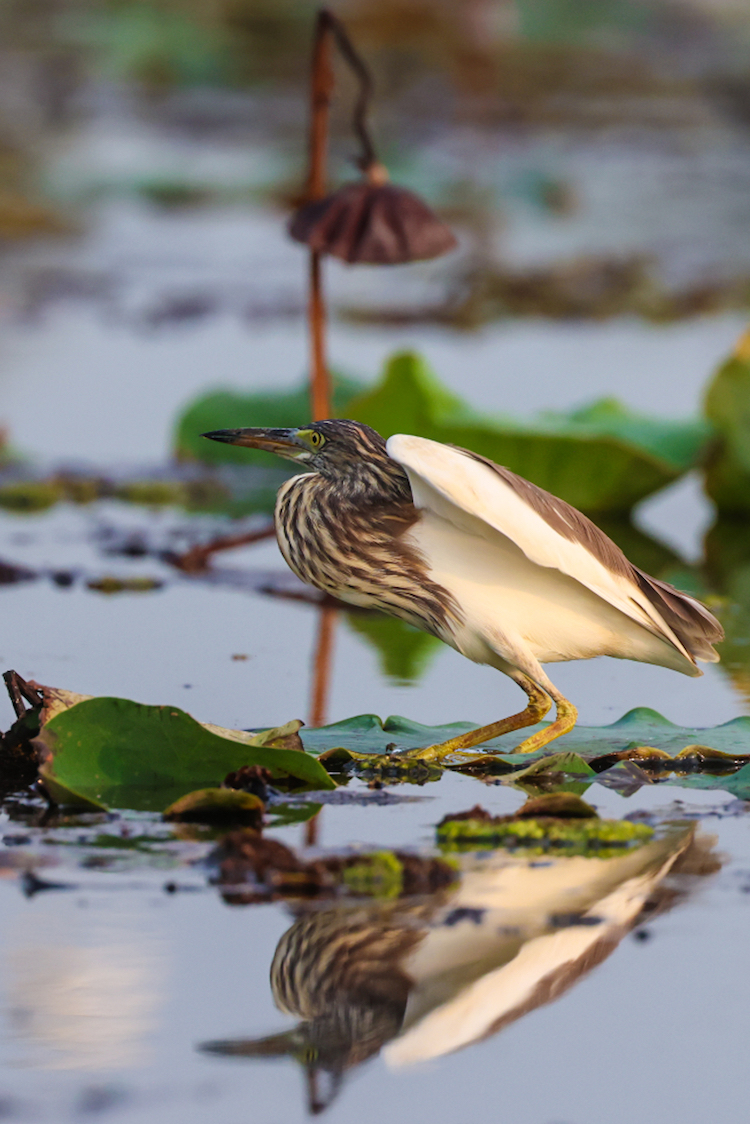 "Sometimes it takes forever to get as close to these birds as possible, but if you make a small mistake, they will fly away. In addition, a good camera and lens are important factors," An was cited by VnExpress as saying, referring to this passion for shooting wildlife.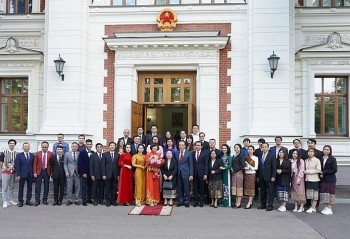 Friendship
The Vietnamese Embassy in Cuba will make efforts to consolidate and cultivate the special Vietnam-Laos relationship in the spirit of respect and support for mutual benefits.