Stock Price Today (July 11): Tesla stock is on the verge of becoming a 'Bubble'
The market is recovering leading by major tech giants, after Apple's new peak price, all other big tech firms are enjoying the green in their stocks and Tesla stock is on the verge of becoming a bubble. 
The trading day has ended in the US market with mixed results. While the Dow and S&P 500 are both in decline (-1.38% and -0.56% respectively), the NASDAQ is actually in the green with its record close, up 0.53% from yesterday at 10,547.75. According to Yahoo Finance, this phenomenon might due to the rise of big tech stocks. We are talking about Facebook (+0.38%), Amazon (+3.29%), Apple (+0.36%), Netflix (+0.99%), and Alphabet – the parent company of Google – is up by 1%.
Tech stocks are all increasing (Source: Yahoo Finance)
Telsa stock
In late 2019 through early 2020, Tesla stock soared by 400%. Short sellers got hammered, collectively losing about $8 billion. In early March 2020, Tesla's stock finally fell, along with most others, during a market downturn. Short sellers made about $50 billion in a sell-off that lasted a few days.
On the other side of the market, Tesla became the first stock ever with $20 billion bets against it. According to research firm S3 Partners, Tesla could be a potential candidate for a short squeeze at the moment, where the short side actually has to buy in the stock to hedge their losses, driving the price even higher.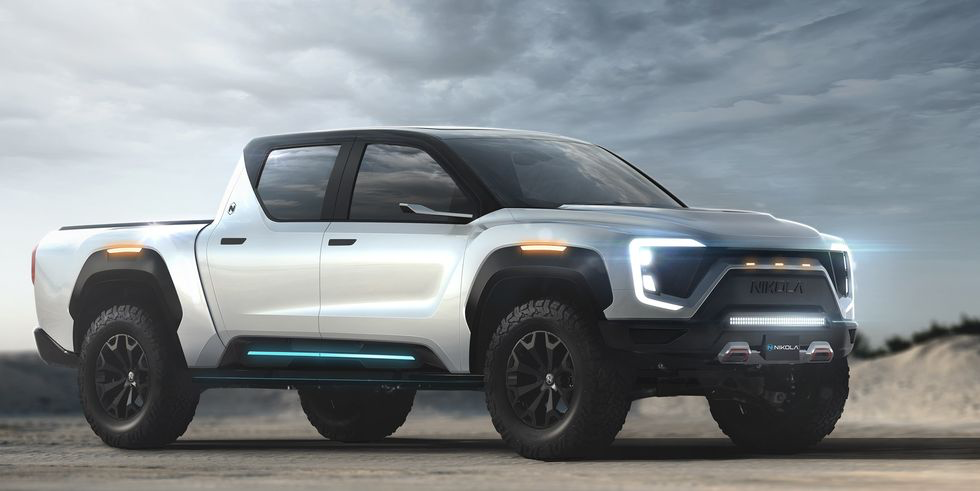 Nikola Pickup Truck (Source: Caranddriver)
Another Electric Vehicle company under the name of Nikola Tesla is now on fire on the 2020' market. This early-stage carmaker – Nikola Corp (NKLA) – doesn't yet have a product on the market but many investors have added NKLA stock on their portfolio with the hope of onboarding with something similar to a Tesla (stock price) ride.
Apple Stock This Week: Unstoppable
The street hailed that Apple investors must be tired of winning. This past week was another strong one for the Cupertino company's stock: up 5%.
That was despite the much less impressive performance of the broad stock market, which finished the week short of 2% higher. By my count, this was the 16th consecutive time that Apple stock ended the week flat at least (once), if not well into positive territory (as much as 13.6%, back in late March).
Apple's peers did even better. Propelled by an unstoppable Amazon, FAAMG ex-Apple reached about two percentage points higher for the week. With high-beta stocks (think airlines, banks, etc.) ending the week in the red, it seems clear that investors have been favoring caution over speculative behavior lately.
On Tuesday, Raymond James raised its price target on the stock, despite some concerns over fiscal fourth-quarter guidance. Deutsche Bank did the same, after citing "prospects of a V-shaped recovery in sales". Nomura was the one shop to offer a contrarian view, stating that 5G will fall short of a supercycle for the Cupertino company.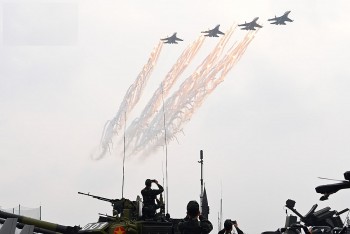 National
At the opening ceremony of the Vietnam International Defense Expo 2022 on December 8th morning, there were impressive performances of the air forces and commando of the Vietnamese People's Army.