Stock Price Today (Jul 3): U.S. financial markets closed on Friday as Independence Day falls on a day after
Stock Price Today (Jul 3): Saturday this week or July 4 marks the US' Independence Day, The New York Stock Exchange and Nasdaq are shuttered at the conclusion of regular trade Thursday. The closure will last until the end of the significant event.  
Dow Jones futures rose slightly late Thursday
Dow Jones futures along with S&P 500 futures and Nasdaq futures increased slightly late Thursday, Investors reported. The coronavirus stock market rally faded into Thursday's close, though the major indexes had a strong week. Tesla (TSLA) soared on second-quarter delivery figures, while Akamai Technologies (AKAM), Teladoc Health (TDOC), Taiwan Semiconductor (TSM) and Atlassian (TEAM) all cleared buy points. After the close, Regeneron Pharmaceuticals (REGN) fell on weak results for a possible coronavirus treatment.
Tesla stock held the bulk of Thursday's gains, capping a huge week for itself and other electric-vehicle plays such as Nio (NIO). Looking ahead, second-quarter Tesla earnings results could spur the S&P 500 index to add TSLA stock. Beyond that, Tesla faces no production constraints but questions about future demand remain.
Teladoc stock cleared two buy points Thursday, while Akamai stock blasted to a new high. Taiwan Semiconductor stock also broke out past a clear buy point. Atlassian stock cleared an early entry, just below an official buy point from a brand-new flat base.
On the downside, Regeneron and partner Sanofi (SNY) fell late Thursday. Both REGN stock and SNY stock had closed near buy points.
Tesla stock, TEAM stock and TDOC stock are on IBD Leaderboard. TSM stock is on the IBD 50, along with many other semiconductor companies.
Dow Jones Futures Today
According to Investors, Dow Jones futures rose 0.1% vs. fair value. S&P 500 futures advanced 0.2%. Nasdaq 100 futures climbed 0.2%. DJIA futures trade until 1 p.m. ET on Friday, then resume trading at 6 p.m. ET Sunday. Dow Jones futures trading may be relatively muted with U.S. stock exchanges closed Friday, in observance of the Fourth of July holiday. But stock markets in Asia, Europe and elsewhere are open.
Remember that overnight action in Dow futures and elsewhere doesn't necessarily translate into actual trading in the next regular stock market session.
Coronavirus Stock Market Rally
The coronavirus stock market rally had a strong start Thursday, with the Nasdaq running to a record high. But the major indexes faded into the close. The Dow Jones Industrial Average closed up 0.4% in Thursday's stock market trading after hitting resistance once again at its 200-day moving average. The S&P 500 index rose 0.45% and the Nasdaq composite 0.5%.
But the Dow Jones and other indexes still had a strong week. The DJIA climbed 3.25%, the S&P 500 4% and the Nasdaq 4.6%.
Among the best ETFs, the Innovator IBD 50 ETF (FFTY) edged up 0.3% on Thursday but 3.6% for the week. The iShares Expanded Tech-Software Sector ETF (IGV) climbed 0.2% on Thursday, 3.7% for the week. The VanEck Vectors Semiconductor ETF (SMH) popped 1.5% on Thursday and 3.8% for the week. Taiwan Semiconductor stock is a top holding in SMH.
Teladoc Stock
Teladoc stock rose 5.05% to 208.89, just clearing a 208.73 buy point above a high-ish handle from a recent consolidation. TDOC stock also moved past a very short trend line offering an early entry around 200. The RS line for Teladoc stock is near a record high after a huge run to start the year.
Tesla Stock
Tesla stock surged 8.4% to 1,208.66, hitting yet another record high. Before Thursday, Tesla reported it delivered 90,650 electric vehicles in the second quarter. That beat recent estimates of around 88,000. Model 3 and Y deliveries were 80,050, while Model S and X deliveries were 10,600. Overall production from the Fremont and Shanghai plants was 82,272.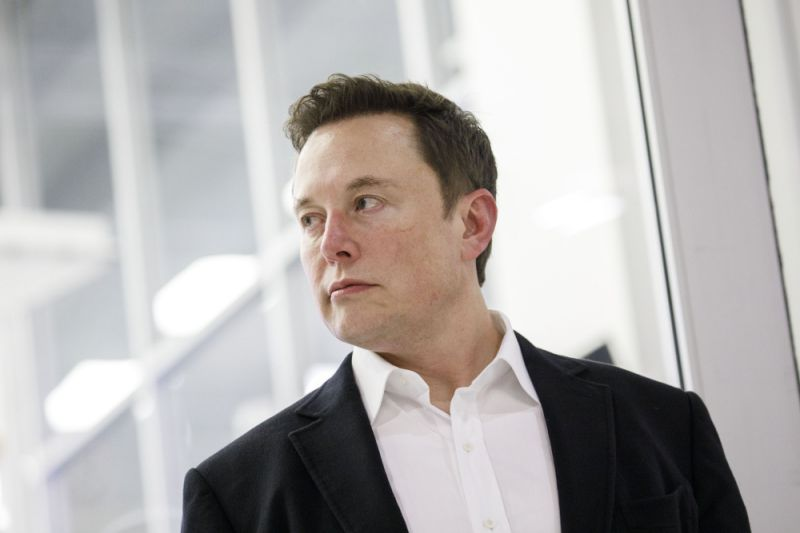 Elon Musk.
TSLA stock had already been soaring earlier in the week as leaked Elon Musk emails to staff signaled Tesla was close to breaking even in the second quarter. If Tesla earnings are positive for Q2, that could spur TSLA stock's entry into the S&P 500 index. Musk likely can recognize sufficient emission credits and "Full Self Driving" revenue to make that happen.
With investor's pricing in strong deliveries and more, Tesla stock skyrocketed 26% for the week.
It was a huge week for EV-related plays. Nio stock leaped 36% to a 16-month high, including a 19% spike on Thursday. The Chinese luxury electric SUV maker reported record Q2 deliveries early Thursday. Workhorse Group (WKHS), which is developing electric vans, shot up 111% this past week after a 103% advance in the prior week. Blink Charging (BLNK) leaped 75%.
According to Bloomberg, Elon Musk provoked the U.S. Securities and Exchange Commission in the course of taking a victory lap on Twitter over Tesla Inc.'s surging share price.
The chief executive officer first taunted short-sellers in a string of tweets, writing that the electric-car maker would "make fabulous short shorts in radiant red satin with gold trim." That's an apparent reference to jokes he's repeatedly made about sending "short shorts" to investors who bet against Tesla's shares, such as hedge fund manager David Einhorn.
Musk, 49, then wrote Thursday that he would send shorts to the SEC, referring to the agency again as the "Shortseller Enrichment Commission." He first used that phrase in October 2018 after the regulator sued him for securities fraud.
Musk then tweeted a cryptic but profane play on the agency's initials, prompting Ross Gerber, a fund manager who regularly engages with him on Twitter, to write back: "Dangerous." Musk responded: "But so satisfying."
Musk and the SEC have a combative history. The agency sued him in September 2018 over tweets he sent a month earlier claiming that he had secured funding to take Tesla private at $420 a share. As part of a settlement agreement, Musk was required to pay a $20 million fine, step down as Tesla's chairman for three years, and have some of his tweets pre-approved by a company lawyer.
Apple Stock
Apple's (NASDAQ: AAPL) stock is hovering near an all-time high after nearly tripling over the past five years, but Wedbush analyst Daniel Ives recently claimed the stock still has a "lot of gas left in the tank" and hiked his price target on the stock from $375 to $425.
Furthermore, Ives believes Apple's stock could eventually hit $500 a share in a "bull case" scenario, buoyed by rebounding sales in China, pent-up demand for the iPhone 12 amid 5G upgrades, and the COVID-19 crisis bolstering its services segment.
Ives also claims the tech giant, which has a market cap of $1.6 trillion, could become the first $2 trillion company by 2021. Investors should always take analysts' forecasts with a grain -- or maybe even a whole pillar -- of salt, but could Apple actually top $500 per share in the near future?
Apple didn't provide any guidance last quarter due to the ongoing impact of the COVID-19 pandemic. However, analysts expect its earnings to rise 4% this year and 20% the next.
At $500 a share, Apple's stock would trade at 40 times this year's earnings and 34 times next year's earnings. Those would be historically high P/E ratios for Apple and would require investors to revalue Apple as a growth stock.
For that paradigm shift to occur, Apple would need to accomplish three main goals: convince people to buy the iPhone 12, regain its footing in China, and continue expanding its services segment.
All these goals could prove tough to achieve.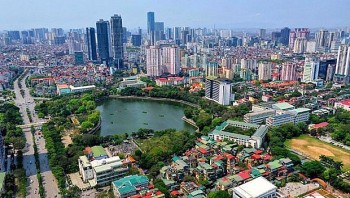 National
Vietnam News Today (Jan. 29): Quang Ninh: Cross-border trading with China resumed after Tet; Hanoi in the world's top three culinary destinations: Tripadvisor; Intertwined opportunities, challenges for Vietnam's economy in 2023; Supermarkets, traditonal markets gradually resume normal operations amid abundant supply.