Strengthening Medical Cooperation between Vietnamese Ministry of Public Security and Cuban Ministry of Interior
On Dec 15 -16, 2021, the Department of Foreign Affairs (Vietnamese Ministry of Public Security) was holding the second online conference for expericence exchange on medical between Vietnam's Ministry of Public Security and Cuba's Ministry of Interior.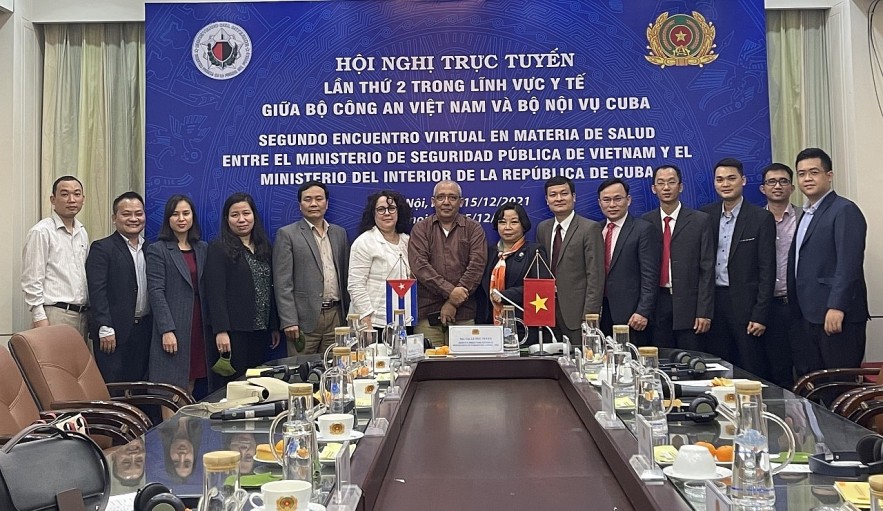 Delegates participating in the conference at Hanoi bridgehead.
At the Hanoi bridgehead (Vietnam) participated in by leaders of the Department of Foreign Affairs, representative leaders of its agencies, the Department of Medical, The 198 Hospital, The Hospital of Traditional Medicine and The 199 Hospital of the Ministry; The 30/4 Hospital was the one in Ho Chi Minh brigehead.
From Cuba bridgehead, the participants were Colonel Rebeca Fernandez Otero, Director of Department of International Relations and Cooperation, Ministry of Interior of Cuba; Mr. Roberto Castellanos Gutierres, Director of CIMEQ Hospital and its other experts, doctors.
During the 2-day conference, both sides concentrated on exchanging experience, enhancing knowledge of the experts and doctors on medical, especially application of regenerative medicine and research into vaccines against the Covid-19.
In addition, the experts and doctors from CIMEQ Cuba Hospital and Vietnam Ministry of Public Security discussed thematics on treatment methods for some cancers, and treatment of vocal cord benign tumors by endoscopic hanging surgery; acupuncture, disease treatment with traditional medicine; respond to environmental disasters caused by floods and respond to health…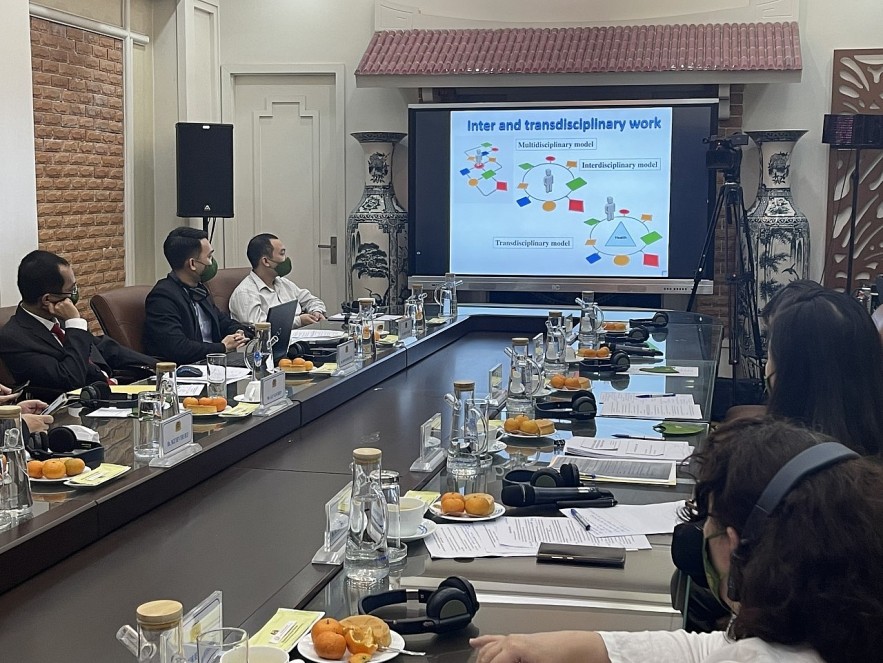 During the two-day conference, the two sides focused on exchanging experiences and enhancing the knowledge of experts and doctors in the medical.
At the end of the conference, the leaders of Department of Foreign Affairs (Ministry of Public Security) highly appreciated in-depth professional presentations as well as important comments and exchanges from the experts; at the same time proposed that it was necessary for two sides to promote face-to-face and online meetings on medical for sharing the mutual concerns in the coming time.