More Vallet scholarships granted to Vietnamese disadvantaged students
Since 2001, more than 42,000 Vallet scholarships have so far been presented to Vietnamese students with a total value of nearly VND 250 billion (USD 10.7 million). The scholarship is named after a famous French Prof. Odon Vallet which is presented to the students with excellent academic results.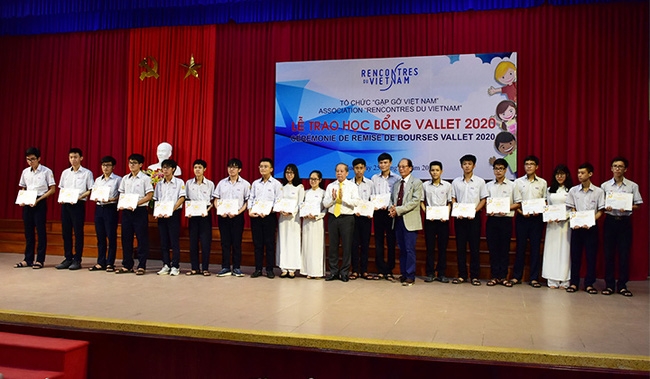 At the event. Photo: VNA
The organisation Meeting Vietnam on September 25 presented Vallet scholarships to 146 pupils and 66 university students in the central province of Thua Thien-Hue.
Each scholarship to students is worth VND 19 million (USD 826) while that for pupils is 11 million VND (USD 473).
The Vallet Foundation also offered an aid package of VND 400 million (USD 17.200) to 14 students from the Hue University of Education for study in France and VND 260 million (USD 11.100) to two local libraries.
The Vallet Foundation was founded by Prof. Vallet through the Meeting Vietnam Organisation.
The Rencontres du Vietnam (Meeting Vietnam) was initiated and established in 1993 by Prof., Academician Nguyen Van Hieu, the former Chairman of Vietnam Academy of Sciences in collaboration with Prof. Tran Thanh Van - French overseas Vietnamese. After its establishment, the organization has called on organisations and individuals in the country and the international donor to join. Since 2001, Prof. Vallet began to join and set up a scholarship fund named Vallet.
The funding is drawn from the French professor's personal inheritance from his father, once a poor labourer who made his fortune from the insurance business.
It is the largest and longest running scholarship fund in Vietnam nowadays. To date, more than 42,000 scholarships have been given to Vietnamese students, college students and young researchers with a total money mounting to VND 250 billion (USD 10.7 million).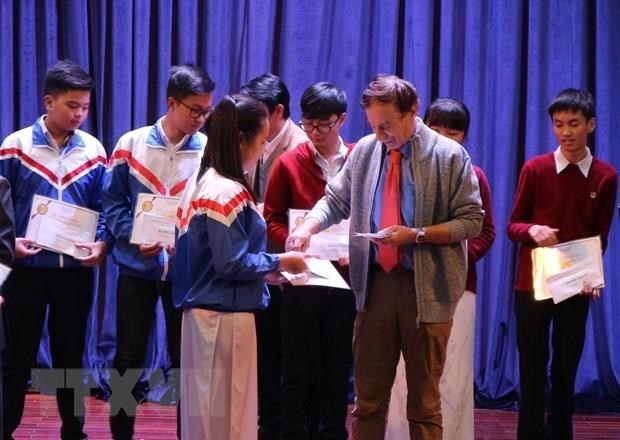 Professor Odon Vallet presents scholarships to disadvantaged students in the Central Highlands and the south-central provinces of Ninh Thuan and Khanh Hoa in 2019. Photo: VNA
Via an online exchange, Prof. Vallet, who was not present at the award ceremony due to the pandemic, spoke highly of Vietnam's fight against COVID-19, stressing that a number of Vietnamese alumni who used to receive Vallet scholarships are actively joining in the fight in localities nationwide.
In Thua Thien-Hue alone, over 4,500 scholarships have been granted along with scholarships for study in France and assistance to libraries.
From 1990, through the Aid to the Children of Vietnam (AEVN) in France, Prof. Vallet made financial contributions to repairing and upgrading SOS Children's Village in Lam Dong, Thua Thien-Hue, Quang Binh and Nghe An.
It is not merely the material meaning, a story about the famous French professor who spends whole asset from his father, an insurance businessman to present scholarships but also helps inspire and awake the study spirit over the difficulty, passion for science research for the youth in Vietnam and worldwide./.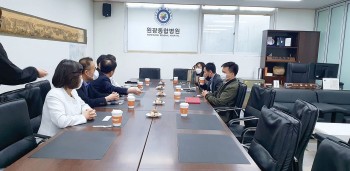 Overseas Vietnamese
A meeting was organized at the Wonkwang Hospital on the provision of medical support for the Vietnamese community in Korea in accordance with the signed cooperation agreement.