Thousands of storks at Say swamp (Video: VNE)
Say swamp, Dam river belongs to Vinh Binh hamlet, Tam Thang commune, Tam Ky city, the central province of Quang Nam. The swamp covers an area of 180ha and still retains its pristine and quiet features and ecosystem diversity. For this reason, the area is attracting a growing number of animals who find their ways here to live.
In the past three years, Say swamp has been the house of almost 3,000 – 4,000 individuals of a rare type of stork, called Anatomus oscitans scientifically, which is one of the animals in Vietnam's Red Book.
"The thousands of individuals often flock to Say swamp at around 3 pm after finish searching for food in nearby rivers and rice fields in the morning. They would take a rest at the swamp by standing on the bamboo poles or the water hyacinth trees as, you know, there are not enough poles such a large number of storks", Chau Van Cu, 34, a boat sailer who often goes pass the storks told Dan Viet.
"They then fly away by evening and would return in the next day", he added.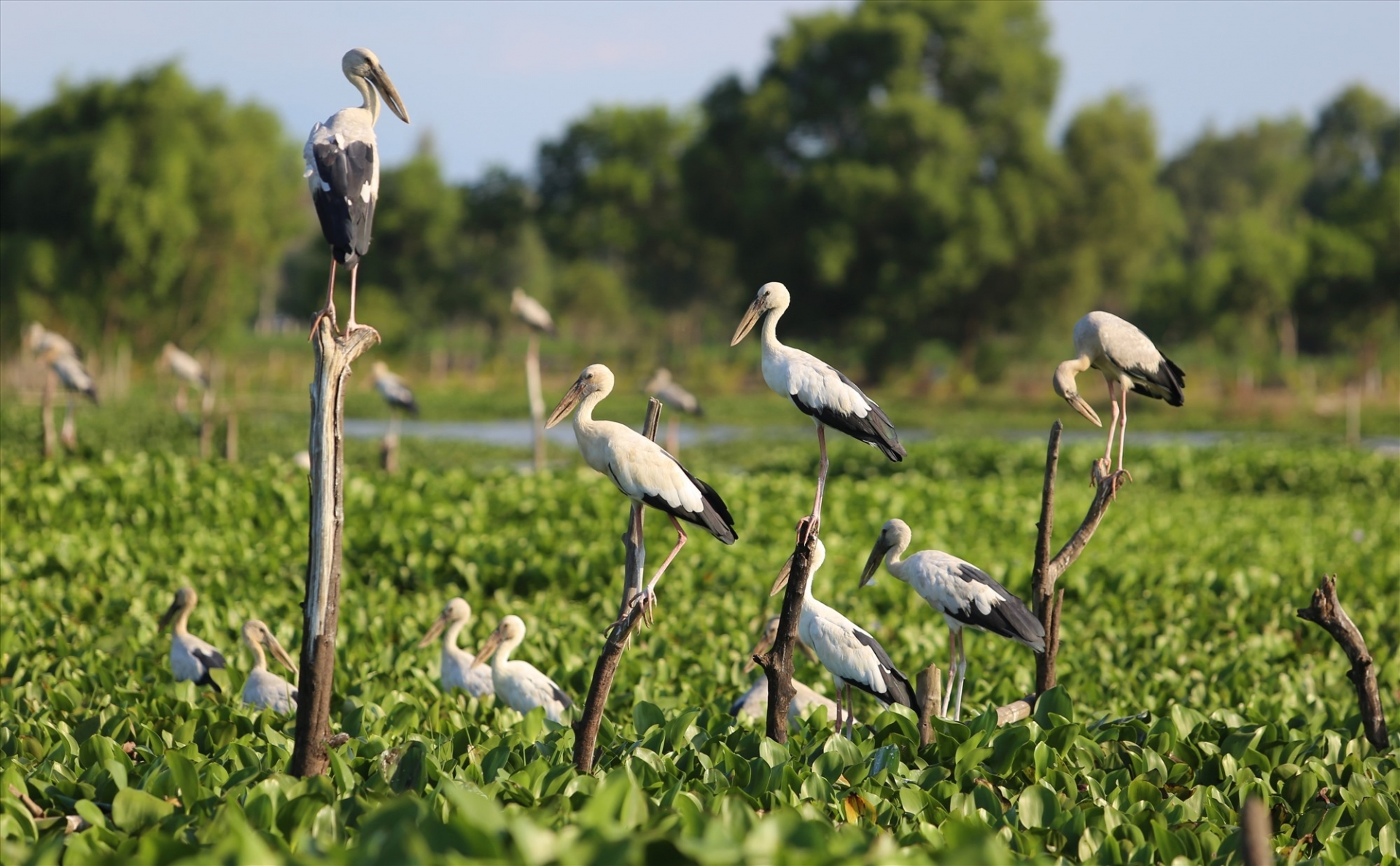 (Photo: VNE)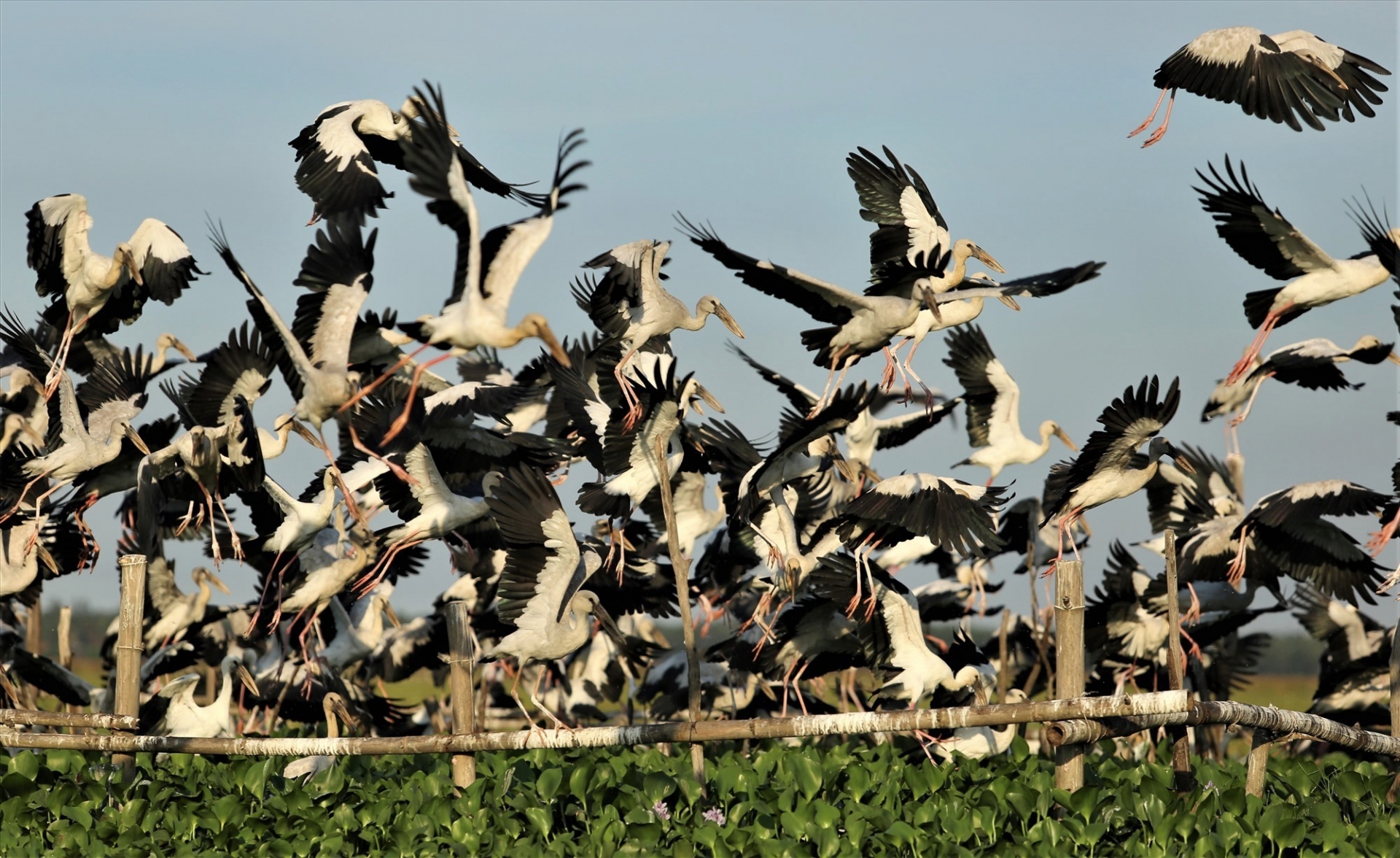 (Photo: VNE)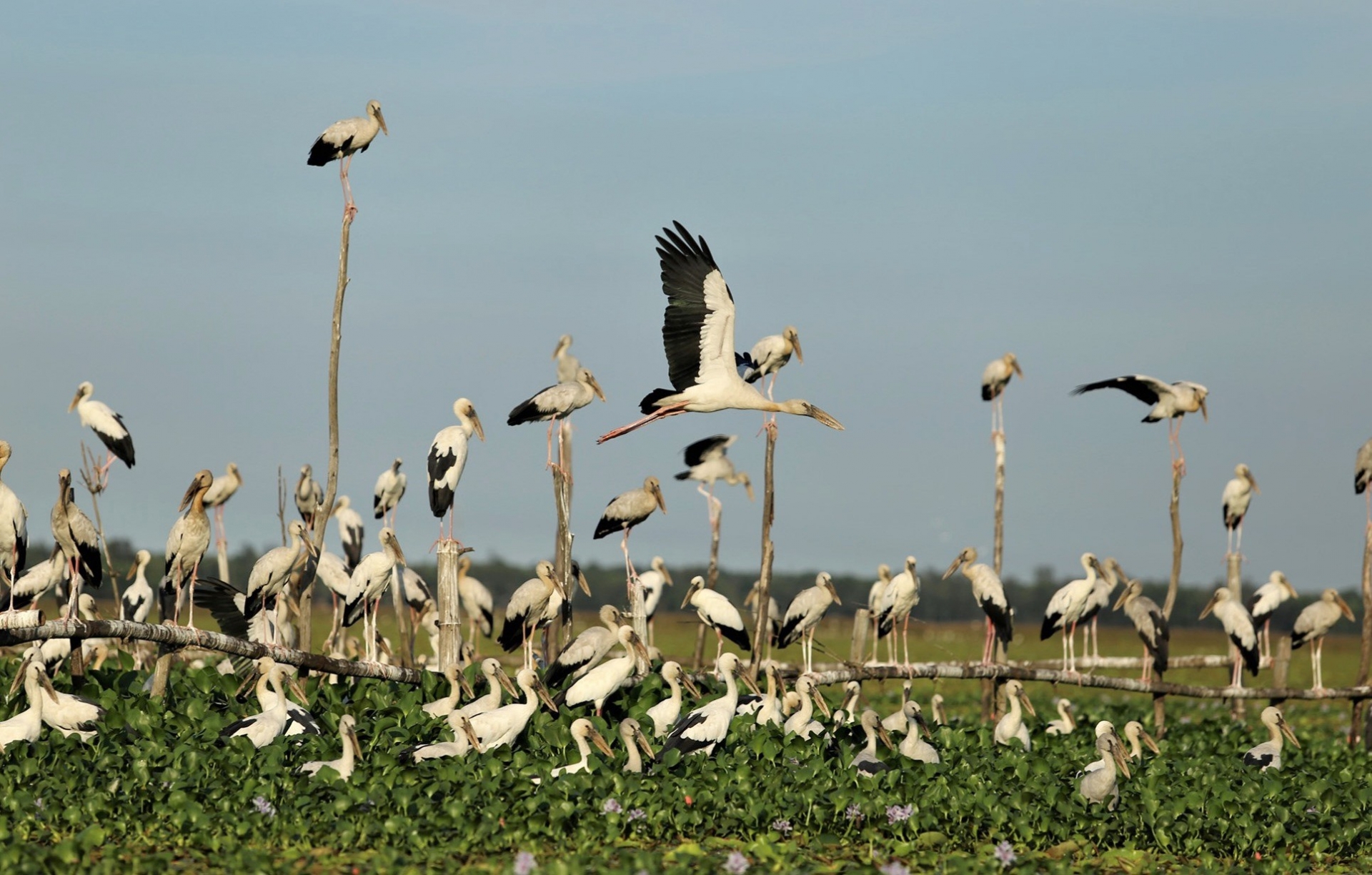 (Photo: Dai Doan Ket)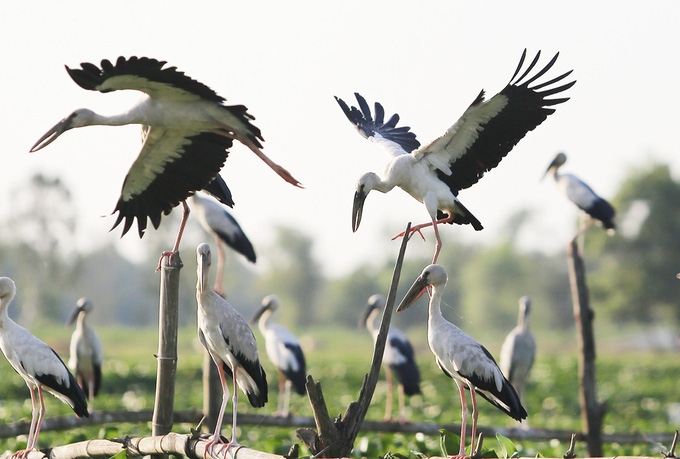 (Photo: Dai Doan Ket)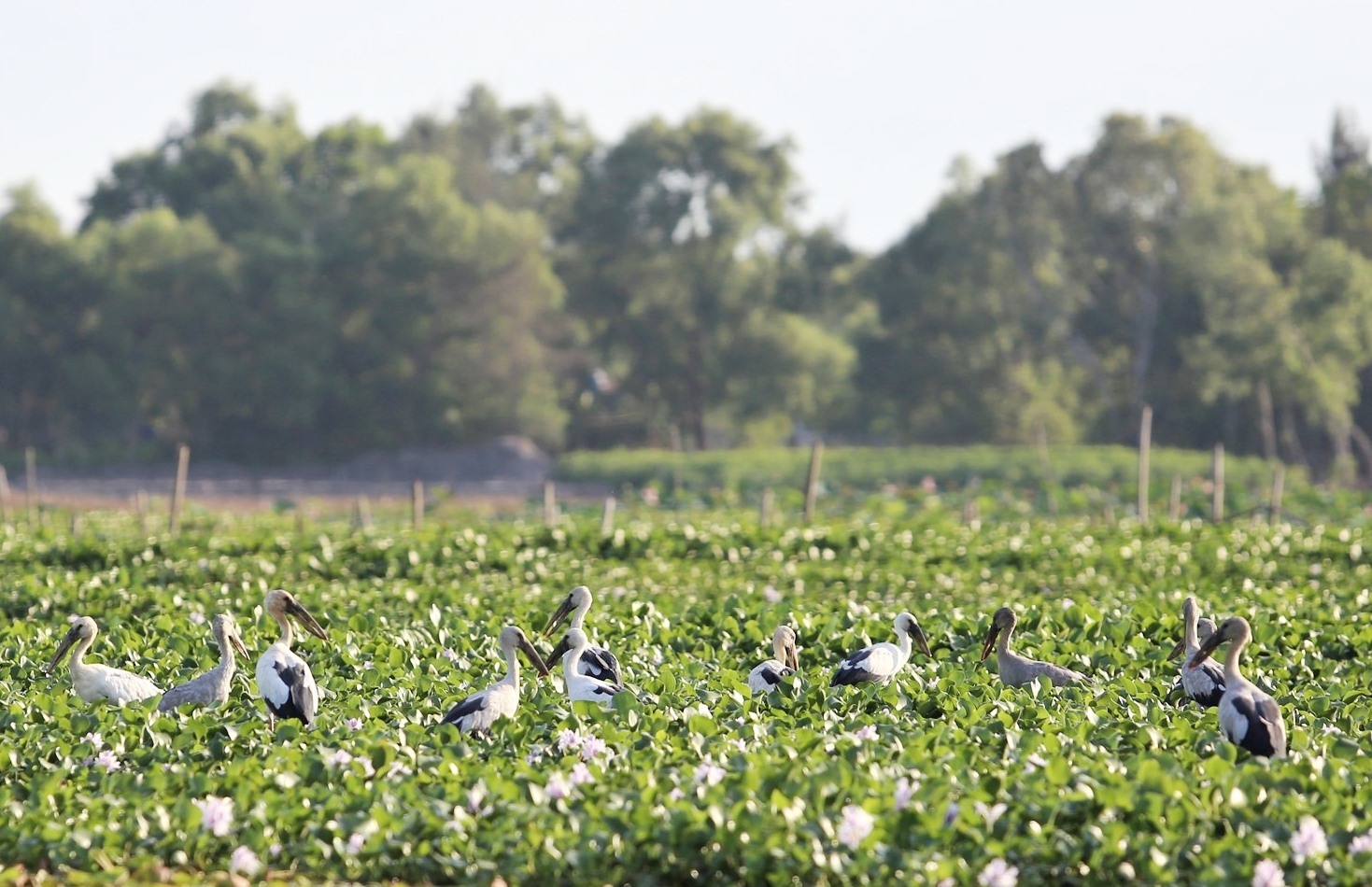 (Photo: Dai Doan Ket)
(Photo: Dai Doan Ket)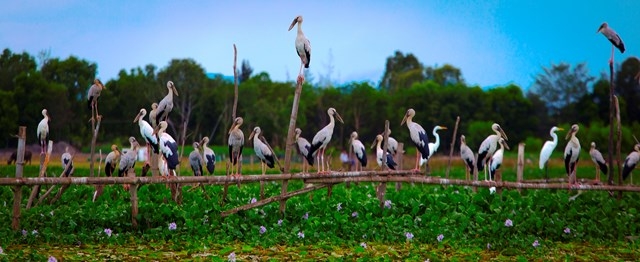 (Photo: Dai Doan Ket)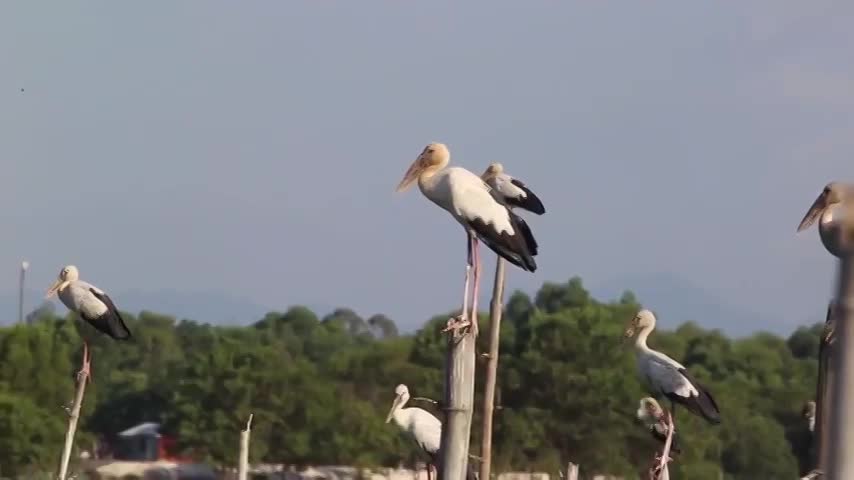 (Photo: Dai Doan Ket)
Say swamp is an already attractive tourist attraction. The advent of the storks everyday has made it even more alluring and mesmerizing stop for visitors, especially those into nature. There are three boats on offer to take visitors on a boat trip along the river and take a closer look at the overwhelmingly stunning storks scene. For many visitors, the place gives them a rare background to take pictures.
Given the rarity of Anatomus oscitans, any move to illegally exploit the rare stork type such as netting or shooting will be heavily fined.
"We're growing more trees on the river to create a more suitable habitat for the storks to live in. We also encourage local people to make more bamboo poles", Chau Thanh Phong, Tam Thang commune chairman told VNE.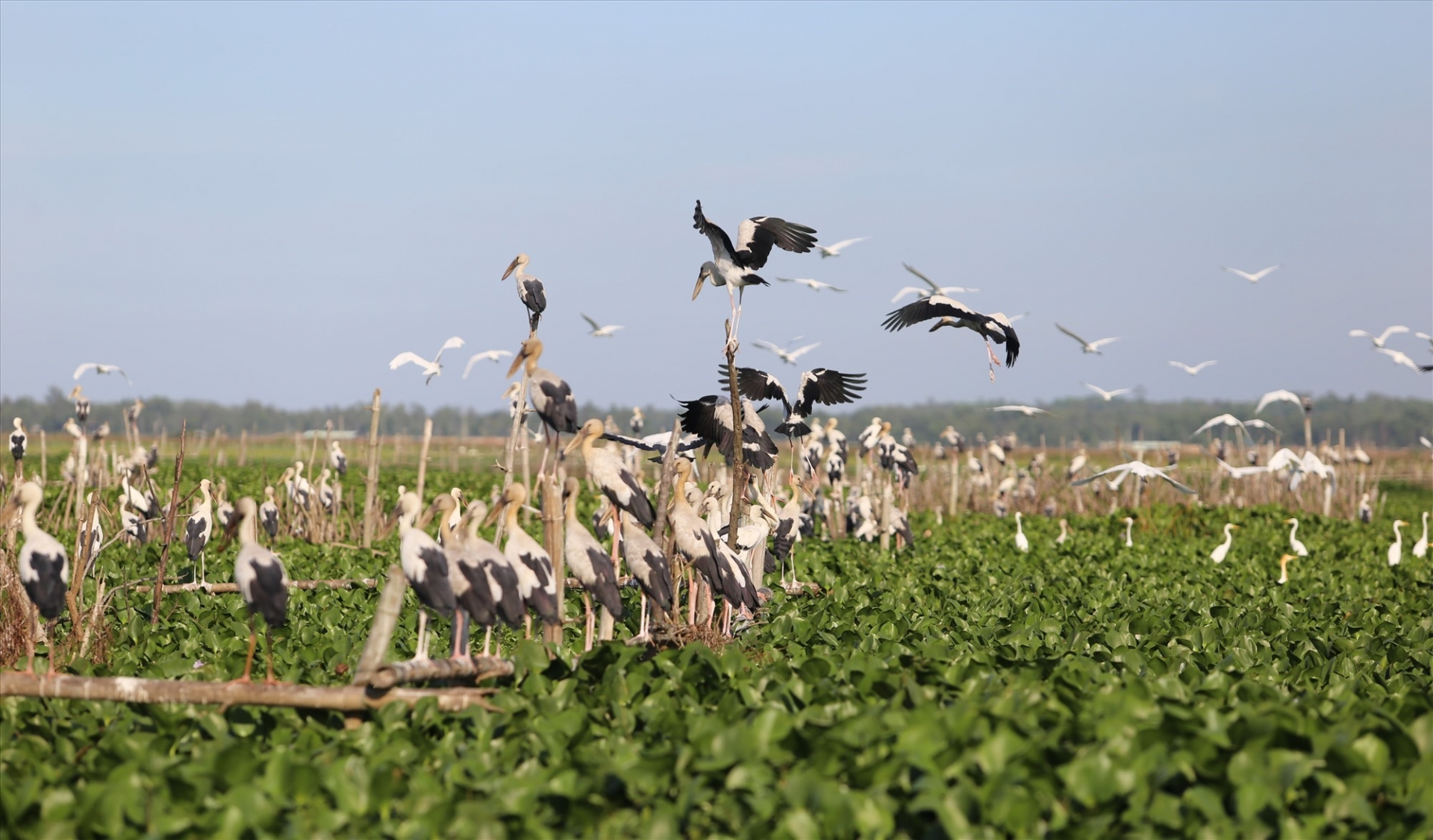 (Photo: Dai Doan Ket)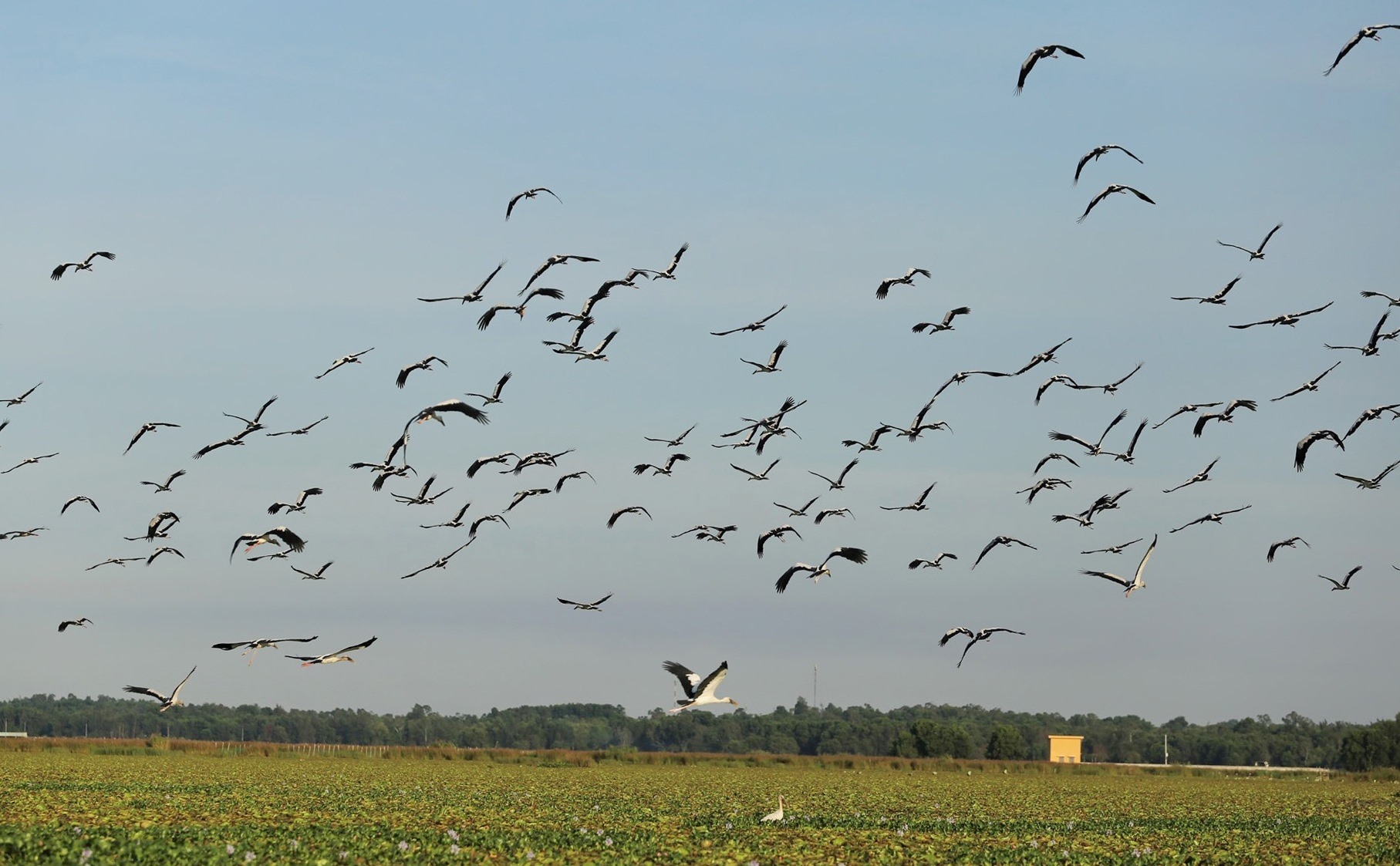 (Photo: Dan Tri)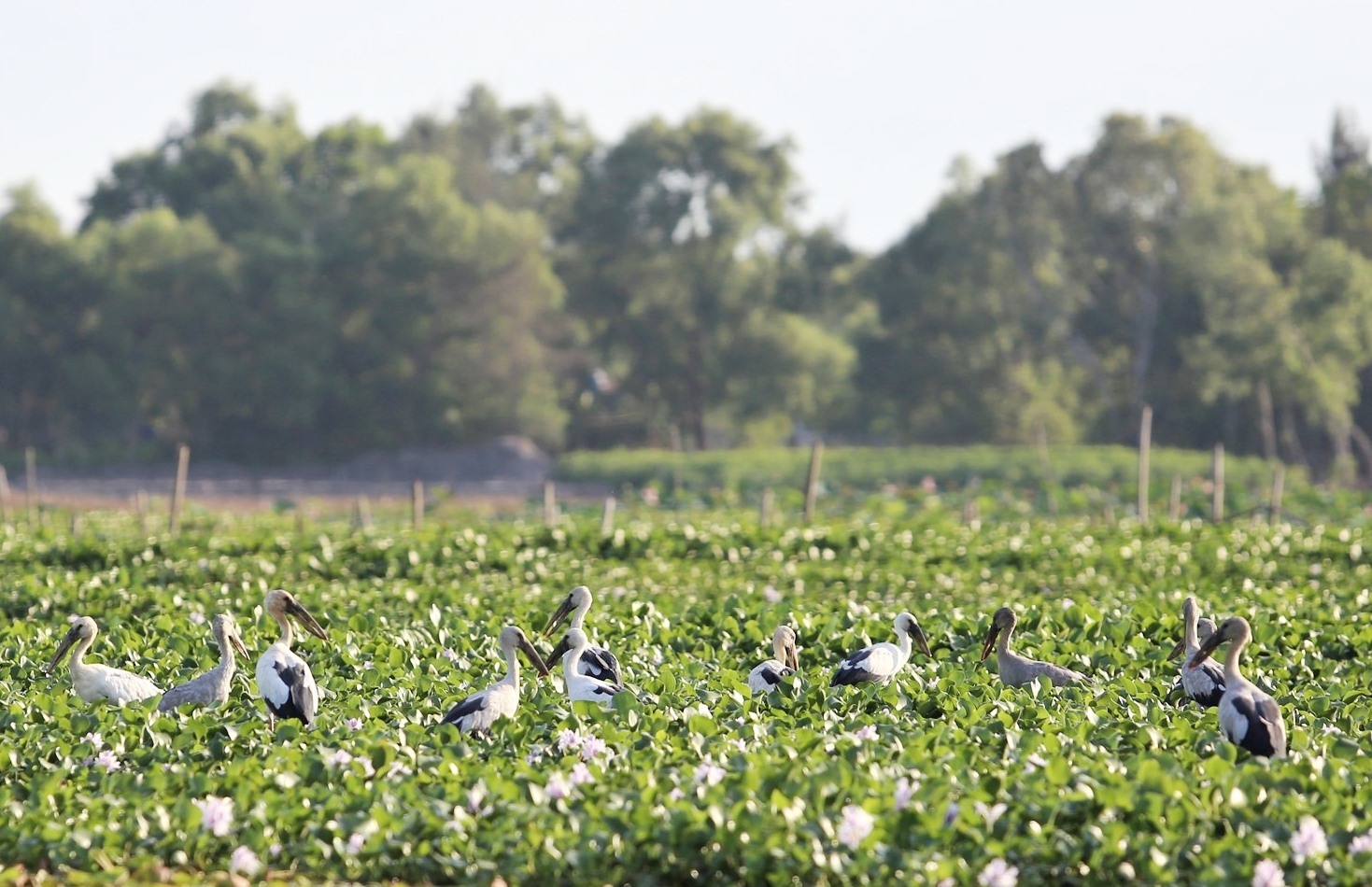 (Photo: Dai Doan Ket)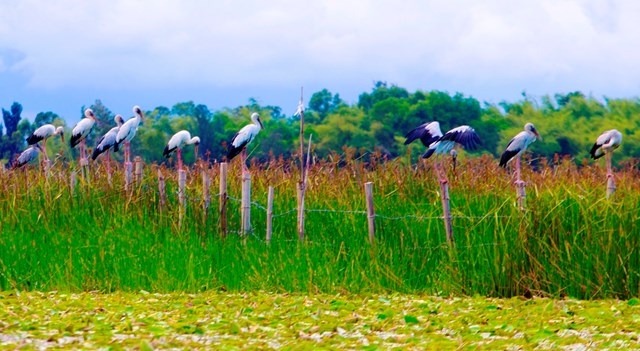 (Photo: Dai Doan Ket)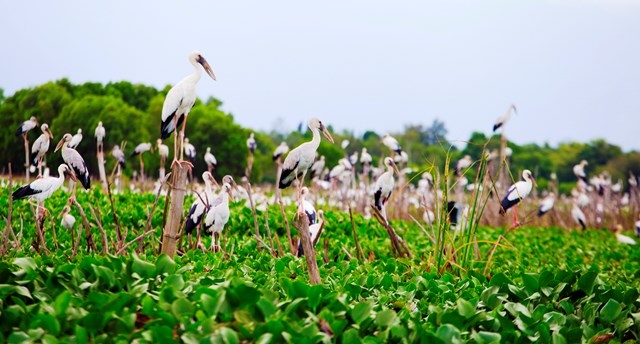 (Photo: Dai Doan Ket)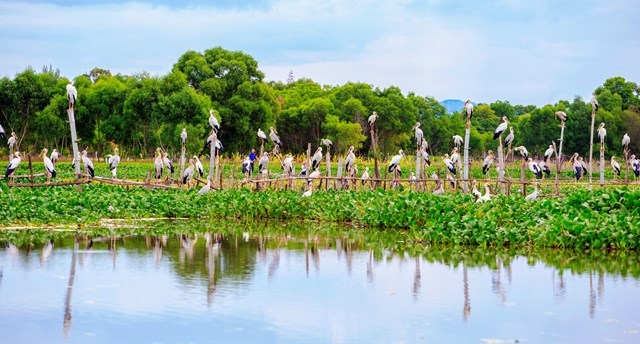 (Photo: Dai Doan Ket)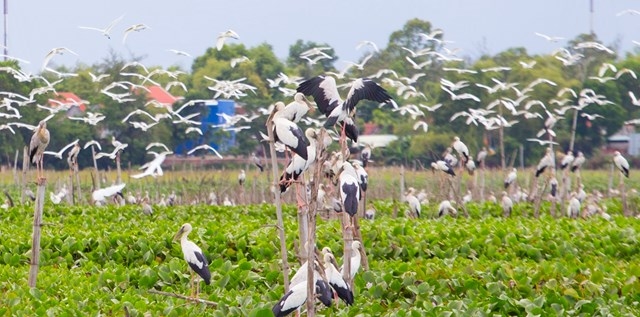 (Photo: Dai Doan Ket)
Jasmine Le