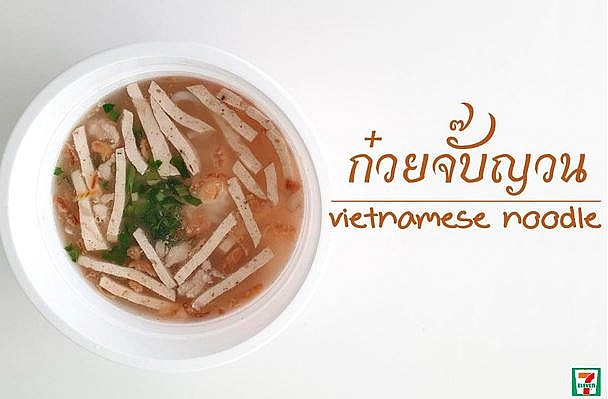 Vietnamese Noodle on the 7 Evelen's fan page. Photo: 7 Eleven Thailand
After the hot-sale of Vietnamese Banh Mi, at 7-Eleven Thailand, another Vietnamese dish has recently been added on shelves of this convenient chain. The 7-Eleven Thailand fan page is sharing pictures of Vietnamese noodles, though it may a little bit different from the original version and it is quite difficult to classify exactly types of noddle.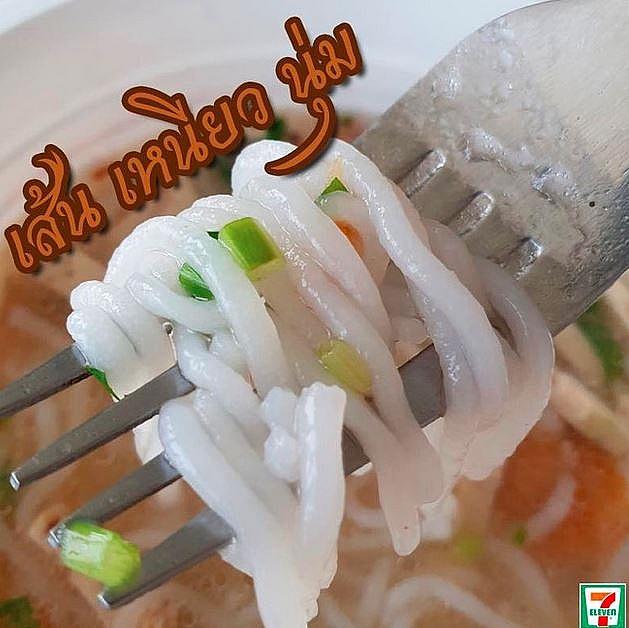 Photo: 7 Eleven Thailand
The noodle strings make people think about Banh Canh (Vietnamese rice noodle soup).
Meanwhile the topping of the dish with julienne Asian style sausage reminds about Cuon Sui, a famous dish in Sapa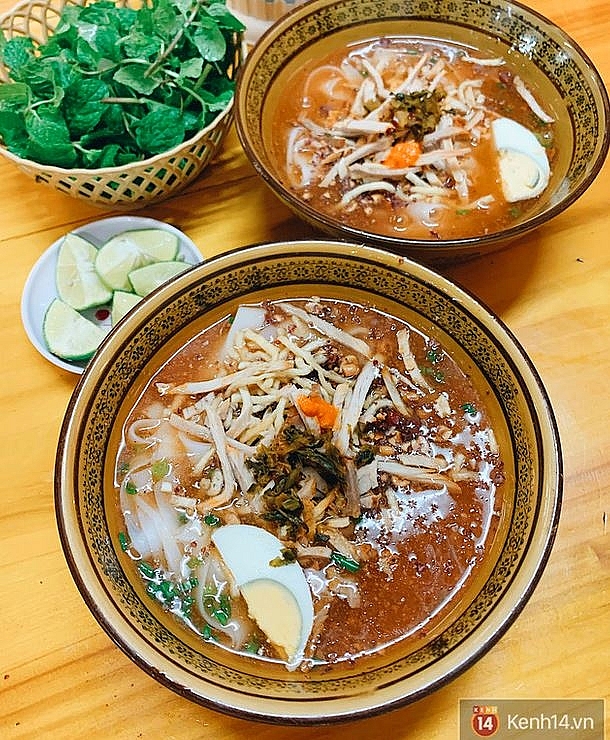 Cuon Sui, a famous dish of Sapa. Photo: Kenh14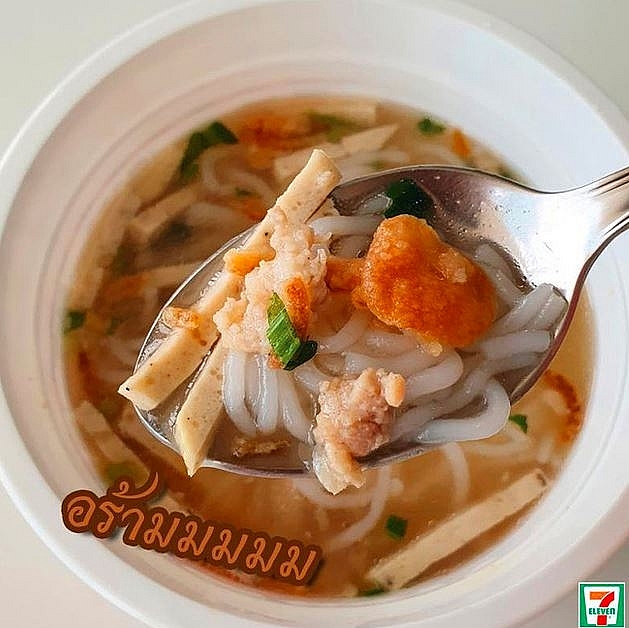 Photo: 7 Eleven Thailand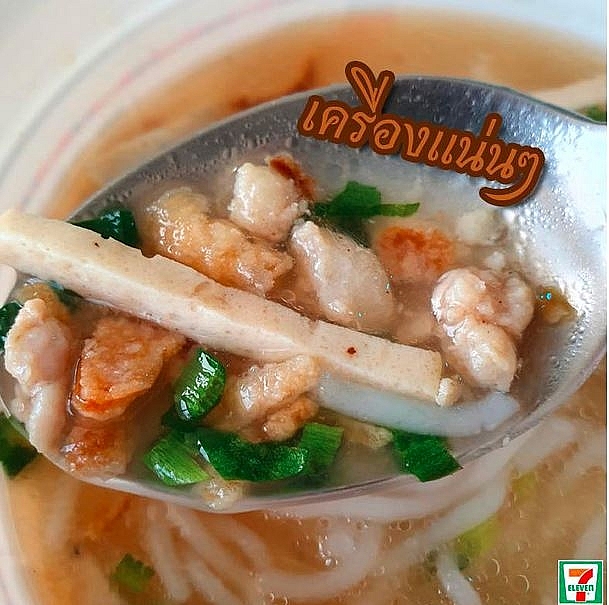 Photo: 7 Eleven Thailand
Although it is not clear that 7-Eleven Thailand is inspired by any type of Vietnamese noodle or combination of many dishes, this dish has received the love of many Thais. On the fan page, this post got more than 4K likes and hundreds of comment and share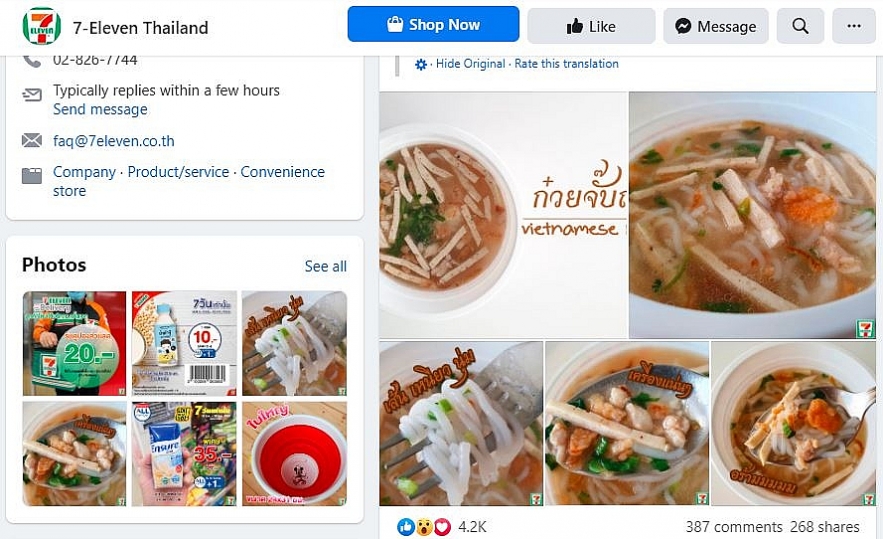 Photo: 7 Eleven Thailand
Le Dang