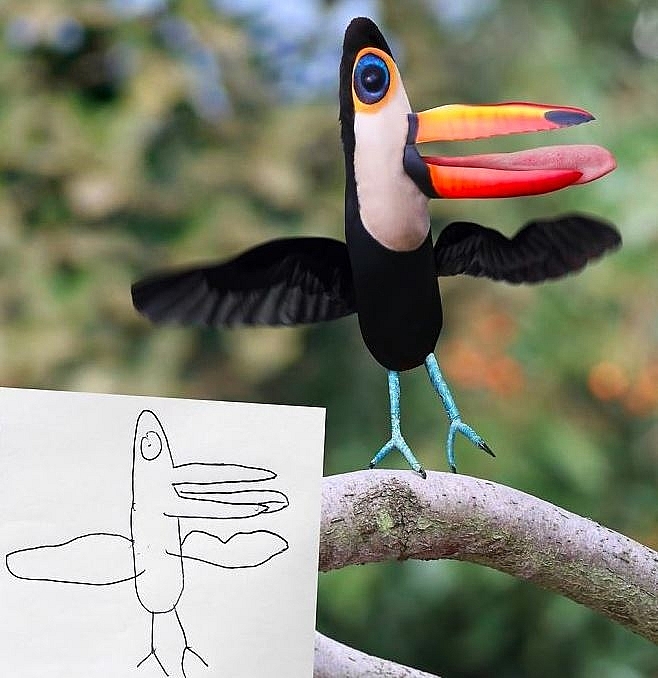 Tom Curtis works as Executive Creative Director in a UK's largest media planning and buying agency, who is also the dad behind the 700k-followed Instagram account @thingsihavedrawn and co-author of 'Things I Have Drawn at the Zoo' with his two kids, Dom (11) and Al (9).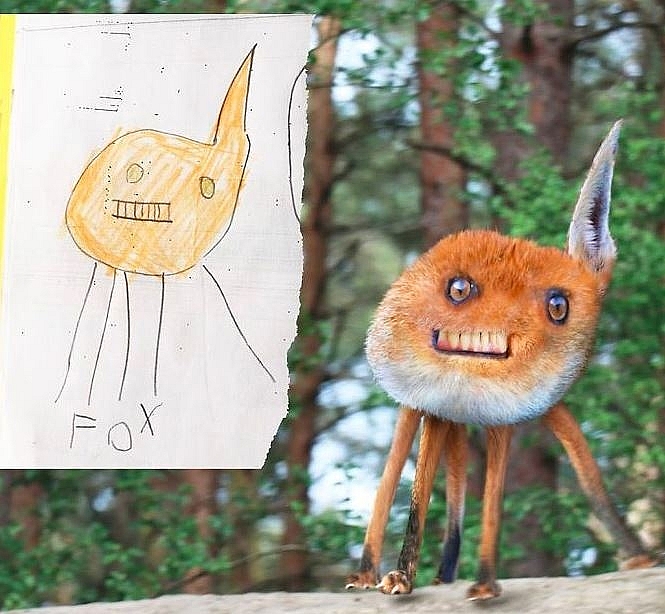 Photo: Boredpanda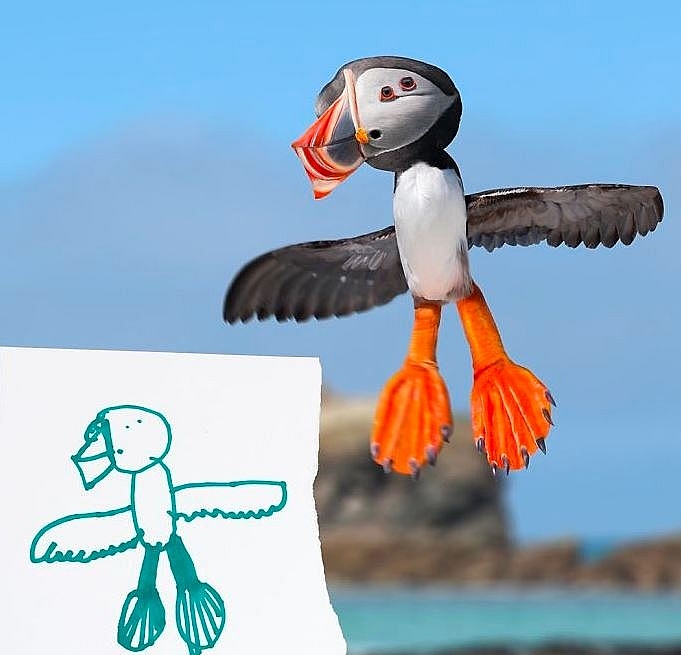 Photo: Boredpanda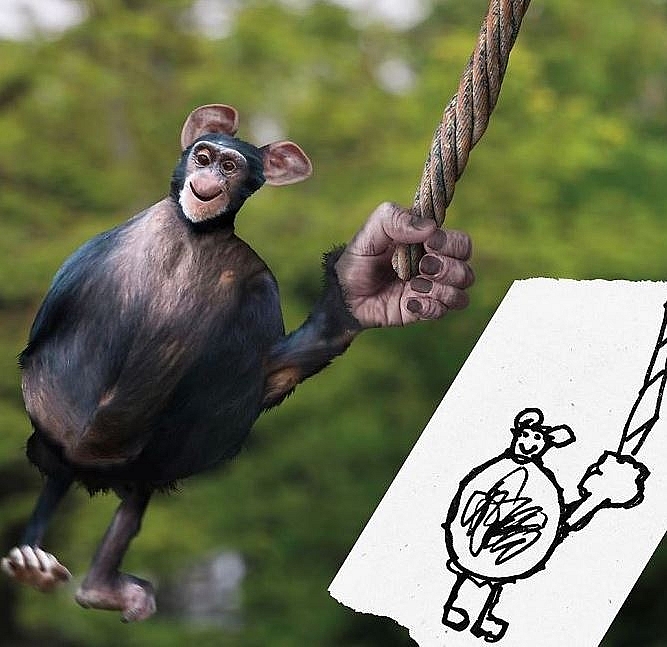 Photo: Boredpanda
Tom's journey into the art of bringing children's drawings to life started when he saw that his son Dom drew a picture of a weird looking animal and he noticed that he (like most kids) draws the eyes and mouth on the same side of the animal's head.
He has loads of experience and has been dabbling in Photoshop for nearly a quarter of a century.
Therefore, he decided to Photoshop his kids and other children's fun, creative, and goofy doodles to bring them to life. The result is both terrifying and hilarious and we absolutely love it!
Tom said with Bored Panda that the number of submissions he gets form other kids' parents varies. "It's completely dependent on what's happening on Instagram at that time. We recently had a big spike in followers and were getting well over 50 drawings sent to us a week, but now it's settled down to a few per day."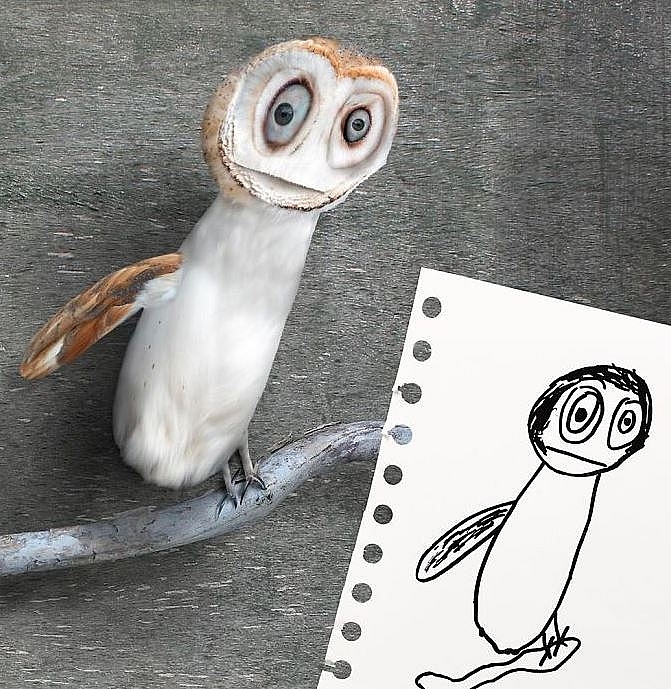 Photo: Boredpanda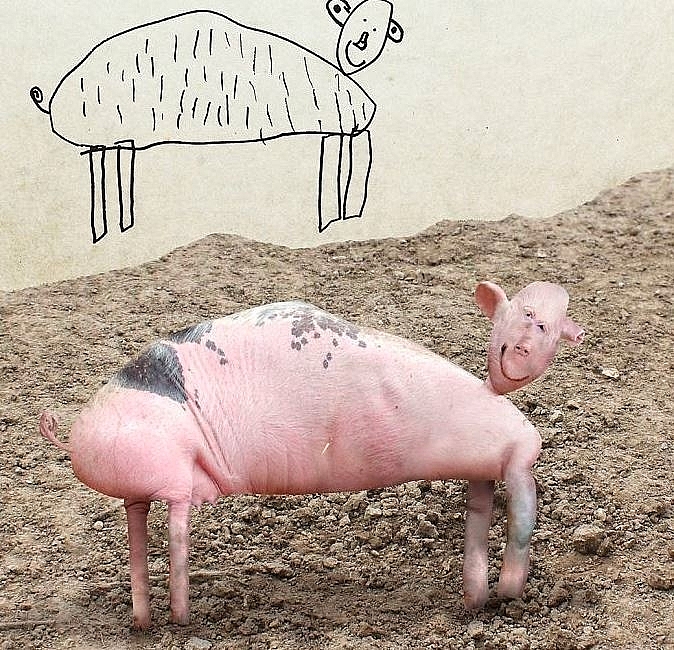 Photo: Boredpanda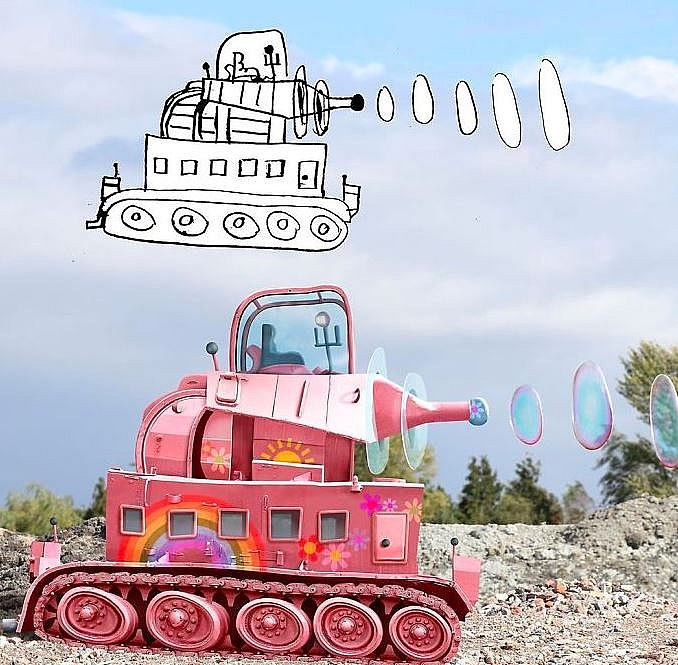 Photo: Boredpanda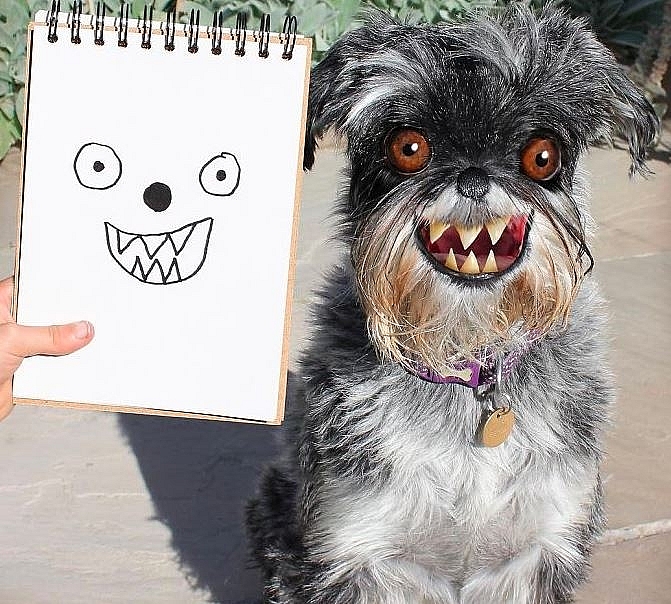 Photo: Boredpanda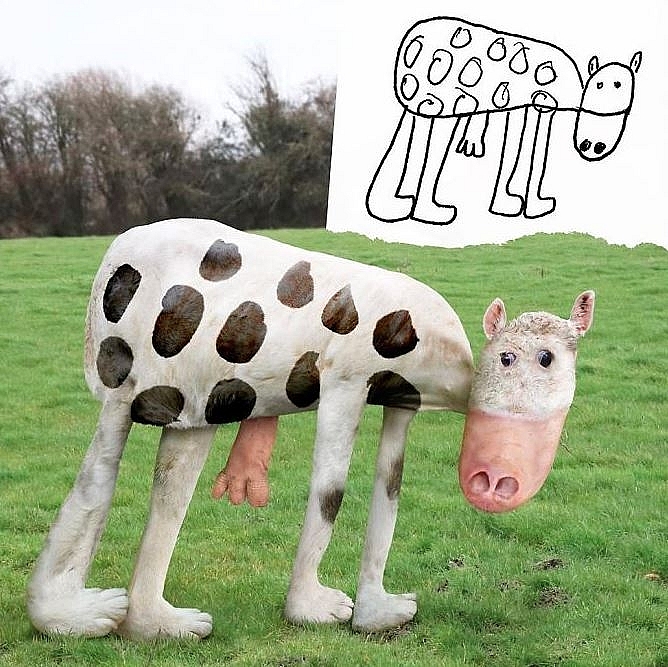 Photo: Boredpanda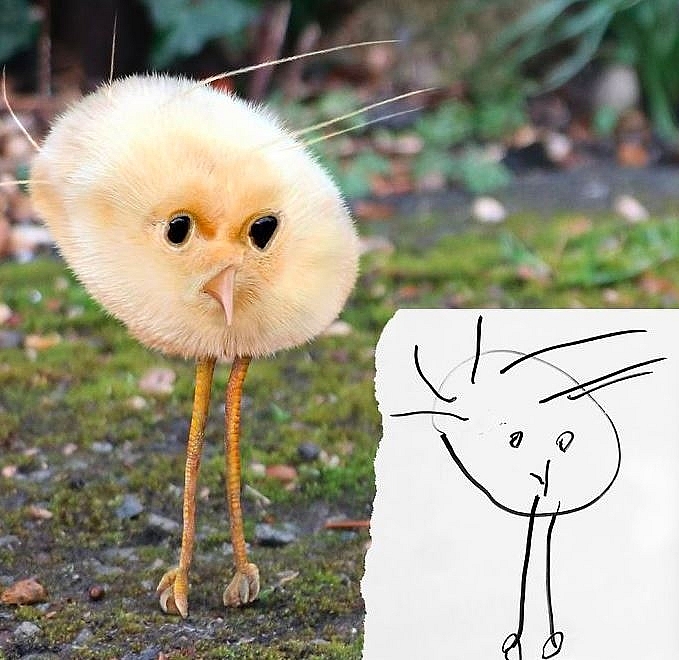 Photo: Boredpanda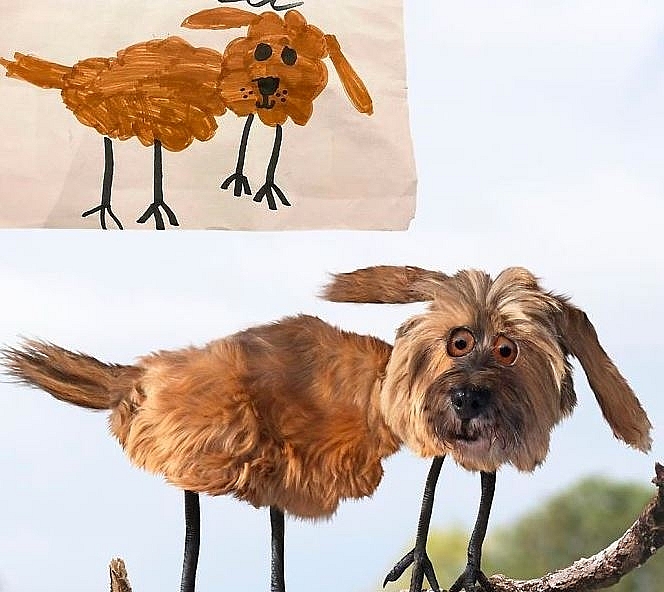 Photo: Boredpanda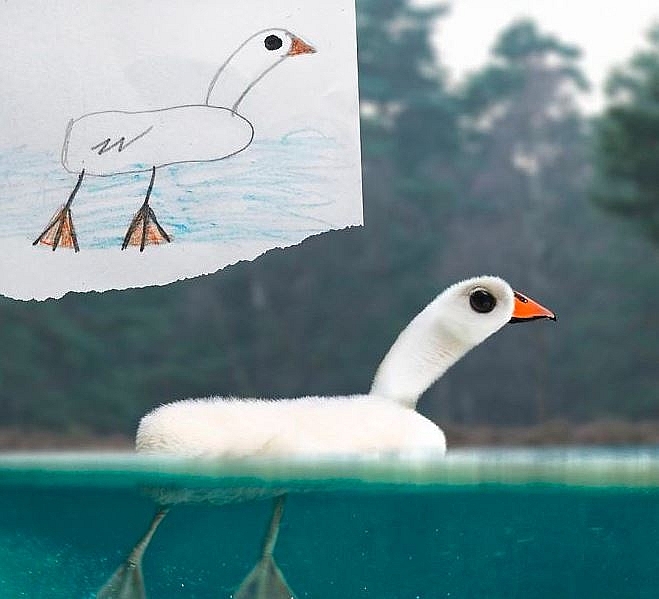 Photo: Boredpanda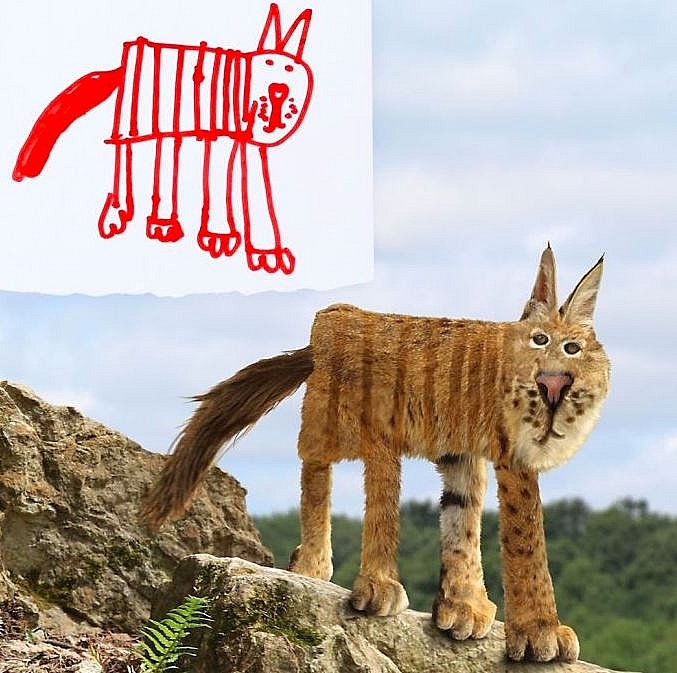 Photo: Boredpanda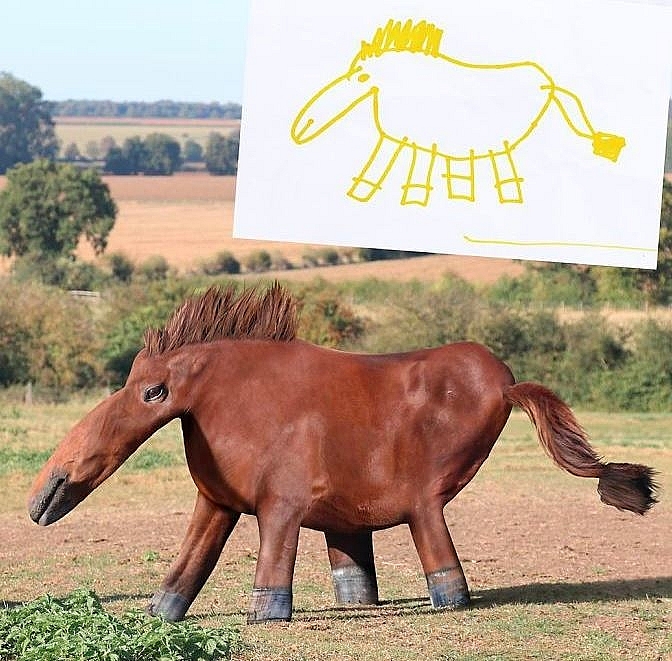 Photo: Boredpanda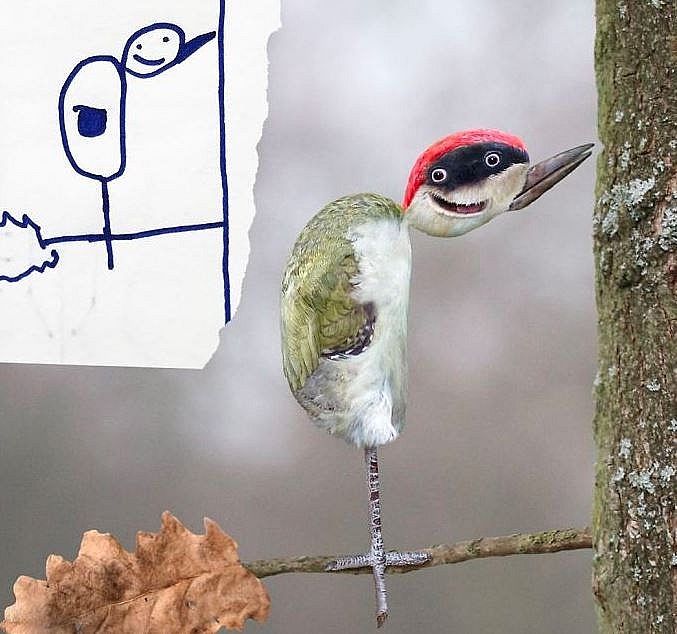 Photo: Boredpanda
Le Dang