Surprisingly beautiful frescoed alley in Vung Tau popularly shared amongst tourists
The frescoed alley with vivid and fresh drawings has become a check-in spot, attracting visitors to Vung Tau. This is also the first alley in Vung Tau City to "put on" a contemporary, lively coat.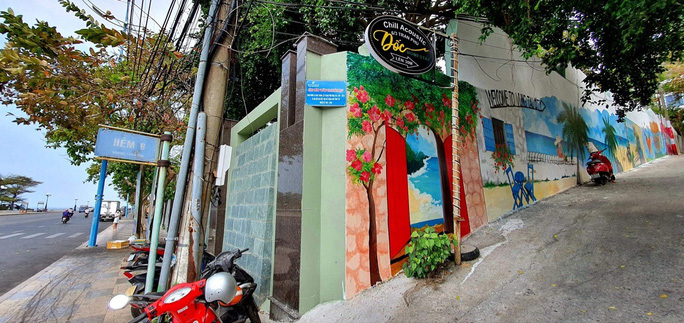 In recent days, the frescoed alley at No. 6, Tran Phu, Vung Tau City (Ba Ria-Vung Tau) has become a "check-in" point that is widely shared on social networks, attracting tourists and local people coming to take pictures and have fun. (Photo: Nguoi Lao Dong)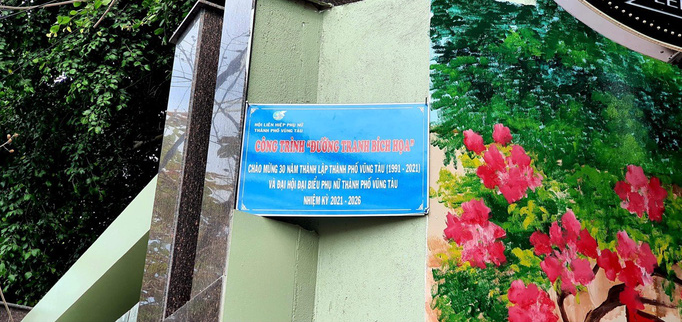 This is a project done by the Women's Union of Vung Tau City to celebrate the 30th anniversary of the establishment of Vung Tau City (1991-2021). (Photo: Nguoi Lao Dong)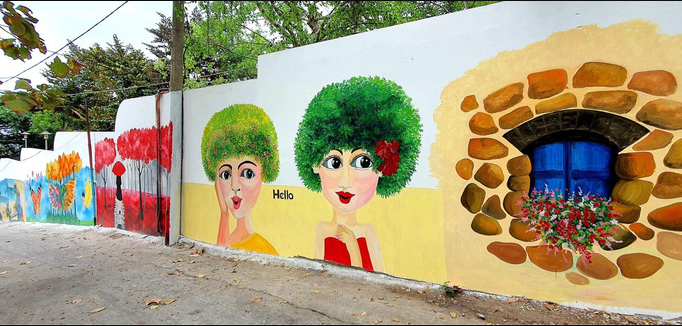 With many colorful drawings drawn by the artist, the alley was put on a new coat, which is cleaner and more lively than ever. (Photo: Nguoi Lao Dong)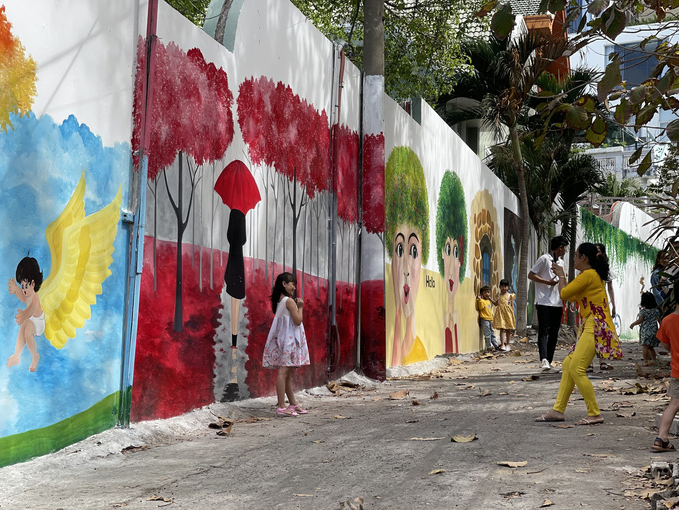 In the morning of February 28, hundreds of visitors came to take pictures, walk and enjoy the beautiful scenery here. (Photo: Nguoi Lao Dong)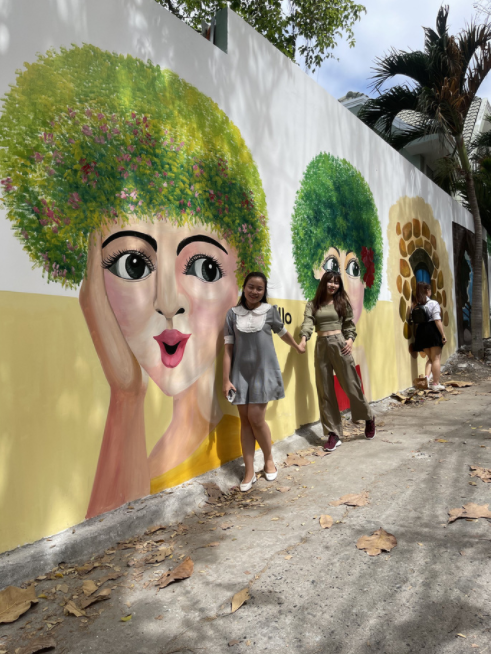 Stemming from the desire to create a beautiful "check-in" spot to meet the trend of photography and interaction on social networks, 3 months ago, Vung Tau City Women's Union surveyed and searched for places to create the fresco alley. (Photo: Nguoi Lao Dong)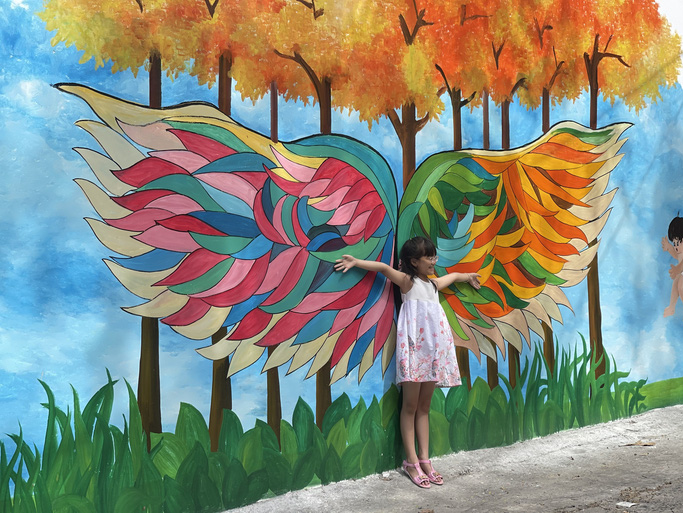 Realizing that alley 6 Tran Phu has a gentle slope, sea view, suitable with the idea, Vung Tau Women's Union decided to choose this place. (Photo: Nguoi Lao Dong)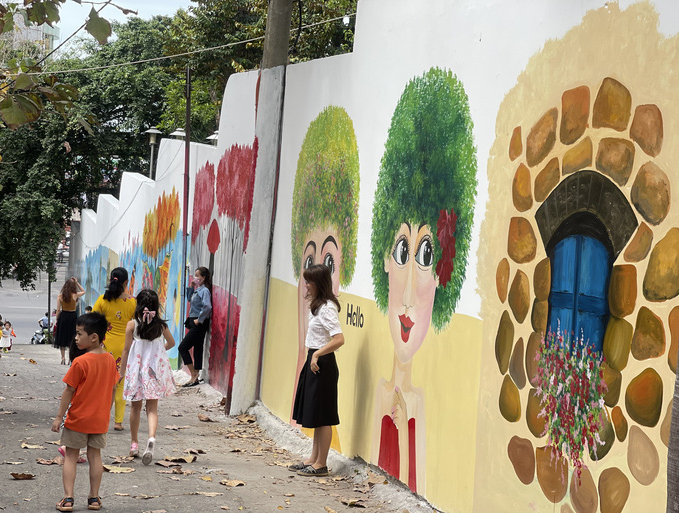 The Association asked the people living in the alley to borrow the wall of the house, and at the same time consulted with the leaders on the project. At the end of January, the artist started to draw and on February 9, the work was completed. The alley has been attracting many visitors since then. (Photo: Nguoi Lao Dong)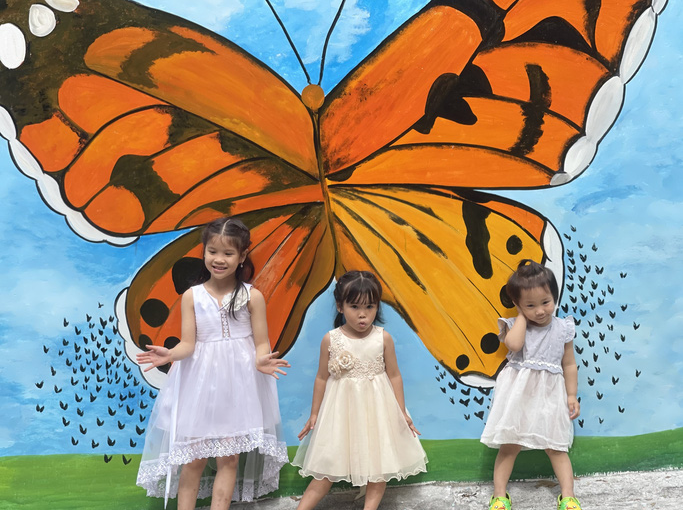 It is known that the cost of the project is more than 100 million VND, which is used from the budget of the Union and the contribution of the local people. The Women's Union of Quarter 1 is in charge of environmental sanitation, preservation, and maintenance of frescoed alleyways. (Photo: Nguoi Lao Dong)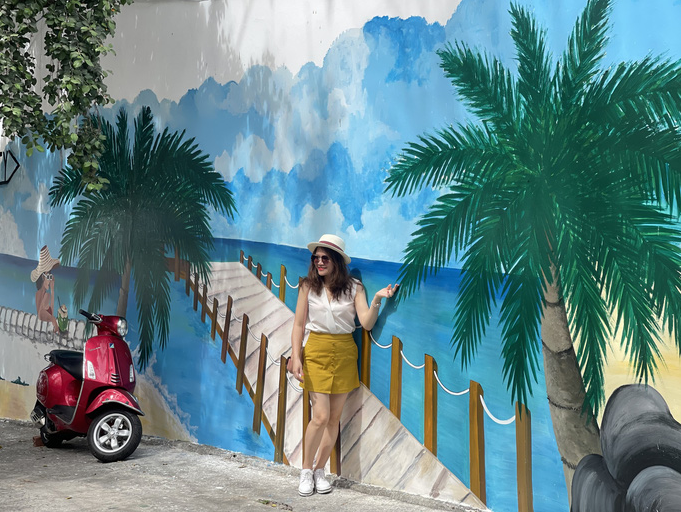 It is expected that in March 2021, Vung Tau will continue to build the second frescoed road on Nguyen Thai Hoc street. (Photo: Nguoi Lao Dong)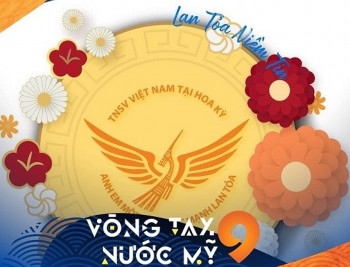 Overseas Vietnamese
Association of Vietnamese Students and Professionals in the United States (AVSPUS), in collaboration with Vietnamese Youth and Student Association in Texas, shall co-organize the series of events named "The 9th America's Arms" (Vong tay nuoc My) in December in Dallas, Texas (USA). It is known as the year-end meeting for Vietnamese youth and students in the US.