Survey: Vietnamese live longer, suffers more disease tho
Vietnamese women live up to 77.1 years on average, however, 11 years of which are being with sickness. While life average expectancy of Vietnamese men is 74,4 years with 8 years living with sickness, according to a recent survey from the General Department of Population and Family Planning.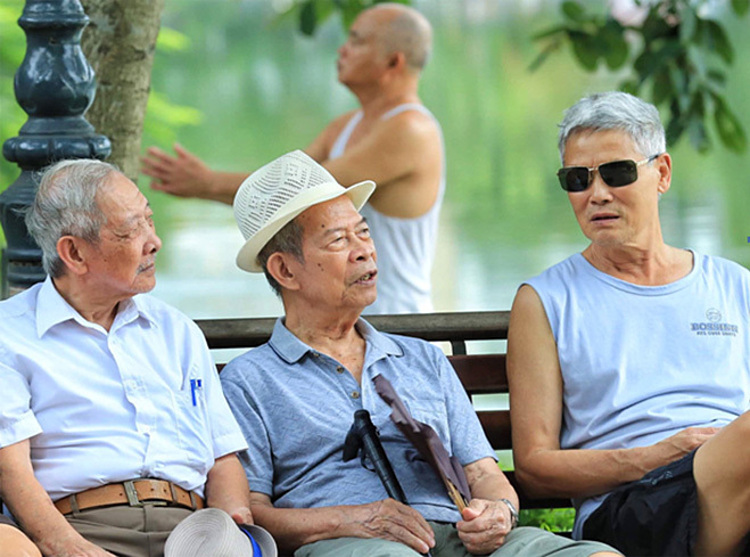 Old men sit and chat in the early morning beside Hoan Kiem Lake, Hanoi, Vietnam. Photo by Giang Huy/Vnexpress.
Chairman of the Vietnam Association for Community Health Education Nguyen Hong Quan said that the average life expectancy of Vietnamese people is now higher than many countries with the same per capita income, however, the health is weaker, according to Vnexpress.
According to the General Department of Population, the elderly currently accounts for nearly 12% of the country's population, forecasting to rise by 17.9% by 2025, and possibly 23.5% by the middle of the 21st century. Up to 60% of the elderly have weak to very poor health. On average, each elderly person has about 3-6 underlying diseases, most of which are chronic diseases such as metabolic disorders, bone, and joint disorders, cardiovascular, neurological, respiratory, digestive, hearing, and vision problems.
Mr. Nguyen Xuan Truong, Director of Population Structure and Quality, General Department of Population and Family Planning, Ministry of Health, also shared that Vietnamese people have a long life expectancy, but the number of years of a healthy life is lower compared to many countries.
The reasons include limited financial capacity, which accounts for 45.3 percent of the cases, difficult travel conditions (17.3 percent), and inadequate medical conditions in their localities (16.5 percent), he said.
Tran Thi Dung, director of the healthcare supportand advice center for the elderly at the Vietnam Association of the Elderly, said the Vietnamese mindset in general, mostly focused on building a career, getting married, buying a house, and building a family, has caused many to spend their entire youth and middle-age working and taking care of their children and spouses without paying enough attention to healthcare.
"Major body parts start to an age when people turn 35 and improper eating and exercise habits will speed up that aging process," Dung said, explaining that once the body starts to age, it would make a person vulnerable to disease and impede easy recovery.
Statistics from the General Office for Population and Family Planning under the Ministry of Health showed that Vietnam officially entered an aging population in 2011, with the rate of over-60-year-old people occupying 10 percent of the total population, VNA reported.

At present, the country has more than 10 million elderly people, and it is forecast that by 2030 and 2050, it will have nearly 19 million and more than 28 million elderly people, respectively.

International and domestic experts forecast that Vietnam's aging population is likely to grow at one of the fastest rates in the world.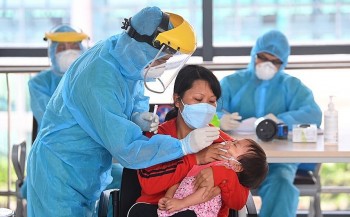 National
Nearly 72 million vaccine doses have been administered nationwide, with 20.7 million people getting their second shot.