Talented Vietnamese Tennis Player Climbs ATP's Rankings
Tennis player Ly Hoang Nam went from the 290th to 272nd in the World Association of Men's Tennis Professional's ranking, setting a new record in Vietnamese tennis history.
The World Association of Men's Tennis Professionals (ATP) announced the latest ranking on September 12, in which Vietnamese tennis start Ly Hoang Nam reached a total of 181 points, up 18 places from 290 to 272. This is also a high ranking of Vietnamese player in the ATP board.
In Vietnam, Ly Hoang Nam is the number 1 seed in men's singles and with the inspiration to play at home.
Nam's breakthrough followed his excellent performance in the final of the Challenger 50 Bangkok Open 2022, which is part of the ATP Challenger Tour system, in Thailand. After participating in series of 3 consecutive tournaments in Thailand last month, Ly Hoang Nam has just returned to the country to prepare for 2 professional tournaments M25 Tay Ninh from September 24.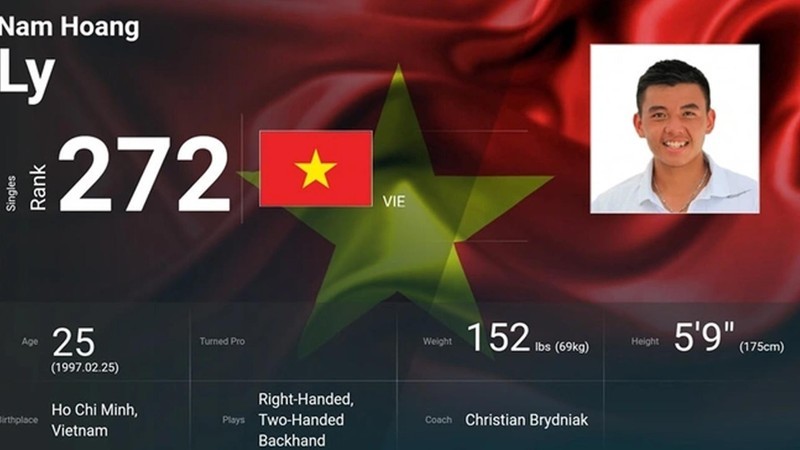 Before landing at 272nd place, Nam's highest ranking is 290th (Photo: nhadan.vn).
He missed the title championship after losing 3-6 and 6-7 to Monaco's Valentin Vacherot, in the final match at an ATP Challenger 50 on August 28.
He has maintained a high performance since the beginning of 2022, rising nearly 300 places on the ATP world rankings.
The player opened 2022 impressively at the M15 tournaments in France and Thailand, with both runner-up positions, then won three other championship titles in the M15 series in his hometown of Vietnam's Tay Ninh province. This tournament has the participation of some famous tennis players such as Dragos Nicolae Madaras (Sweden), Ergi Kirkin (Turkey) or Lee Duck Hee (South Korea).
This August, Nam also played excellently in Malaysia to win the M15 Kuala Lumpur championship and the M15 Kuching runners-up.
Interspersed with a series of high achievements to collect ATP points and rise in the world rankings, Vietnam's No. 1 tennis player also won the men's singles gold medal at the 31st Southeast Asian (SEA) Games hosted by Vietnam earlier this year.
Despite losing to Monaco's No. 1 player Valentin Vacherot in the final, Nam earned 30 points in the ATP rankings with a US $3,050 prize. These 30 points sent Male from 328th place to 290th in the world rankings with a total of 169 points.
Video by Tennis Challenge YouTube Channel
"He is the first athlete in Vietnam's tennis history to reach the final of an ATP Challenger Tour event," said Tran Quoc Phong, Nam's coach, adding that the Vietnamese tennis player is preparing for two more tournaments in the ATP Challenger Tour system in Thailand to achieve a higher world ranking before returning home.
Nam will continue to compete at the next ATP Challenger 50 tournaments in Thailand, which play as a step forward for him to improve his level, after being familiar with lower-level professional tournaments such as the ITF Men's World Tennis Tour.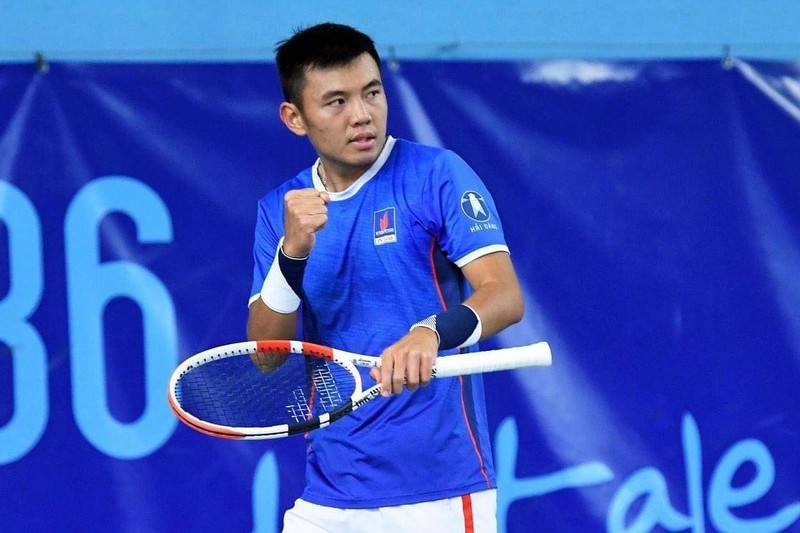 Ly Hoang Nam will continue to set a new milestone in rankings when returning to Vietnam to compete in professional tournaments. Hoang Nam is the No. 1 seed in the men's singles tennis tournament M25 Tay Ninh (Photo: nhadan.vn
The Vietnamese tennis star's top goal is to continuously improve his ranking to win a place in one of the four prestigious Grand Slams of tennis. The 25-year-old player said in a recent interview that he had set a very high career target: if at the age of 30 he can't enter the top 100 ATP, he will quit professional tennis.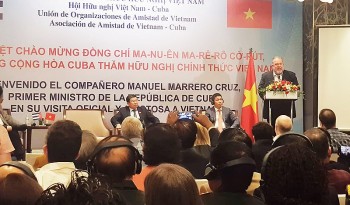 Friendship
Cuban Prime Minister Manuel Marrero Cruz met representatives from the Vietnam-Cuba Friendship Association in Hanoi on September 30, as part of his visit to Vietnam from September 28 to October 2.