Taurus Monthly Love Horoscope: November, 2021
Taurus Monthly Love Horoscope, November 2021: You will want to make the person you like happy no matter what, and you're being encouraged by your surroundings to do just so. This month will be one in which you're only doing what your heart says.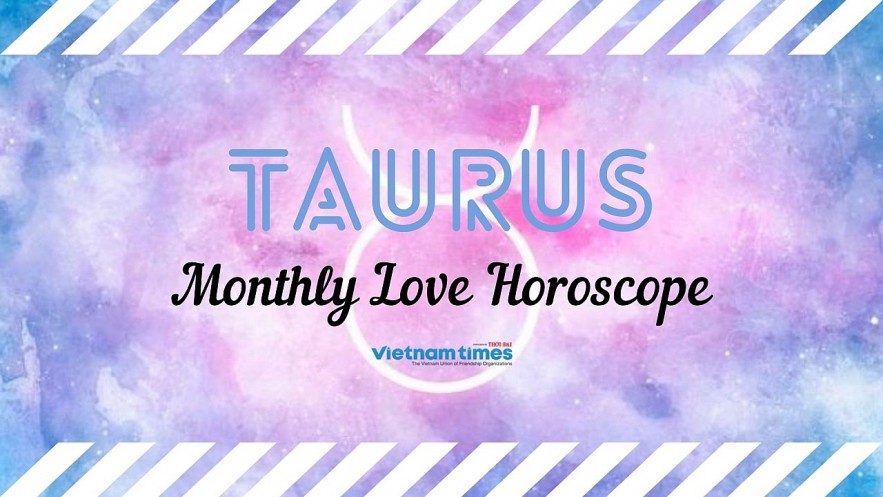 Taurus Monthly Love Horoscope November 2021. Photo: vietnamtimes.
Taurus' Love Style
Ruled by Venus, a Taurus in love is sensual to the max and very connected to their physical bodies. A Taurus must feel physical attraction from the start if a romance is going to take off. But those who want to seduce Taurus first have to get past the formidable external barriers this sign places in front of them. Bulls won't let anyone see their inner life, and they may seem a little formal and standoffish until you prove your true worth.
Rather than flirting, Taurus prefers a real conversation to trading pleasantries or jokes. And forget about trying to figure out what Taurus wants you to say. This sign senses when you're not being genuine, and nothing is more of a turn-off.
But even though Taurus may seem placid when you meet in a social setting, all bets are off behind closed doors. Sensual Taurus connects best via physical sensations, and is all about pushing boundaries when they're with someone they trust.
Being swept up in a Taurus romance definitely has its upsides! Of all the wonderful qualities a Taurus man or Taurus woman brings to the relationship, their incredible stability might be at the top of the list. You won't have to worry about them suddenly heading for the hills -- Taurus is as steady as a rock.
Taurus romance is sensual, so expect to be spoiled in ways that delight all your senses! The Taurus personality is tranquil and peace-loving, which means the likelihood of unnecessary relationship chaos is low.
This zodiac sign is known for their endless patience. They aren't quick to anger, and having a bad temper is rarely a problem for Taurus. As long as you respect your Bull and don't endlessly push his or her buttons, you probably won't see many temper flare-ups.
Taurus does bring a lot to their relationships, but they also bring their own complications. For instance, Taurus has a legendary stubborn streak. Once this sign digs its heels is, it's difficult to get them to change their mind.
Taurus also loves routine, meaning being in a relationship with one can feel stale at times. This zodiac sign figures out what he or she likes and doesn't feel a need to deviate from the same 'ol same 'ol.
Even though Taurus isn't easy to anger, you better watch out if you do make them mad! They can become passive aggressive or even cold toward you -- and when they do verbally lash out, it's definitely going to sting.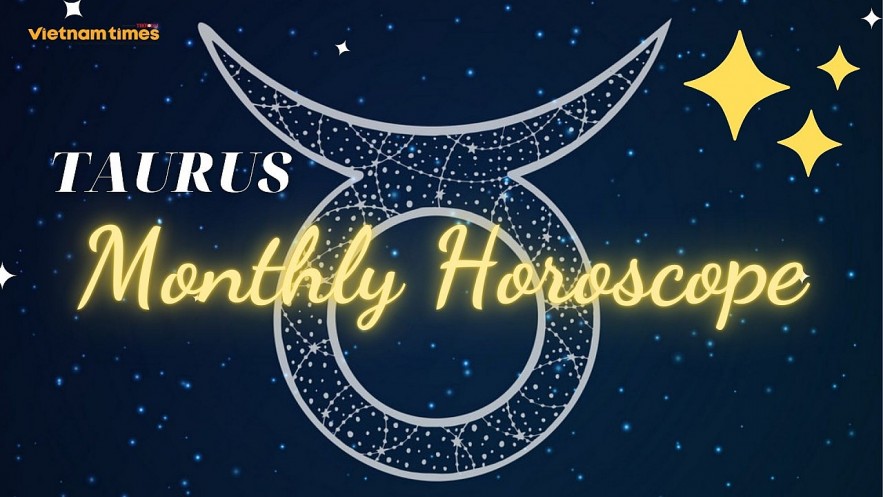 Taurus Monthly Horoscope November 2021. Photo: vietnamtimes.
Make sure to switch things up once in a while! If you're not open to trying new things or changing your routines, it could end up driving your lover insane -- or even away from you. Old habits may die hard, but you'll never know what exciting things you're missing out on if you don't ever try!
While your loyalty is admirable, it can also become a blind loyalty that could hurt you when it ends. Ask yourself whether you are staying in your relationship because you love the other person, or if you're simply staying for the sake of security.
Taurus Monthly Love and Relationship Horoscope
The current layout of the planets can cause both crisis situations and a dizzying success in love, including your matrimonial partner if you have one. Do not let your emotions dominate if you want to get a well-deserved recognition. The current planetary aspect may find you feeling in a more thoughtful frame of mind. Arm yourself with patience and finish your tasks. This is the perfect time to arrange an outing. This is a great time to consider taking the plunge with respect to a certain action. The current planetary alignment will bring good news for you soon. Celestial influences create the potential for a dramatic turn of events, but this is a great opportunity to really make some powerful changes. Deal with problems that require an immediate solution.
The people who are facing difficulties in their existing relationship or marriage will notice a big change in their pattern as well. There are huge probabilities that someone else might enter your life, which might be the exact change you need to make. There are others as well, who are quite stuck in their relationships, unable to cut the strings off the relationship. They will have to be vehemently against such forced happiness, and once and for all, be done with the relationship.
The one positive ray for Taurus zodiac sign is that they will have a 'radical transformation' in their life, once they decide to turn away from their toxic relationship. And the ones, who are already in a relationship, need to nourish and secure their bond with much-needed love.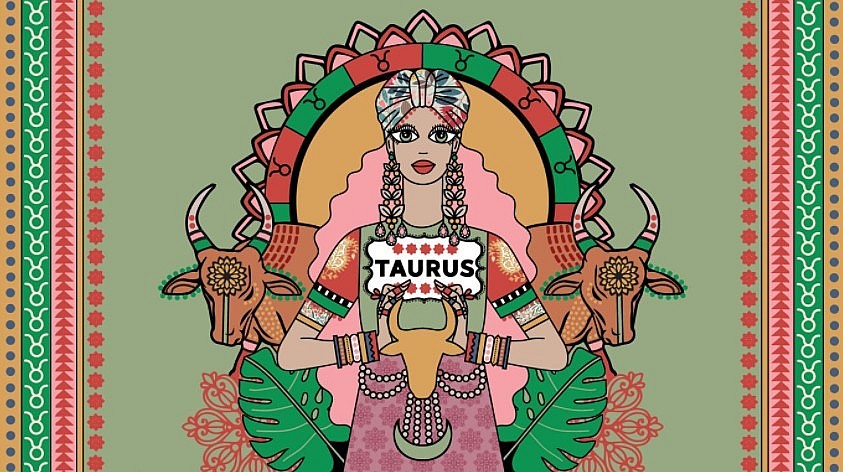 Taurus Horoscope. Photo: vogue.
The fact that you're in love is very much appreciated by the stars. Your feelings matter. You may want to use this time to do more regarding your love life, as you need and want something tangible. All of a sudden, you show your best side. Expect your wishes to become a reality. The stars are watching, you are in love and everything is going well. Feelings are growing deeper. The time has come, you want to build your love life. The little flings do not interest you, you need something concrete and suddenly you reveal yourself in your best light. If you have wishes they will be granted.
Because you're pretending that you don't have motivation, your partner doesn't understand you. It's very likely you're going through a depressive episode that will pass. When it will, you're going to surprise your other half.
For the month's end, your relationship will be perfect. A love story that didn't seem important will become very passionate and swipe you off your feet.
You will want to make the person you like happy no matter what, and you're being encouraged by your surroundings to do just so. This month will be one in which you're only doing what your heart says.
Things could get a little out of balance between you and your partner. You really do need to tread very carefully, and not allow even the smallest twinges of possessiveness or jealousy to creep up on you. Any negative emotions you feel will be completely unjustified, and if you are rash enough to act on them or even express them in words, you'll regret it, and have to make a huge apology. That kind of thing is all far too disturbing and enervating, so avoid it!
Taurus compatibility is favored by the planets and love relationships will be on the cards. There will be romance in your love affairs and you are looking for relationships that last. The month is very positive for love and partnerships. Marital relationships will lack the zing in the beginning of the month, but will be full of lively happenings later. The month will end with plenty of romance and passion and chances of expanding the family. Single bull will be ruled by their emotions this month. There will be dedication and sensuality in your love partnerships. You will be lost in your love and nothing else matters.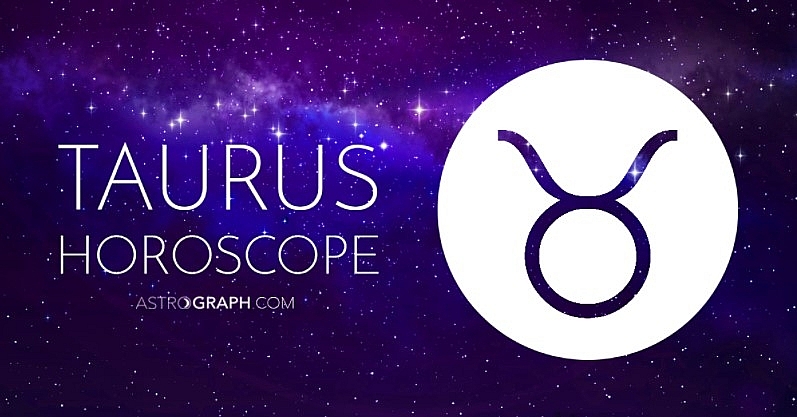 Taurus Zodiac Sign. Photo: astrograph
November Horoscope 2021, this month, your family affairs are unlikely to have smooth sailing, since the configuration of stars facing you is none too favorable. You must pay extra attention to your children, since it is likely that they would be influenced in a negative manner which would make them undisciplined.
Their performance might also remain quite poor at studies and other activities. Supervise their affairs very closely, giving more time and energy to this. The family atmosphere may also be vitiated with strife and is a possibility of your relations with your maternal relatives deteriorating very fast. Do not be hasty or careless in your attitude towards your relatives.
A month during which the affairs of your children would get bogged down in difficulties posing many problems for you, since the stars are not very favorable disposed. The performance of most of the wards of you people would be below average.
Those studying any branch of accountancy may face a particularly difficult act of circumstances. Parents should encourage and help whenever necessary. Those sitting for competitive examinations should study hard and go in for extra coaching if they want to get through. Parents should closely monitor the progress of their wards.
-Best Days Overall: 1, 8, 9, 17, 18, 27, 28
-Most Stressful Days Overall: 4, 5, 10, 11, 25, 26
-Best Days for Love: 1, 4, 5, 8, 9, 17, 18, 27, 28
-Taurus Love Quote:
"Honesty is the best policy, because you can't pull one over on a Taurus. They are quite aware of what's real and what's fabricated out of convenience."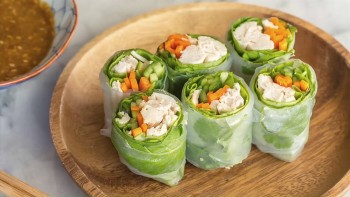 Travel
Rolls are a easy-to-make dish that is loved by many Vietnamese diners as well as Korean stars.