Aries Monthly Career And Job Horoscope: November, 2021
Aries Monthly Career And Job Horoscope November, 2021: You are on a brand new track now and this track will lead to success.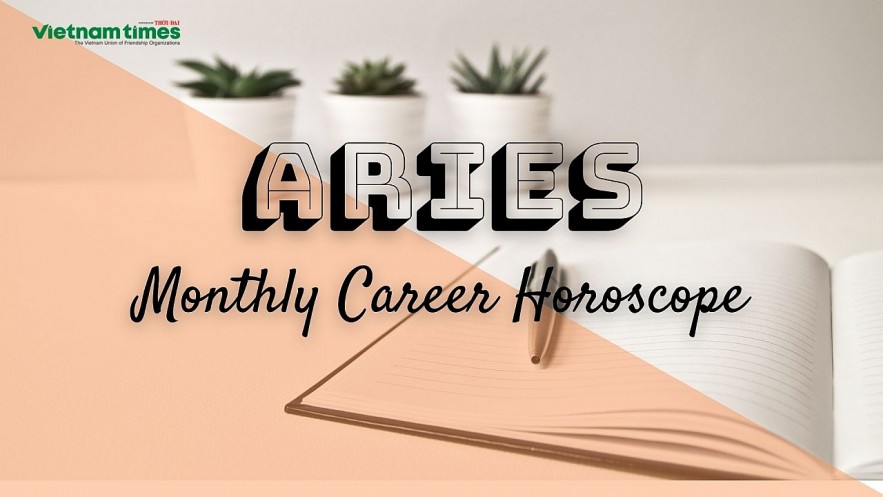 Aries Monthly Career Horoscope, November 2021. Photo: vietnamtimes
Aries Work Style
Career is the area of life where Aries is apt to shine the brightest. Ambitious, creative, and often driven by the need to be the best they can be, the Ram is at their best in the workplace. Born leaders, Aries are far more comfortable taking charge than taking orders. They thrive as a manager and will often find their colleagues coming to them for advice.
Some signs struggle with change, but Aries initiates it. Getting a project underway is what gets them up in the morning, but tying up loose ends, checking off punch lists, or maintaining the status quo? No, thanks.
Aries' striving, competitive nature can lead to friction at work, so it's important for the Ram to remember they they're part of a team. In fact, the sign benefits greatly from working with others. And while it's true that they don't need the help of others to kick-start a project, Aries' greatest power comes from their chemistry with co-workers, who in return benefit from their infectious energy.
People born under the fire sign Aries (along with Leo and Sagittarius) like to be number one. Aries in jobs are self-assured, brave, and energetic, and when faced with competition, they will always fight for the first place. Their competitive nature can sometimes lead to conflict.
Aries makes good friends and has an understanding of people's inherent differences. They are friendly and generous, and they enjoy earning gratitude by assisting others.
They are good communicators who find it easy to connect with others. They cannot tolerate tolerant dishonesty and will expose it to others. However, they are known to act with their head rather than their heart. But they can also be overly bold and act without thinking. They are open and honest. Still, they can be very outspoken and may not think before speaking.
Aries' sense of individuality makes them uniquely suited for professions where they need to work alone, take risks, and advocate for themselves. Their careers need to have some dynamic of danger, thrill, competition, or urgency to be fulfilling.
This could manifest in many professions, but likely will not be found in staid, routine-type jobs that require laboring over finicky details or analysis. Natives from this sign need challenge, movement, and space, so will not be content for long behind a desk. If they do have this aspect to their work, they need to counterbalance this with vigorous exercise.
Since Aries is ruled by Mars, the planet of war, a natural career fit could potentially be found in the many facets of the military. Any way that an Aries native can fight or defend themselves or others will likely be most fulfilling.
Training and competing in martial arts are another appropriate Aries pursuit, where the art of war can be channeled into a disciplined philosophy of self-empowerment.
Law enforcement is another field where the Aries character can be of great use, always ready to respond in the moment to protect the public's safety.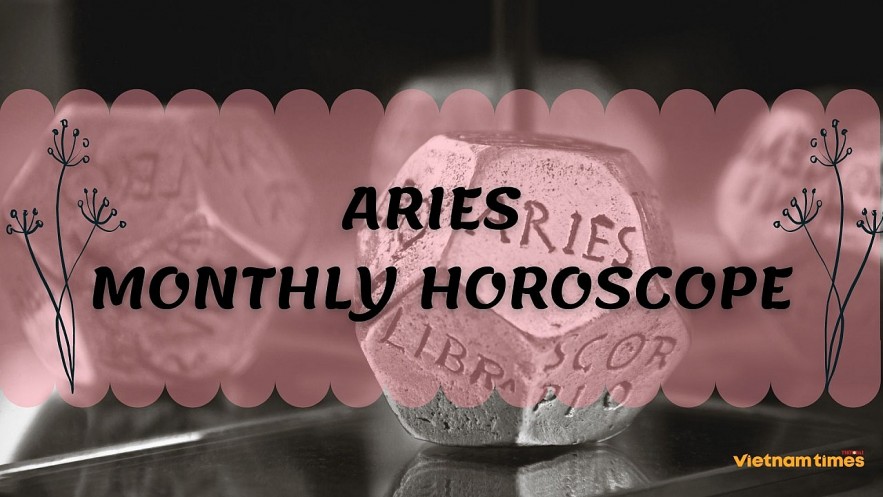 Aries Monthly Horoscope, November 2021. Photo: vietnamtimes.
Firefighting is a natural fit for this sign's great courage and their affinity for the fire element, a profession that holds great risk and profound challenge.
Paramedic or emergency medicine can also be excellent fields for this sign's "first responder" personality.
Racecar driving, professional sports, stunt doubling, acting in action films, these are all exciting ways an Aries may be drawn to perform and shine in the entertainment industry.
Aries' affinity for risk and getting to the heart of a matter can be an asset as a foreign correspondent in journalism, taking them on-site in unstable conditions to report on the momentous political changes in developing countries during times of war.
Aries Monthly Career And Job Horoscope
The planets forbid work-related overload in this moment. You are on a brand new track now and this track will lead to success. Let go of control and be patient. Current energies can give a very surreal feeling to everything. Carry through your conceptions for the near future. By working on your issues, most likely by talking them through, some amazing changes will take place. Avoid heavy traffic and be careful if you have to drive. Don't be afraid of making an honest appraisal of a situation. The cycle's planetary constellation may spell out a cunning plan in which your bank balance can suddenly rocket to higher levels. It's better understand your misconduct now and get rid of your worries.
2021 Aries horoscope for career predicts a highly prosperous month for professionals. Stellar aspects are wonderful and this will help in making the environment at the workplace harmonious. You will get the cooperation of seniors and juniors. This will help you to accomplish your targets without a sweat. Social contacts will also help you progress in your career. You will use your spare time for the benefit of the society by indulging in charitable activities.
Over the past few years, Arieses have been spending a lot of their time trying to have the best job or making more money with, so their perseverance will finally be rewarded. They will get to feel more comfortable at their workplace, also very productive. Those of them who are unemployed should expect prosperous times to arrive for them.
This is a good month for all Rams as far as work goes, even for those who were out of a job for long. The prosperity that's going to follow will lift their spirits and have them feeling just like they did during the best times of their life. This month the augury from the stars is quite favorable for your career prospects. In an excellent working atmosphere, completely free of tension, you would carry out your pursuits, realizing expected gains. The work-load would not be heavy either.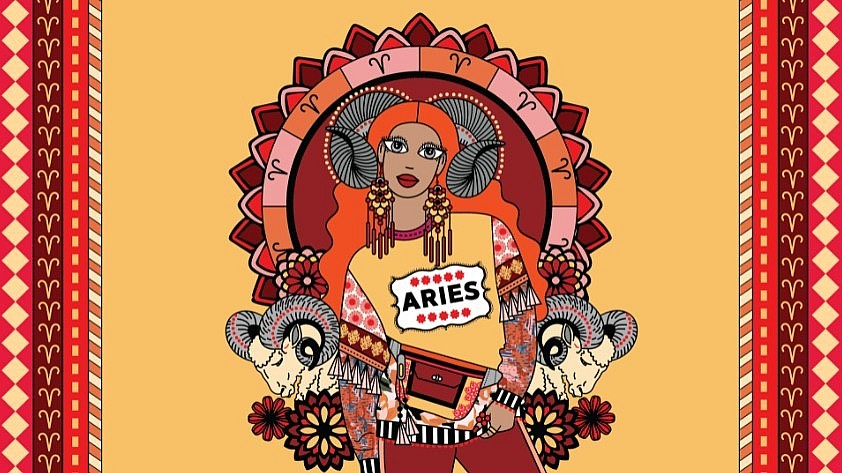 Aries horoscope. Photo: Vogue.
There are further prospects of advancement through association with learned people of spiritual stature. This would load to a very satisfying situation in terms of your overall circumstances. Some of you, may well go on to make a mark with your contributions in religious or social work. As will also writers, journalists and the like. A good month, during which you could achieve a good deal.
This month progress on the educational front may be slow and tedious, since the configuration of stars facing you is not very favorable. Most of you would have to virtually slog it out to get to your objectives. This would particularly apply to those pursuing dance, drama, music, painting, sculpture and the other fine arts.
People studying languages and journalism would be similarly affected. Further, some of you may be influenced in a manner that might make you self- assertive and headstrong in your overall general behavior. This would be a negative development for you, affecting your capacity to learn and develop skills. Those sitting for any competitive examination should go in for extra coaching.
-Aries' Career Mantra: "I've got this."
-Aries' greatest career strength: Leadership. Everyone naturally looks to Aries, and being responsible for others comes naturally.
-Aries' greatest career challenge: Delegating. Learning how to trust the team is key for Aries.
-Best Days Overall: 6, 7, 15, 16, 25, 26
-Most Stressful Days Overall: 2, 3, 8, 9, 22, 23, 29, 30
-Best Days for Career: 2, 8, 9, 10, 20, 29
"You have a beautiful resistance when it comes to the energies, you are in great shape, do not wait for things to come to you, dare to take the first step. This is the month of opportunity, go forward without hesitation!"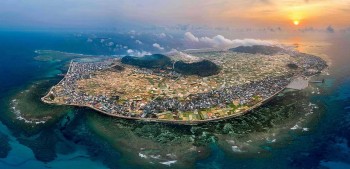 Viet's Home
Dozen of beautiful photos from the "Homeland View from the Sea" national photo contest will be featured in a 2022 calendar.