Techcombank Offers 'Thousands of Outstanding Incentives' to Businesses
Techcombank is offering a host of new incentives to businesses throughout Vietnam
Vietnam Technological and Commercial Joint Stock Bank (Techcombank) has just announced the program "Summer welcomes endless opportunity and outstanding success" with many attractive gifts for corporate customers. Along with effective financial solutions, this is one of the biggest promotions in 2021 with the desire to accompany businesses to receive new opportunities and new successes.
Until Sept. 18, 2021, businesses that open new accounts and register for Techcombank BusinessOne Account or successfully introduce other businesses will have the opportunity to win prizes worth up to VND 2 billion, including one Special Prize - 1 Vinfast Electric Car; 10 First Prizes - 10 iPad Pro 11; 30 Lucky Account prizes with 30 24K gold pieces; and thousands of shopping vouchers worth VND 1 million for customers who introduce others.
Now enterprises can open accounts easily without going to Techcombank's branches/transaction offices with the "Collecting documents on demand" service to save time, human resources and prevent Covid-19.
Not only that, with just one registration of Techcombank's BusinessOne solution package, businesses can use a full package of products and services on the F@st EBank e-banking platform and Techcombank international debit card Business Visa.
BusinessOne package will help businesses increase benefits, save costs, shorten time and still ensure safety and security with 1% cashback up to VND 2 million per month when using Techcombank Business Debit Card, and enjoy preferential FX rates & 50% discount on Overseas Telegraphic Transfers transactions on F@st EBank.
Especially, when registering to use BusinessOne solution during the promotion period, 10 lucky customers every day will have the opportunity to select a preferred 11-digit account number.
Moreover, amid the complicated developments of the Covid pandemic, all application documents during this period will be collected on-site by Techcombank staff.
As part of Techcombank's commitment to support and accompany small and medium-sized enterprises (SMEs), starting from July 2021, Techcombank will organize a series of three virtual events with renowned experts to share their insights and useful information regarding digital transformation for businesses, as well as valuable gifts for SMEs.
In these events, experts will provide valuable and practical advices, which can be of assistance for SMEs seeking new business opportunities during the difficult period caused by the current pandemic.
Not only providing superior financial solutions, Techcombank also helps businesses cut down to 80% of accounting procedures and save up to VND 6 million when connecting F@st EBank with MISA accounting software through the MISA BankHub service.
At the same time, Techcombank is committed to meeting the needs of corporate customers and providing solutions across many different channels. Techcombank continues to affirm its position as a pioneer in the field of digitalization on e-banking platforms. Besides, businesses can easily access banking services with more than 1,000 dedicated financial advisors at 42 Business Banking Centers and 323 branches nationwide. In addition, businesses will have a dedicated Corporate Contact Center to assist with any banking and related questions.
With the desire to accompany businesses in the context of many difficulties and challenges of the ongoing pandemic, incentive programs from Techcombank hope to bring useful financial solutions, save costs and create favorable conditions for customers.
Detailed information on the program: https://bit.ly/TCB_He_Don_Van_Hoi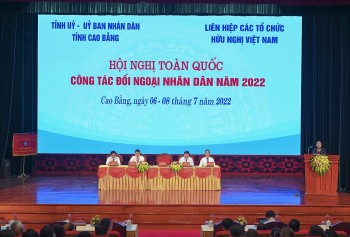 Friendship
During the event, many important issues will be discussed, and constructive suggestions and solutions will be provided to promote more effective people-to-people diplomacy operations.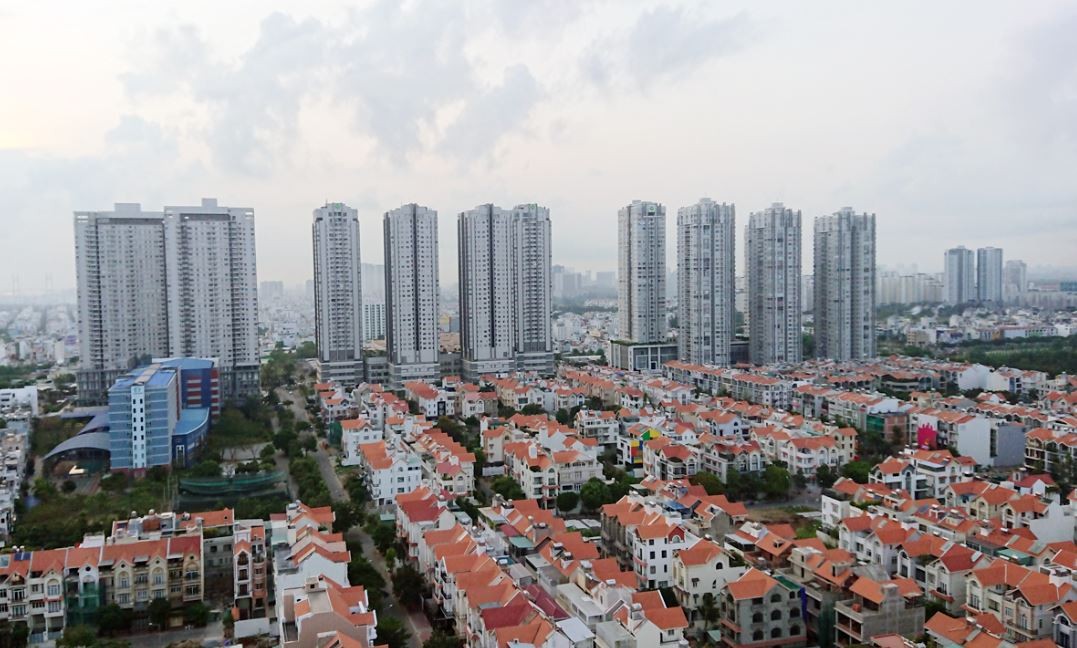 Economy
Vietnam Business & Weather Briefing (July 7): Vietnam Civil Aviation Authority proposes air ticket prices hike, Indochina Capital to pour 1 billion USD into industrial real estate in Vietnam.
July 07, 2022 | 15:21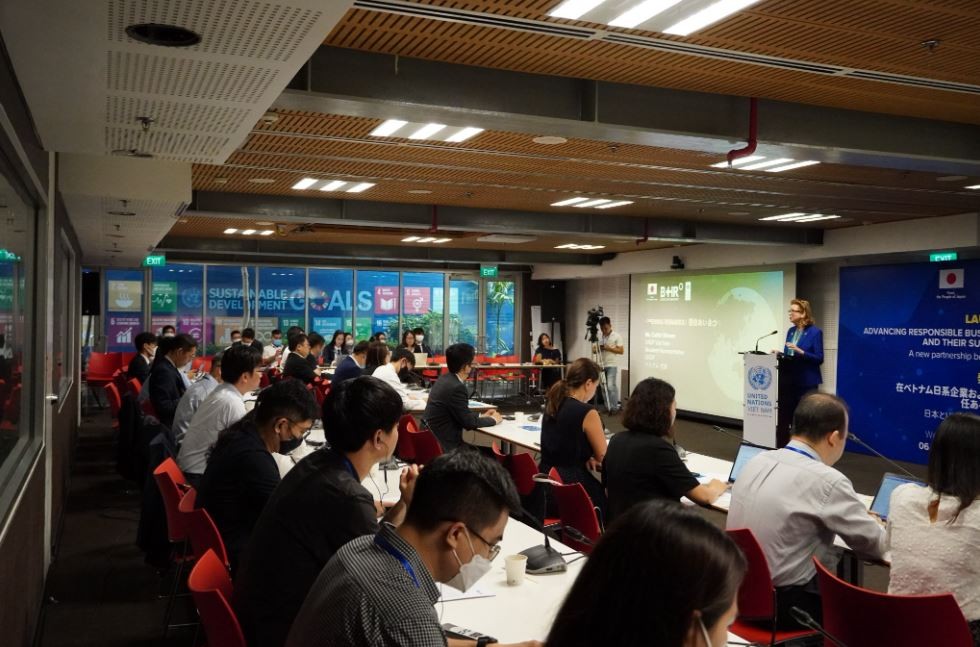 Economy
In Vietnam, the project will focus on promoting Human Rights Due Diligence, a core element of the UN Guiding Principles, through training and guidance sessions for Japanese companies operating in Vietnam and their suppliers.
July 07, 2022 | 13:06