Working session promotes Viet - Thai business cooperation
An online working session has been held to foster the Viet – Thai business relations
The State Committee for Overseas Vietnamese Affairs has held an online working session with the Business Association of Overseas Vietnamese, Vietnam Private Business Association and Business Association of Thai-Vietnam at three sites in Hanoi, Ho Chi Minh City and Thailand.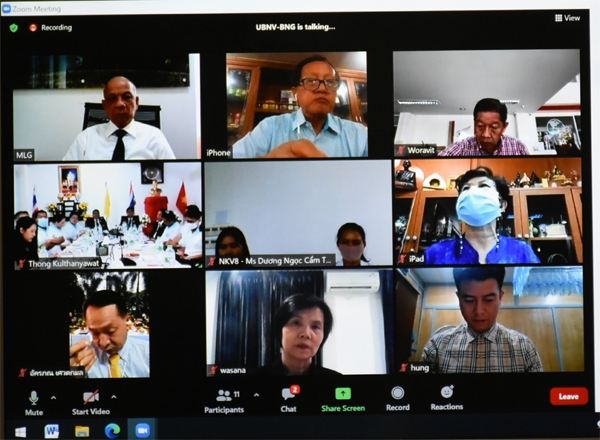 At the working session.
At the working session, the units introduced participants to their establishment and operation processes. Ho Van Lam said that due to the complex Covid-19 development, the promotion of Thailand – Vietnam trade had been affected. Through the working session, the association wished to cooperate with domestic enterprises, especially VPBA members to foster trade relations between the two countries.
He introduced several products where overseas Vietnamese enterprises in Thailand had strengths and could collaborate with domestic enterprises. He also said there was a number of trade promotion activities being organized in the future, adding that the association hoped to receive more support from the State Committee for Overseas Vietnamese Affairs as well as the companionship of BAOOV and VPBA.
Nguyen Trong Dieu extended his thanks to the State Committee for Overseas Vietnamese Affairs for connecting with VPBA and BAOTV. He expressed his hope that the two sides would cooperate specifically by signing an agreement program and forming relationships through affiliate members, together bringing Vietnamese goods closer to Thai friends.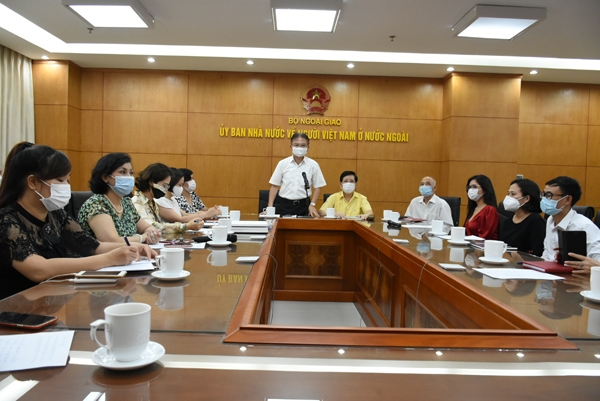 The State Committee for Overseas Vietnamese Affairs attends the online working session from Hanoi.
Peter Hong said that the online meeting between VPBA and BOATV was a meaningful event. There are many Vietnamese people living and working in Thailand for generations. He hoped that domestic and overseas Vietnamese businesses in Thailand would work closely together to beef up Vietnam – Thailand trade. He added that the BAOOV always supported collaboration between domestic and Vietnamese enterprises in Thailand and around the world in general.
Several enterprise members of VPBA also expressed their wish to cooperate with BAOTV in promoting Vietnamese products to the Thai market.
Deputy Chairman of the State Committee for Overseas Vietnamese Affairs Ngo Huong Nam said that it would provide the best support for enterprises at home and abroad foster collaboration.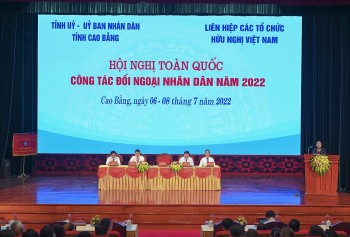 Friendship
During the event, many important issues will be discussed, and constructive suggestions and solutions will be provided to promote more effective people-to-people diplomacy operations.