Tet Doan Ngo: History, Significance, Different customs in Vietnam's three regions
Every year on May 5 of the lunar calendar, many Asian countries, including Vietnam celebrate Tet Doan Ngo, also called Duanwu Festival, Worm-killing Day or Mid-year Festival.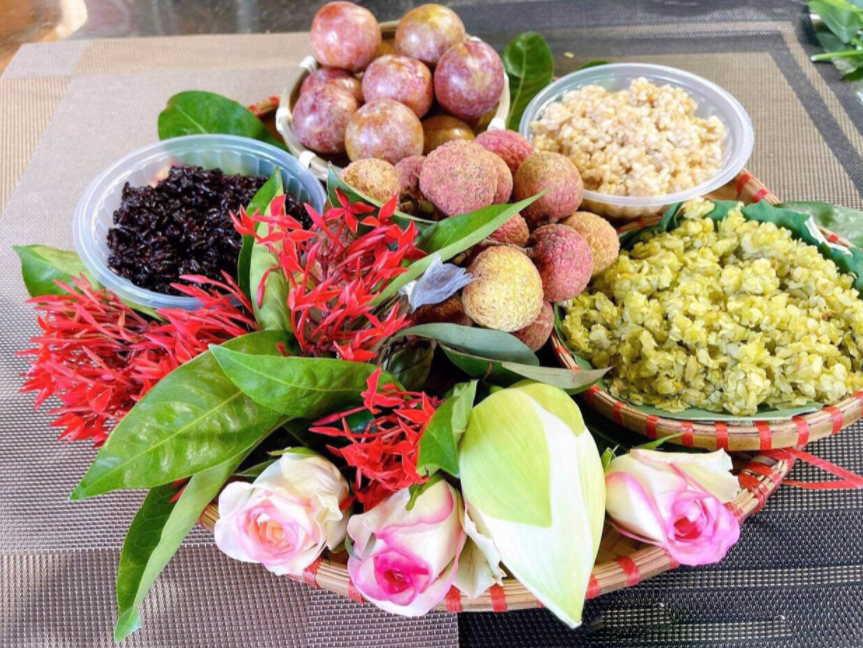 Doan Ngo offering tray. (Photo: Vietnamnet)
Tet Doan Ngo - History & Significance
Every year on the Lunar May 5, East Asian countries such as China, Japan, Korea, and Vietnam have Mid-year Festival. In China, on this day, they celebrate a festival called Dragon Bloat Festival. In Vietnam, the festival is called Tet Doan Ngo, Worm-killing Festival, or Vietnamese Mid-year Festival.
The celebration has its origin in China. In China, the festival is called Duanwu, created to commemorate Qu Yuan –a Chinese poet and minister who lived during the Warring States period of ancient China.
According to China Highlights, Qu Yuan was born in a ruling family and served in high offices. He was the number one advisor of the Kingdom of Chu and dedicated his whole life to assisting the king to build the State of Chu stronger. He advised the King to ally with the State of Qi (one of the seven warring states: Qi, Chu, Yan, Han, Zhao, Wei, and Qin) to fight against the most powerful State of Qin. However, he was slandered by jealous officials and accused of treason, and the King dismissed and exiled him. During his exile, Qu Yuan wrote a great deal of enduring poems showing his love and passion for his country, some of which are still very famous in China. In 278 BC, the Qin State conquered the capital of Chu. On hearing of the defeat, Qu Yuan in great despair committed suicide by drowning himself in the Miluo River on the 5th day of the 5th lunar month.
However, for the Vietnamese, Lunar May 5 is the Worm-killing Festival because most farmers used to start killing worms on their rice fields on the day. Vietnamese ancestors had told a story about Doi Truan who taught farmers how to kill a lot of worms eating almost all fruits and rice. He offered "Banh u" (Pyramid sticky rice cake), fruits to Gods and said that if farmers did the same things on the same day every year, all worms will be weaker and killed easily. The man had disappeared after helping killing worms. Nowadays, grandparents tell their children about the stories, teach them to be grateful to their ancestors and country's tradition.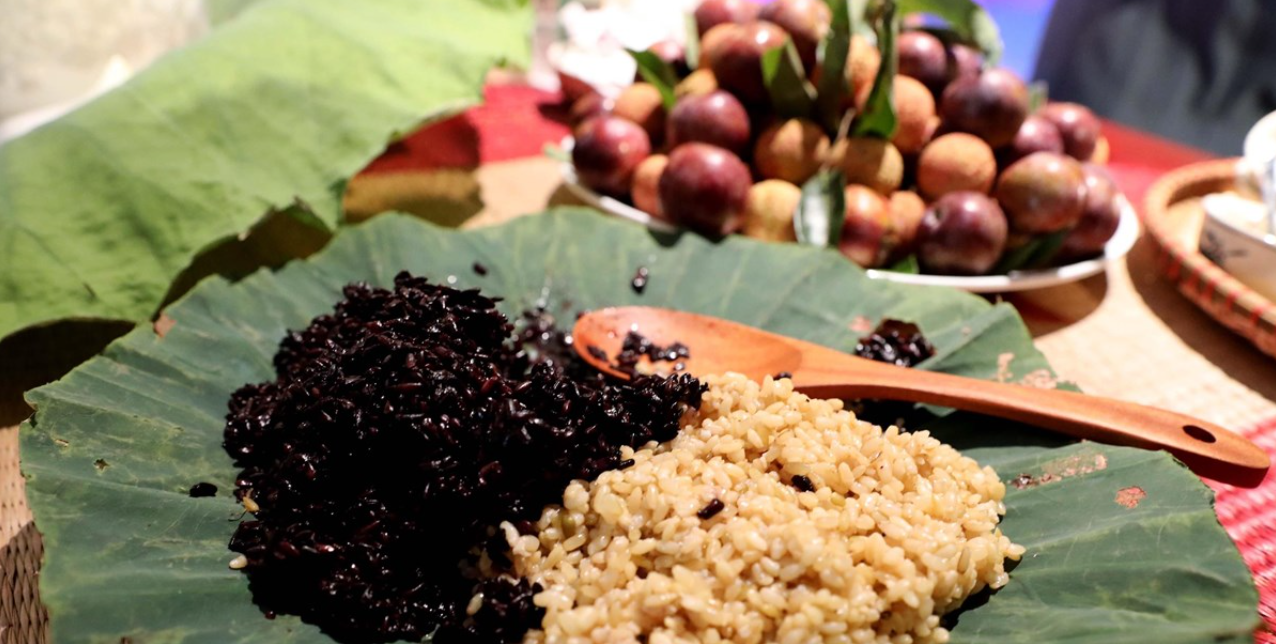 Northern fermented glutinous rice. (Photo: Vietnam Plus)
Worm-killing Day - Different customs in Vietnam regions
Northern provinces
According to Associate Professor Pham Ngoc Trung (Academy of Journalism and Communication), in the early morning of Lunar May 5, northern people eat fruits with sour taste such as lychee or plum. They believe that sour fruits are good for the digestive system. The Northern Delta uses fermented glutinous rice to kill "insects" inside the body. In the old days, Vietnamese people often used materials available in nature. Back then, they had no modern medicine to strengthen the digestive system. According to folk beliefs, the strong taste of sticky rice mixed with the spicy wine yeast will eliminate harmful parasites in the body.
Fermented glutinous rice wrapped in banana leaves. (Photo: Afamily)
Central provinces
In Tet Doan Ngo, Central people eat fermented glutinous rice as dessert. Central families traditionally self-make the dish. Unlike northern fermented glutinous rice, which is served in a bowl or plate, the central region's version is usually wrapped in banana leaves
Central people also consider the festival as a family reunion so they often prepare a big meal to share with all family members and relatives. Doan Ngo festival dishes include spring roll, millet sweet soup, and banh troi (floating sticky rice cake). The central region has harsh natural weather, so on this day, people often prepare generous offerings to pray for peace and a bountiful harvest.
Fermented glutinous rice can be eaten as sweet soup in southern provinces. (Photo: Afamily)
Southern provinces
For the southern provinces, fermented glutinous rice is loved in Tet Doan Ngo as well. However, instead of leaving the rice loose, southerners made it into small balls and eat the rice with sweet sugar syrup or shredded mung bean and sticky rice. Duck meat and banh u (Pyramid sticky rice cake) is also an indispensable dish for this holiday.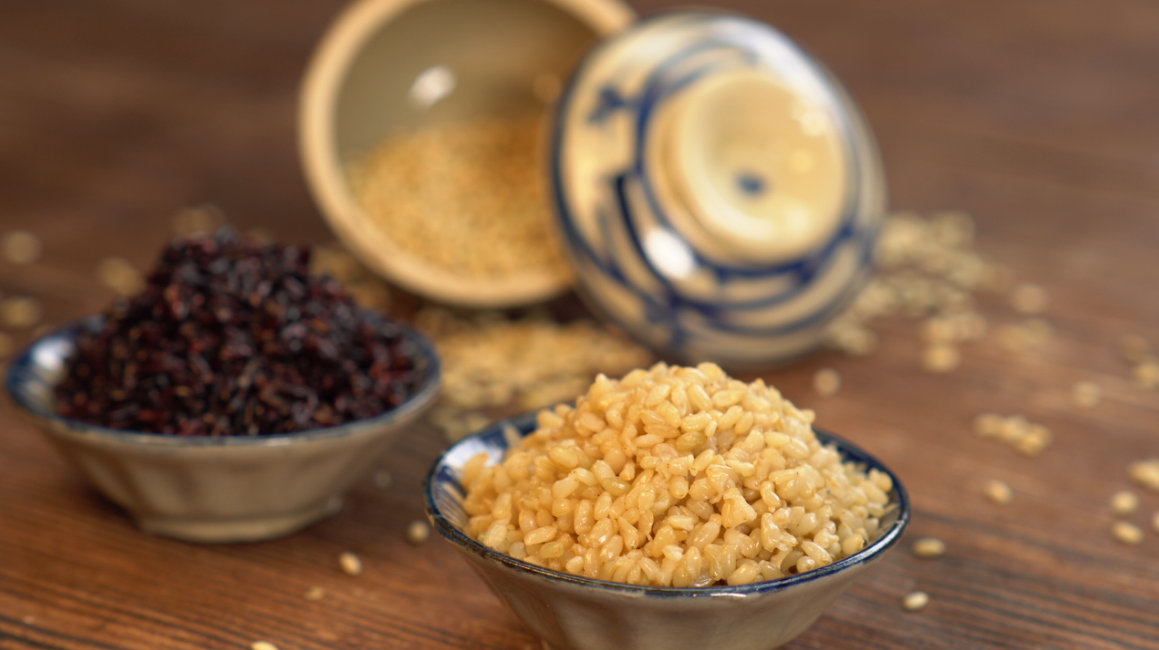 Fermented glutinous rice is made from brown rice or Golden-flower glutinous rice. (Photo: Eva)
How to make fermented glutinous rice
According to Oriental Sails, fermented glutinous rice can be made from brown rice or Golden-flower glutinous rice, which is sticky and fragrant, and fermented glutinous rice yeast ball.
To make this dish, steam glutinous rice until tender, then cool down. Fermented glutinous rice yeast ball is coated with husks which should be removed. A white ball is revealed after removing the husks. Pound the ball into a white powder. Spread a thin layer of steamed glutinous rice on a tray, then sprinkle the yeast on the rice. Flip the layer of steamed glutinous rice and sprinkle the yeast on the rice.
You can form the steamed glutinous rice coated with yeast into small balls by hand or just leave the mixture the way it is. You can also divide the mixture into small portions and wrap each of it with banana leaves. Store the mixture in a covered container in a cool place.
The dessert is ready after 3-5 days. The liquid is glutinous rice wine which can be separated from the mixture and stored in a jar for later use. Fermented glutinous rice can be eaten alone or served with sugar syrup, steamed mung bean, and sticky rice.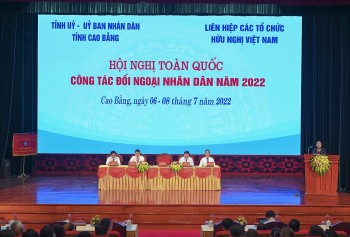 Friendship
During the event, many important issues will be discussed, and constructive suggestions and solutions will be provided to promote more effective people-to-people diplomacy operations.